WooSox Visit Six Local Elementary Schools to Celebrate "Read Across America Day" on Thursday, March 2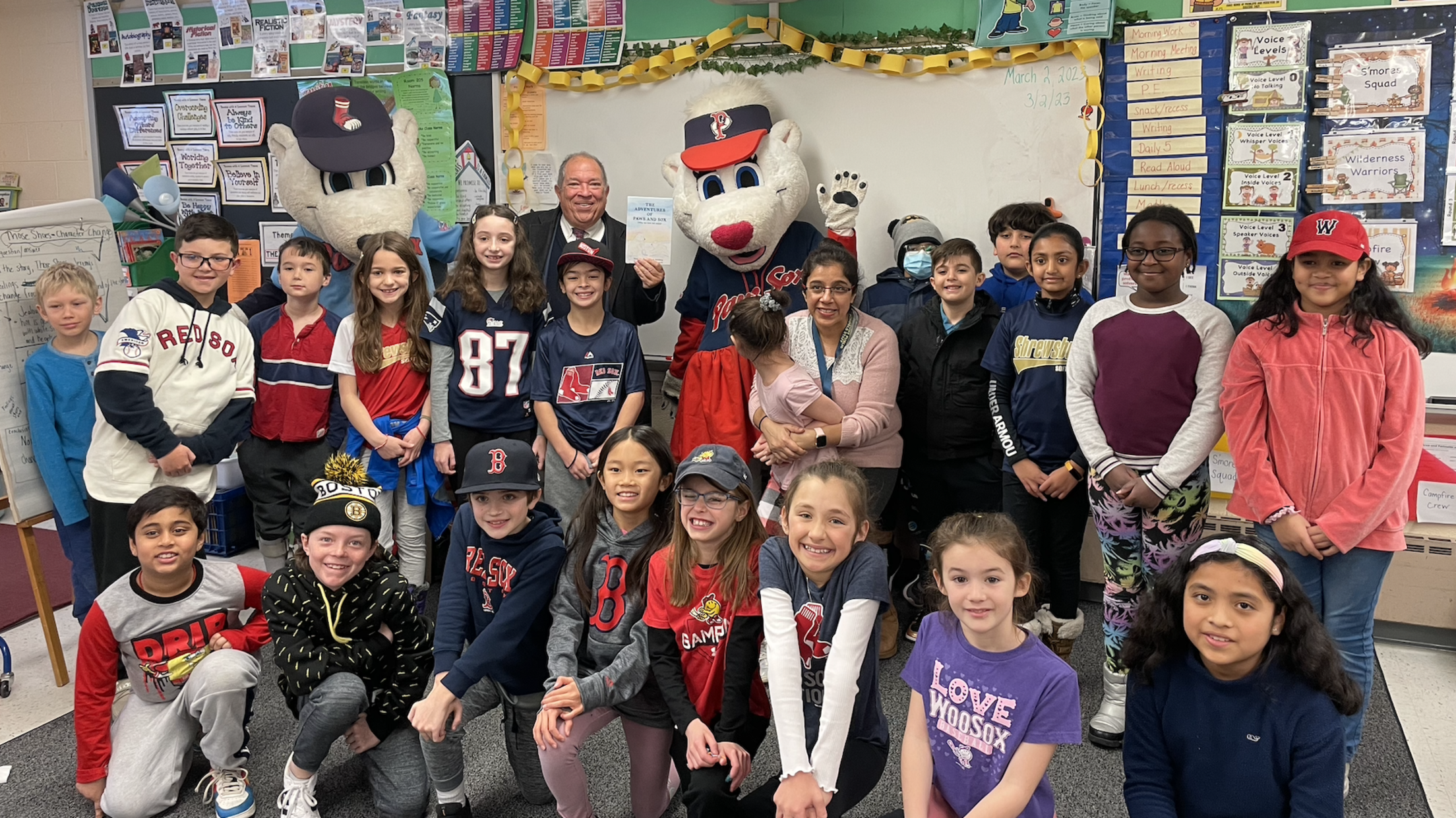 March 2 is recognized by the National Education Association as "Read Across America Day.". To celebrate, WooSox President Dr. Charles Steinberg and members of the WooSox' Front Office visited six local elementary schools as guest readers for several classrooms in grades one through six. WooSox Vice President of Community and
March 2 is recognized by the National Education Association as "Read Across America Day.". To celebrate, WooSox President Dr. Charles Steinberg and members of the WooSox' Front Office visited six local elementary schools as guest readers for several classrooms in grades one through six.
WooSox Vice President of Community and Player Relations, Joe Bradlee, began the morning at Lake View Elementary alongside George Lorin, Coordinator of Marketing and Fan Engagement, as well as Woofster the Wonderdog.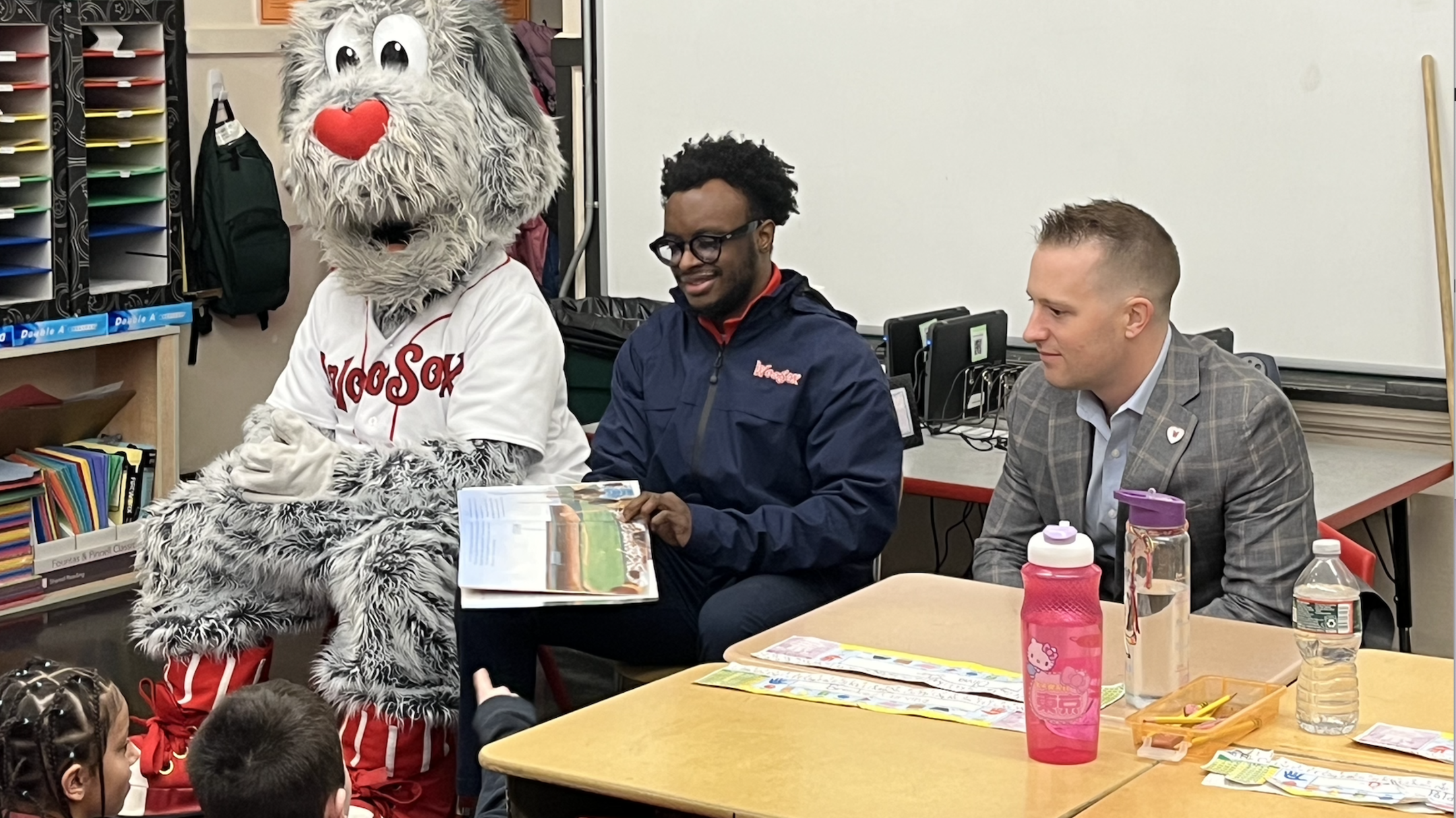 Meanwhile, Dr. Charles, accompanied by our old friends Paws and Sox of the Pawtucket Red Sox, visited Spring Street School in Shrewsbury to read, "The Adventures of Paws and Sox," written by Dr. Steinberg and illustrated by Director of Graphic Design Courtney Cowsill-Capparelle.
Following their visit to Lake View, Lorin and Woofster traveled to Park Avenue Elementary School in Webster, MA.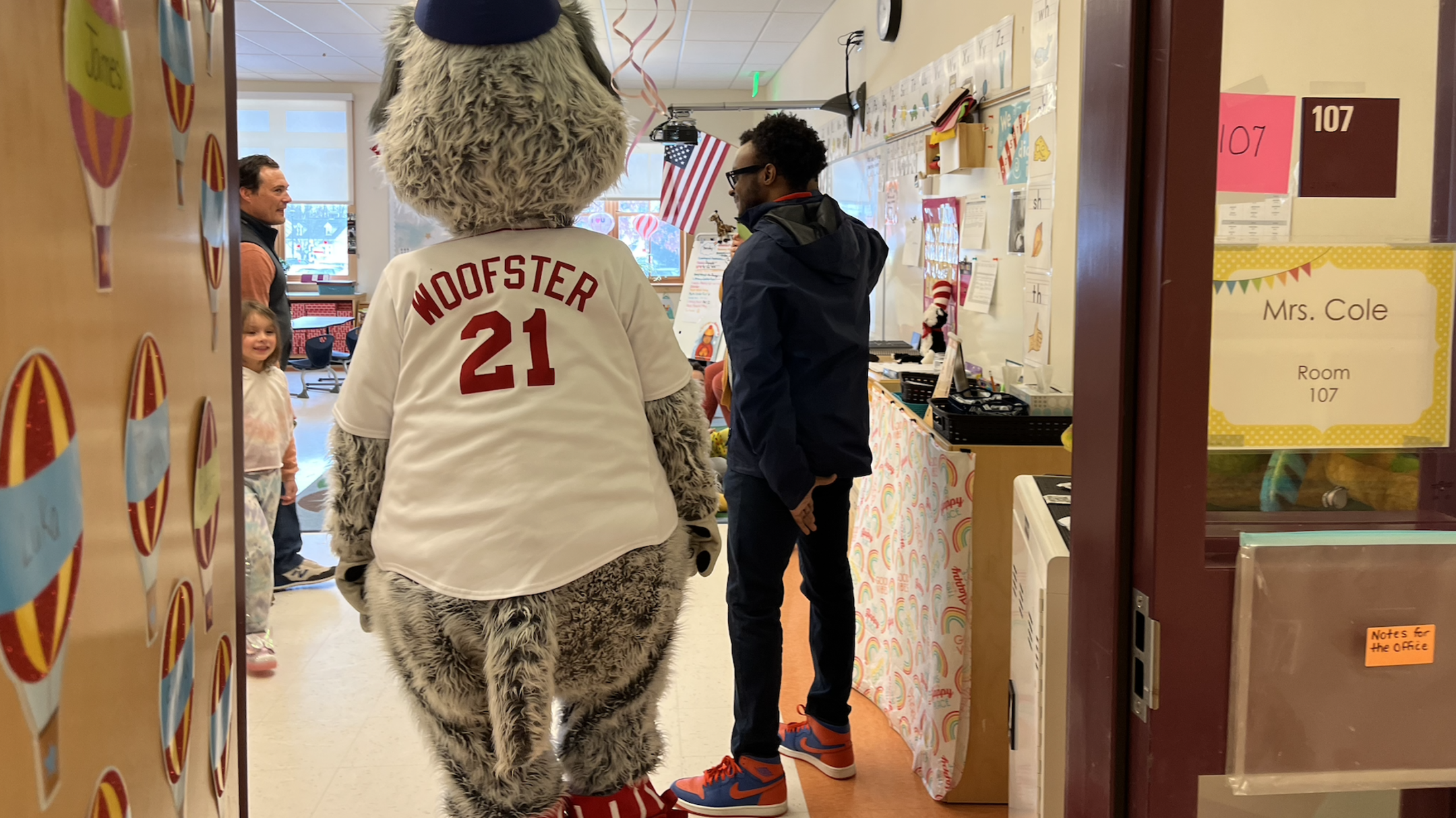 At Boylston Elementary School, Paws and Sox were joined by Emerson White, Coordinator of Community Relations and the WooSox Foundation, to tell the story of their adventures to a great group of fifth graders.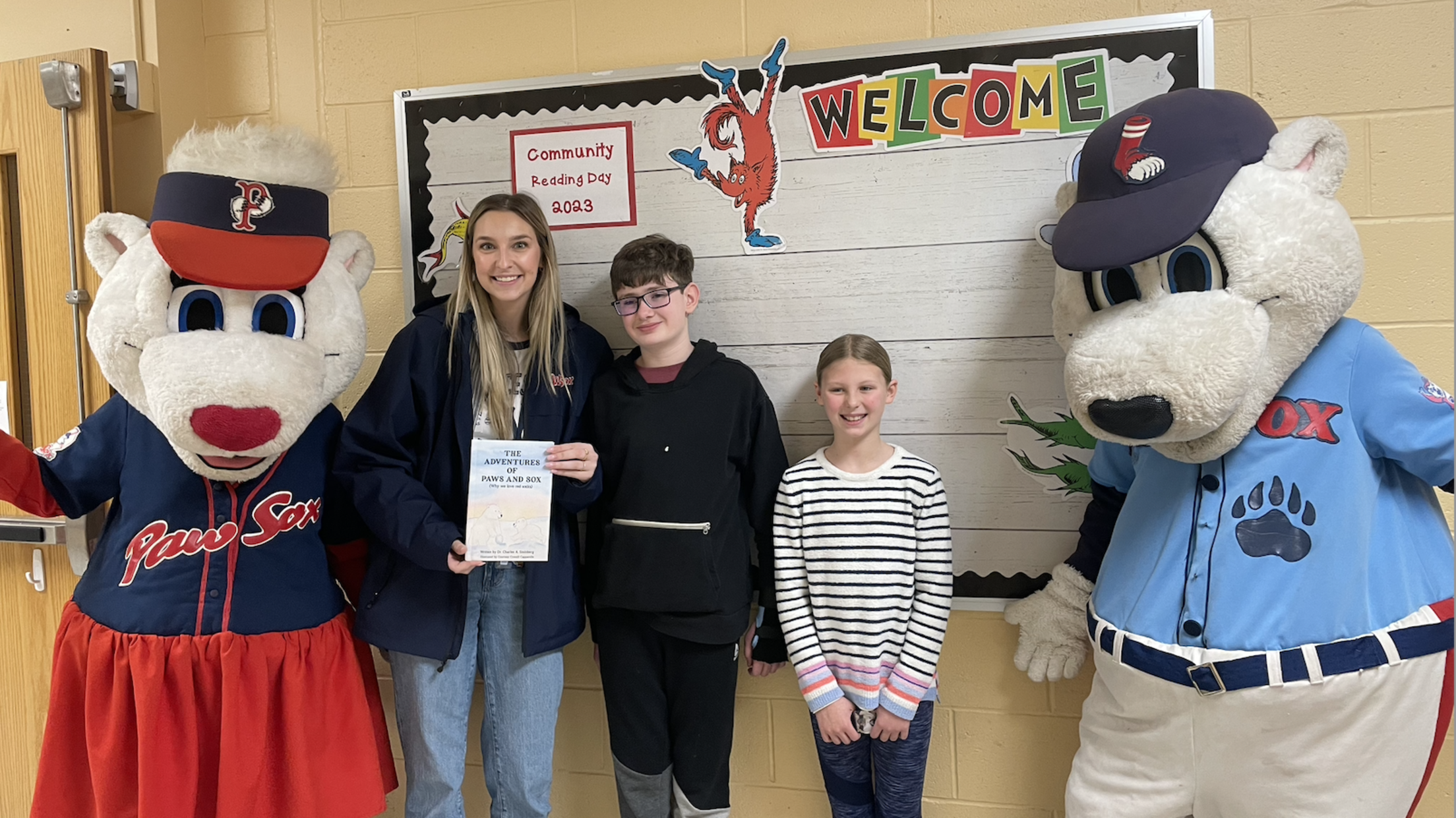 The day concluded with visits to Burncoat Street Preparatory School and Canterbury Street School, with special guests Woofster and Smiley Ball.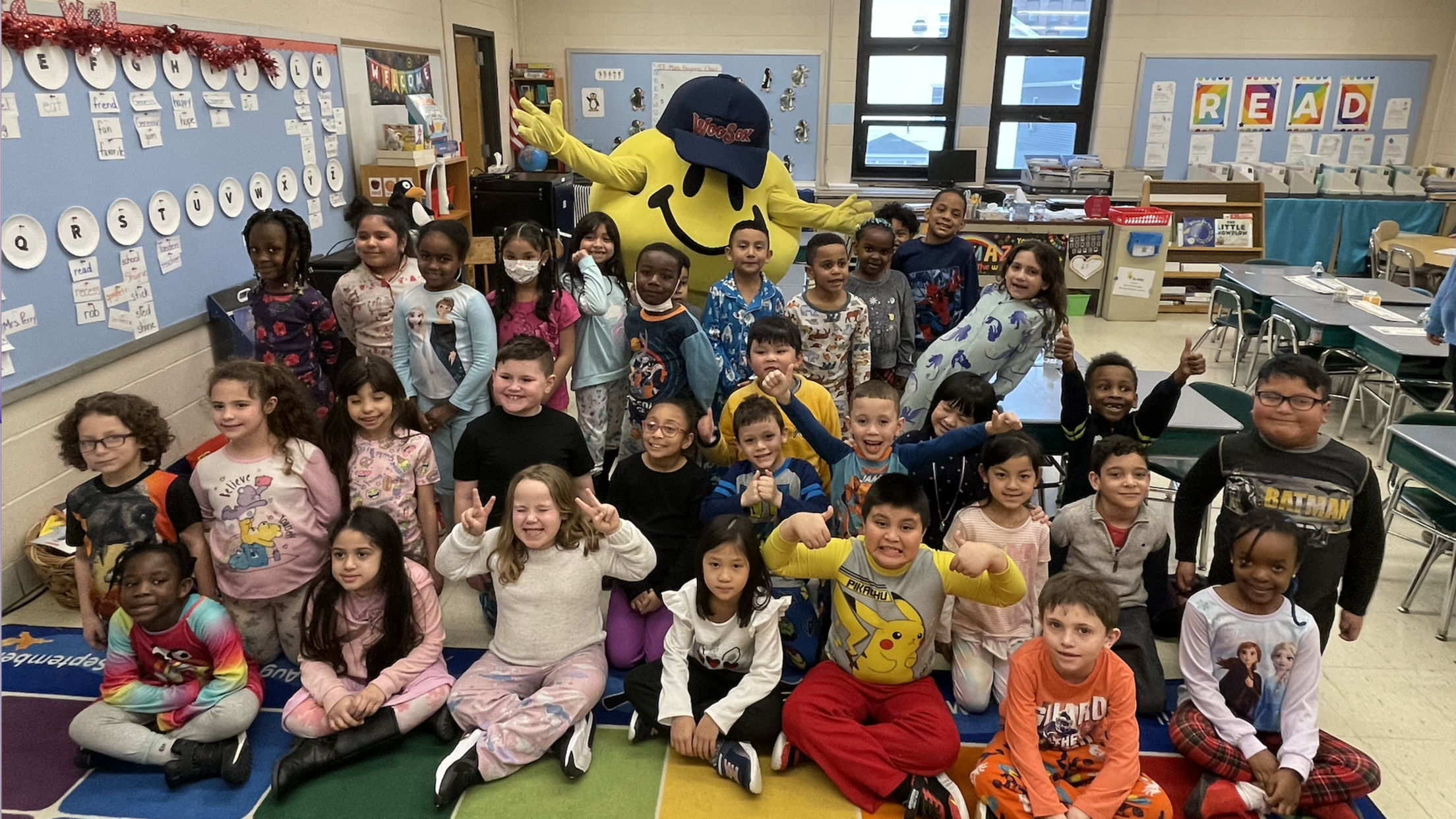 Education is one of the four pillars of the WooSox Foundation, and we look forward to continuing to support students and educators both inside and outside the classroom through our WooSox Scholars and Most Valuable Teacher programs. Students at all six schools engaged with our readers, asked unique questions, and, of course, gave hugs and high fives to our mascot friends.
We hope to see many students and teachers at Polar Park this summer!
Below are additional photos from the six schools: