Oil Can Boyd, A Red Sox Personality For The Ages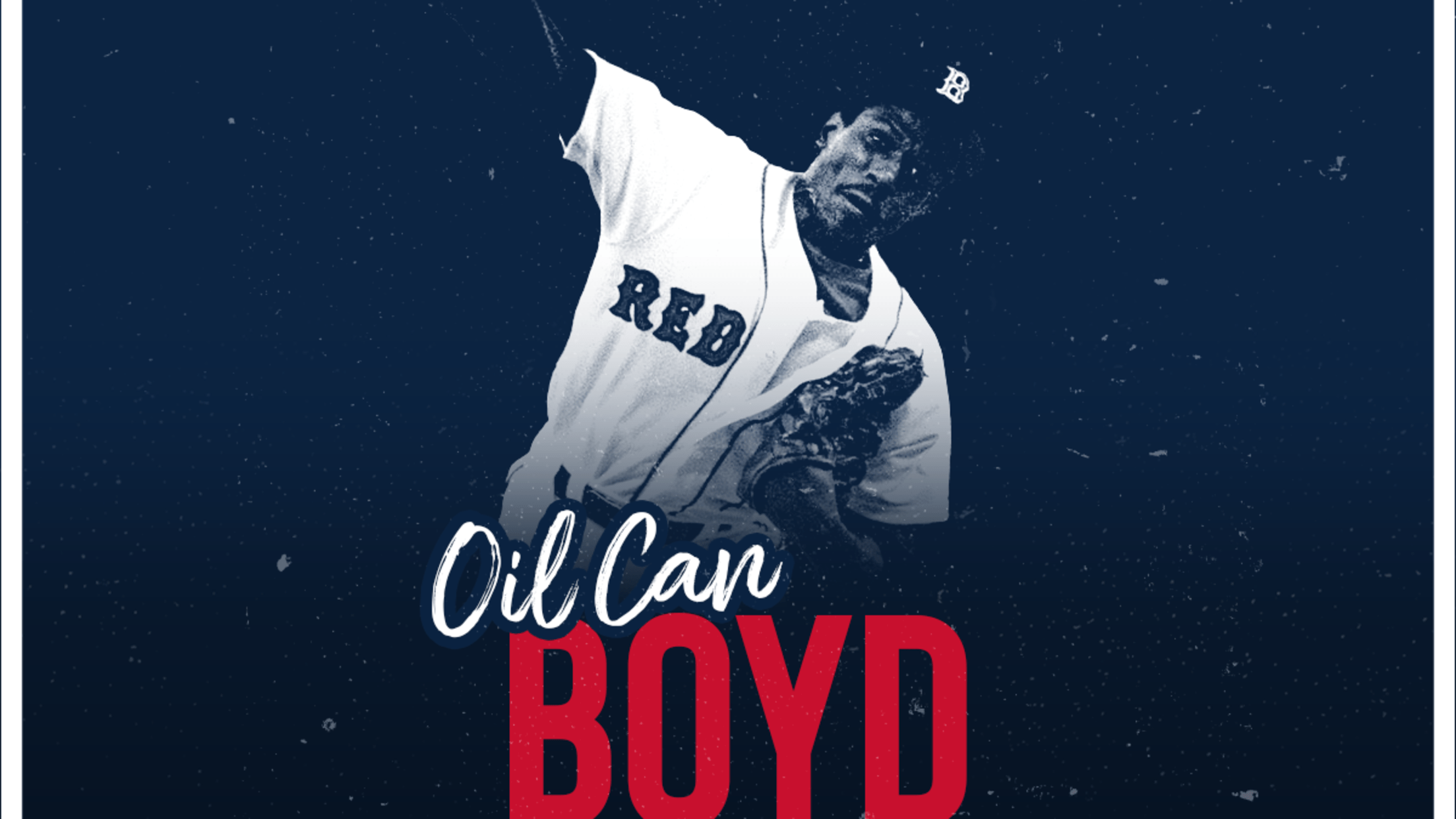 (Tayla Bolduc)
Perhaps best known for his flamboyant play style, Dennis "Oil Can" Boyd was one of the top right-handed pitchers for the Boston Red Sox throughout the 1980s. According to The Republican, a Springfield, Massachusetts-based newspaper, Boyd was once called "the hottest pitching prospect in the [Boston] Red Sox farm system."
Perhaps best known for his flamboyant play style, Dennis "Oil Can" Boyd was one of the top right-handed pitchers for the Boston Red Sox throughout the 1980s.
According to The Republican, a Springfield, Massachusetts-based newspaper, Boyd was once called "the hottest pitching prospect in the [Boston] Red Sox farm system." He pitched for the Double-A Bristol Red Sox in 1982 and led the Eastern League with 191 strikeouts in 205 innings before being called up to the majors that September. In his first start at Fenway Park, Boyd allowed just two runs in the Red Sox' 3–1 loss to the Cleveland Indians.
The next year, Boyd played in Triple-A with the Pawtucket Red Sox with occasional call-ups to Boston, eventually earning his first major league win against Minnesota on June 3, 1983. After alternating between the minors and the majors in 1984, Boyd played exclusively for the Boston Red Sox in 1985 and 1986.
In the 1986 postseason, Boyd pitched a complete game to clinch the pennant for the Red Sox, beating the Toronto Blue Jays 12-3. He then pitched in Game 3 of the World Series against the New York Mets but let up six runs in the 13-6 loss. The Red Sox ended up losing the series in seven games.
Plagued with health issues, Boyd pitched with the Red Sox for three more years before becoming a free agent and signing with the Montreal Expos in December 1989. Boyd wrote in his autobiography, They Call Me Oil Can, playing with the Expos was the "best time I ever had playing baseball." In 1990, he threw 31 starts and recorded the best ERA of his career (2.93).
In 1991, Boyd was traded to the Texas Rangers where he finished out his major league career. He played again in the minor leagues, in the Mexican League, and in the Canadian-American League before finally retiring from baseball in 2005.
Over the span of his 10-season career, Boyd had a 78-77 record with 799 strikeouts and a 4.04 ERA in 1,389.2 innings. Since his playing days, Boyd has engaged in charity work, cameo appearances (including during the WooSox' Jackie Robinson Zoom call with 1,500 Worcester Public Schools students), motivational speaking, and autograph signings. One of the most exuberant pitchers in Boston Red Sox history, Boyd continues to give back to his hometown community of Meridian, Mississippi and spread baseball knowledge to young ballplayers.