The WooSox Foundation and Country Bank Honor Three "Most Valuable Teachers"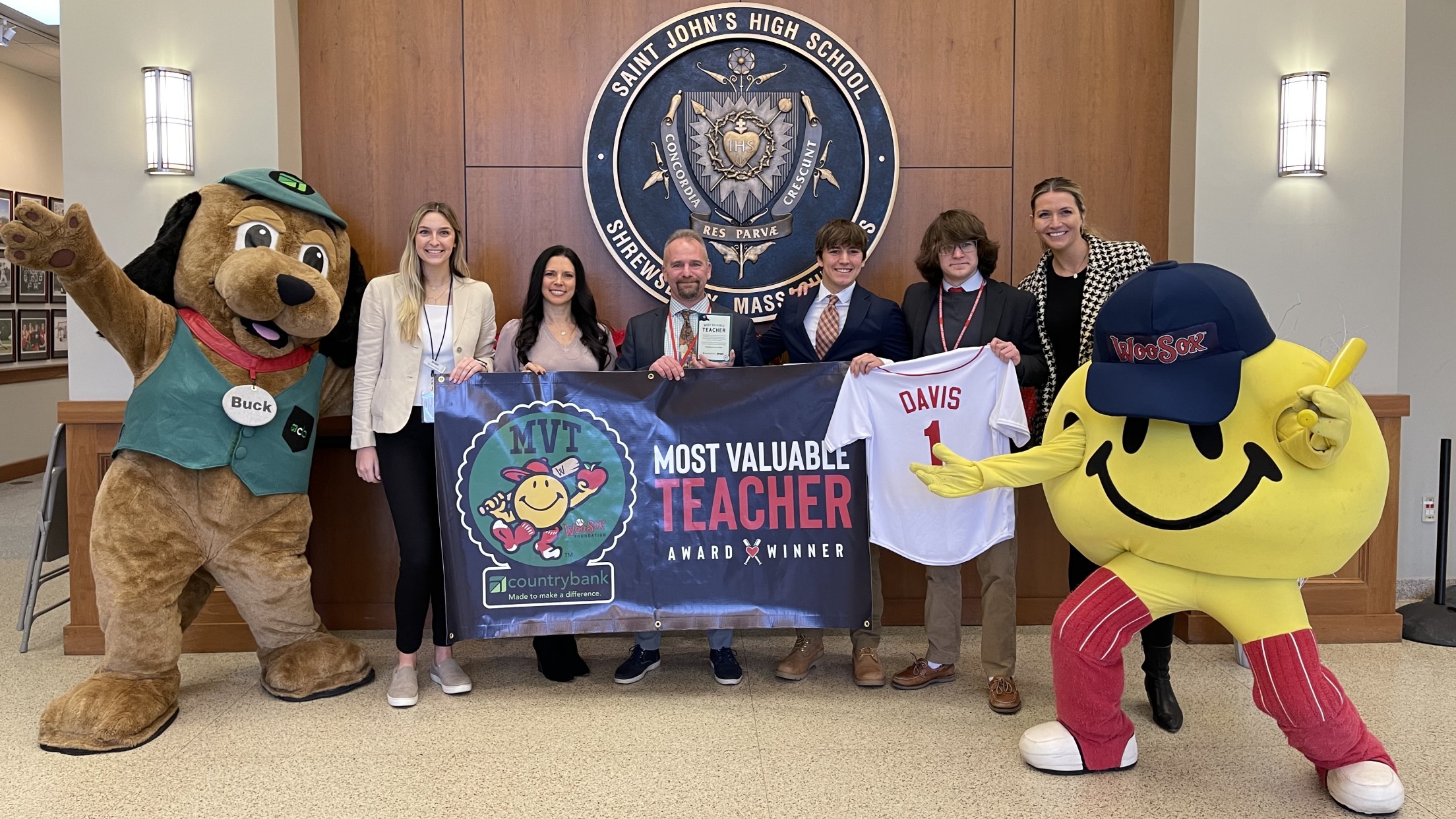 On February 5, the WooSox Foundation, in partnership with Country Bank, recognized three amazing teachers who go above and beyond with a "Most Valuable Teacher" (MVT) Award. Monday morning, members of the WooSox front office and the Country Bank Community Relations team visited Saint John's Middle and High School to
On February 5, the WooSox Foundation, in partnership with Country Bank, recognized three amazing teachers who go above and beyond with a "Most Valuable Teacher" (MVT) Award.
Monday morning, members of the WooSox front office and the Country Bank Community Relations team visited Saint John's Middle and High School to honor two teachers, Mrs. Meta Foster and Mr. Steven Davis, for their constant hard work and dedication to Saint John's students and community.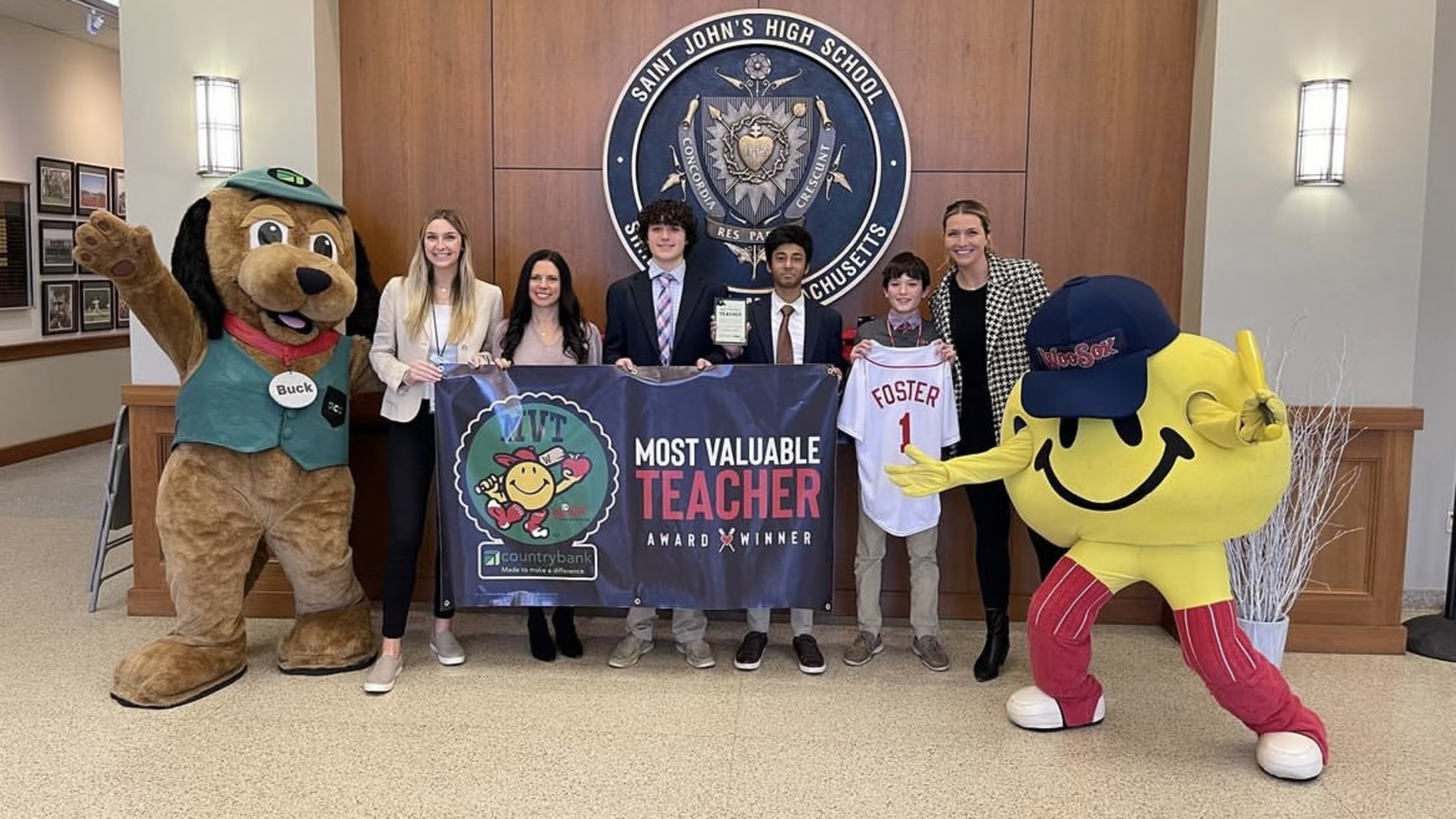 Alongside Country Bank, the WooSox Foundation asks students throughout the region to nominate their teachers, who if selected, receive a $100 gift card from Country Bank, a special award, and the opportunity to be recognized at their schools with a special visit from the WooSox mascot, Smiley Ball, and Country Bank's mascot, Buck. Additionally, both the teacher and nominating student receive four tickets to a WooSox game during the 2023 season, with a special on-field ceremony honoring the teacher.
After visiting Saint John's in Shrewsbury, the WooSox Foundation traveled to Leicester High School to recognize former teacher and current Assistant Principal, Beth Johnson. She was enthusiastic about both the WooSox and Country Bank's efforts to reward the hard work of teachers across the Commonwealth of Massachusetts.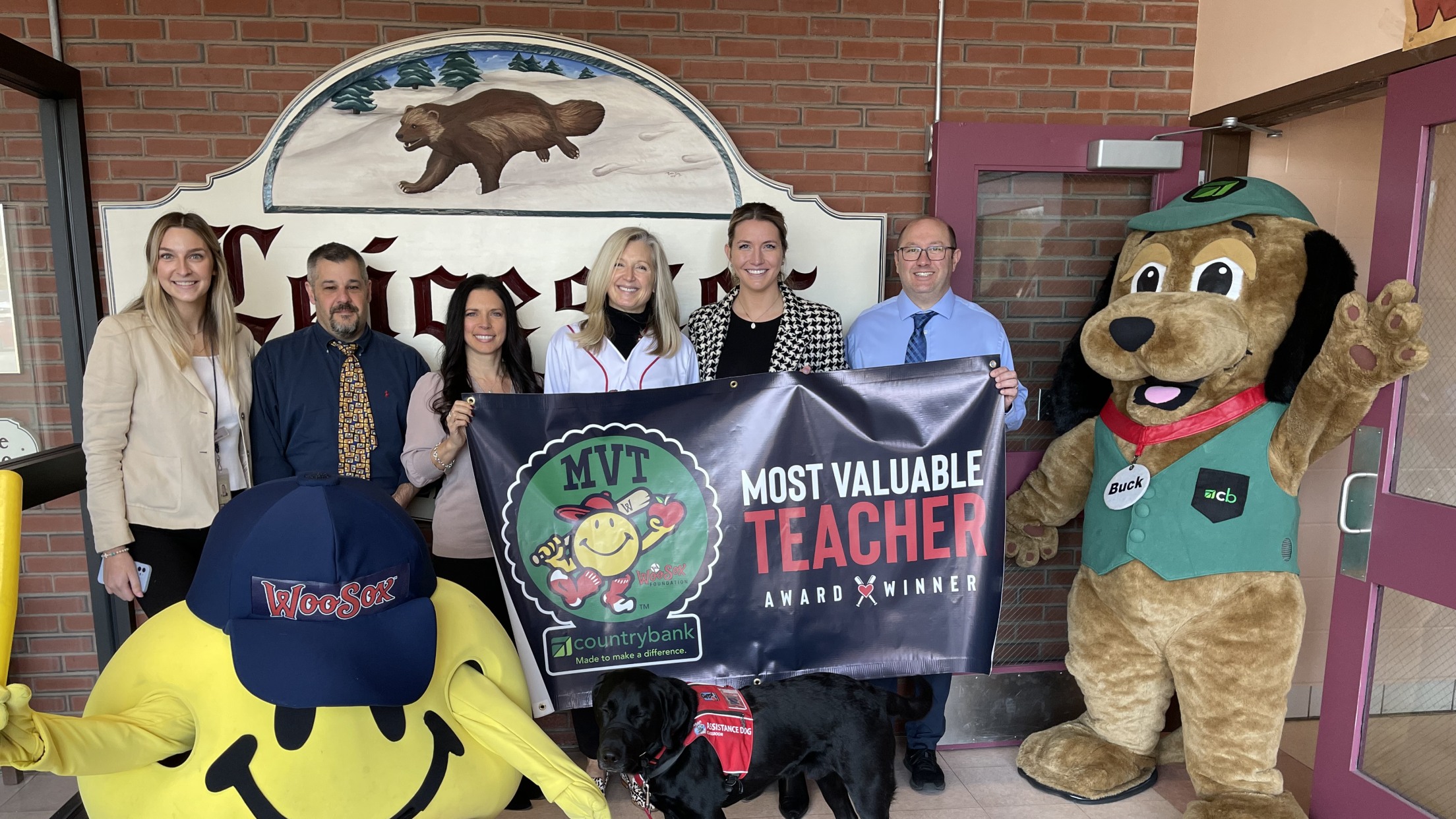 The WooSox Foundation believes in "investing in the future of Worcester by supporting the education of our youth" and will continue to create programs that foster growth for students in and around Central Massachusetts. Education is one of the Foundation's four founding pillars.
Jodie Gerulaitis, Country Bank's Vice President of Community Relations, said "Country Bank is proud to partner with the WooSox on the MVT Program. Teachers go above and beyond every day for their students and this program allows us to recognize those that truly make a difference."
Smiley and Buck can't wait to continue to award teachers in the community for their essential contributions to the education system.
If you're interested in nominating a teacher you know to be our next MVT, please submit an application here!