Three New C's Ticket Packages Available Now
Spring Pack, Leadoff Pack & Finlandia Silver Sluggers Club create more ways to visit The Nat this summer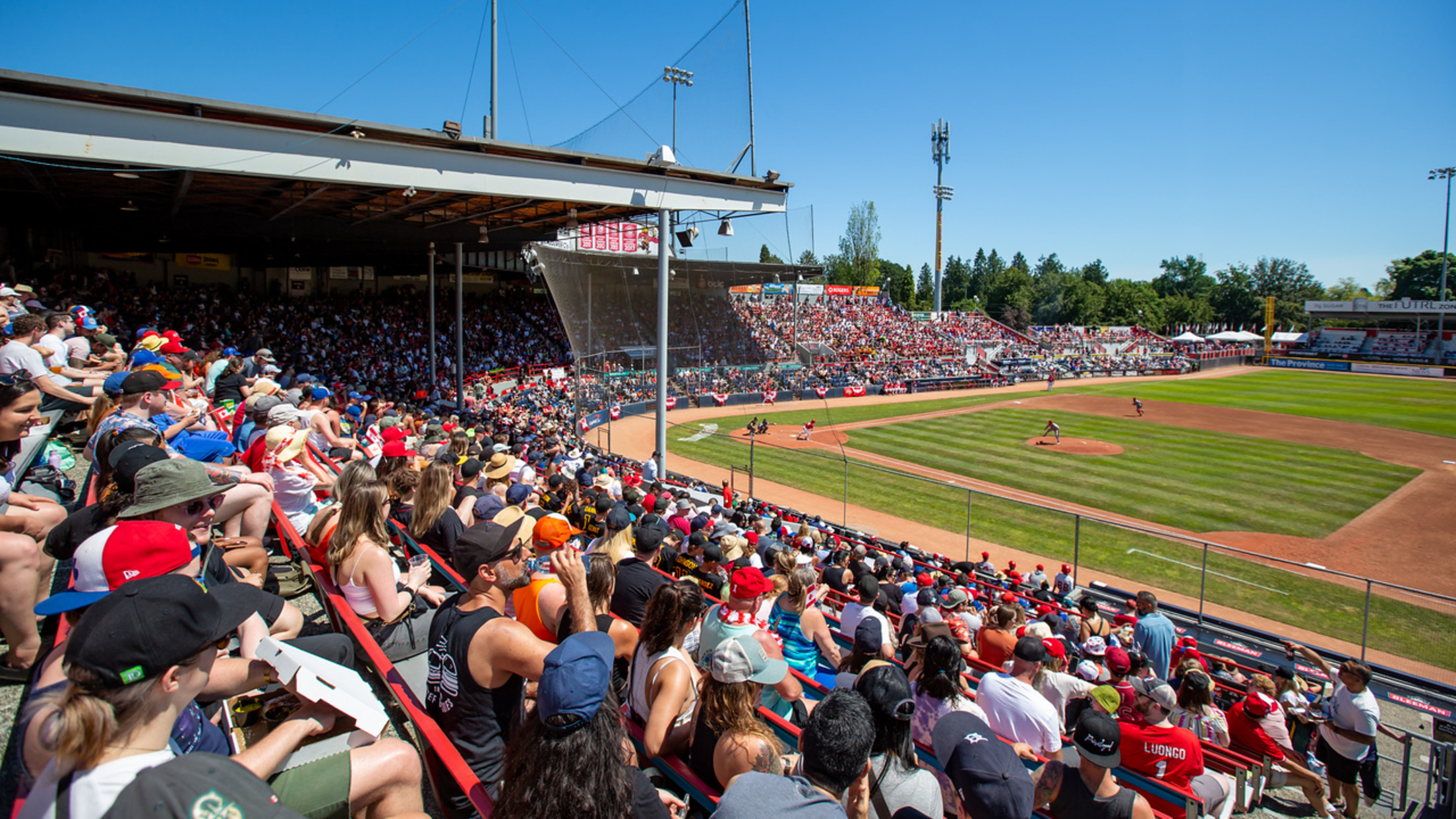 VANCOUVER, BC – Tickets for all 66 Canadians home games are on sale now, and there are more ways than ever to catch a game at historic Nat Bailey Stadium this season. In addition to single-game tickets and Nat Packs – undated vouchers in 10-, 15-, and 25-game bundles –
VANCOUVER, BC – Tickets for all 66 Canadians home games are on sale now, and there are more ways than ever to catch a game at historic Nat Bailey Stadium this season.
In addition to single-game tickets and Nat Packs – undated vouchers in 10-, 15-, and 25-game bundles – the C's have introduced three new ticket packages that allow for even more flexibility and affordability:
Spring Pack – Designed for the baseball-hungry fan who can't wait to get to the ballpark, this package features 10 Reserved Grandstand vouchers that can be used for any of the 23 home games in April and May.
Leadoff Pack – With six-game homestands as the new norm across Minor League Baseball, this package gets you 10 Reserved Grandstand vouchers that can be used for any Tuesday, Wednesday, or Thursday home game all season long – a total of 30 dates to choose from.
The Spring Pack and the Leadoff Pack are now on sale for $150 per package, a $50 savings over normal Reserved Grandstand pricing.
Finlandia Silver Sluggers Club, presented by Finlandia Pharmacy & Natural Health Care – Available exclusively for C's fans 55 and up, membership in the Finlandia Silver Sluggers Club includes a ticket to all 10 Tuesday home games, a Canadians hat and other special perks that will be revealed as the season continues.
All single-game tickets, Nat Packs, Spring Packs and Leadoff Packs can be secured by visiting CanadiansBaseball.com, calling 604-872-5232 or dropping by the Nat Bailey Stadium Box Office during normal business hours. Finlandia Silver Sluggers Club memberships are available over the phone, in person or by emailing [email protected].
The 2023 season – Vancouver's third as the High-A affiliate of the Toronto Blue Jays – begins on April 7 when the C's host the Spokane Indians (Rockies) at Nat Bailey Stadium.