Former C's At Spring Training: Week 2
Barger, Burnette, Eden, Schneider and Zulueta among 41 former C's in MLB spring games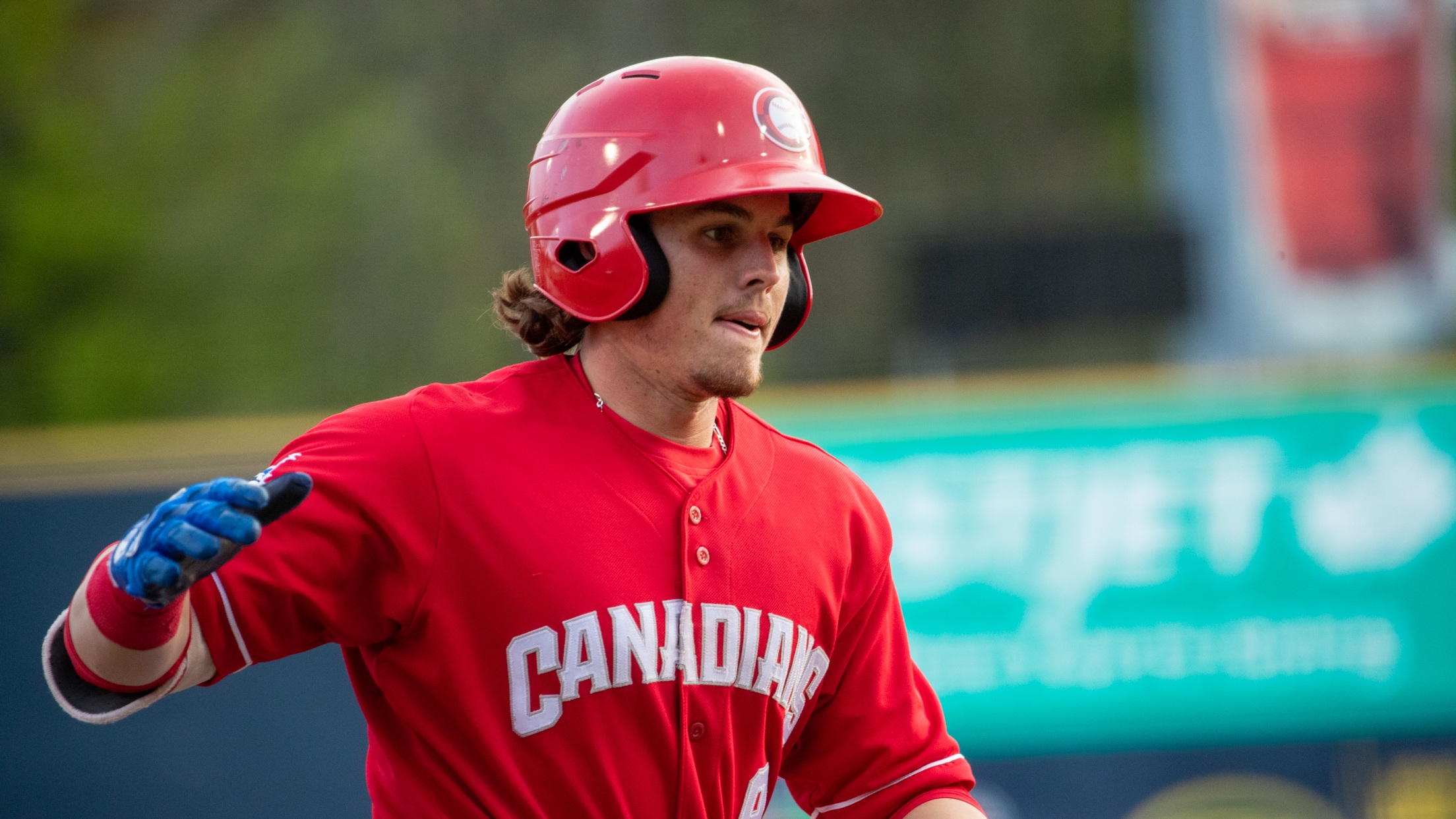 DUNEDIN, FL – Another week of Spring Training is under our collective belt as we inch closer to the start of the 2023 season. It's been nearly a month since the first trickle of players began arriving at the Player Development Complex in Dunedin, and by all accounts everything has
DUNEDIN, FL – Another week of Spring Training is under our collective belt as we inch closer to the start of the 2023 season. It's been nearly a month since the first trickle of players began arriving at the Player Development Complex in Dunedin, and by all accounts everything has (mostly) been going according to plan. Over the course of their first 17 games, the Blue Jays went 11-6 thanks to contributions from established stars, new additions and a bevy of farmhands getting their first taste of big league preseason play. As of March 14, 41 players who once suited up for the C's have appeared in a Blue Jays spring game this year; 35 of those 41 played for the Canadians in either 2021 or 2022.
Each week this month, we'll highlight the exploits of old friends who are making noise down south. These are five standouts from the last seven days in Florida:
Addison Barger - 2021-22
If former Canadian Ricky Tiedemann has been the prospect headline so far this spring, Addison Barger is undoubtedly the subhead. After mashing his way through the Northwest League last year – he slashed .300/.366/.558 with 21 doubles and 14 homers in 69 games with the C's – he continued to rake with Double-A New Hampshire and made a September stop in Triple-A as his prospect stock rose so quickly even Gordon Gekko would be proud.
Born in Washington but raised in Florida, Barger has been right at home in Grapefruit League action so far. He has nine hits – including two doubles and a home run – with five RBI and five runs scored in 12 games while playing all over the field; he has logged innings at his natural shortstop, third base and both corner outfield spots.
Stay hot, Addison Barger 🔥

He's hitting .321 this spring! pic.twitter.com/E9kB1BpGpG

— Toronto Blue Jays (@BlueJays) March 13, 2023
Jimmy Burnette - 2022
Chicago's own Jimmy Burnette quickly established himself as a commanding late inning presence for the C's last year and spent the second half of 2022 fooling hitters in Double-A as he navigated his first full season as a pro. The Blue Jays have called upon the hard-throwing southpaw more than any other former Canadian pitcher this spring and Burnette has answered in kind; in three and a third innings of work across four relief appearances, he has allowed a single run on two hits with a walk, a hit batter and five punch outs while earning a hold and securing a save.
Here's Jimmy Burnette (@Burnette_Jimmy)'s strikeout (thread) from this afternoon.

Disgusting 81 mph slider gets a nasty swing from the batter.#BlueJays pic.twitter.com/EJoHWUJZO0

— Brennan Delaney (@Brennan_L_D) March 11, 2023
Cam Eden - 2019, 2021-22
Perennial fan favorite Cam Eden – who has yet to play a full healthy season since the Blue Jays took him out of Cal in 2019 – could be on the cusp of a breakout campaign in the upper minors if his spring success can carry over. The Yuba City, CA native got a hit in his big league Spring Training debut on February 25 and hasn't looked back; he has a knock in six of ten games played and is batting .286 with five runs score while appearing on defense at all three outfield positions.
Davis Schneider - 2019, 2021-22
It's been a renaissance for infielders drafted out of high school by the Blue Jays a half decade or more ago, with Addison Barger's (6th round, 2018) eye-popping ascent and the sudden emergence of Davis Schneider (28th round, 2017) as a Top 30 prospect. After playing at three levels in the system last year, Schneider hit his way onto the radar by slashing a combined .253/.366/.457 to earn a non-roster invite this spring. He has doubled, scored a run, driven in two and walked twice in eight games.
Walk off double play!

Nice catch by Davis Schneider (@DSchneid7) on a line drive.#BlueJays pic.twitter.com/rwWrcahfoI

— Brennan Delaney (@Brennan_L_D) March 10, 2023
Yosver Zulueta - 2022
A finally healthy Yosver Zulueta was on full display last year, which included 31 strikeouts in 23.2 innings with the C's and an appearance in the MLB Futures Game while making stops at all four levels in Toronto's system. The #3 Blue Jays prospect has been excellent so far in Spring Training, putting up zeroes in his quartet of relief outings that have lasted one inning apiece, including a 1-2-3 frame on March 13 against Boston in which he struck out the side.
Other Notables
Andres Sosa (2022) continues to turn heads. He hit his first homer of the spring on March 13, a three-run bomb that raised his OPS to .954 in 10 games.
Zach Britton (2022) went deep for the second time in his Grapefruit League career on March 12 against Philadelphia to give him five RBI and a 1.027 OPS in 13 games played.
Sem Robberse (2021-22) has made two scoreless appearances in relief and logged three innings in which he's given up one hit, walked two and K'd three.
The Vancouver Canadians begin their quest for a fifth Northwest League title on April 7 with Opening Night at Nat Bailey Stadium. Tickets for all 66 home games are available now by visiting the box office, calling 604-872-5232 or clicking here.