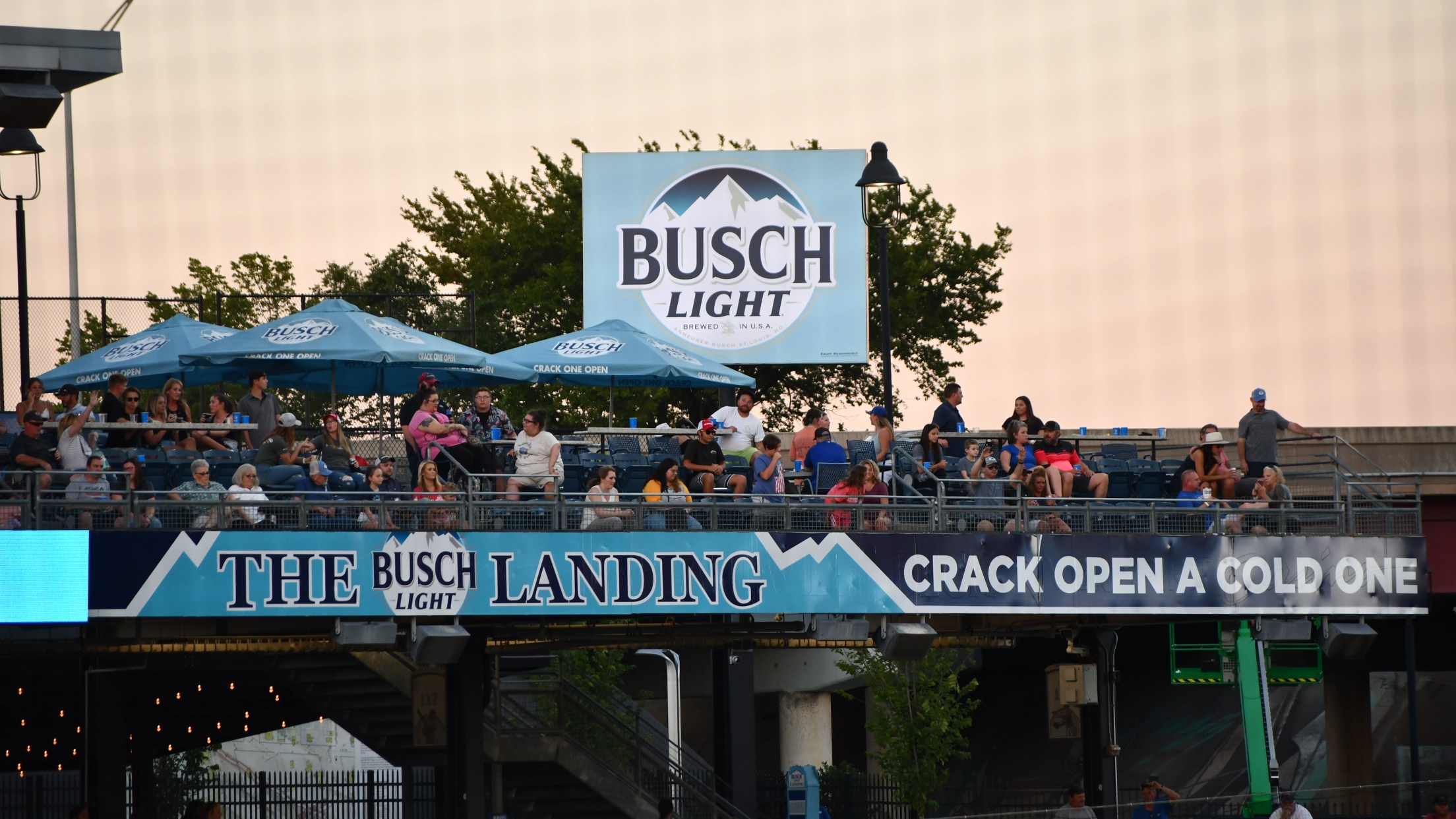 The Busch Light Landing features private seating that overlooks ONEOK Field and the downtown Tulsa skyline.
At $30 per guest ($32 on Friday, Saturday, mid-week day games & Fireworks games), guests will enjoy both a meal and a premium view of the Drillers game!
The Busch Light Landing includes picnic tables, high-back bar stools and fixed seating that provides more than enough room to mingle and watch the game.
Select from one of three amazing menus, with a serve time that begins when gates open and lasts for two hours. A full-service cash bar features specialty cocktails & discounted draft beer. All menus include ice water, soft drinks, iced tea and lemonade.

Call (918) 744-5901 to book your seats today!