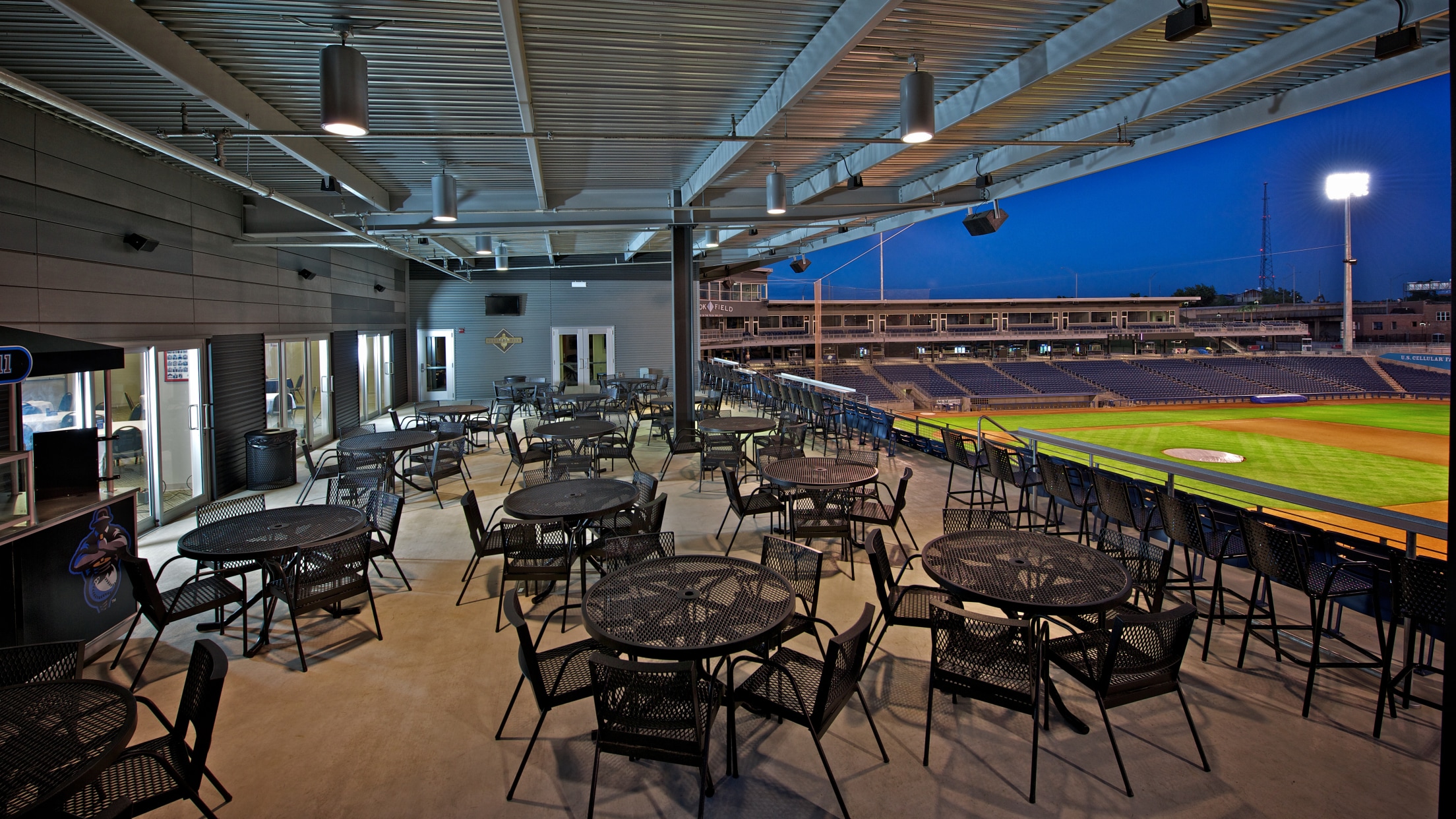 Starting at $32/person, the Coors Light Refinery Deck offers your group a private venue with the perfect view of the game and downtown Tulsa.
This private, covered, outdoor venue includes high-back bar stools, picnic tables and fixed seats that can accommodate up to 200 people.
Choose from one of four menus with serving times that begin when gates open and conclude after two hours. All menus include ice water, soft drinks, tea, lemonade and a cash bar. Discounted Coors Light draft beers will also be available for the duration of your event!
Don't forget to inquire about combining both the Coors Light Refinery Deck and the Eide Bailly Conference Center for groups over 225 guests!

Call (918) 744-5901 to book your seats today!