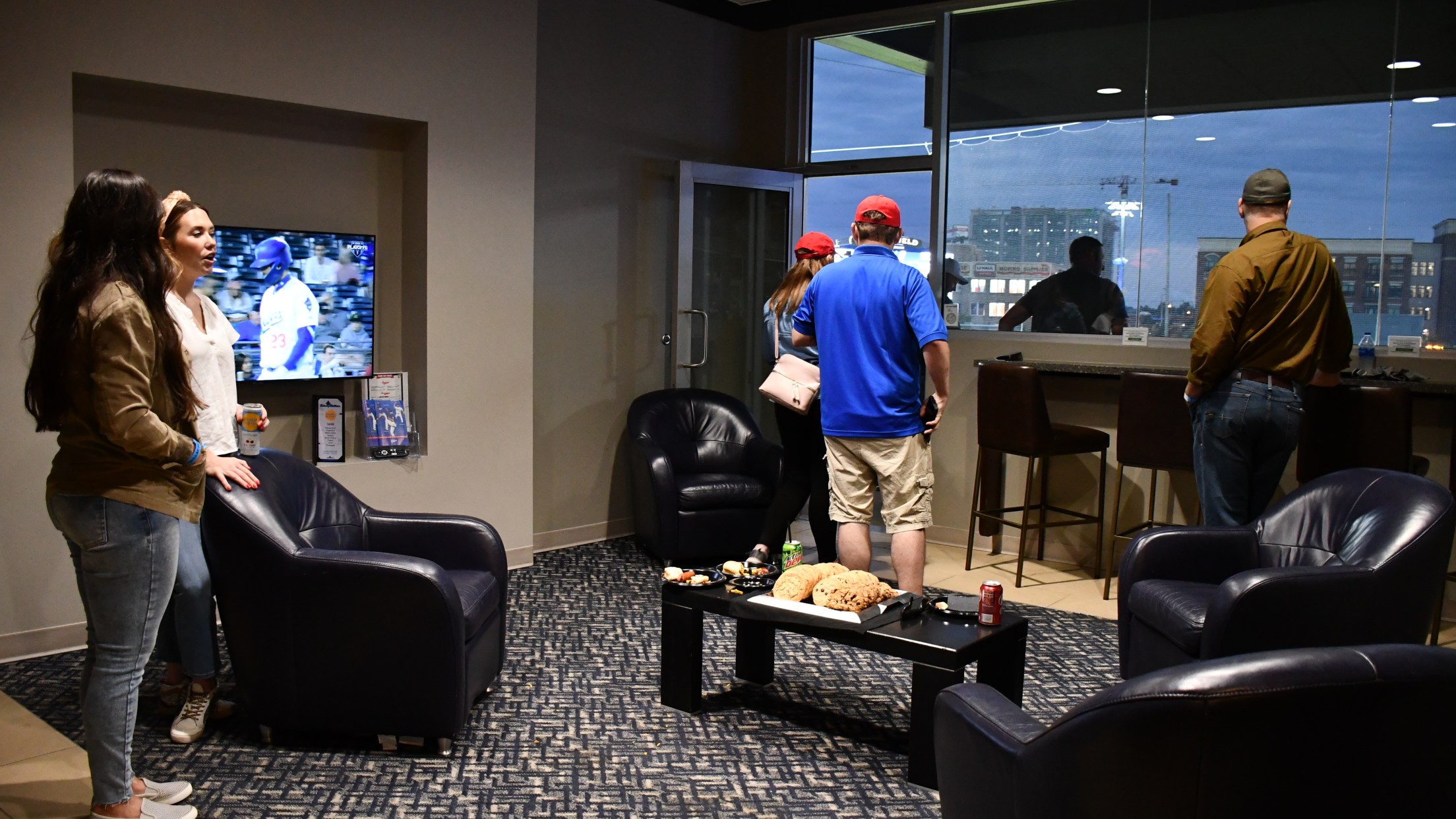 Entertain your group in style, in one of the Delta Dental Party Suites at ONEOK Field.
Each of our two Delta Dental Party Suites are located on the first base side of the ballpark. A private, VIP entrance and personal wait staff are just a few of the many perks. Each party suite package includes 20 tickets, four parking passes and a fully equipped suite complete with a 42" HDTV and WIFI access.
Starting at $65/person, each suite is designed for 20 guests and features both indoor and outdoor seating. Have a bigger group than 20? Be sure to ask us about the availability for combining both Delta Dental Party Suites for up to 50 guests!
Your group will enjoy their choice of one of three delicious menus with a serve time beginning when gates open and concluding after two hours. Each menu includes 24 canned sodas and 16 bottles of water. Alcohol packages are available for additional purchase.

Call (918) 744-5901 to book your seats today!