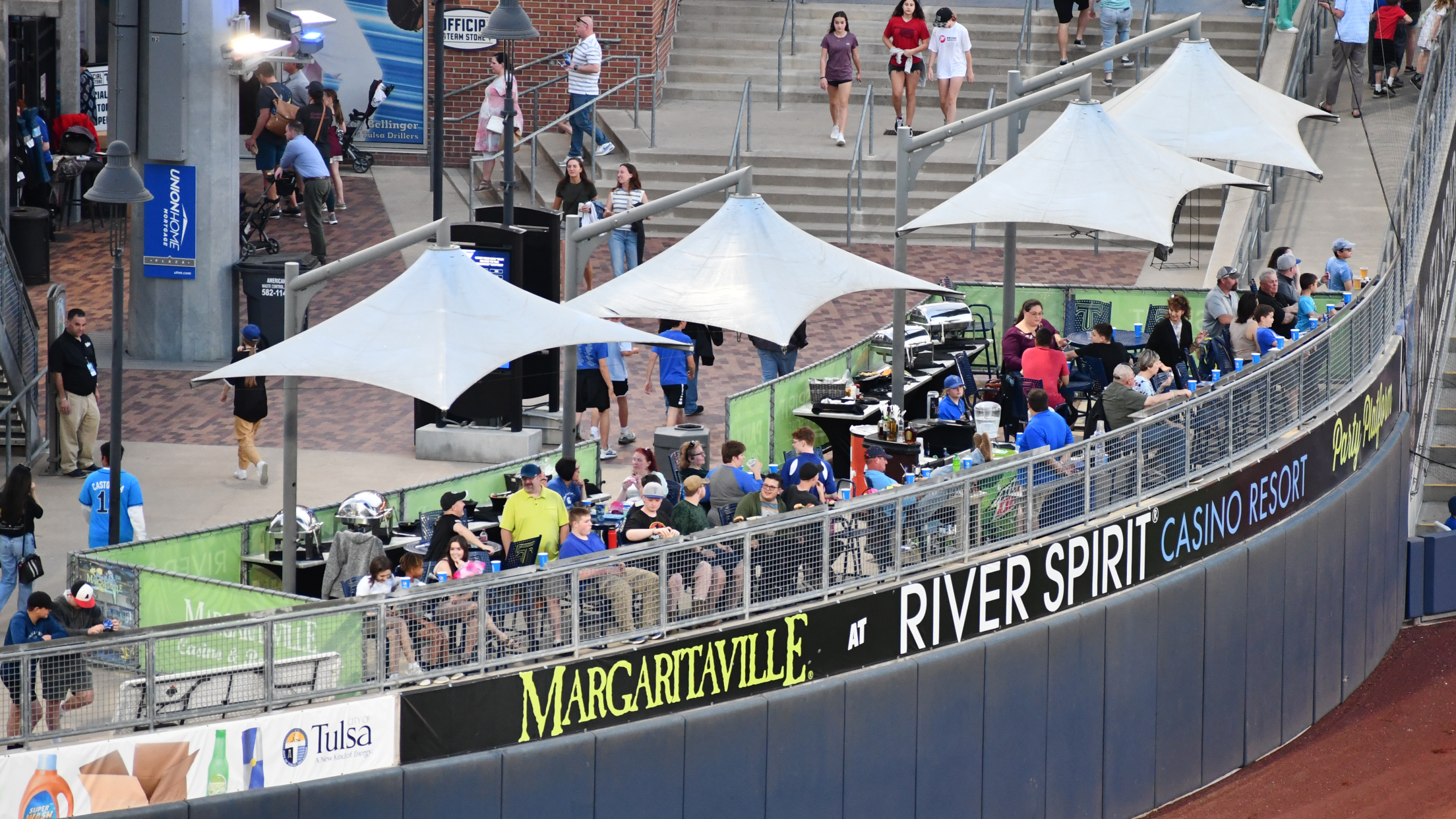 For just $35 per person (Sunday-Thursday games), or $39 per person (Friday, Saturday, mid-week day games & Fireworks games), this private venue lets you mingle with guests while catching all the Drillers baseball action from an elevated perch above right field.
Each platform seats a minimum of 20 guests, with up to 5 additional tickets available for purchase. The River Spirit Party Platforms offer a choice of three fabulous menus, with your serve time beginning when gates open, and concluding after two hours. All menus include ice water and soft drinks. A full service, cash bar is conveniently located between the two River Spirit Party Platforms, offering discounted draft beers.

Call (918) 744-5901 to book your seats today!