Stone and Pages Star in Drillers Win over Naturals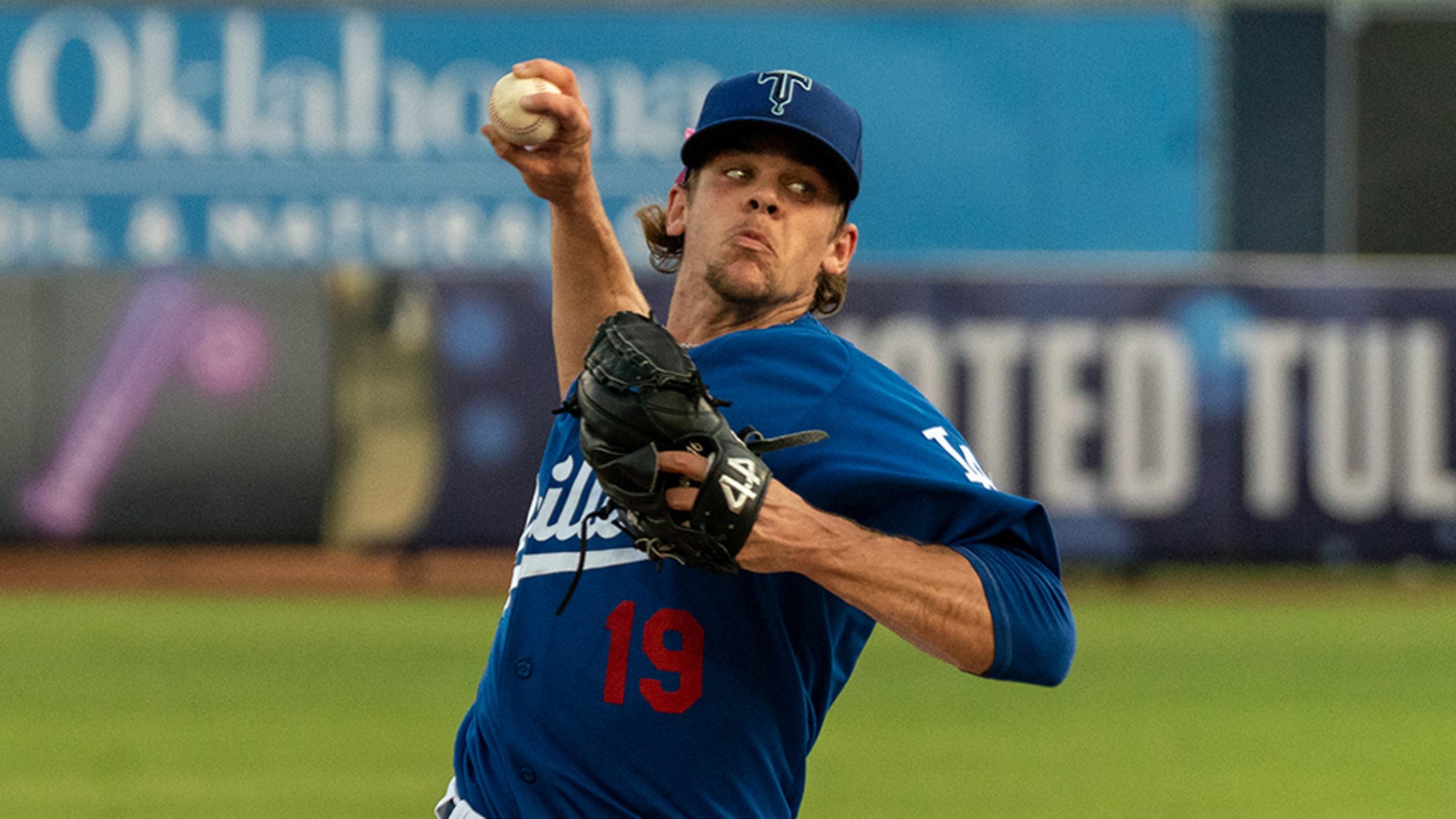 Gavin Stone worked six shutout innings on Tuesday and his 13 strikeouts were just one short of Dustin May's ONEOK Field record. (Rich Crimi)
TULSA, OK – Tulsa pitcher Gavin Stone is highly ranked in the Los Angeles Dodgers minor league system as the organization's ninth-best pitching prospect according MLB.com. If Tuesday night's outing is any indication, that rating might be going even higher. Stone was almost flawless in a near record-breaking performance at
TULSA, OK – Tulsa pitcher Gavin Stone is highly ranked in the Los Angeles Dodgers minor league system as the organization's ninth-best pitching prospect according MLB.com. If Tuesday night's outing is any indication, that rating might be going even higher.
Stone was almost flawless in a near record-breaking performance at ONEOK Field. The Central Arkansas product delivered six shutout outings, allowing only 4 hits and 1 walk while striking out 13 to help the Drillers to a 5-2 win over Northwest Arkansas.
The strikeout total was just one short of the ONEOK Field record set by Dustin May when he struck out 14 Amarillo hitters on June 22, 2019.
Since being promoted to Tulsa on May 15 from High-A Great Lakes, Stone has been dominant. In four starts now with the Drillers, he has worked 22.0 total innings, allowing just 1 run and 3 walks while striking out 36.
In Tuesday's win, Stone got plenty of backing from another top prospect. Andy Pages, currently ranked as the fourth-best overall prospect within the Dodgers organization, hit two home runs to lead Tulsa's offense.
The first homer from Pages came in the second inning and produced the game's first run.
Later in the second, three straight singles from Carson Taylor, Ryan Ward and Justin Yurchak gave Tulsa a 2-0 lead.
In the fifth, James Outman doubled in front of Devin Mann's seventh homer of the year to make it 4-0.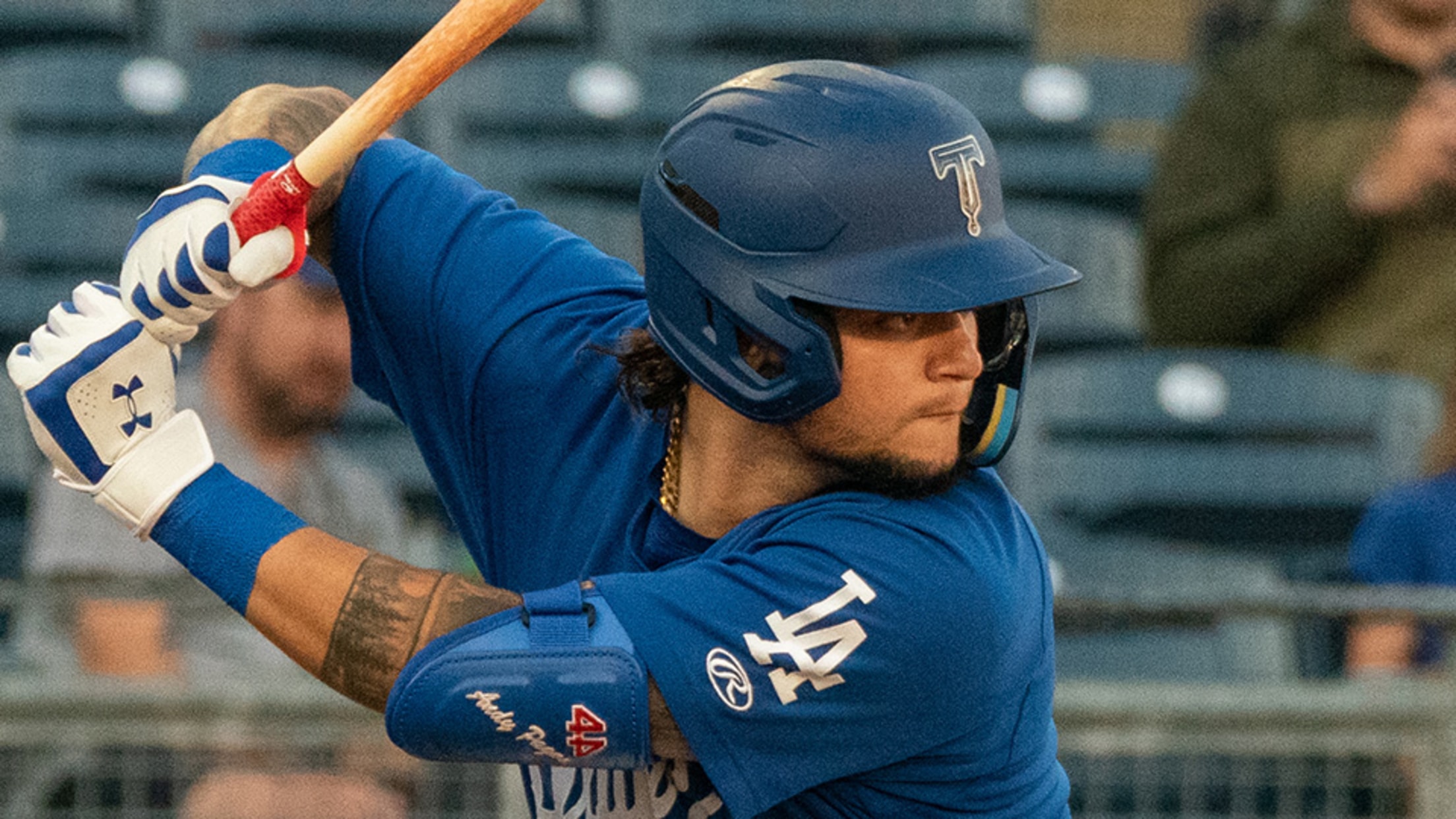 Tulsa's lead grew to five runs when Pages struck again in the sixth inning with his second homer of the game and his eighth of the year.
Stone departed after six inning and Aaron Ochsenbein followed on the mound with a 1-2-3 seventh inning.
The Naturals broke through against Alec Gamboa and Nick Robertson in the eighth. Gamboa gave up a leadoff double, followed by a one-out walk. After a strikeout, Robertson replaced Gamboa and walked a batter and hit another to force in a run that trimmed Tulsa's lead to 5-1. He escaped further damage by striking out Seuly Matias to end the threat.
A solo home run with two outs in the ninth from John Rave off Guillermo Zuniga closed out the scoring.
HIGHLIGHTS AND HAPPENINGS:
*The win for Stone improved his record with the Drillers to 2-1. Overall, he is now a combined 4-2 on the season between Great Lakes and Tulsa. His Double-A ERA is 0.41.
*In addition to his two home runs, Pages hit his second triple of the year in the bottom of the fourth. He finished the game 3-4 with two runs scored and two runs batted in.
*The win was the second straight for the Drillers following a season high four-game losing streak.
*Ochsenbein has now held the opponent scoreless in 9 of his 11 outings this season.
*The game took just 2 hours and 12 minutes to complete.
*It has become official that the Drillers will not make up the two games that were cancelled in San Antonio this past weekend due to health and safety concerns within the Missions roster. With the cancellations the Drillers are now scheduled to play a total of 66 games in the first half of the season and 136 overall.
UP NEXT:
The Drillers and Naturals will have a quick turnaround for game two of their six-game series, facing off at 12:05 p.m. Wednesday afternoon at ONEOK Field.
The starting pitchers are slated to be:
NW Arkansas – LHP Dante Biasi (4-0 4.19 ERA)
Tulsa – RHP Clayton Beeter (0-2, 5.04 ERA)