Record-Breaking Inning Drops Drillers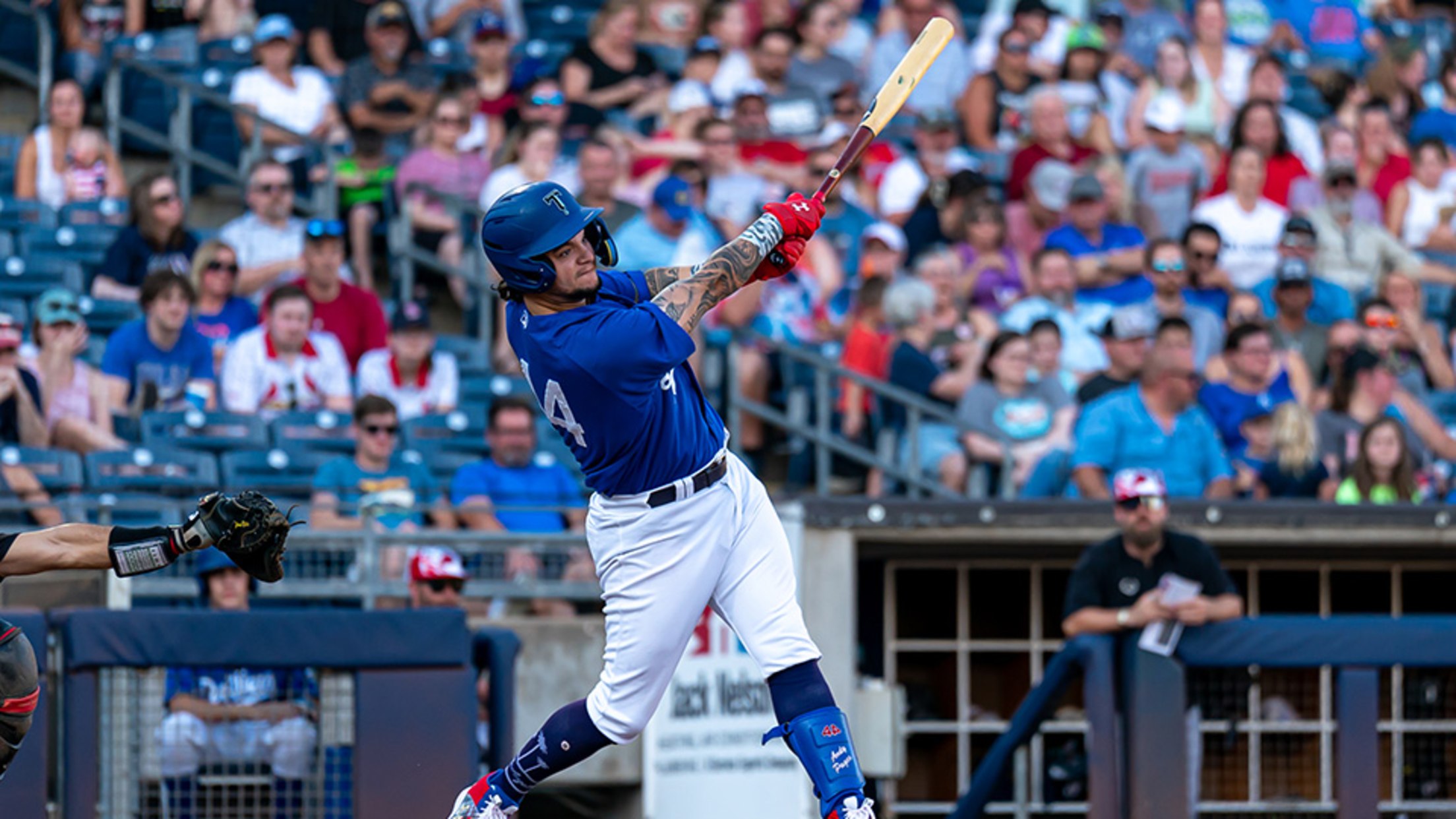 Andy Pages accounted for most of Tulsa's offense in Sunday's loss with his 14th home run of the season. (Tim Campbell)
TULSA, OK – Sunday night's series finale between Tulsa and Arkansas at ONEOK Field featured a matchup of top pitching prospects in Bobby Miller for the Drillers and Emerson Hancock for the Travelers. Miller is currently rated as the top pitching prospect for the Los Angeles Dodgers, and Hancock is
TULSA, OK – Sunday night's series finale between Tulsa and Arkansas at ONEOK Field featured a matchup of top pitching prospects in Bobby Miller for the Drillers and Emerson Hancock for the Travelers. Miller is currently rated as the top pitching prospect for the Los Angeles Dodgers, and Hancock is ranked as the #2 pitching prospect in the Seattle Mariners minor league system. Both pitched to their billing on Sunday with neither allowing a run.
The game was decided after the departure of the starters, and it was a difficult night for the Tulsa bullpen. The Travelers opened the scoring with 3 runs in the seventh and followed up with a record 11-run eighth inning and registered a 14-4 win over the Drillers.
With the loss, Tulsa lost a home series for just the second time this season as the Travelers took four wins in the six-game set.
Miller turned in his best outing of the season in the loss, but he was not involved in the decision. The right-hander allowed just two hits and three walks in six shutout innings. He also set a career high with ten strikeouts.
Hancock was also impressive, surrendering three hits in 5.2 scoreless innings. He walked two batters and struck out six.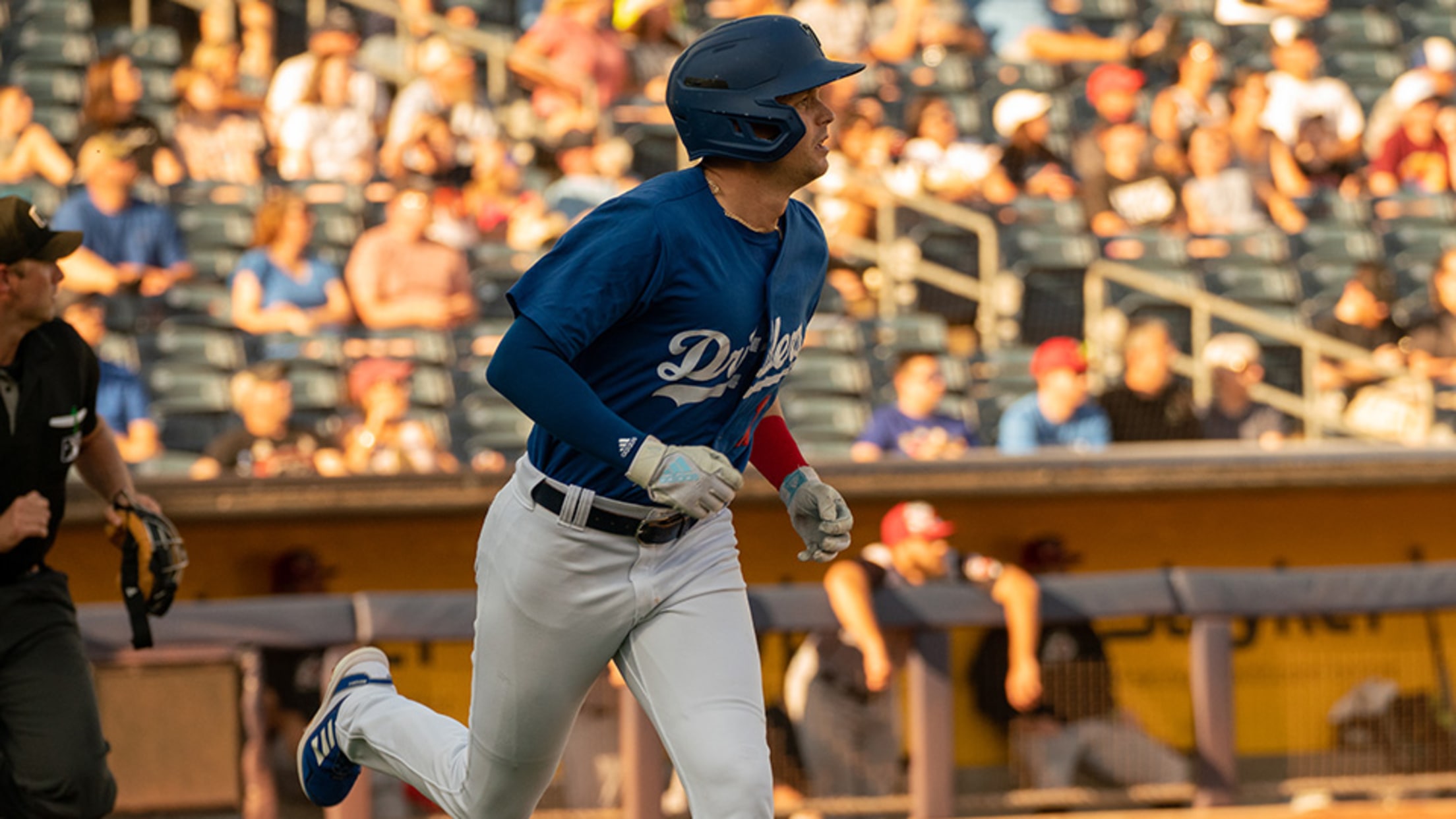 The game deteriorated for the Drillers after Miller's departure. The Travs took the lead when they scored the game's first three runs in the top of the seventh.
They followed with their big eighth inning, scoring 11 runs in the frame to set a ONEOK Field record. The inning featured just five hits and was aided by three walks and three hit batters. It was capped by a grand slam homer from catcher Jake Anchia.
Tulsa finally got on the scoreboard in the bottom of the eighth. Leonel Valera drew a walk, and Jeren Kendall was hit by a pitch. Ryan Ward singled home Valera, and Andy Pages followed with his 14th home run of the year.
HIGHLIGHTS AND HAPPENINGS:
*The Travelers actually set two ONEOK Field records in the lopsided victory. In addition to their record-breaking inning, they stole nine bases in the game, the most in stadium history. There was not a throw from the catcher on seven of the nine steals.
*Drillers starting catcher Chris Betts was ejected by home plate umpire Trevor Dannegger during his plate appearance in the bottom of the fifth inning. Betts argued with Dannegger after the umpire ruled that he had swung at a pitch that had hit him on the foot, resulting in a strike call.
*Former OSU infielder Kaden Polcovich led Arkansas with three hits in the game. He also knocked in four runs.
*Infielder Abiatal Avelino pitched a scoreless ninth inning for the Drillers and was the only Tulsa reliever in the game to not give up a run. Five relievers, including Avelino, combined to pitch 3.0 innings, allowing 14 runs on 8 hits, 6 walks and 3 hit batters.
UP NEXT:
The Drillers will now leave for an extended, two-week road trip that will include a total of 12 games. The trip will begin Monday night in Springdale with the first game of a six-game series with Northwest Arkansas.
First pitch at Arvest Ballpark for Monday's opener is scheduled for 6:35 p.m. The pitching matchup is scheduled to be:
Tulsa – RHP Clayton Beeter (0-3, 4.17 ERA)
NWA - TBA