Attention Coaches and Parents of Little Leaguers! Let your team take the field with the Dust Devils for the National Anthem and pose for a team photo on the field with Dusty! Baseball Buddies connects Tri-City little leaguers with the latest group of the Los Angeles Angels prospects.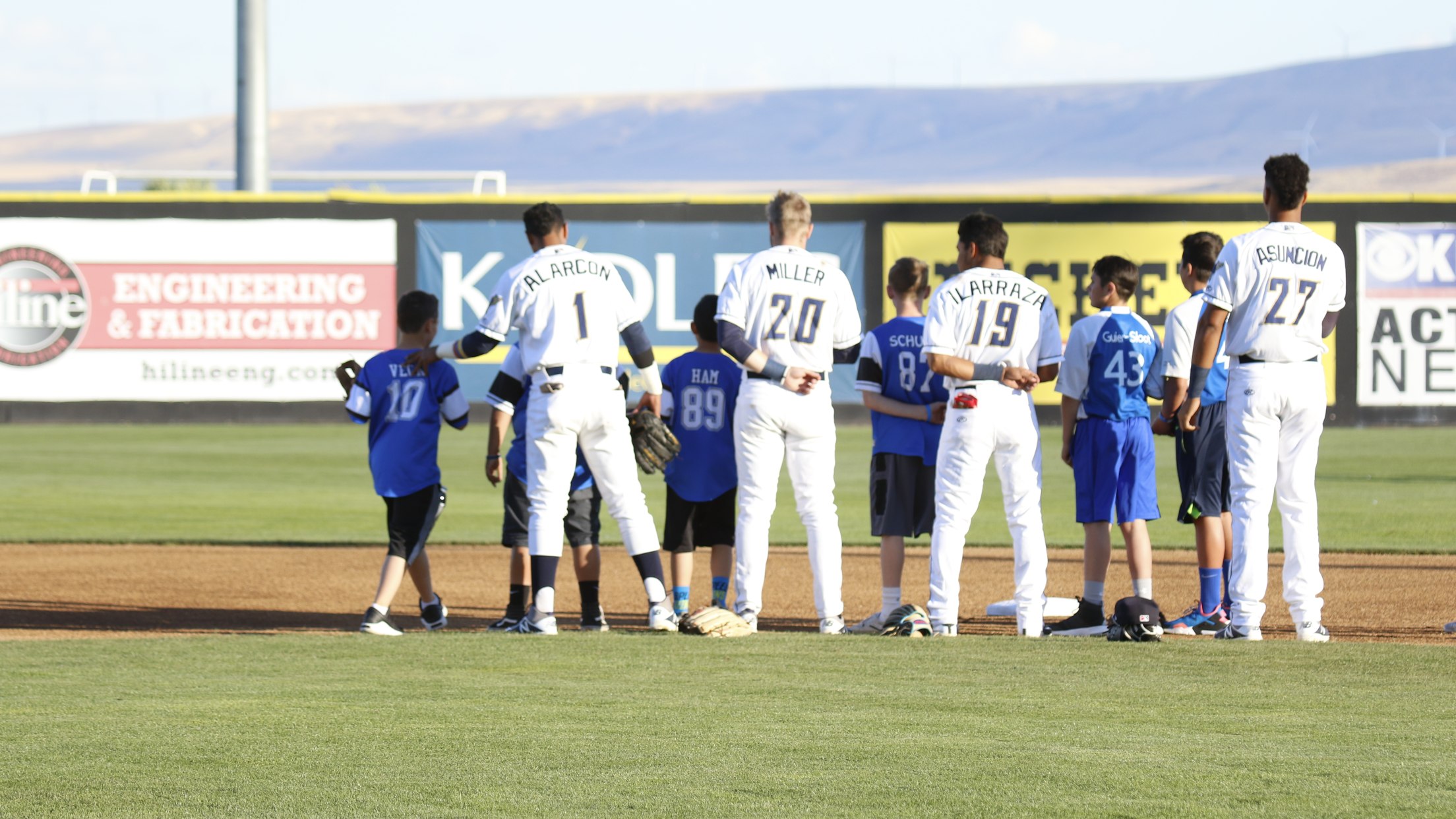 With the purchase of at least 20 General Admission group tickets, one Little League Team will be able to reserve Baseball Buddies for the evening! Family and Friends receive the special group rate of $8 per ticket.
Baseball Buddies is limited to one team per night (Thursday-Sunday).