SESSION 1 - June 28th-29th
SESSION 2 - July 25th-26th
SESSION 3 - August 16th-17th
Registration & Check In
Camp registration is $100 per camper. This includes Camp, a hat and 1 ticket to the Trenton Thunder game on the second night of Camp.
Camp runs from 9:30am to 12:30pm both days.
Registration and sign in will begin at 8:30am both days. Please make sure to arrive early so we have everyone ready to go by 9:30am!
Check-in will be directly in front of the stadium near the ticket windows--you will drop campers here and parents must sign a waiver at this time.
Parents/Guardians are free to stay and watch from the stands or leave and return when the camp is wrapping up around 12:30pm.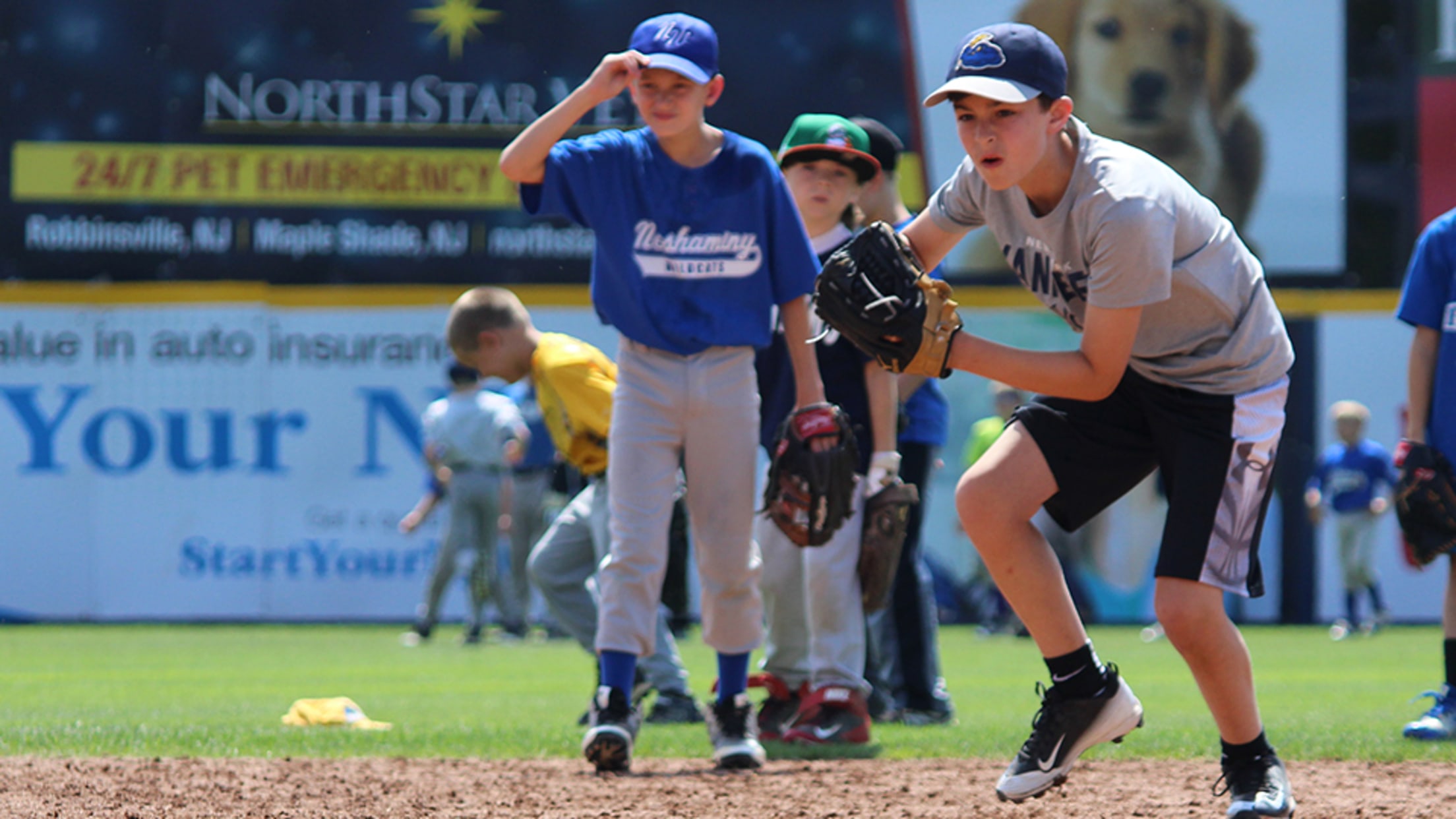 What to Expect
Day #1
Campers will rotate between different stations including pitching, fielding, batting, base running and outfielding. A brief break for water will happen in between each rotation.
Day #2
Campers will rotate between scrimmage games all day with breaks mixed in. There will be a approximately 30 minute long autograph session with the Thunder players and coaches immediately following the conclusion of day 2 of camp.
Hat vouchers will be given out upon check-in on day 2 of the camp and must be redeemed at the end of day 2's session.
Dress Code
Campers are welcome to dress however they feel comfortable! Full uniform or shorts and a tee shirt are both great options!
Cleats are not required, but if you choose to wear, they must be rubber cleats. Metal cleats are not permitted.
What to Bring
Campers should bring their bat and glove along with any other gear they feel they might need for these drills.
Additional Information
If your child wants to be in the same group as his/her friends/ teammates, siblings etc., make sure to notate that when registering!