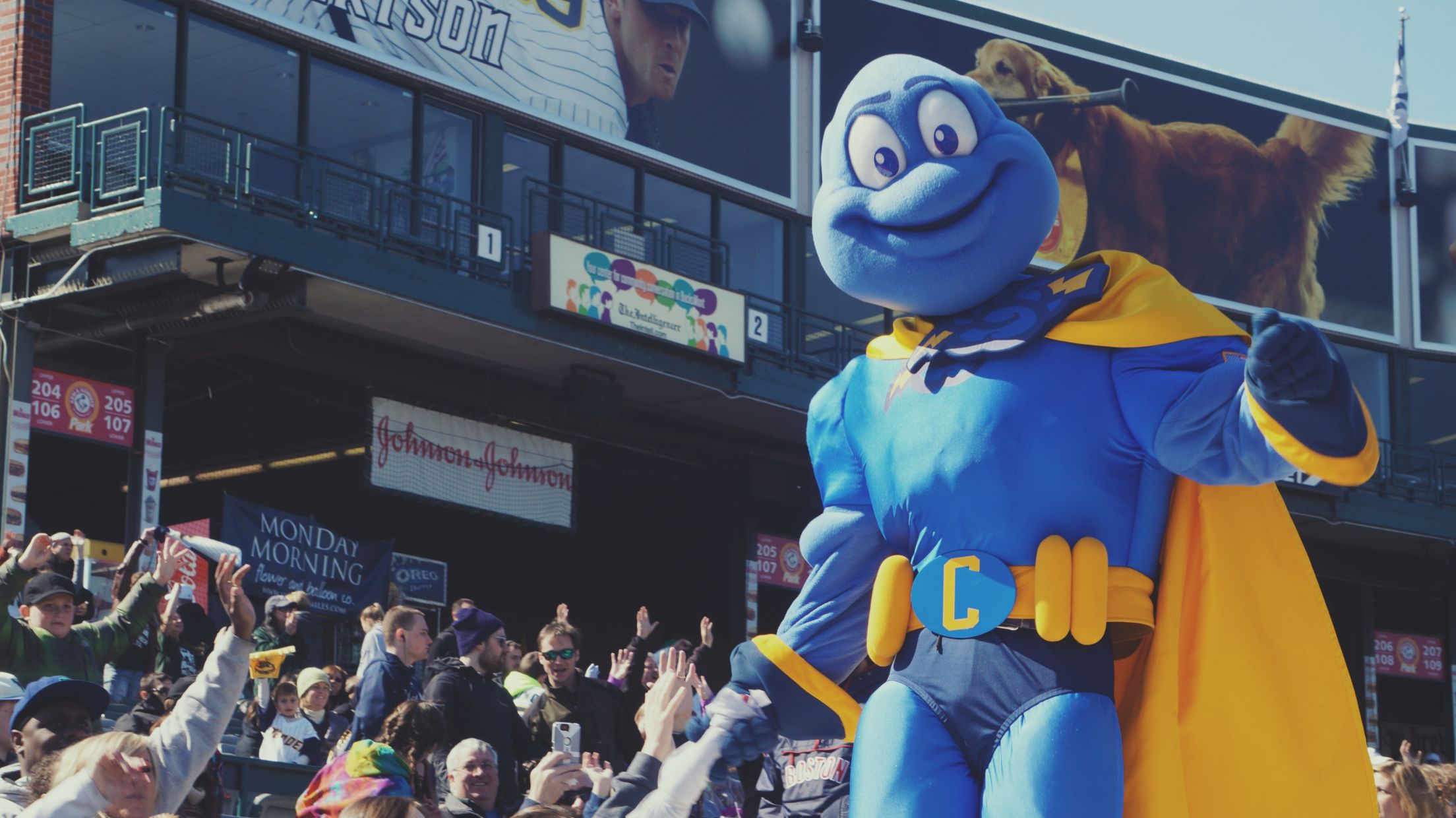 Cloudman was introduced to Thunder fans in July of 2015! Cloudman is a fearless caped crusader who seeks out other heroes throughout our area and helps to honor them, either out in the community or at Trenton Thunder Ballpark. The Thunder and Cloudman partner with them to create safer and better communities for all of our fans! Cloudman represents truth, justice, and all things Thunderful!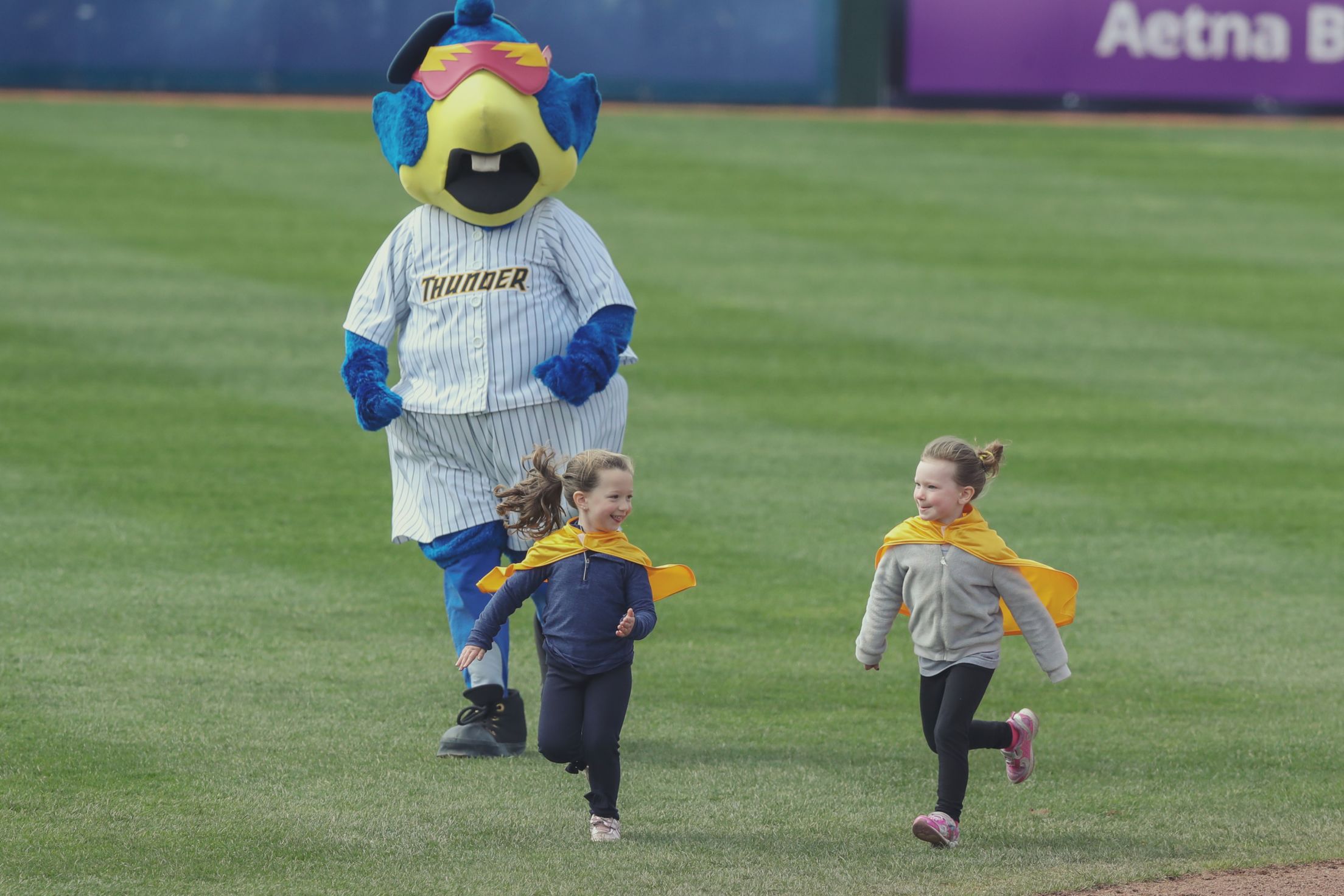 Species: Avum Tonitrua (Thunder Bird)
Birthplace: Trenton, NJ
Birthday: May 9th, 1994
Number: 00
Favorite Jewelry: Rings
Weight: How dare you!
Favorite Food: Pork Roll (sorry, Slice!)
Boomer, a Blue Thunderbird was introduced to the Trenton Thunder fans during the 1994 season. Boomer continues to be a constant at the ballpark each and every game. Whether he is racing a child on the field, singing "Happy Birthday" on top of the dugout, leading the cheers from the stands, or torturing the visiting team, the one thing you can be sure of is that for the past 28 years, Boomer has put a smile on millions of faces both young and old.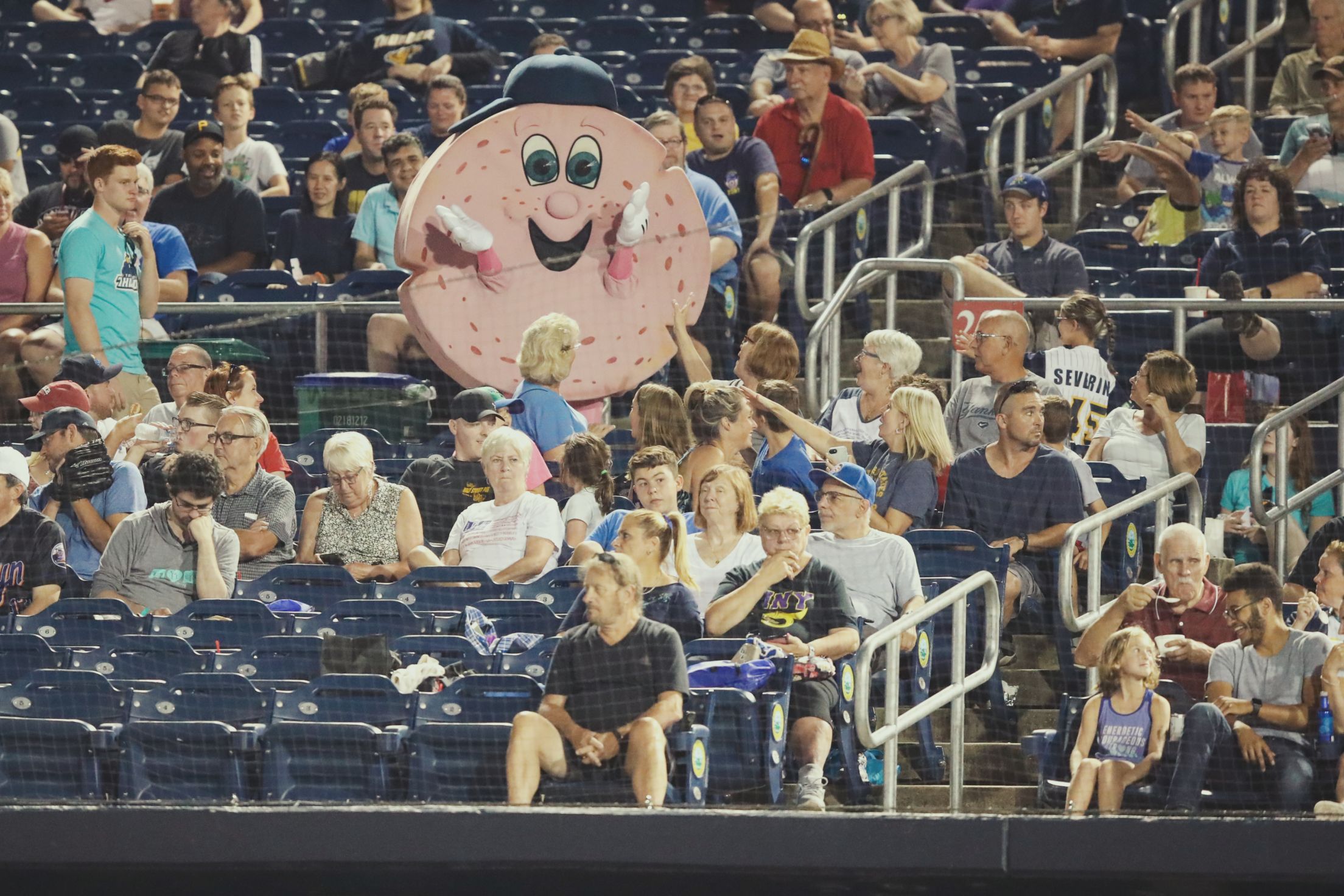 We took celebrating the best breakfast meat in the world - Pork Roll - a step further when we invited Slice to the ballpark! Slice is seen throughout the year, but his favorite days are Case's Pork Roll Fridays!