Baddoo drives in three off one swing in loss
Baddoo extends hitting streak to seven games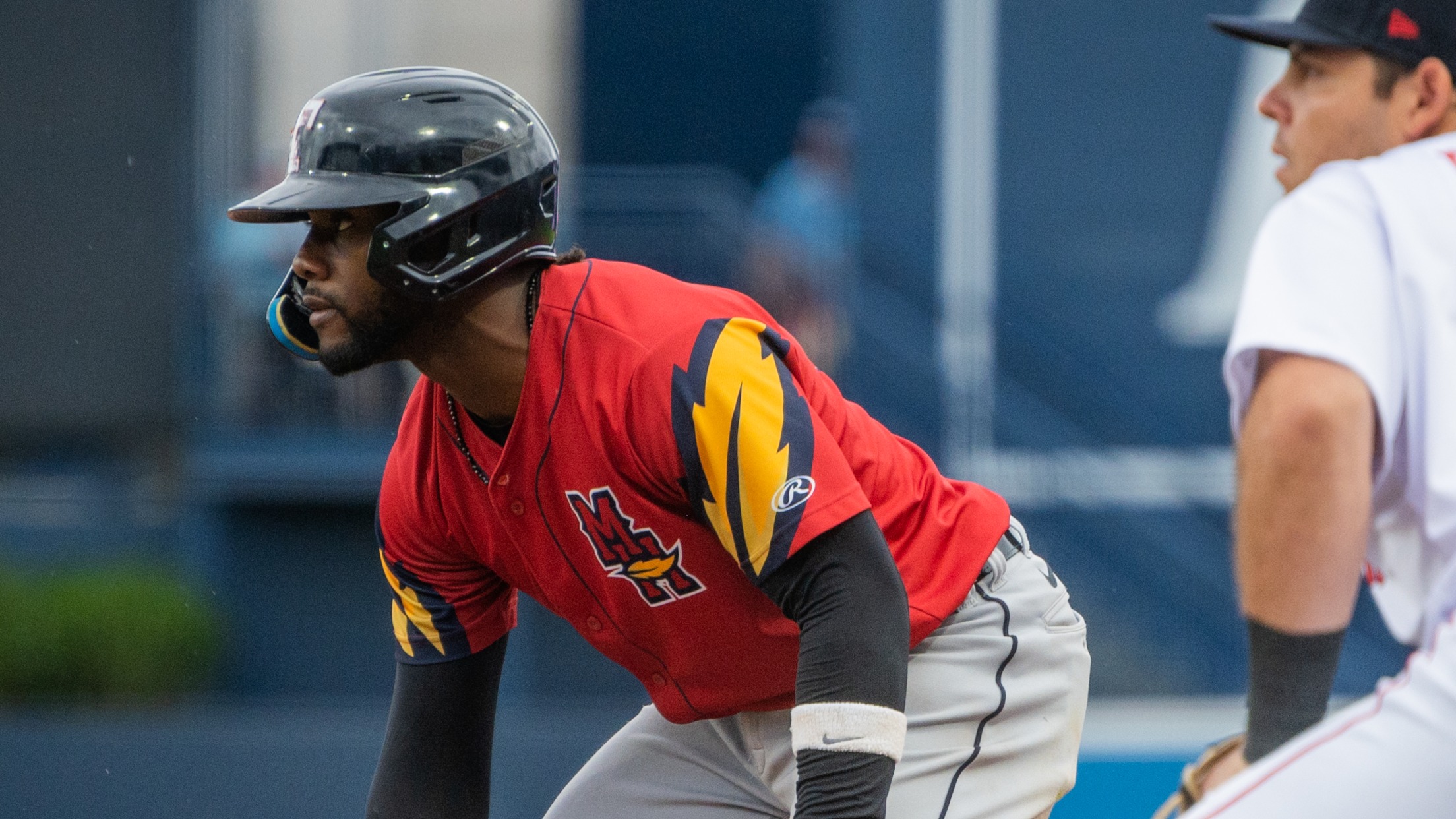 GAME RECAP (OMAHA, NE): Coming off a series split against Scranton and Louisville in the last home stand, the Mud Hens were looking to begin a new series with the Omaha Storm Chasers. RHP Logan Shore took the mound, making his fifth start of the season, appearing in his 17th
Baddoo reaches five time as Mud Hens, Bats split series
Mud Hens host sixth sellout crowd of the season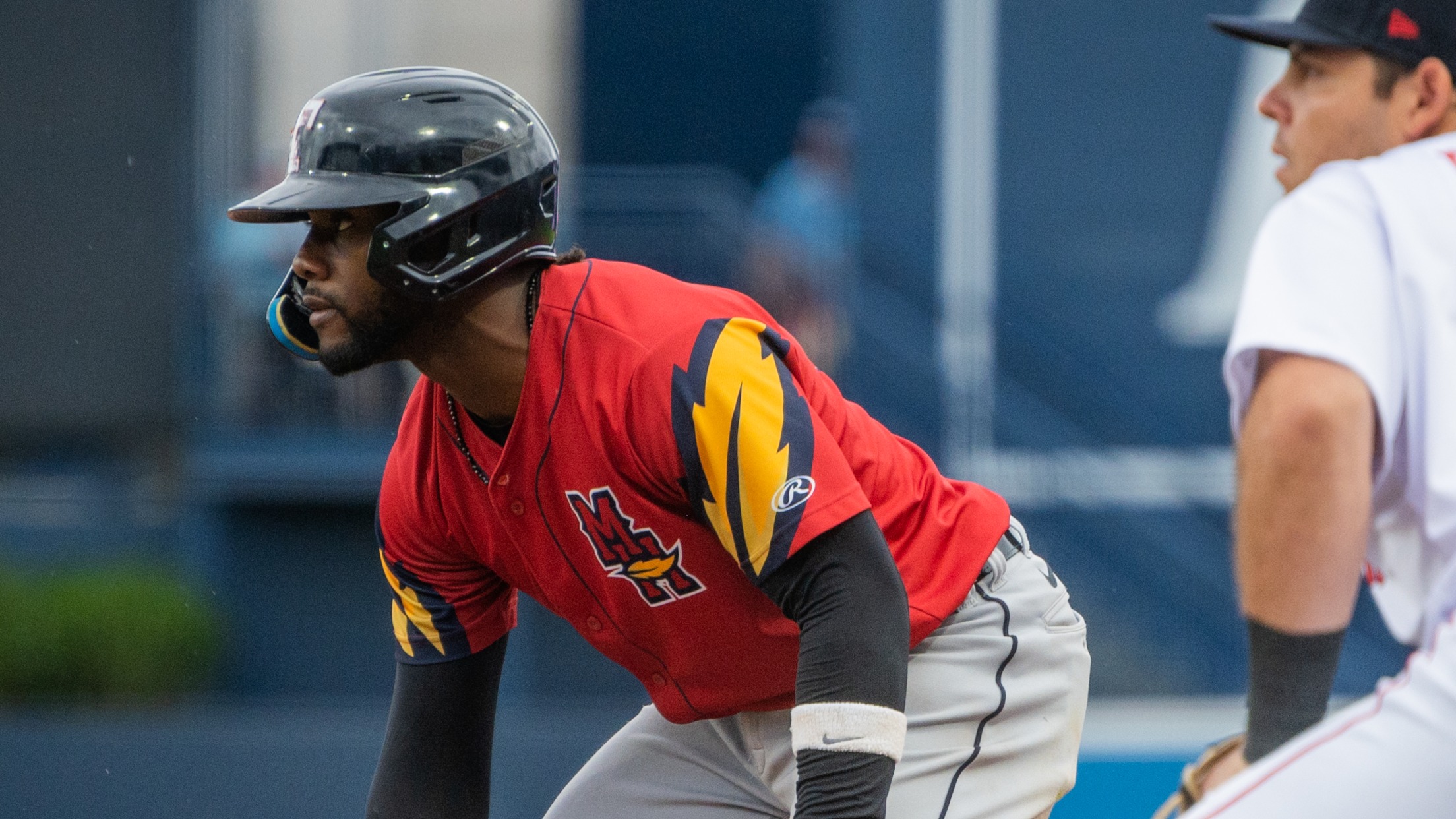 TOLEDO - The Louisville Bats defeated the Toledo Mud Hens 6-5 on Sunday night. The Mud Hens went down early 2-0, but got on the board with a Jamie Westbrook solo home run off of the scoreboard, making it 2-1. The Bats would extend their lead again to 3-1. Akil
Baddoo belts two bombs in Mud Hens triumph
Westbrook registers third multi-hit effort of the series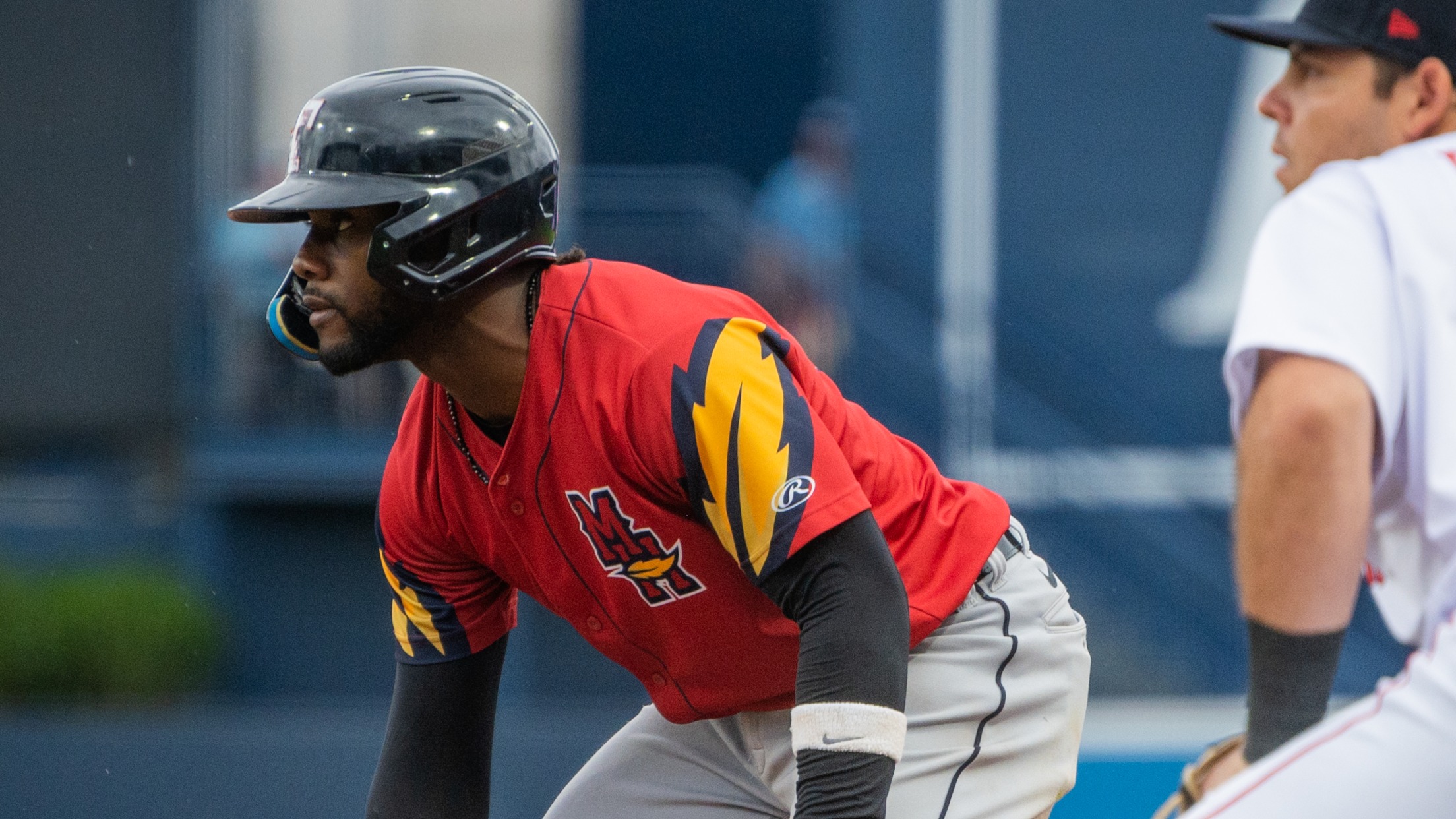 TOLEDO, OH.: Akil Baddoo lit up the night at the plate with two huge homers and Michael Mariot turned in a solid start as the Toledo Mud Hens capped off a 6-1 victory over the Louisville Bats at Fifth Third Field on Saturday evening moments before the City of Toledo
Lester drives in 42 and 43 in loss vs Louisville 
Carpenter extends on-base streak to 6 games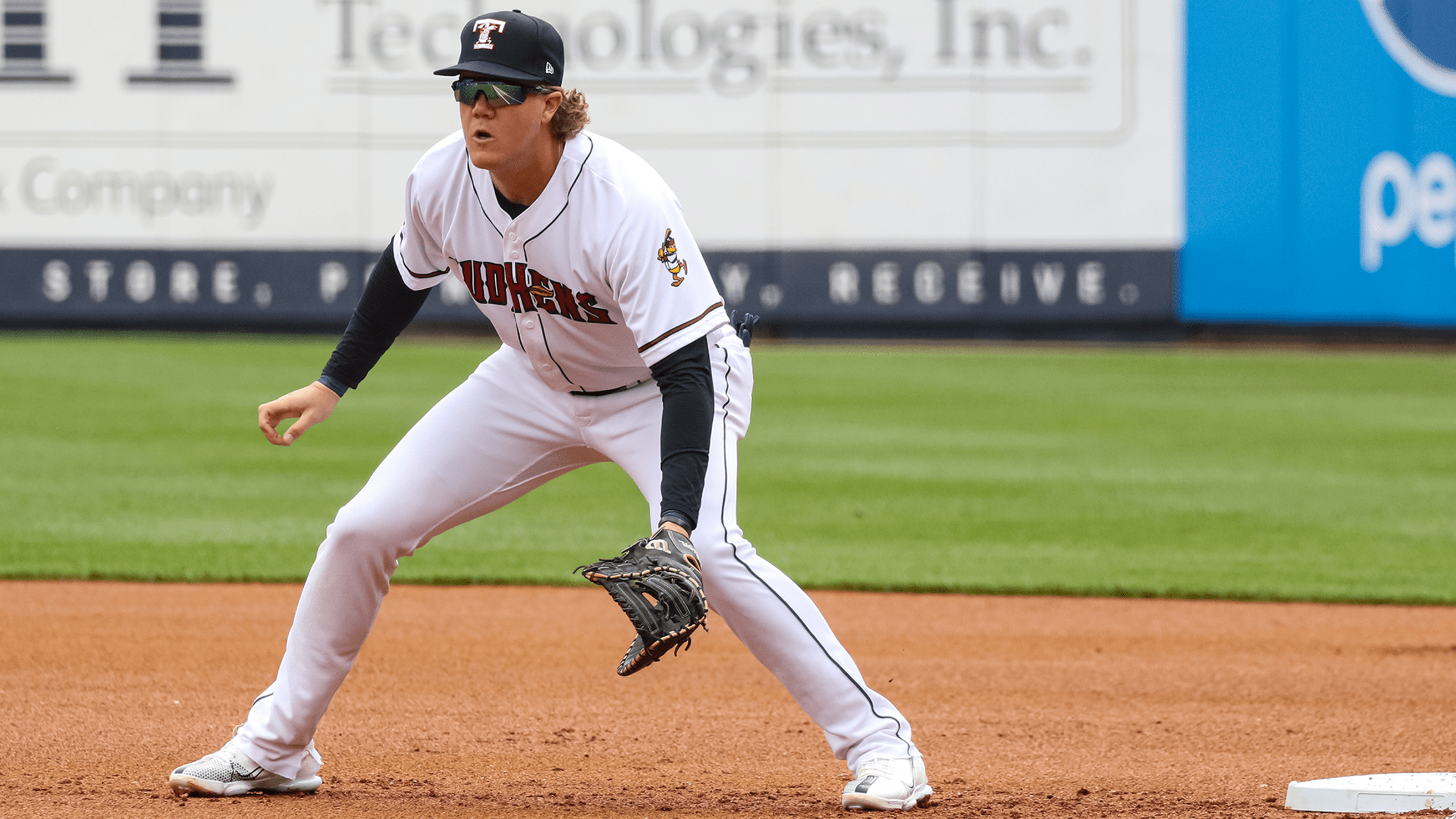 GAME RECAP (TOLEDO, OH): After their first loss of the series, the Mud Hens looked to get back in the win column and take a 3-1 series lead over the Louisville Bats. After a 56-minute rain delay, RHP Nivaldo Rodriguez took the mound, hoping to obtain his fourth winning decision
Mud Hens bash Bats
Toledo improves to 7-1 on the year against Louisville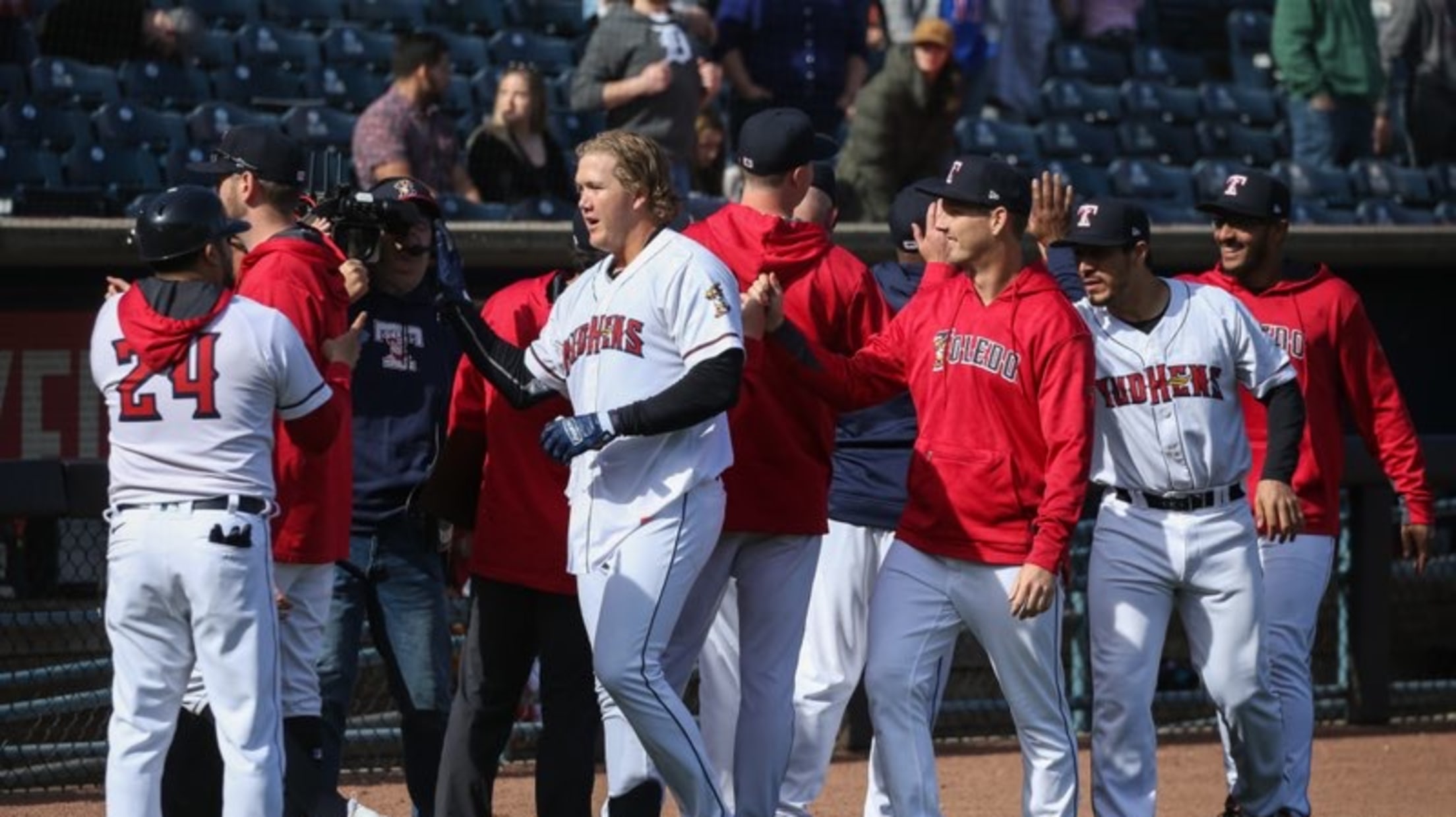 TOLEDO, OH.: Garrett Hill turned in another masterful performance on the hill, and Akil Baddoo, Josh Lester, and Jamie Westbrook each notched three-hit efforts to lead a 13-hit team performance as the Toledo Mud Hens secured their second straight win over the Louisville Bats, 5-3, on Wednesday afternoon at Fifth
Short and Davis tally their second homer of the series
Carpenter extends his on-base streak to five games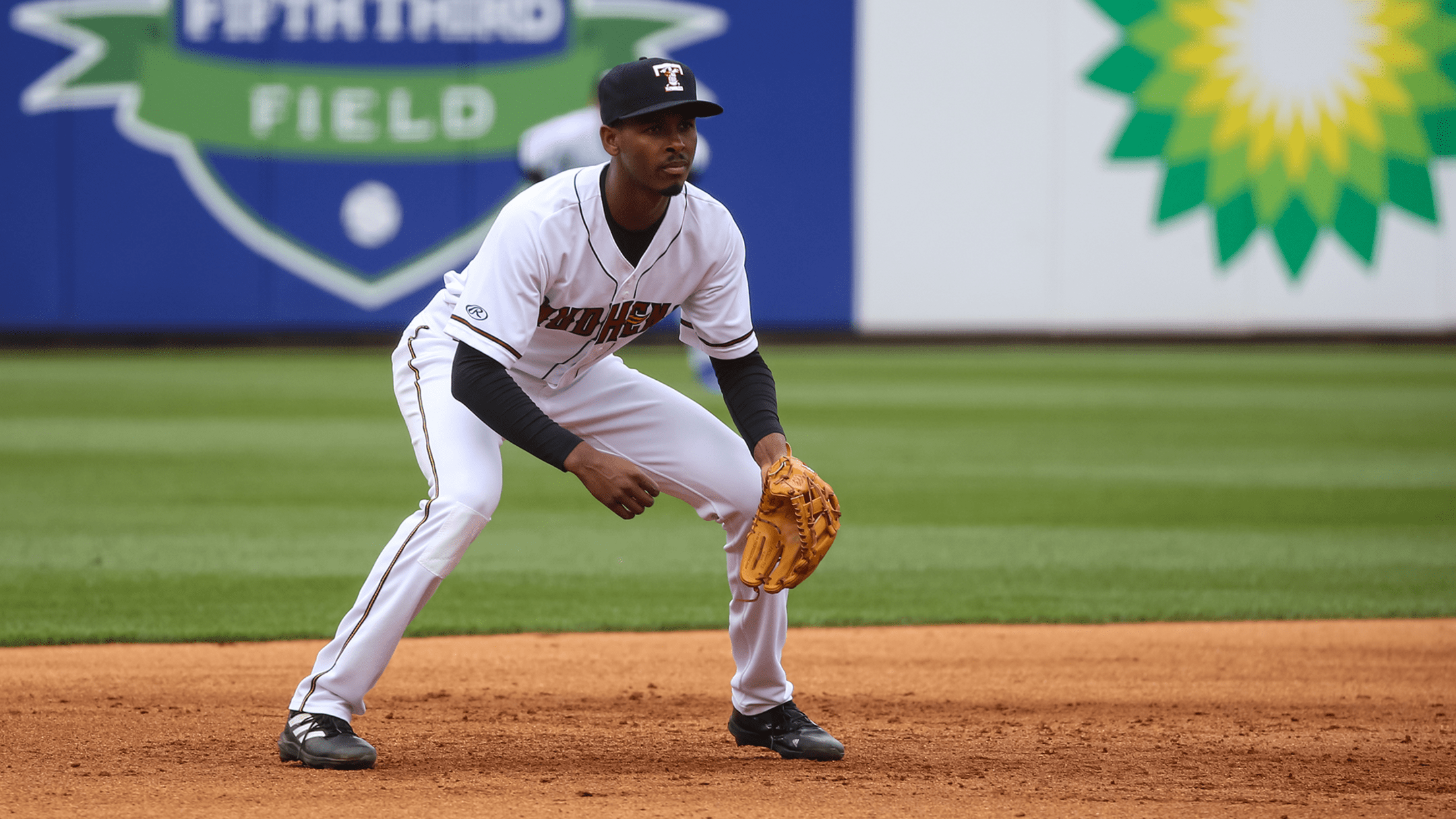 GAME RECAP (TOLEDO, OH): Coming into tonight's game, the Toledo Mud Hens were standing with a 39-33 record overall, and 7-1 against the Louisville Bats. A win would put them seven games over .500, which would give them their best record this season. The Mud Hens were also looking to
Davis drives Mud Hounds past Bats
4,800 attend the final June Hens and Hounds Night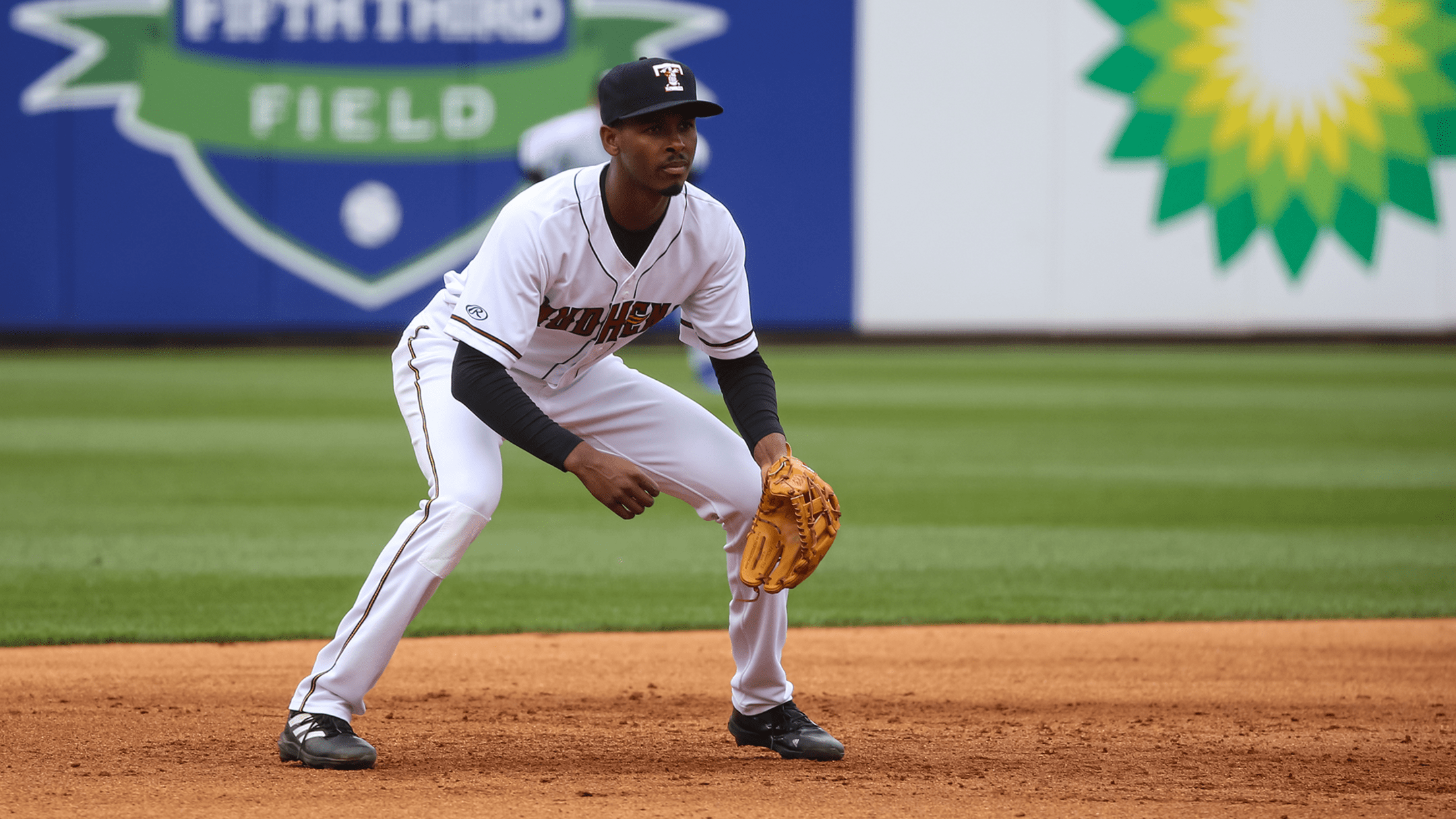 TOLEDO - The Toledo Mud Hounds defeated the Louisville Bats 3-2 on Tuesday night at Fifth Third Field. Brendon Davis led the Mud Hounds offensively going 1-4, with a go-ahead home run and three RBI. Akil Baddoo and Kerry Carpenter each picked up two hits, Baddoo with a double and
Toledo and Scranton split series
Carpenter obtains four RBIs in first two games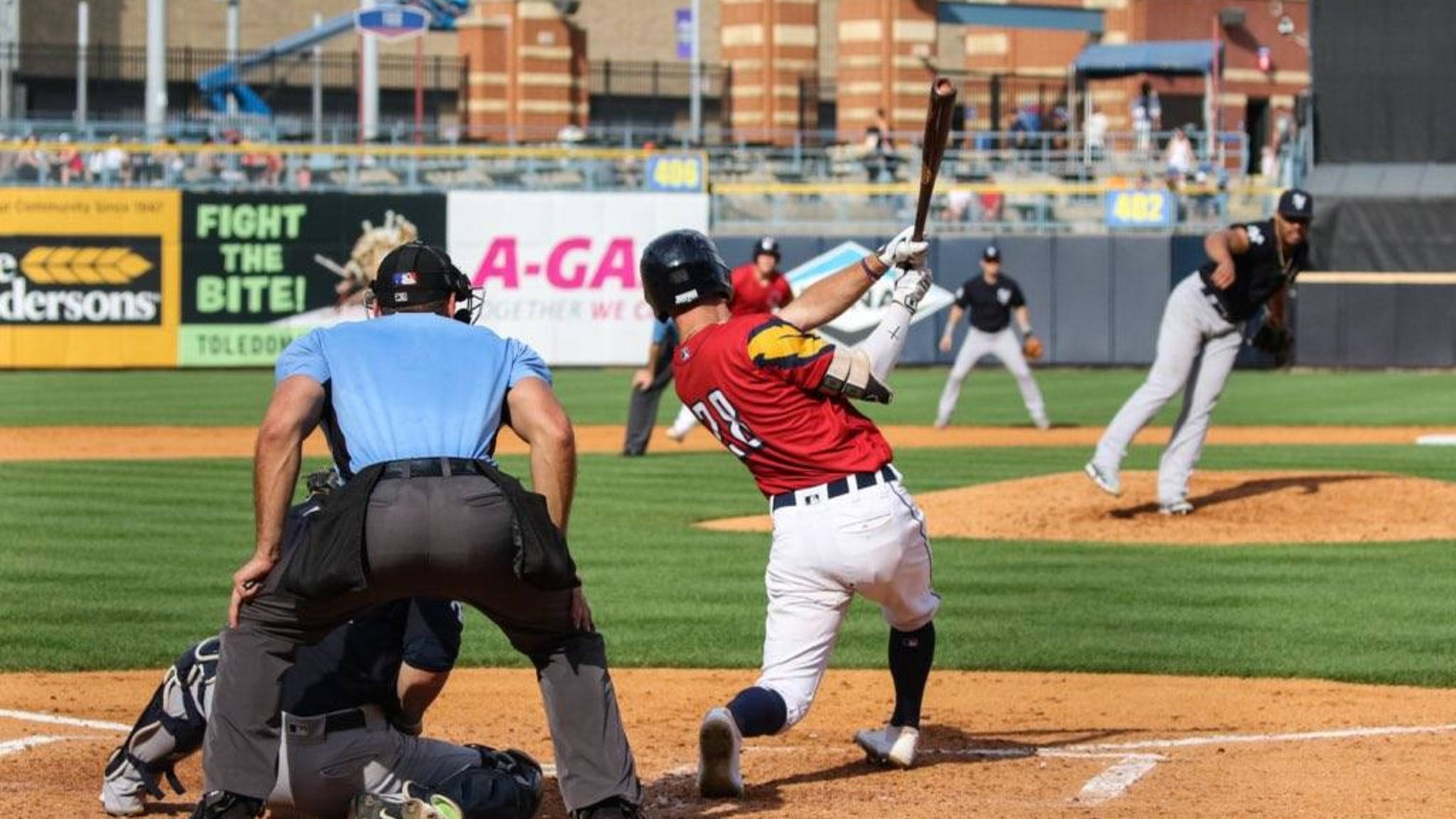 GAME RECAP (TOLEDO, OH): The Toledo Mud Hens were looking to close the series with a win, against the Scranton Wilkes/Barre RailRiders. A win for Toledo would also give them a series victory. RHP Michael Pineda began his second rehab assignment, as he took the mound for the Mud Hens.
Carpenter goes out with a bang in his debut
Toledo tallies three homers in tonight's win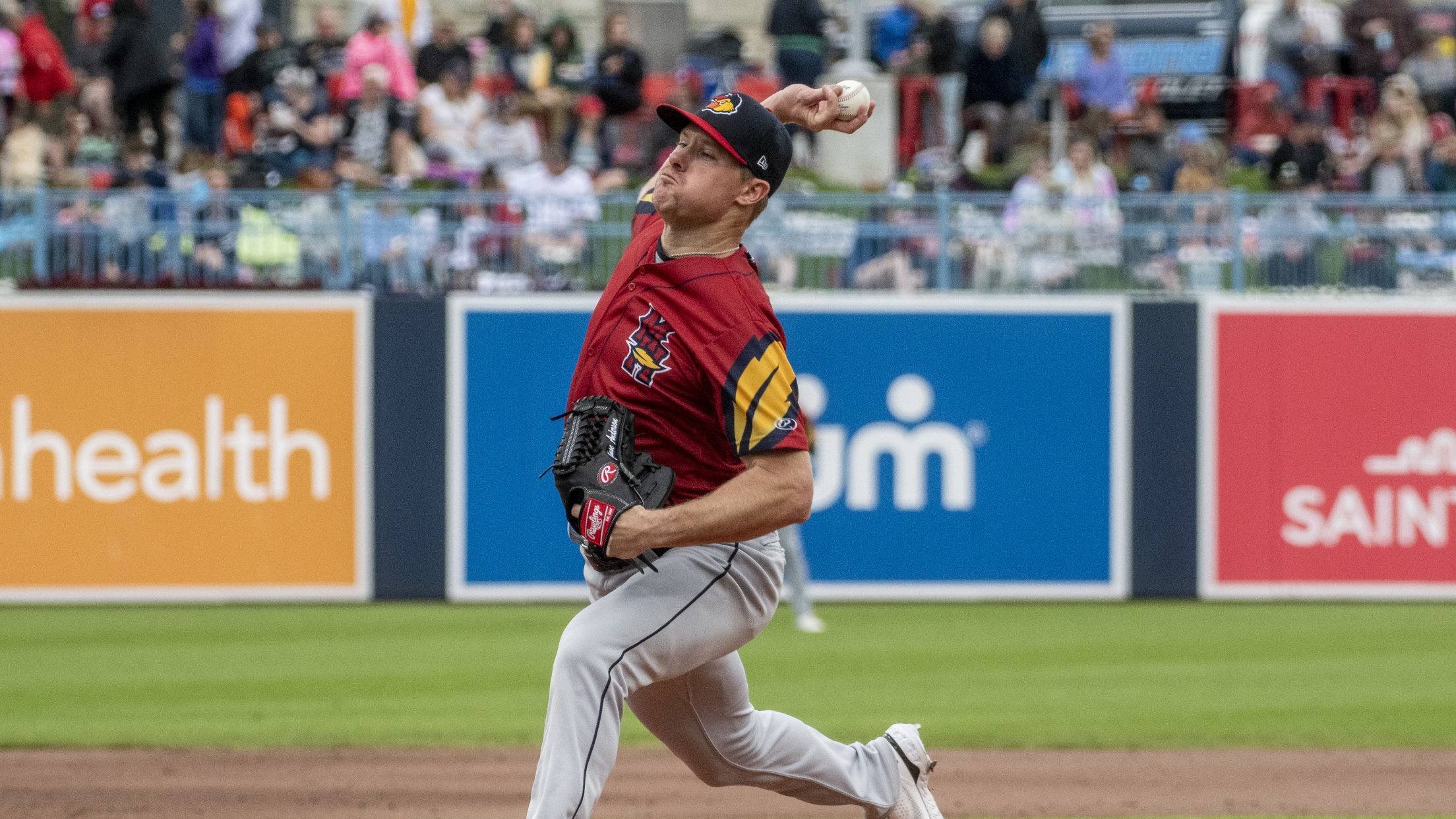 GAME RECAP (TOLEDO, OH): With the series tied at two apiece, the Mud Hens looked to regain their series lead. The Mud Hens won the first two games against the RailRiders, but had no answers for Scranton in the previous two. Tonight, they would add an asset to their offense,
Hill heaves strong outing in Hens setback
Valente extends hitting streak once again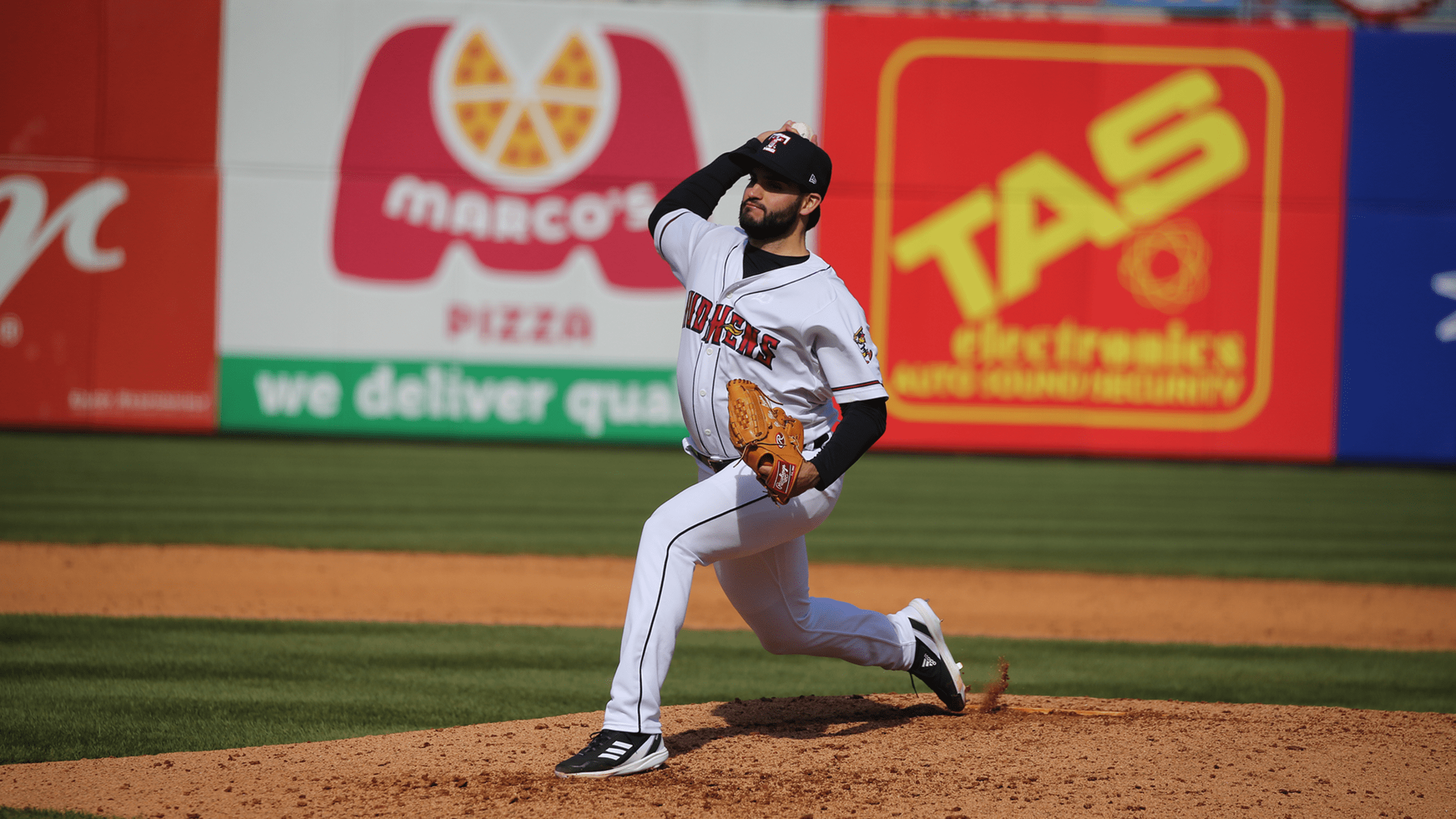 TOLEDO, OH.: Garrett Hill twirled his second straight scoreless start for the Mud Hens, but the Scranton/Wilkes-Barre RailRiders tacked single runs on the board in the seventh and the eighth innings to defeat Toledo, 2-0, in a fantastic pitcher's duel at Fifth Third Field on Friday evening. Hill pieced together
Kreidler homers in loss to RailRiders
Mud Hens host 9,070 in fifth sellout of 2022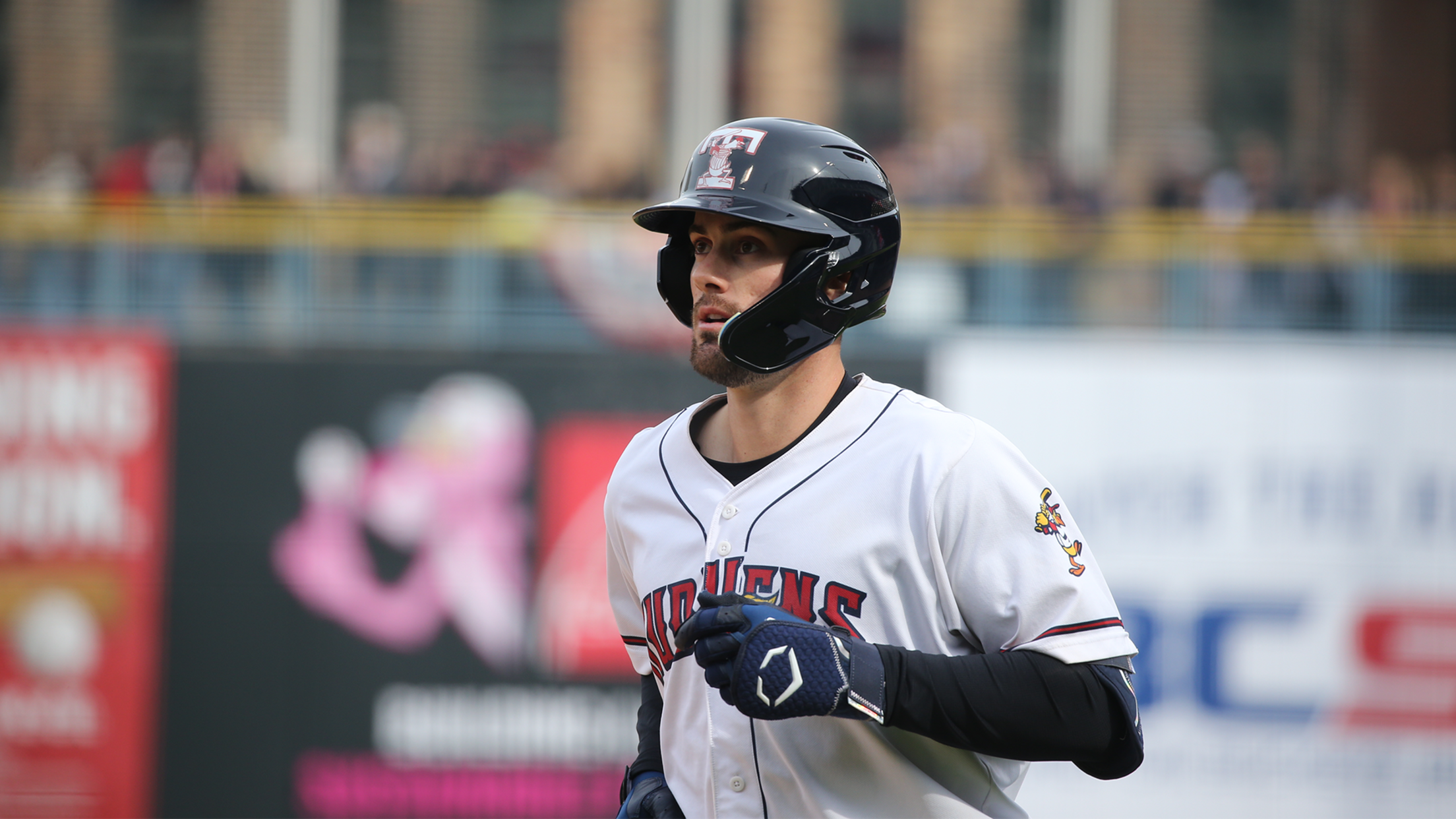 TOLEDO - The Scranton/Wilkes-Barre RailRiders defeat the Toledo Mud Hens 7-2 on Thursday night at Fifth Third Field. The Mud Hens tallied seven hits as a team. Their first hit was a Ryan Kreidler solo home run that got them on the board in the 4th to make it 6-1.
Mud Hens meander past RailRiders
Toledo locks up 11th win in its last 14 games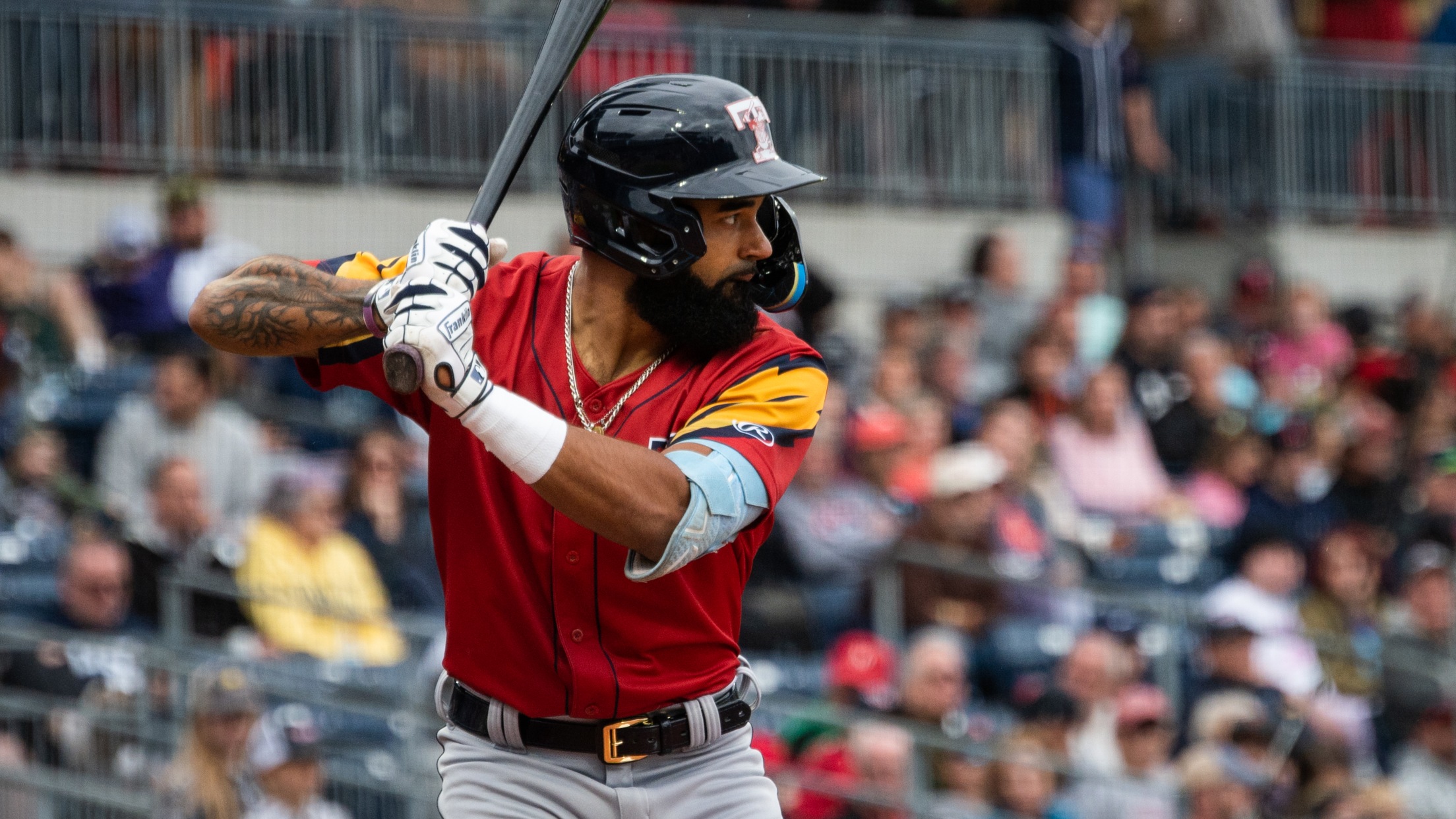 TOLEDO, OH.: Toledo built a 3-0 lead on Wednesday night, only to see the Scranton/Wilkes-Barre RailRiders battle all the way back to tie the tilt, but an RBI double from Akil Baddoo in the bottom of the seventh provided the final margin of 4-3 in favor of the Mud Hens
Valente, Mud Hounds claim victory over RailRiders
4,209 attend Mud Hens' third Hen and Hounds night
TOLEDO - The Toledo Mud Hounds defeated the Scranton-Wilkes Barre RailRiders 3-2 on Tuesday evening. It was the Mud Hens' third Hens and Hounds night at the ballpark, which is why the Mud Hens were under the "Mud Hounds" moniker. John Valente played a big role in this one for
Toledo's final inning rally not enough in series finale
Thompson extends hitting streak to six games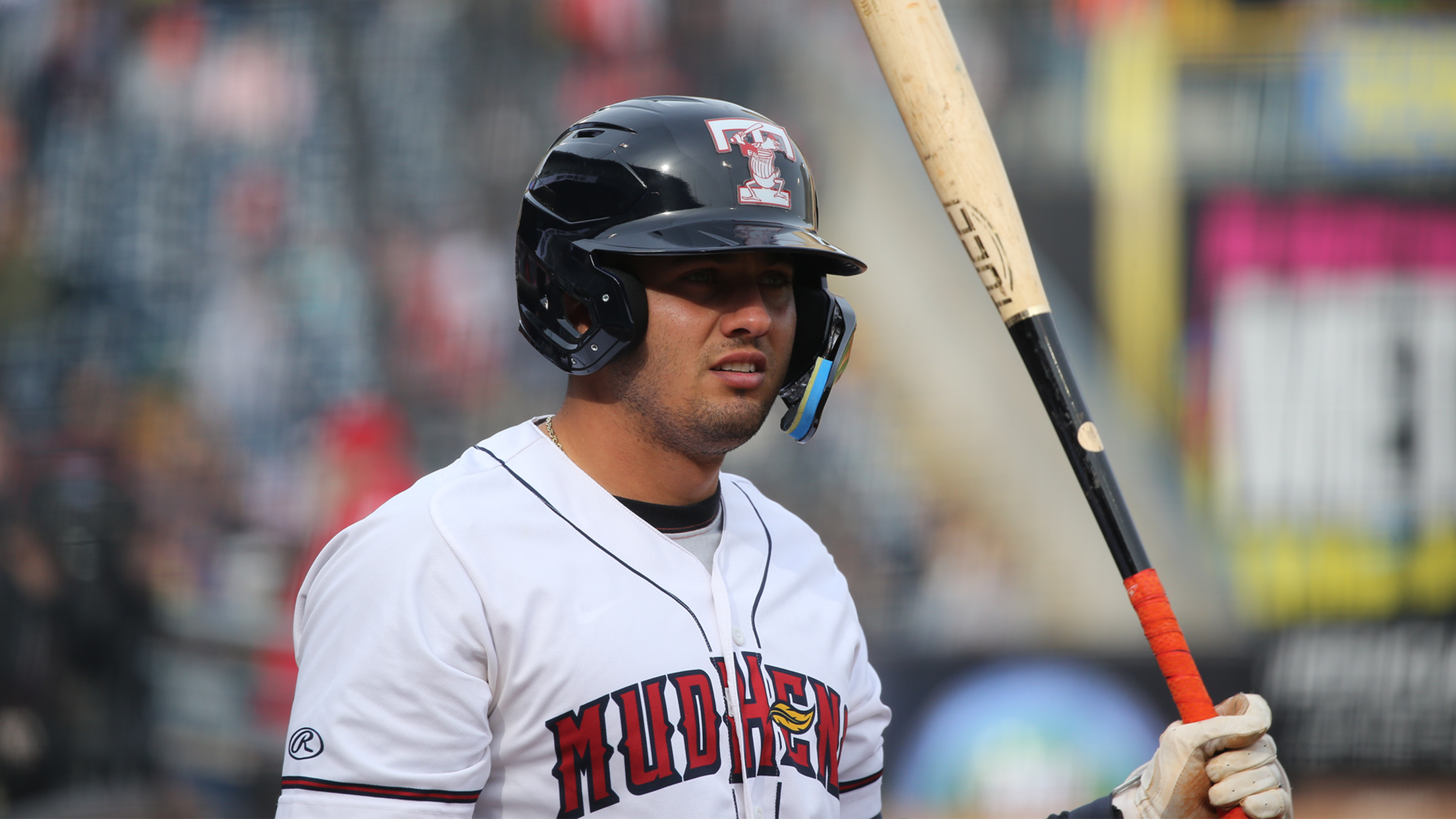 GAME RECAP (WORCESTER, MA): The Mud Hens looked to end their current road series with a win over the Woo Sox, seeking for five straight. RHP Garrett Hill (1-2, 5.40 ERA) got the call to the mound to close the series, before the Mud Hens hit the road back home.
Hill, Baddoo bash Mud Hens by WooSox
Anderson twirls five strong innings to lead Toledo to fourth straight win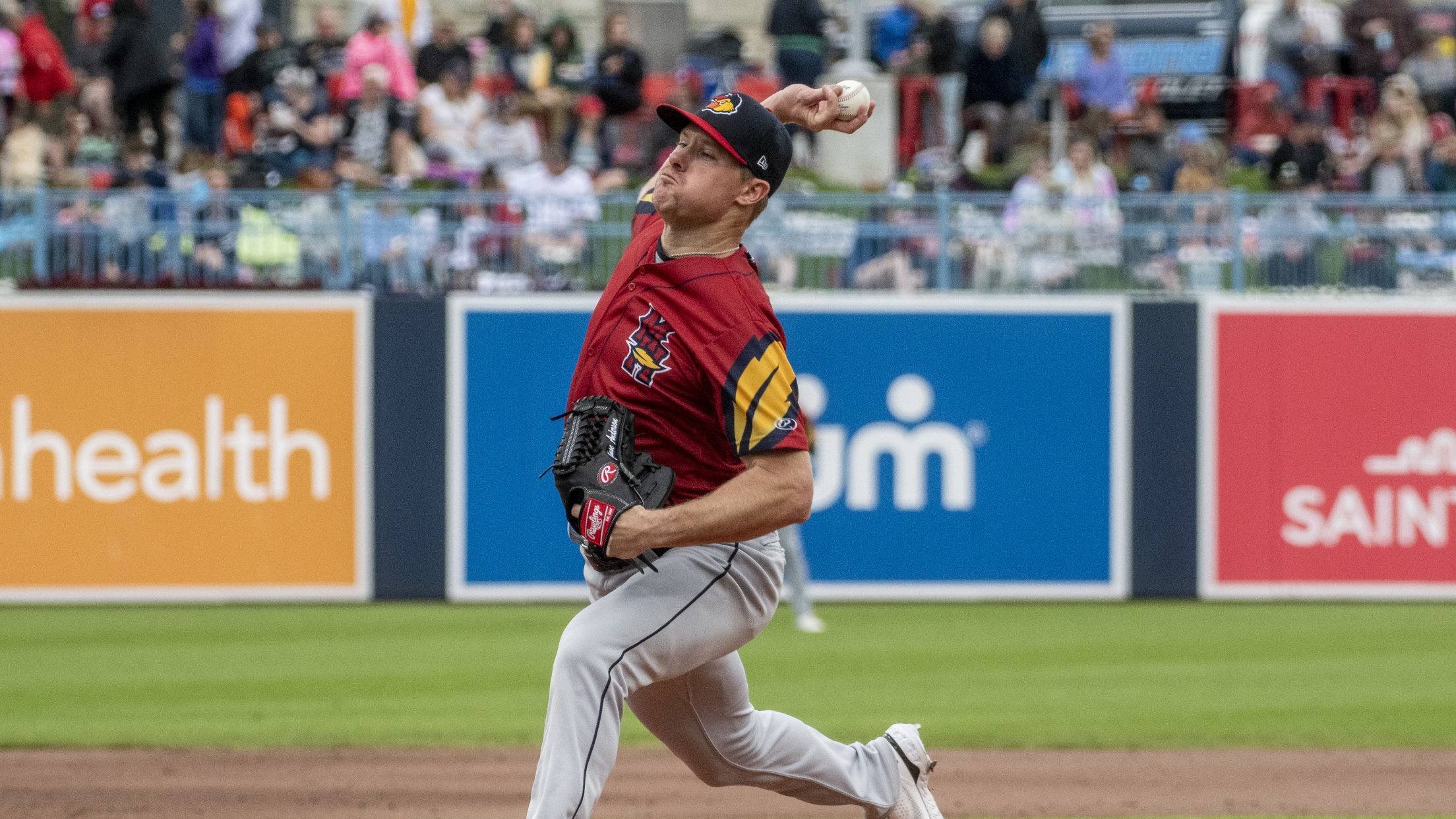 WORCESTER, MA.: The Mud Hens leaned on clutch hits from Derek Hill and Akil Baddoo, a gem from Chase Anderson, and a composed Derek Law in the ninth inning to push Toledo to its fourth straight win, 2-1, over the Worcester Red Sox on Saturday at Polar Park. Anderson helped