Monday Mailbag (1/9/23) - National Anthem Tryouts & Base Paths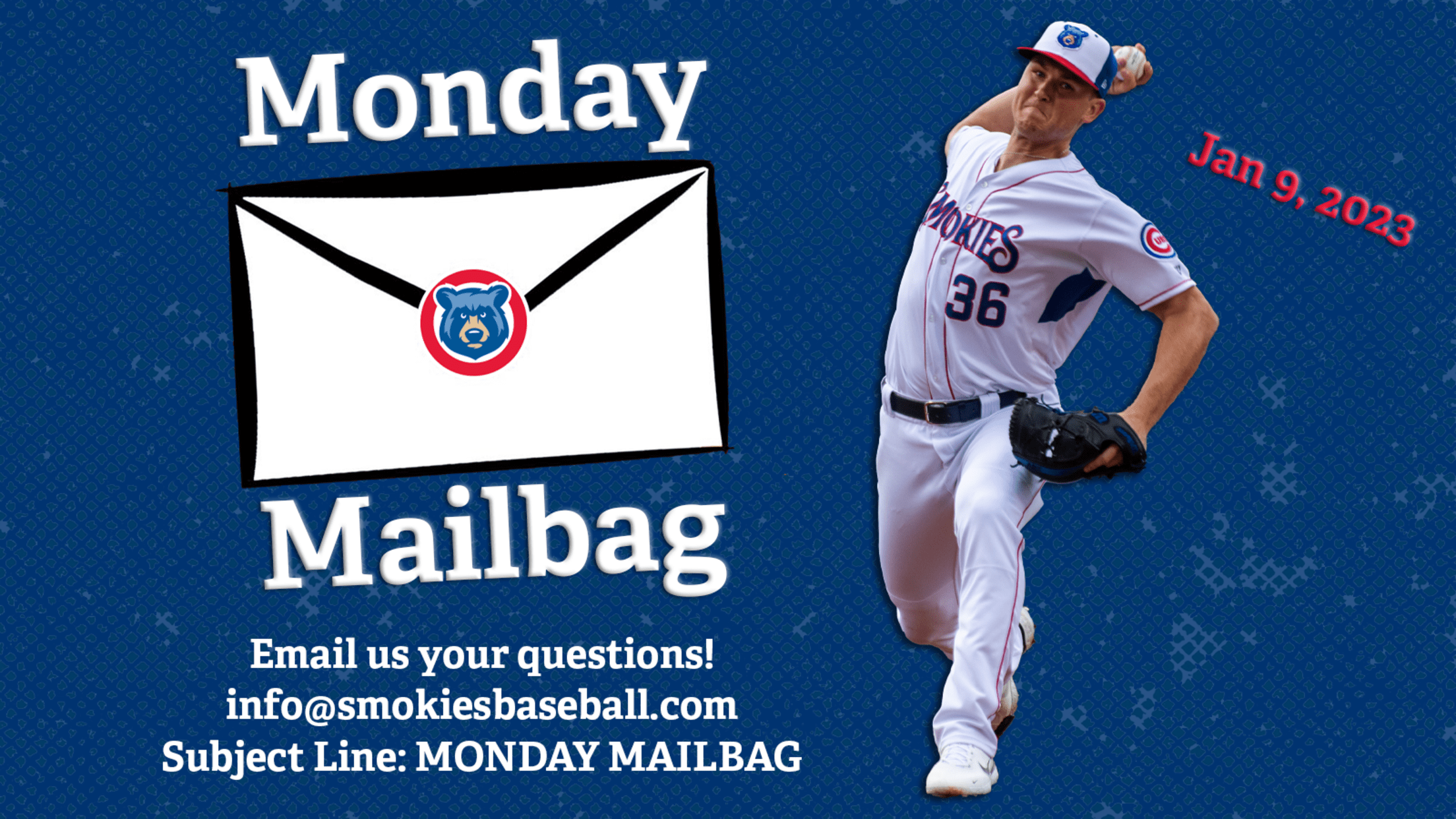 Time for another Monday Mailbag! Want to know how long the grass must be for a game, or what new ballpark treats we have lined up for next season? Email us any time at [email protected] with the subject line MONDAY MAILBAG. Here is this week's mailbag! Q: "I was wondering
Time for another Monday Mailbag! Want to know how long the grass must be for a game, or what new ballpark treats we have lined up for next season? Email us any time at [email protected] with the subject line MONDAY MAILBAG. Here is this week's mailbag!
Q: "I was wondering how you go about auditioning for singing or performing the National Anthem for your team?" - Emily B.
A: We love when our community reaches out about performing at Smokies Stadium. If you would like to sing, or play a musical instrument like the violin or trumpet, email me at [email protected] We put together our National Anthem performance schedule closer to the beginning of the season. - Aris Theofanopoulos, Assistant General Manager of Marketing & Entertainment
Q: "Any new food options coming to the ballpark?" - Kinley H.
A: The 2023 season will have a bunch of new items hit our concession stands. Candy apples are one of the treats making its debut. They will be available in Diamond's Sweet Spot, and the Luxury Suite Level. They will feature different toppings like M&M's and chopped nuts. - Chris Franklin, Assistant General Manager of Hospitality
Q: "How does the base size change in MiLB change the prep of the infield?" - Doug C.
A: The size of the bases don't change how we prep the infield too much. Before the season, Major League Baseball sent us measurements on how to position the base anchors so that the bigger bases stay at 90'. Once we got them installed we prep the infield just like we would with the normal 15 inch bases. - Duncan Long, Head Groundskeeper
Q: "What does the deck in left field include?" - Angie E.
A: Yee-Haw at the Yard is one of the most enjoyable areas to catch a Smokies game. Exclusive to groups of 15 or more, it is an excellent space to host your next big event. The Yee-Haw at the Yard is located in our left field park deck just beyond the left field wall. Fans can feast on a BBQ buffet for an entire hour catered from The Batter's Box Bar + Grill. Call the Smokies Groups Department at (865) 286-2300 to book today! - Emily White, Director of Group & Ticket Sales