Tarpons split series with Marauders after 6-2 loss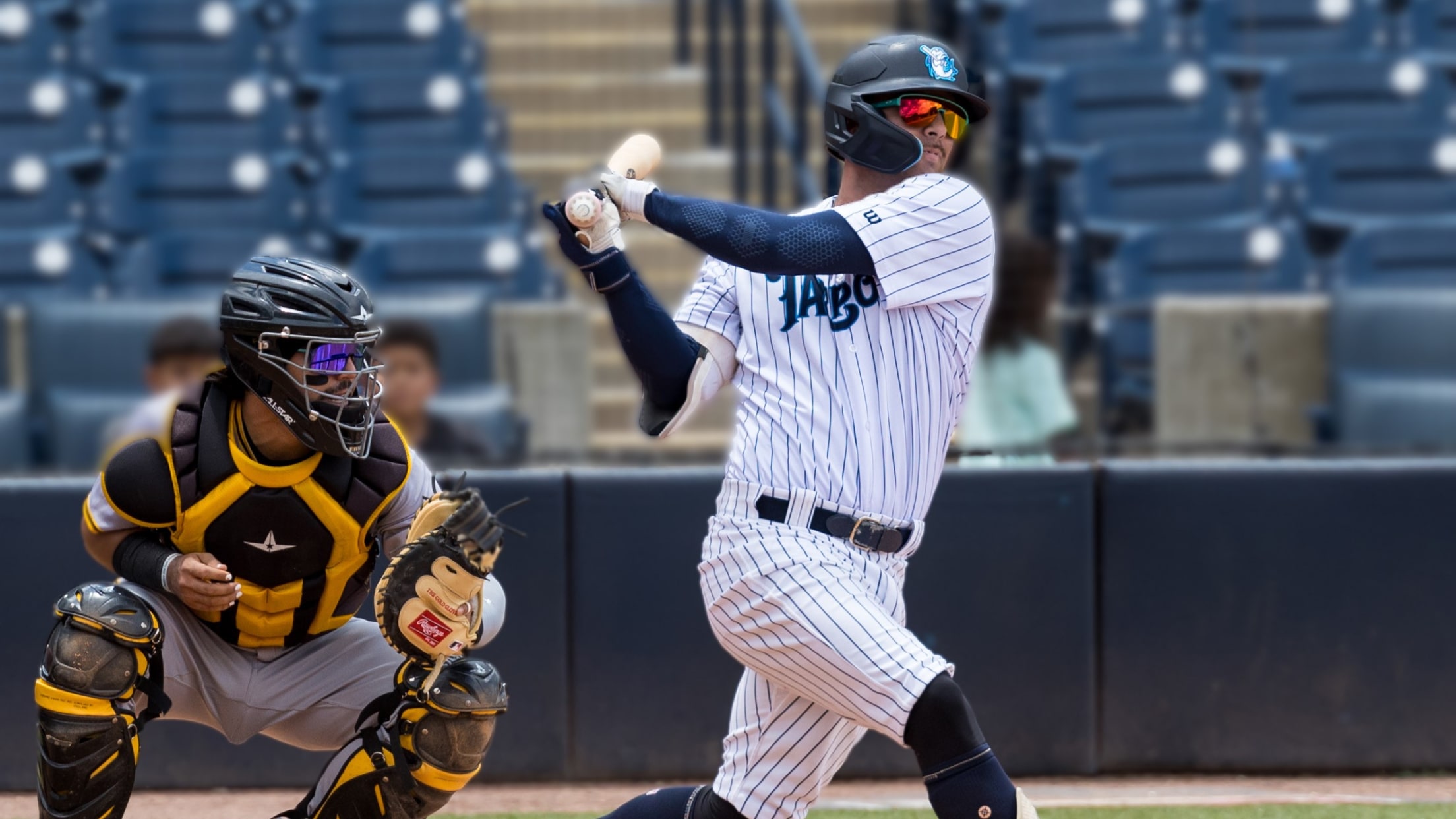 Tayler Aguilar lead off the third inning with a home run on Sunday afternoon at GMS Field. (Maggie Christensen)
TAMPA, Fla. - The Tampa Tarpons (21-30) dropped the series finale to the Bradenton Marauders (26-24) Sunday afternoon at George M. Steinbrenner Field, 6-2. Bradenton scored in three of the first four innings and Tampa was never able to catch up. Rodolfo Nolasco led the Marauder offense with three hits
TAMPA, Fla. - The Tampa Tarpons (21-30) dropped the series finale to the Bradenton Marauders (26-24) Sunday afternoon at George M. Steinbrenner Field, 6-2. Bradenton scored in three of the first four innings and Tampa was never able to catch up. Rodolfo Nolasco led the Marauder offense with three hits and an RBI.
RHP Baron Stuart (3.2IP, 7H, 2R, ER, BB, 5K, HR) was on the hill Sunday afternoon and struggled to keep the Marauders off the base path. He only allowed one earned run but allowed seven hits and a walk in his 3.2 innings of work.
Jack Brannigan brought the power early. He launched a first-inning home run over the wall in left. The solo shot left Brannigan's bat at 105 MPH to give the Marauders the early advantage.
Deivis Nadal opened the second with a double down the right-field line. A passed ball advanced him to third, and he came around to score when Jesus Castillo reached on a fielding error.
The Tarpons put a run on the board in the third as LF Tayler Aguilar led off the third with a solo shot to right field. The homer was Aguilar's third big fly of the year and brought Tampa within one.
After a two-out pitching change in the fourth, Bradenton struck gold. Termarr Johnson hit a double to the wall, which was followed up by an RBI single to center field from Nolasco. The inning continued with a two-run blast from Shalin Polanco to grow Bradenton's lead to four.
Tampa chipped into the lead in the fifth. RF Nelson Medina got it started by doubling off the left field wall, and 3B Jesus Rodriguez dumped a single into left-center to cut the deficit to three.
The Marauders added an insurance run in the seventh. Brannigan reached base for the third time with a walk, stole second base, and advanced to third base on a balk. Nolasco walked, and RHP Shane Gray came in with one out. It looked like he was going to get out of the inning unscathed, but Tampa was unable to execute a double play on an infield pop-out, which allowed another run to cross.
The Tarpons will head to Lakeland to take on the Flying Tigers next week for a six-game series. First pitch is scheduled for 6:30 p.m.