Season-high Cheney Stadium crowd (7,137) witness near miracle
Rainiers rally from down 12-2, lose only after scoring 4 runs in 9th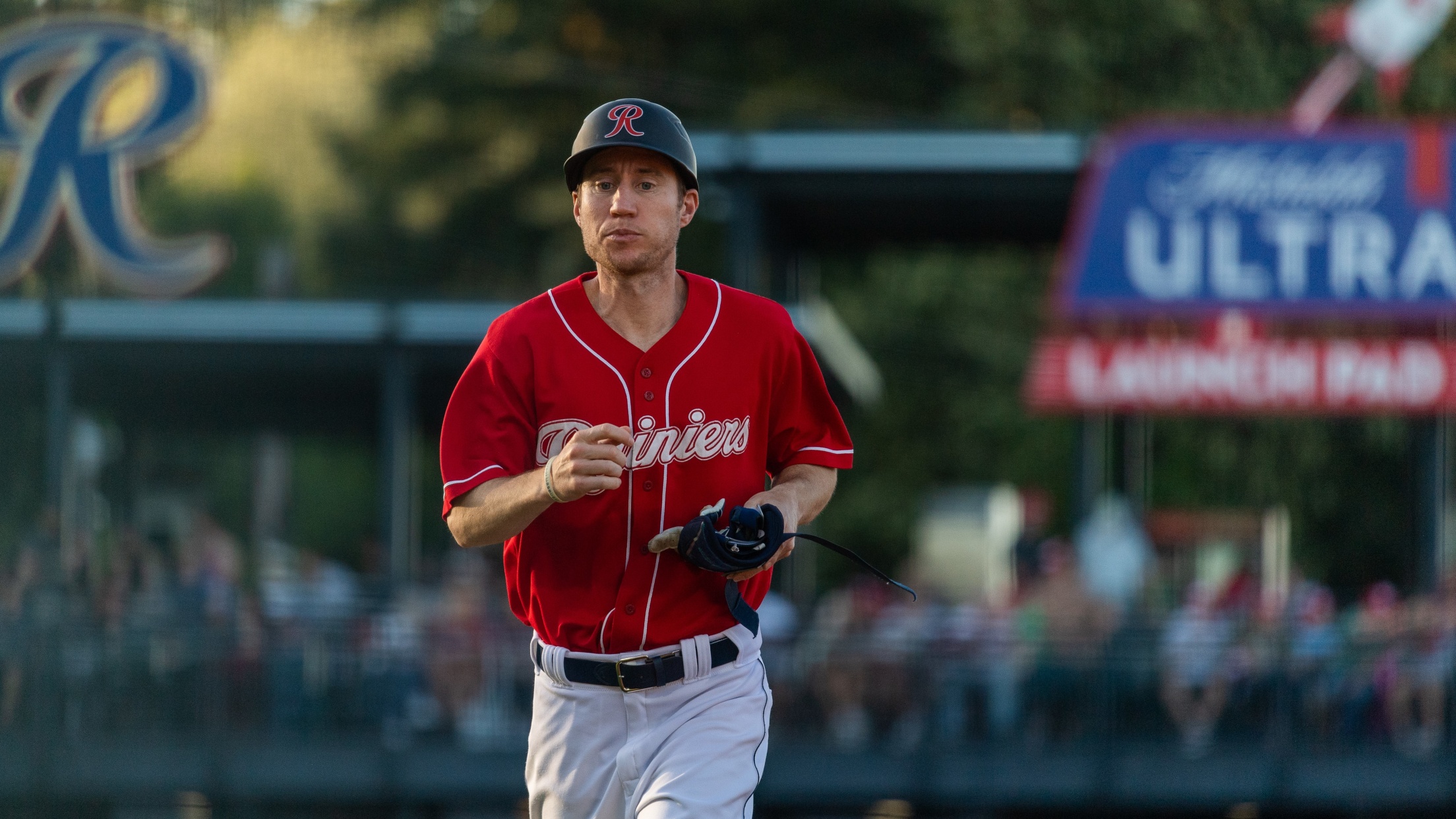 Tacoma, WA (5/26/23) – The Tacoma Rainiers (23-26) nearly came all the way back from a mid-game 12-2 deficit on Friday night in front of a season-high 7,137 fans at Cheney Stadium, but ultimately fell a run short, 14-13, to the Las Vegas Aviators (23-26). The Rainiers were defeated on
Tacoma, WA (5/26/23) – The Tacoma Rainiers (23-26) nearly came all the way back from a mid-game 12-2 deficit on Friday night in front of a season-high 7,137 fans at Cheney Stadium, but ultimately fell a run short, 14-13, to the Las Vegas Aviators (23-26). The Rainiers were defeated on Friday at home for the first time this season (4-1).
Zach DeLoach wasted no time extending his 2023 club-long hit streak to 13 games, with a first inning single. 13 matches Tacoma's longest hit streak from last season (Jarred Kelenic).
The Aviators lifted back-to-back solo homers in the first inning, from Jordan Diaz and Oakland A's top catching prospect Tyler Soderstrom; Soderstrom would add a second homer (2-R) in the fourth and has 10 this season. Dermis Garcia (solo, 2nd inning) also homered for the visitors; Cody Thomas, who leads all of North American professional baseball with 54 RBI, cleared the bases with a three-run triple into the right field corner later in the second. Thomas had four RBI for the game in the seventh, adding a run-scoring double. Every Las Vegas batter recorded a hit, five had two hits.
Amidst the comeback, the Rainiers ended up out-hitting the Aviators 17-14, and also had five players with multiple hits- Jake Scheiner, Colin Moran and Kean Wong, along with Jack Larsen and the rehabbing Dylan Moore (RBI double) who had three knocks apiece. Mike Ford crushed his 12th home run off the scoreboard in right-center in the fifth inning (415 feet), with two runners on. Ford has homered in consecutive games, and is right behind Las Vegas's Thomas with 52 RBI. Moore joined Ford with three RBI to lead Tacoma; Larsen scored three runs.
Rainiers relievers allowed for Tacoma to almost pull off the stunner; lefty Eric Stout (2.1 IP, 4 K), and right-handers Ryder Ryan (1.1 IP, 2 K) and Taylor Williams (1.0 IP) each worked scoreless outings, setting the table for a delirious bottom of the ninth.
The Rainiers scored four times before making an out to trim Las Vegas's lead to 14-13; after the bases were loaded with two walks and a hit batter, Cesar Hernandez, Wong and Moore (2 RBI) followed with three straight singles. Aviators RHP Rico Garcia clamped down from there with a strikeout, fly out and groundout, stranding two runners to secure a most unusual save (3 H, 1 ER).
The weeklong series (2-2) will continue on Saturday at Cheney Stadium, with a 6:05 PT first pitch. RHP Jose Rodriguez is scheduled to start for Tacoma, against Las Vegas lefty Kyle Muller, who was recently optioned by Oakland. It'll be Muller's first Triple-A start this season.
Rainiers broadcaster Mike Curto will have full coverage on TacomaRainiers.com. All 2023 Rainiers games, home and away, can also be heard for free on the MiLB First Pitch app. HD video broadcasts of every home game can be viewed with a MiLB.TV subscription.
About the Tacoma Rainiers
The Tacoma Rainiers are the Triple-A affiliate of the Seattle Mariners. The Rainiers are a member of the Pacific Coast League and have been a Mariners affiliate since establishing the Rainiers moniker in 1995.
The most up-to-date news and notes about the Tacoma Rainiers and Cheney Stadium can be found by following the Rainiers on Twitter (@RainiersLand), Instagram (@tacomarainiers) and liking the team on Facebook.