Reno rallies in back and forth affair
Zach DeLoach (2 H, 2 BB, 2 R) extends on base streak to 24 games in defeat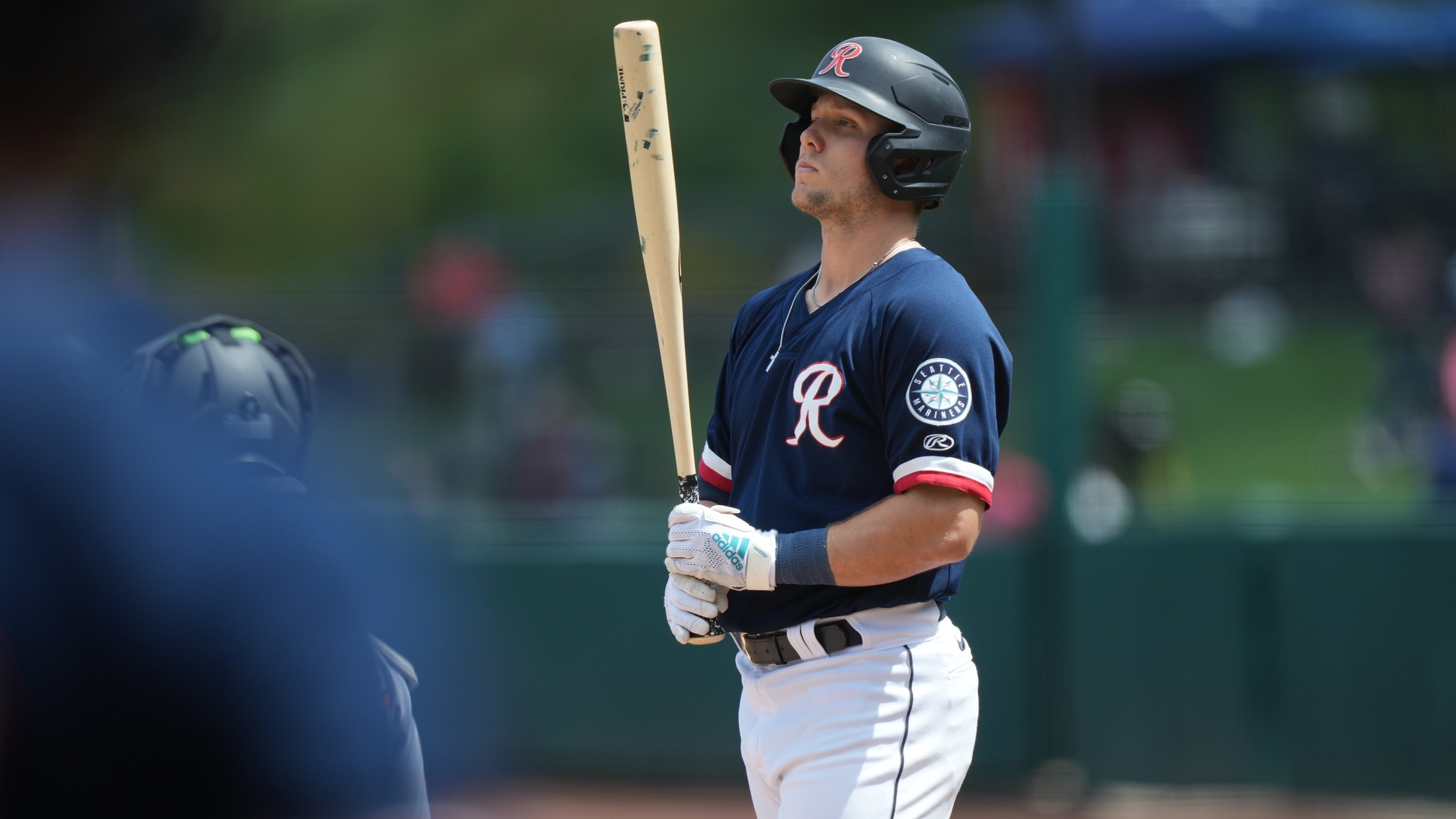 Reno, NV (6/8/23) – The Tacoma Rainiers (29-31) missed again in their fourth opportunity since May 25 to climb back to .500, and dropped to 0-9 on Thursday this season with an 8-6 setback to the Reno Aces (34-26). The Rainiers slipped to 1-2 on this road trip, and are
Reno, NV (6/8/23) – The Tacoma Rainiers (29-31) missed again in their fourth opportunity since May 25 to climb back to .500, and dropped to 0-9 on Thursday this season with an 8-6 setback to the Reno Aces (34-26). The Rainiers slipped to 1-2 on this road trip, and are 7-8 against their division rival.
The Aces struck first with two in the third inning. Phillip Evans singled to left, scoring both Ali Sanchez (single) and Jake Hager (walk). Tacoma tied it in the visiting fourth however, when Cooper Hummel tripled with two on, all the way to the wall in centerfield. Jake Scheiner (single) and Zach DeLoach (walk) each scored without a play; Scheiner has hit safely in 11 straight games, and has reached base in 17 in a row. DeLoach has reached base in 24 consecutive games. Scheiner's hitting streak is only the second to reach double-digits for the Rainiers this year, joining DeLoach (14), who has a hit in 21 of his last 23 outings. Hummel has reached base in 20 straight games.
Reno went back ahead 3-2 in the fifth. Dominic Fletcher singled, eventually scoring on a Tristin English sac fly. The clubs then traded big home runs in the sixth. Adam Engel hit his first with Tacoma, a three run shot down the line in left with DeLoach (single) and Hummel (HBP) on base. The 419-foot blast was the second-furthest traveling ball of the night, behind only Hummel's triple to center. The game was tied again 5-5 when Sanchez hit a two-run homer; Reno re-took the lead a third time a after a Jorge Barrosa triple in the sixth, Fletcher drove him in with a single.
Aces lefty Blake Walston allowed only two earned runs over five complete innings and 87 pitches (3 H, 4 BB, 5 K). The Rainiers used four right-handers in a bullpen game.
It was 7-5 Aces in the seventh after Evans led off with a base hit, moving to third on an English single and later scoring on a P.J. Higgins sac fly. Tacoma got a run back in the eighth on a Mason McCoy RBI single, plating Engel (single, SB). McCoy joined DeLoach and Engel with two knocks apiece, and McCoy has now hit safely in 11 of his last 13 games, reaching base in 12.
Reno would play keep away with another insurance run in the home eighth however, when Sanchez (3 hits) and Hager stroked consecutive doubles. The new 8-6 score would stand up as the final but not without some tense moments in the ninth; the Rainiers loaded the bases with one out but left all runners stranded.
The weeklong series will continue with game four on Friday, a 6:35 PT first pitch at Greater Nevada Field. RHP Marcus Walden (Tacoma) vs. RHP Slade Cecconi (Reno) is the scheduled starting pitching matchup.
Rainiers broadcaster Mike Curto will have full coverage on TacomaRainiers.com. All 2023 Rainiers games, home and away, can also be heard for free on the MiLB First Pitch app. HD video broadcasts of every home game can be viewed with a MiLB.TV subscription.
About the Tacoma Rainiers
The Tacoma Rainiers are the Triple-A affiliate of the Seattle Mariners. The Rainiers are a member of the Pacific Coast League and have been a Mariners affiliate since establishing the Rainiers moniker in 1995.
The most up-to-date news and notes about the Tacoma Rainiers and Cheney Stadium can be found by following the Rainiers on Twitter (@RainiersLand), Instagram (@tacomarainiers) and liking the team on Facebook.