Celebrate the holidays with Santa and the Cardinals at this year's FREE Cardinals Christmas Event, Saturday, Dec. 10!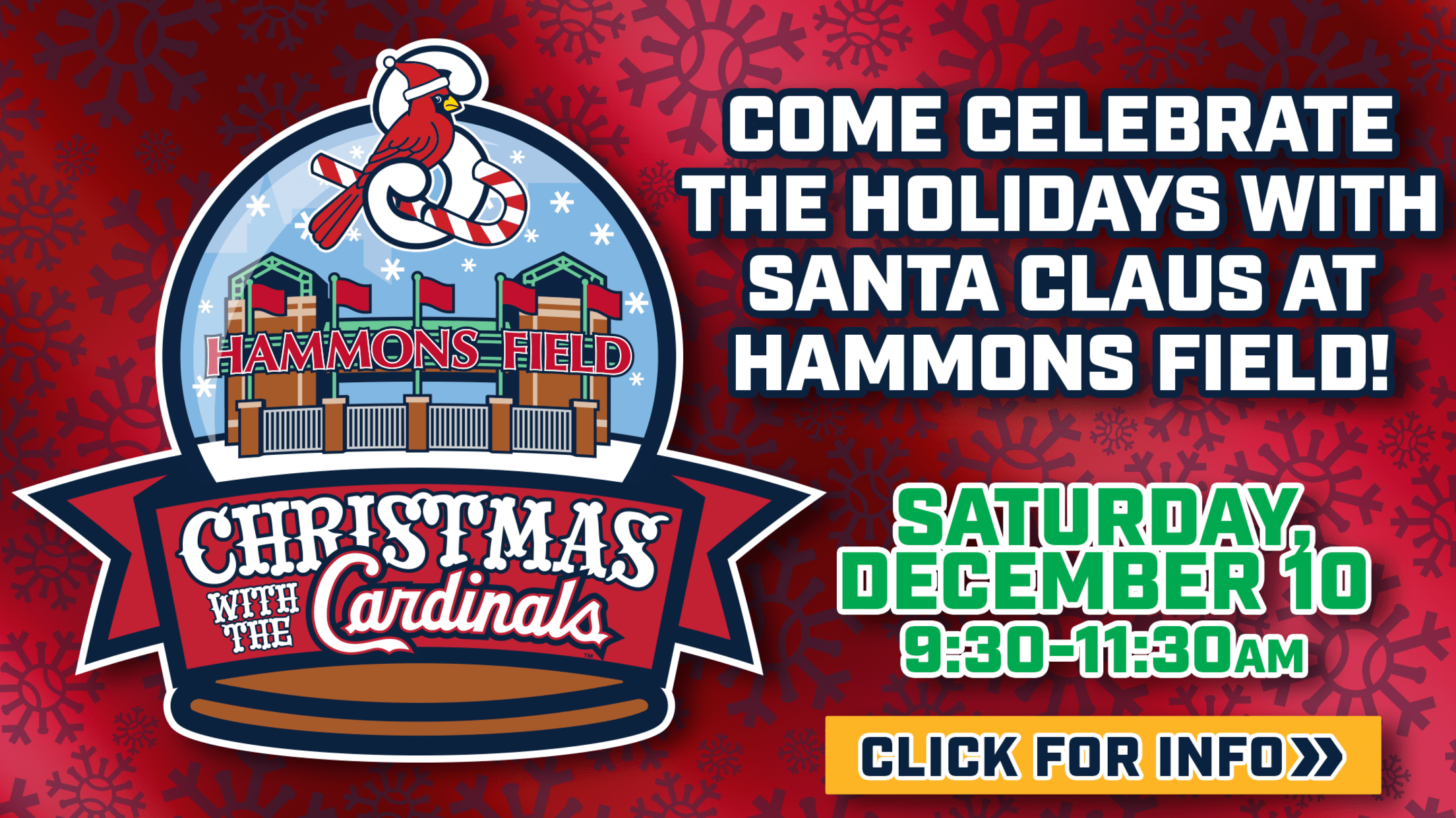 Cardinals unveil brand-new Marvel-inspired logo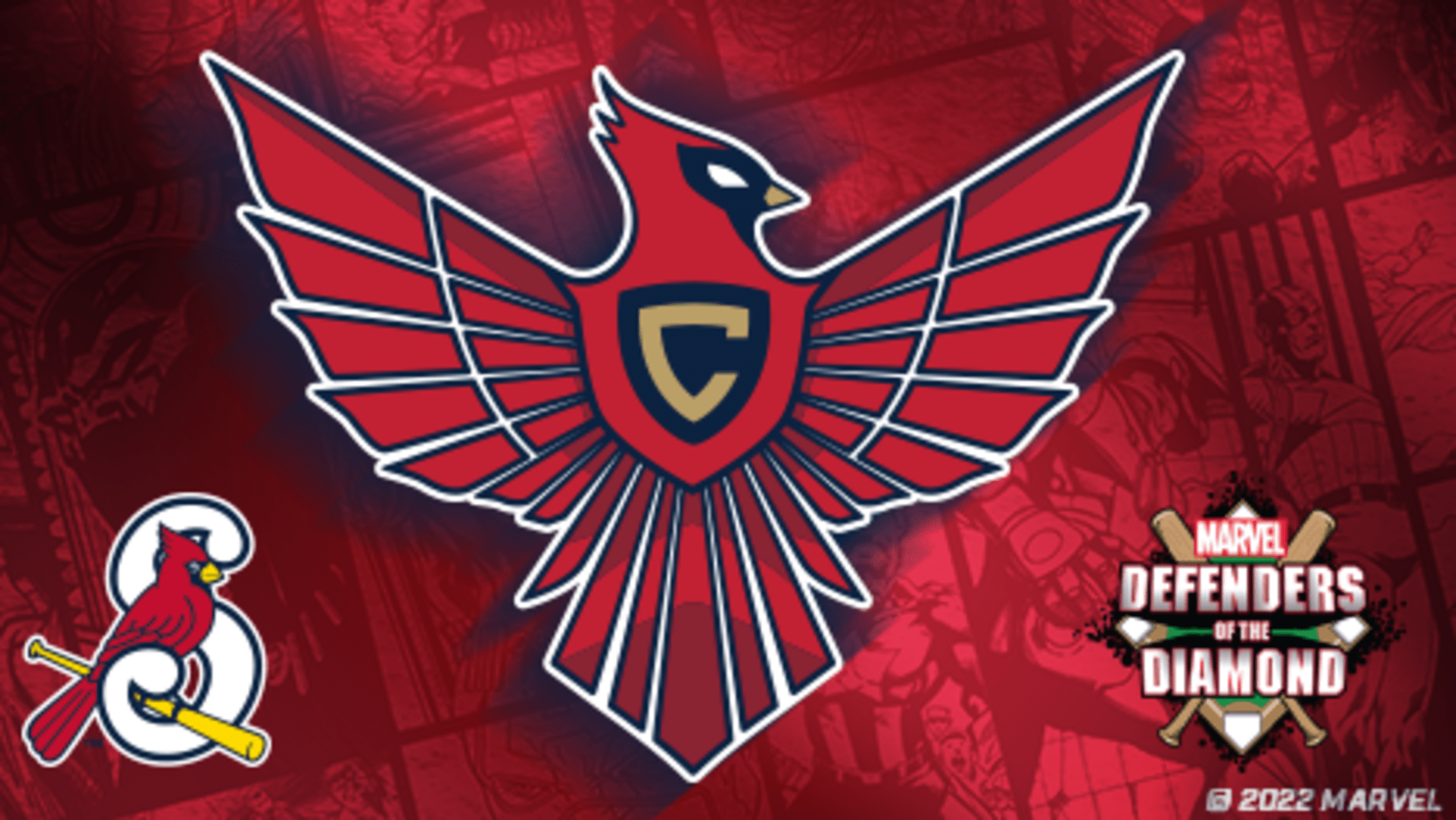 Springfield, MO -- Calling all Marvel AND Cardinals fans! The moment we've all been waiting for is here! The Springfield Cardinals are excited to unveil their brand-new Marvel-inspired team logo as part of Marvel's "Defenders of the Diamond" program for the 2023 season. A valiant and heroic Redbird Emblem, the
Moises Gomez named Texas League MVP, Jordan Walker named Top MLB Prospect, Both named All-Stars
Springfield, MO -- Minor League Baseball announced on Tuesday that Springfield Cardinals OF Moises Gomez has been named the 2022 Texas League Most Valuable Player, becoming the fourth player in team history to capture the league's MVP/Player of the Year award. 3B/OF Jordan Walker was also named the Texas League's
Springfield Cardinals release their 2023 schedule!
Springfield, MO -- The Springfield Cardinals are excited to unveil their 2023 Schedule and Game Times, so mark your calendars and get ready for another fun-filled season of Springfield Cardinals Baseball! The Cardinals open the 2023 season at home with a three-game series against the Wichita Wind Surge (Minnesota Twins)
Tickets on sale now! Harry Potter is coming to the BIG screen at Hammons Field on Friday, Nov. 11!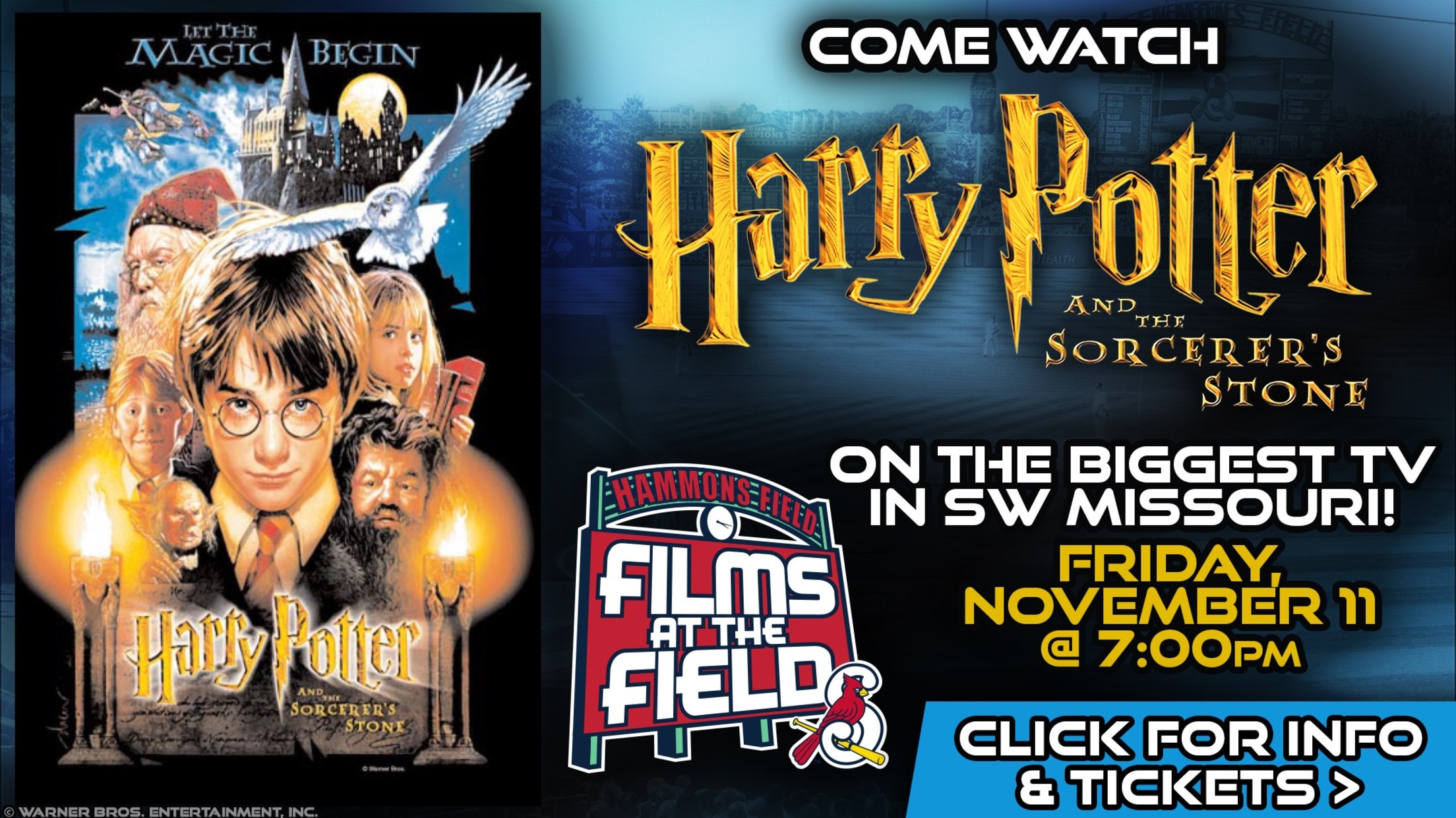 Harry Potter and the Sorcerer's Stone kicks off Films at the Field 2022! Click here to purchase your tickets to watch Harry Potter & the Sorcerer's Stone at Hammons Field on November 11! All witches, wizards, and muggles alike are invited to spend a magical Friday night with the Springfield
Track-or-Treat, presented by Mediacom Xtream, is back on Friday, Oct. 28! Registration open now!
All ghosts, ghouls, and spooky costume friends are welcome to join us for a free night of trick-or-treating around award-winning Hammons Field during Track-or-Treat, presented by Mediacom Xtream, on Friday, October 28! In order to participate in a free night of spooky fun, families book tickets for all participating kids
Cardinals close season with 7-2 win and series victory
Tulsa, OK - The Springfield Cardinals (37-32, 68-70) won the season finale, 7-2, against the Tulsa Drillers (29-40, 69-67) on Sunday night at ONEOK Field, closing the 2022 Regular Season with a series victory in Tulsa, 4-games-to-2. *Decisions: *W - LHP Domingo Robles (5-5) L - LHP John Rooney (4-7)
Drillers snap skid with 7-3 win against Cards
Tulsa, OK - The Tulsa Drillers (29-39, 69-66) snapped the Springfield Cardinals (36-32, 67-70) three-game winning streak with a 7-3 victory on Saturday night at ONEOK Field. *Decisions: *W - LHP Alec Gamboa (11-4) L - RHP Edgar Escobar (7-12) *Notables: *DH Nick Dunn went 2x4 with an RBI double
Cardinals outlast Drillers, 7-5, in 10 innings
Tulsa, OK - The Springfield Cardinals (36-31, 67-69) took their third straight win against the Tulsa Drillers (28-39, 68-66) with a 7-5 victory in 10 innings on Friday night at ONEOK Field. *Decisions: *W - RHP Connor Lunn (4-7) L - RHP Guillermo Zuniga (4-4) S - RHP Dalton Roach
Graceffo nearly perfect; Cards blank Drillers, 8-0
Tulsa, OK - RHP Gordon Graceffo retired his first 17 batters in a row, carrying the perfect game bid into the 6th inning and guiding the Springfield Cardinals (35-31, 66-69) to the 8-0 shutout win against the Tulsa Drillers (28-38, 68-65) on Thursday night at ONEOK Field. Decisions: W -
Rodriguez and Cards slam Drillers, 12-6
Tulsa, OK - The Springfield Cardinals (34-31, 65-69) hit a grand slam for the second straight day, this time from DH Julio Rodriguez, helping power the Cards to the 12-6 win against the Tulsa Drillers (28-37, 68-64) on Wednesday afternoon at ONEOK Field. Decisions: W - RHP Logan Gragg (1-1)
Redmond hits 4th slam of season; Drillers take opener, 9-7
Tulsa, OK - DH Chandler Redmond powered his fourth grand slam of the season, more than three other teams have in the Texas League this year, but the Tulsa Drillers (28-36, 68-63) out-slugged the Springfield Cardinals (33-31, 64-69), 9-7, on Tuesday night at ONEOK Field. *Decisions: *W - RHP Gus
Cardinals win 3rd straight in front of largest crowd of the year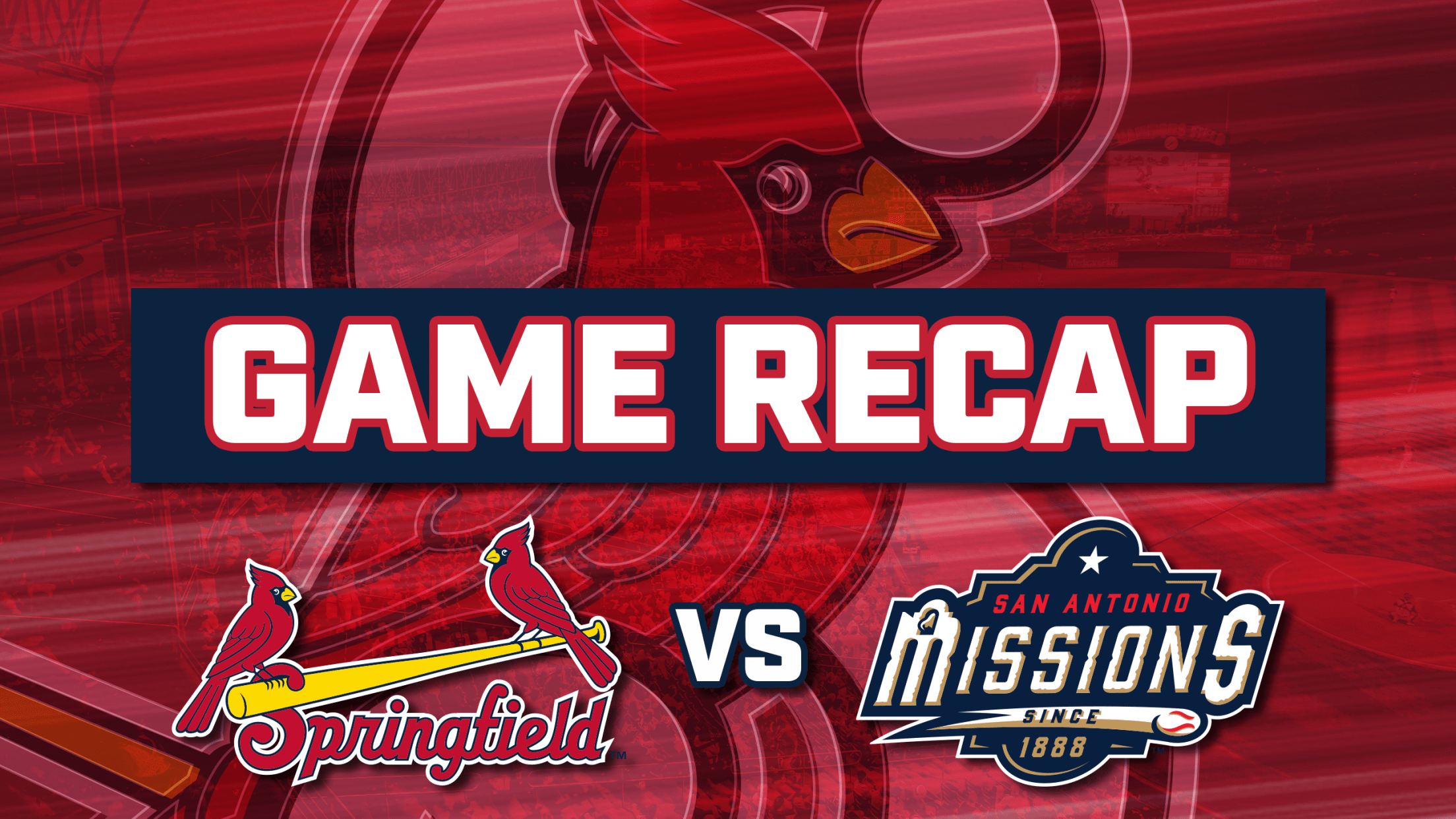 Springfield, MO – The Cardinals (32-29, 63-67) won their third in a row in front of 6,783 fans, the largest crowd of the season, taking down San Antonio (28-34, 66-63) Saturday night 8-6 at Hammons Field. Decisions: W: RHP Kyle Leahy (10-7) L: LHP Jackson Wolf (0-1) Notables: -RHP Kyle
2022 Know Before You Go Updates
We are excited to welcome our Fans back to Hammons Field! Here are a few quick items to make sure you are prepared, with full details following the bullet points: - Clear Bag Policy to be enforced - Cashless Inside Stadium - Tickets on Sale Now, with easy to access
Graceffo hot on the mound, Cards win 6-5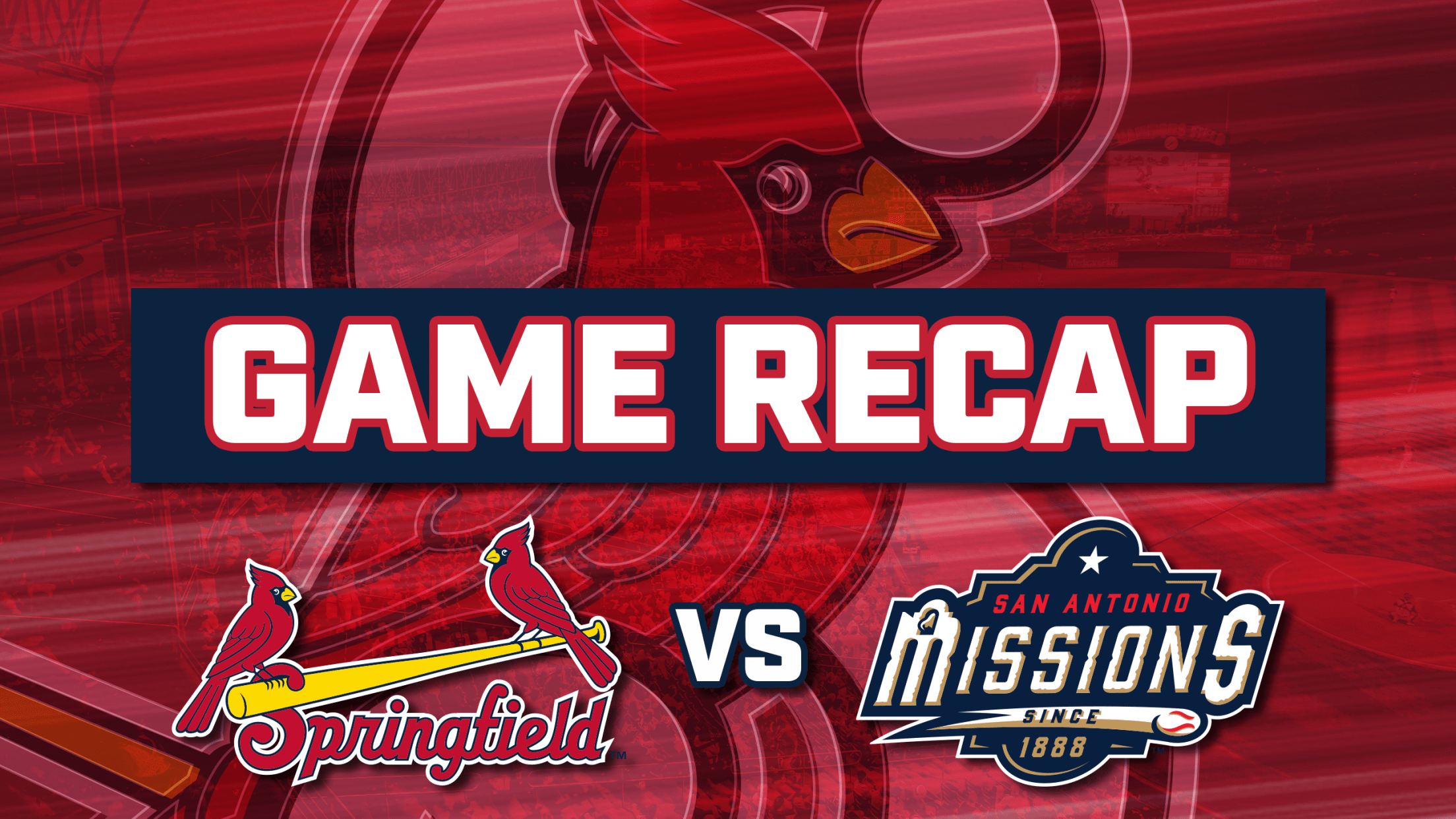 Springfield, MO – Another game ends in the W column for the Cardinals (32-29, 63-67) as they took down the Missions (28-33, 66-62) at Hammons Field Friday Night 6-5 in front of over 5,400 fans. Decisions: W: RHP Gordon Graceffo (6-4) L: RHP Thomas Eshelman (3-5) S: RHP Andre Granillo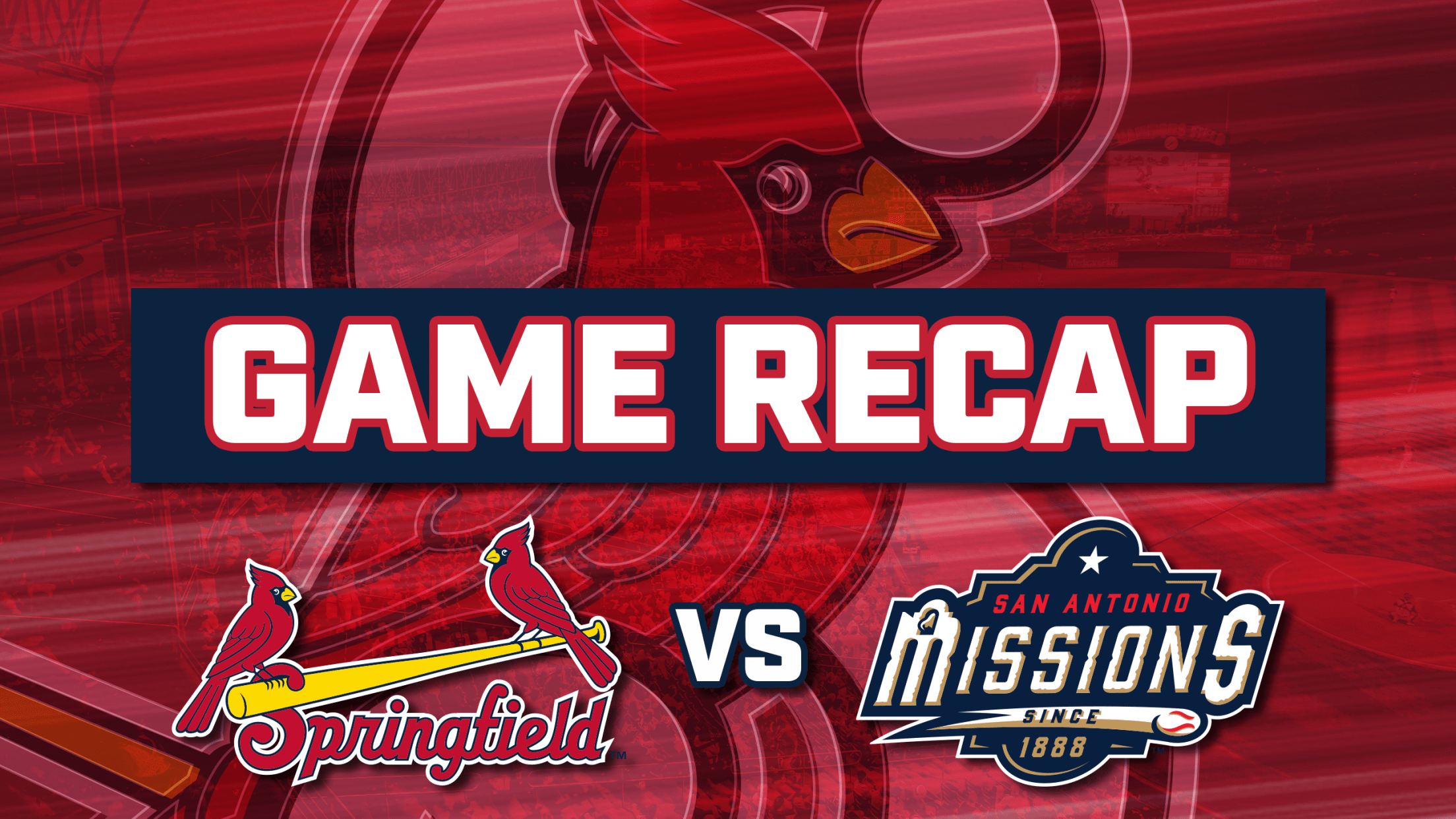 Springfield, MO – The Cardinals (31-29, 62-67) bounce back from a 3-game skid to down the Missions (28-31, 66-60) Thursday night 6-3 at Hammons Field, thanks to a two-run home run by Aaron Antonini to give Springfield some much-needed insurance runs. Decisions: W: RHP Dalton Roach (6-8) L: RHP Seth
Missions shut out Cards 7-0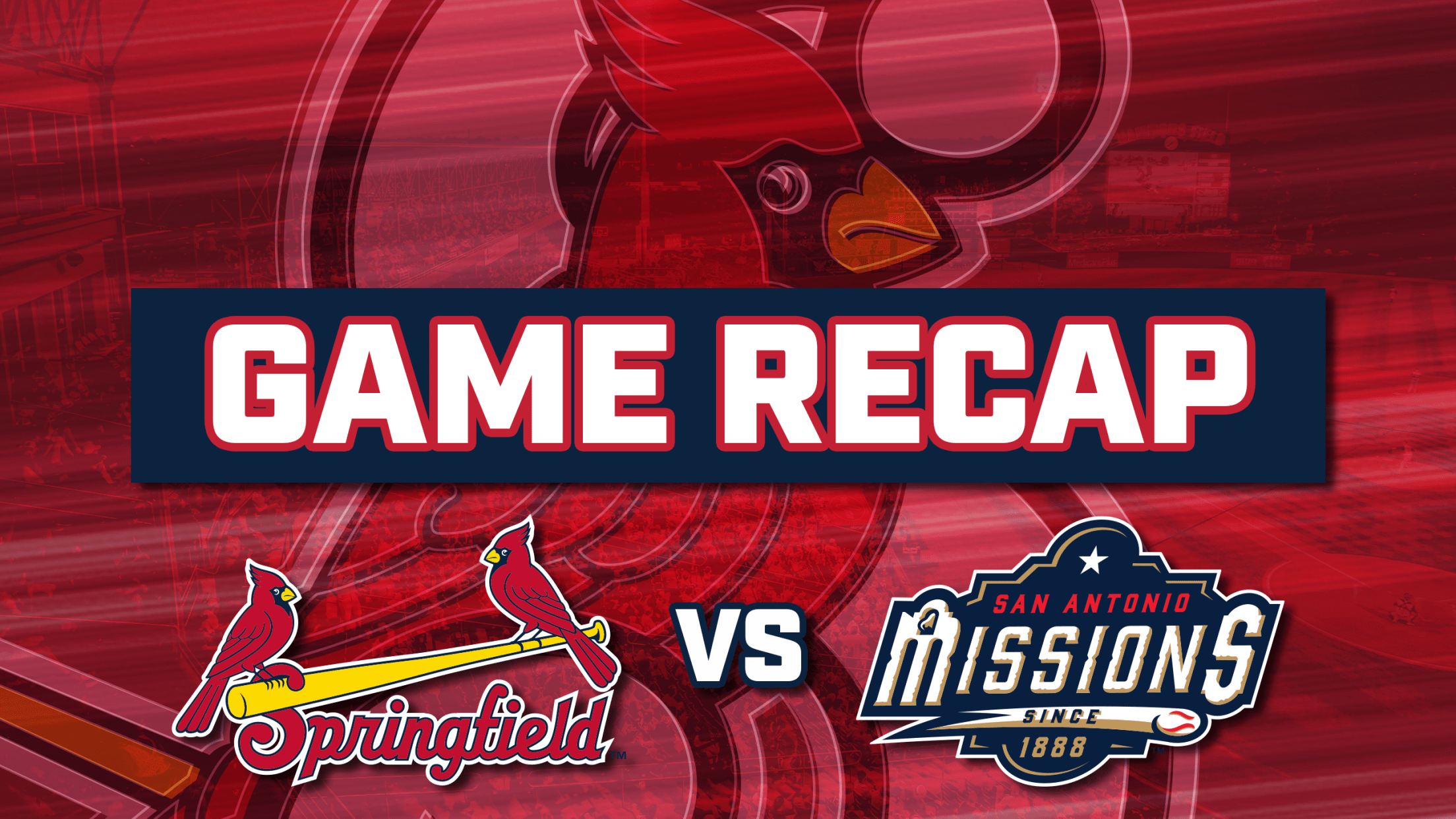 Springfield, MO – The Springfield Cardinals (30-29, 61-67) avoided falling victim to a no-hitter, but were shut out by the San Antonio Missions (28-31, 66-60) Wednesday night 7-0 at Hammons Field. Decisions: W: RHP Henry Henry (4-0) L: RHP Michael McGreevy (6-4) Notables: -LF Justin Toerner broke up the Missions'
Cardinals Drop Series Opener to Missions 8-4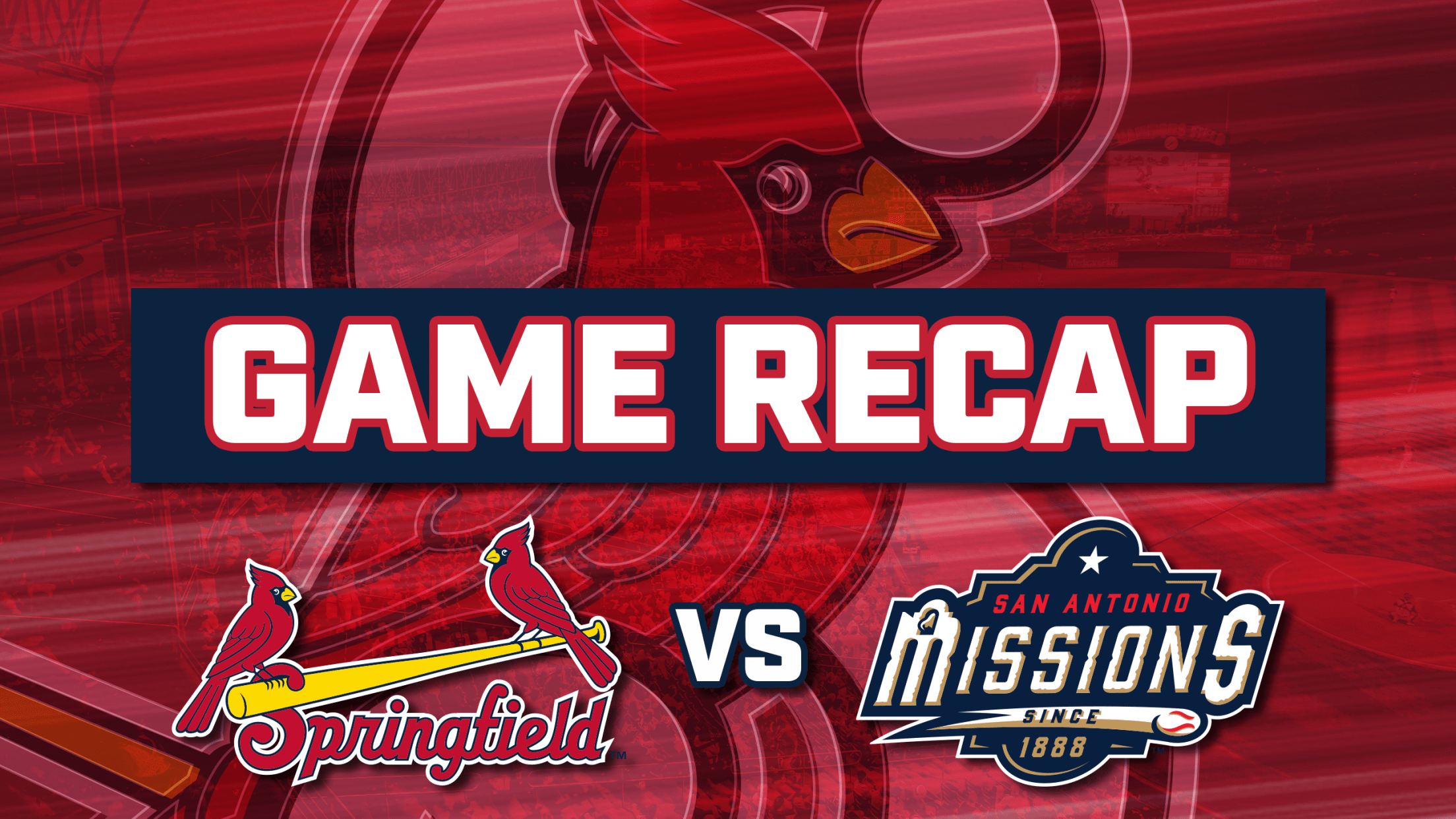 Springfield, MO – The Cardinals (30-28, 61-66) drop the series opener against the San Antonio Missions (27-31, 65-60) Tuesday night 8-4 at Hammons Field. Both teams had 11 hits with 10 runners left on base, but the Missions found a way to capitalize. Decisions: W: RHP Grant Gavin (2-0) L:
Cardinals walk off Surge in extras, split series in playoff race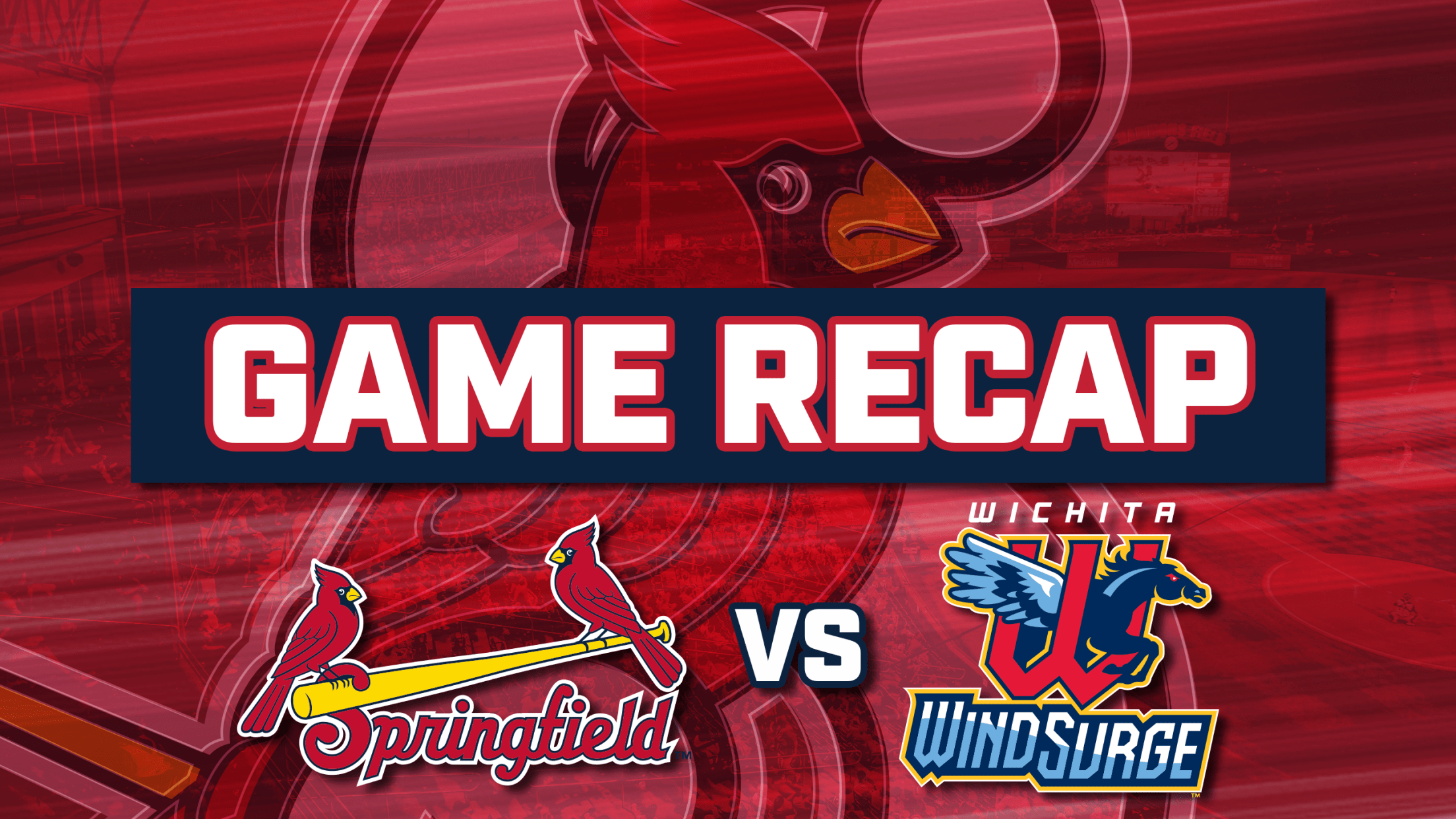 Springfield, MO – Julio Rodriguez did what Julio Rodriguez does. A 10th inning RBI from the Cardinals catcher brought home Brady Whalen and the Cardinals (29-27, 61-65) walked off the Wind Surge (35-21, 70-54) Sunday night 4-3, splitting the series between the two teams in the late season race for
Cards bats explode over Wichita, win 8-2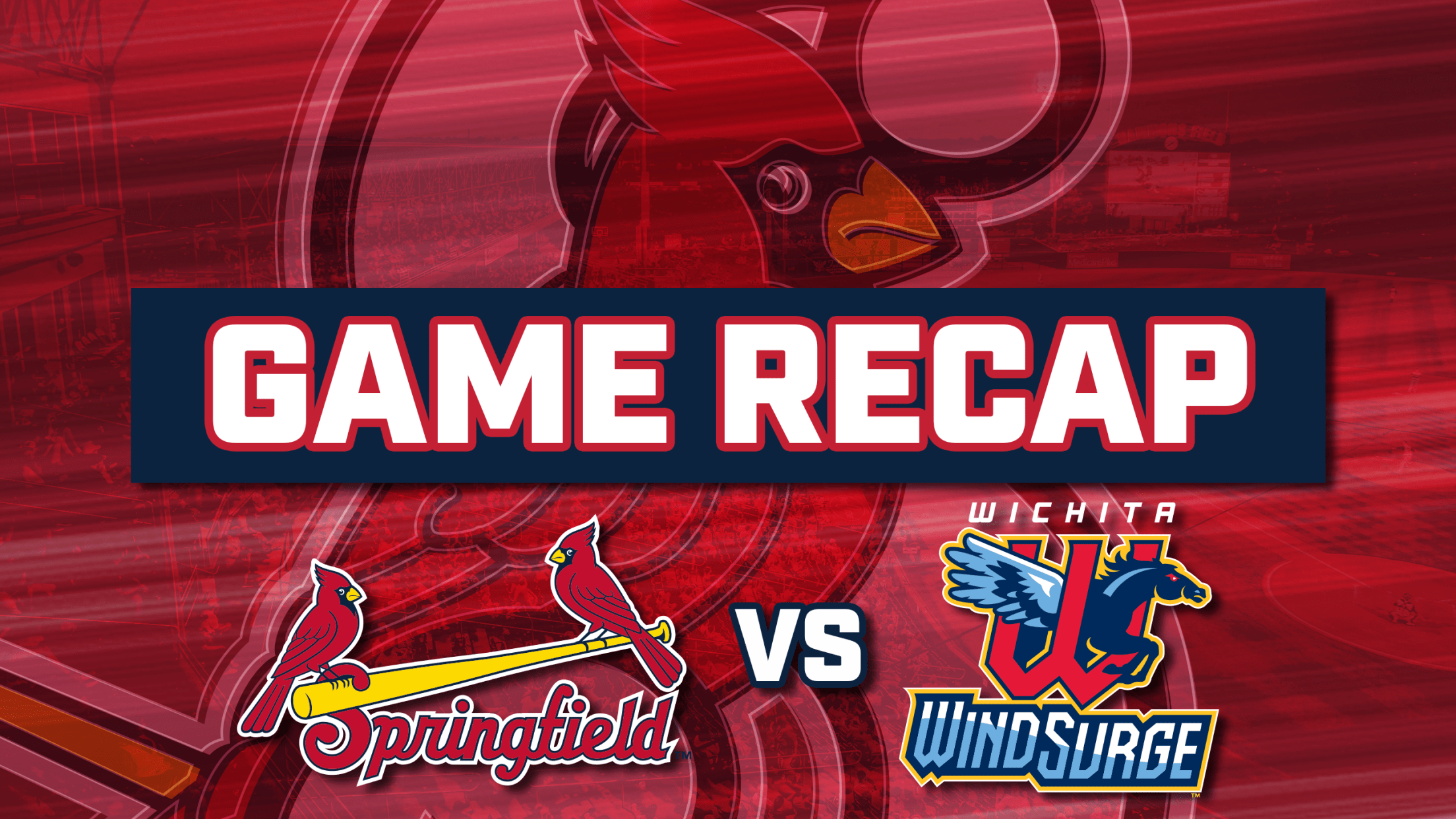 Springfield, MO – Two broken bats from the Cardinals offense is symbolic of how hot the bats were for Springfield tonight in their 8-2 victory over the Wind Surge Saturday night at Hammons Field.. Mike Antico hit a solo-HR in the bottom of the first inning and the game only
Wichita wins Friday affair, 7-2
Springfield, MO - The Wichita Wind Surge (35-20, 70-53) took game four of the series, 7-2, against the Springfield Cardinals (28-27, 59-65) at Hammons Field on Friday night. *Decisions: *W - RHP Alex Phillips (2-0) L - LHP John Beller (3-1) *Notables: *DH Nick Raposo went 3x5 with a solo
Wind Surge top Cards, 12-8, on Thursday
Springfield, MO - The Wichita Wind Surge (34-20, 69-53) topped the Springfield Cardinals (28-26, 59-64), 12-8, on Thursday night at Hammons Field. *Decisions: *W - RHP Jordan Gore (2-1) L - RHP Logan Gragg (0-1) *Notables: *DH Jordan Walker went 3x4 with a solo home run, his 18th long-ball of
Cardinals get Surge'd, fall 5-4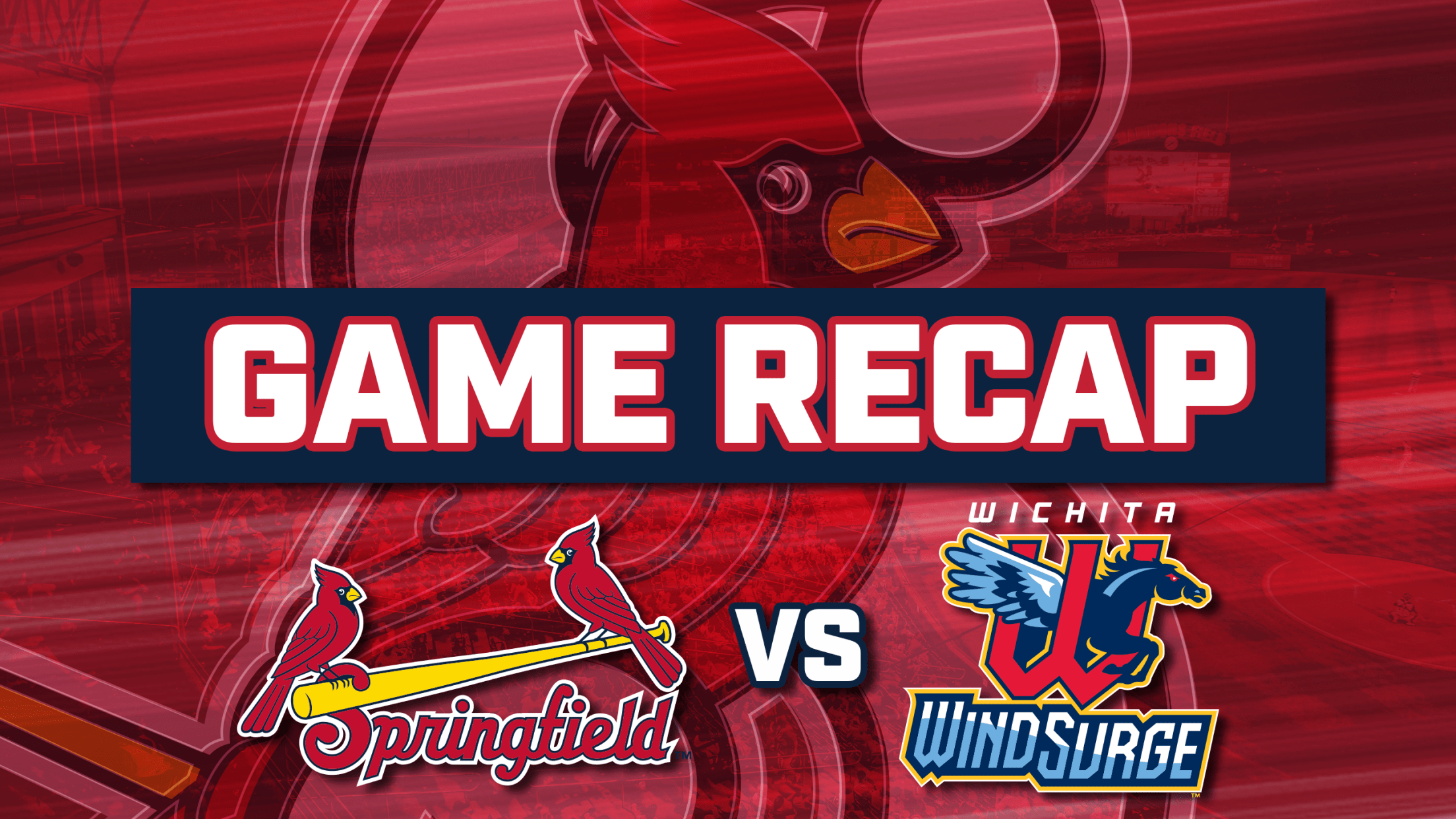 Springfield, MO – A 3-run homerun from Julio Rodirguez helped the Cardinals hold a 4-0 lead over the Wind Surge before a late comeback from Wichita (33-20, 68-53) to take Game 2 from Springfield (28-25, 59-63) Wednesday night 5-4. Decisions: W: RHP Alex Phillips (1-0) L: RHP Michael Brettell (5-3)
Cardinals explode in 7th, down Surge 7-6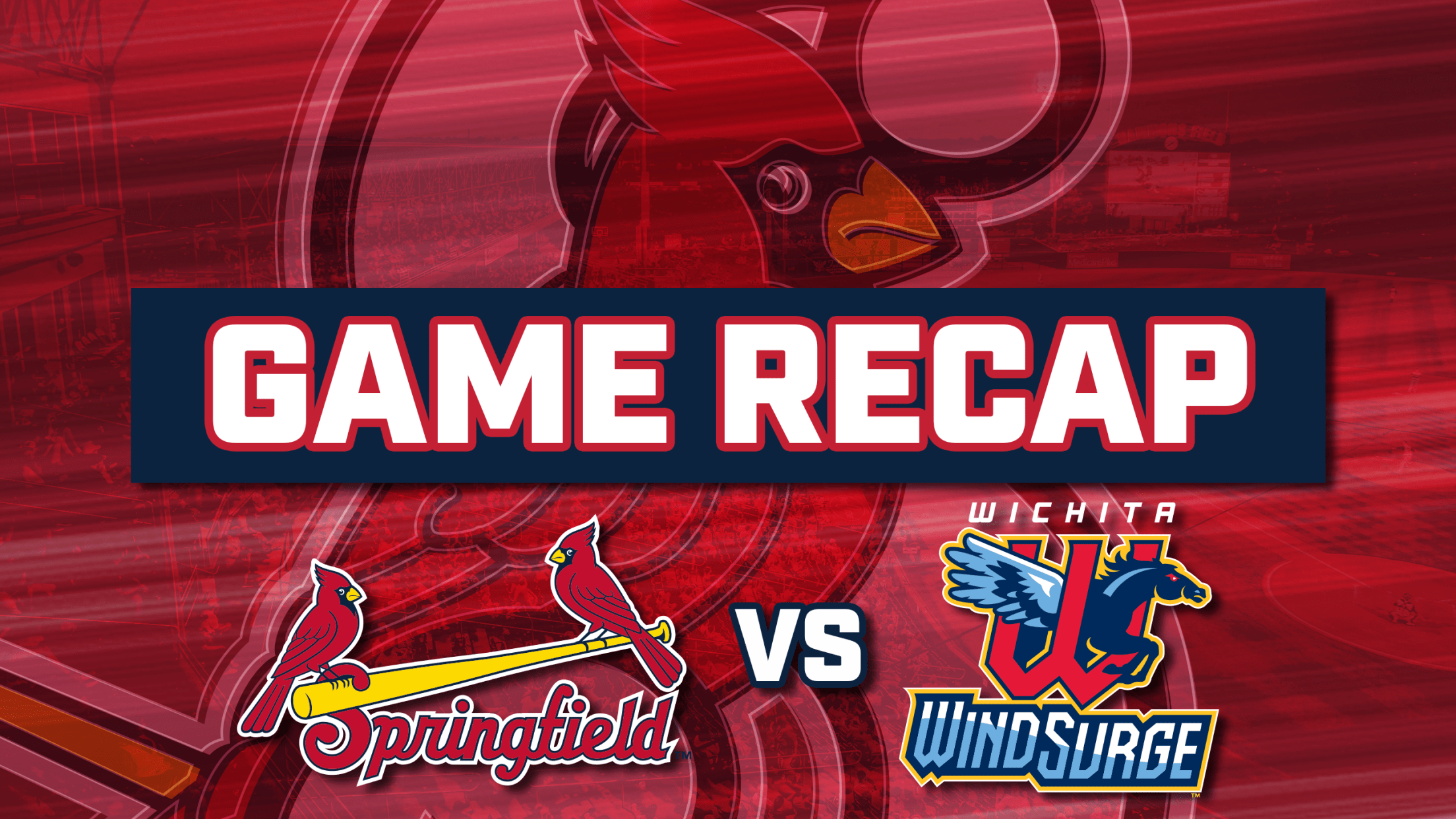 Springfield, MO – After an explosive 7th inning from Springfield's offense, the Cardinals (28-24, 59-62) took Game 1 against the Wind Surge (32-20, 67-53) Tuesday night 7-6. Decisions: W: LHP Tyler Pike (5-4) L: RHP Steven Cruz (1-3) S: RHP Dalton Roach (6) Notables: -LF Matt Koperniak went 2-for-5 with
Naturals split series with 7-2 Sunday win
Springdale, AR - The Northwest Arkansas Naturals (19-32, 50-69) split the series with a 7-2 win against the Springfield Cardinals (27-24, 58-62) on Sunday afternoon at Arvest Ballpark. *Decisions: *W - RHP Jon Bowlan (1-2) L - RHP Edgar Escobar (7-10) *Notables: *LF Matt Koperniak belted his 14th home run