Welcome to your one-stop shop for all things Cardinals Kids! The Cardinals Kids Club is completely free to join (ages 12 and under) and is the perfect way for your little Cardinals fan to build their own baseball thrills with their an interactive passport to unlock prizes, free tickets to select games, discounts on Sundays, surprise in-season Kids Club experiences, and a bunch more.
Click here or click the big banner with Louie's face on it at the top of this page to sign up for our free Kids Club. When you're done signing up, scroll down to explore our fun Cards At Home activities (for kids of all ages!), and more!
Kids Club Passports can be picked up at Guest Relations during home games after signing up online.
Cardinals Kids Club Details
Free to any child 12 and under
2 free General Admission tickets to 3 pre-selected games
$3 Sunday Discount for Kids Club Members & Family (max 8 ticket discounts per Sunday game)
Online Kids Activity Pack (download above!)
Member Game Passport (unlock bonus prizes for attending games (check them out on the sign-up page!)
Surprise In-Season Kids Club Experiences
A monthly e-mail from Louie
CARDINALS KIDS ACTIVITIES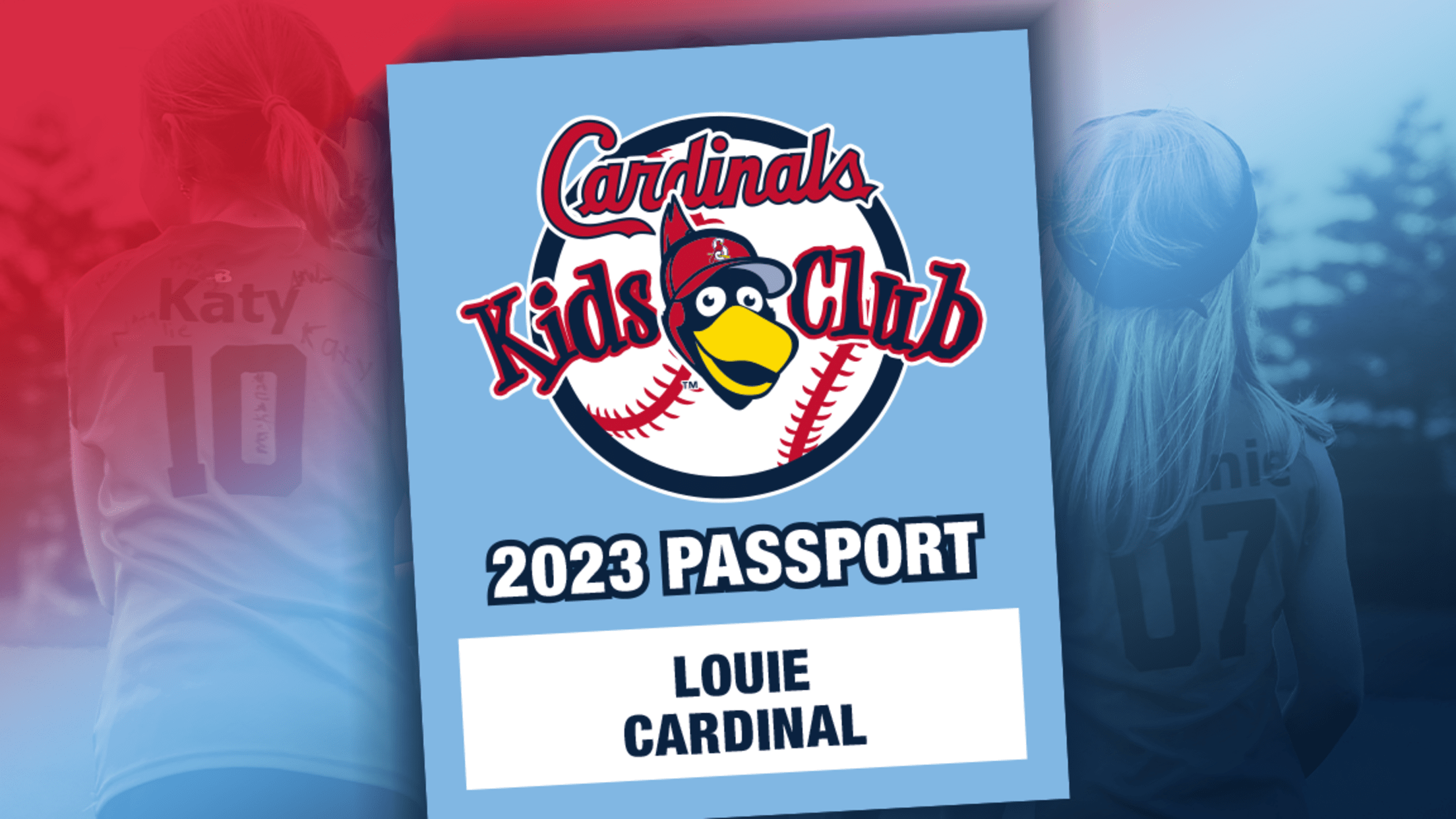 Kids Club Passport
Each Cardinals Kids Club member will receive an interactive passport to win prizes, food and more!
Kids Meals
Did you know that the Cardinals have a Kids Meal option? Check out where to find it for kids 12 and under.