Noah Davis Finishes 2022 with a Flourish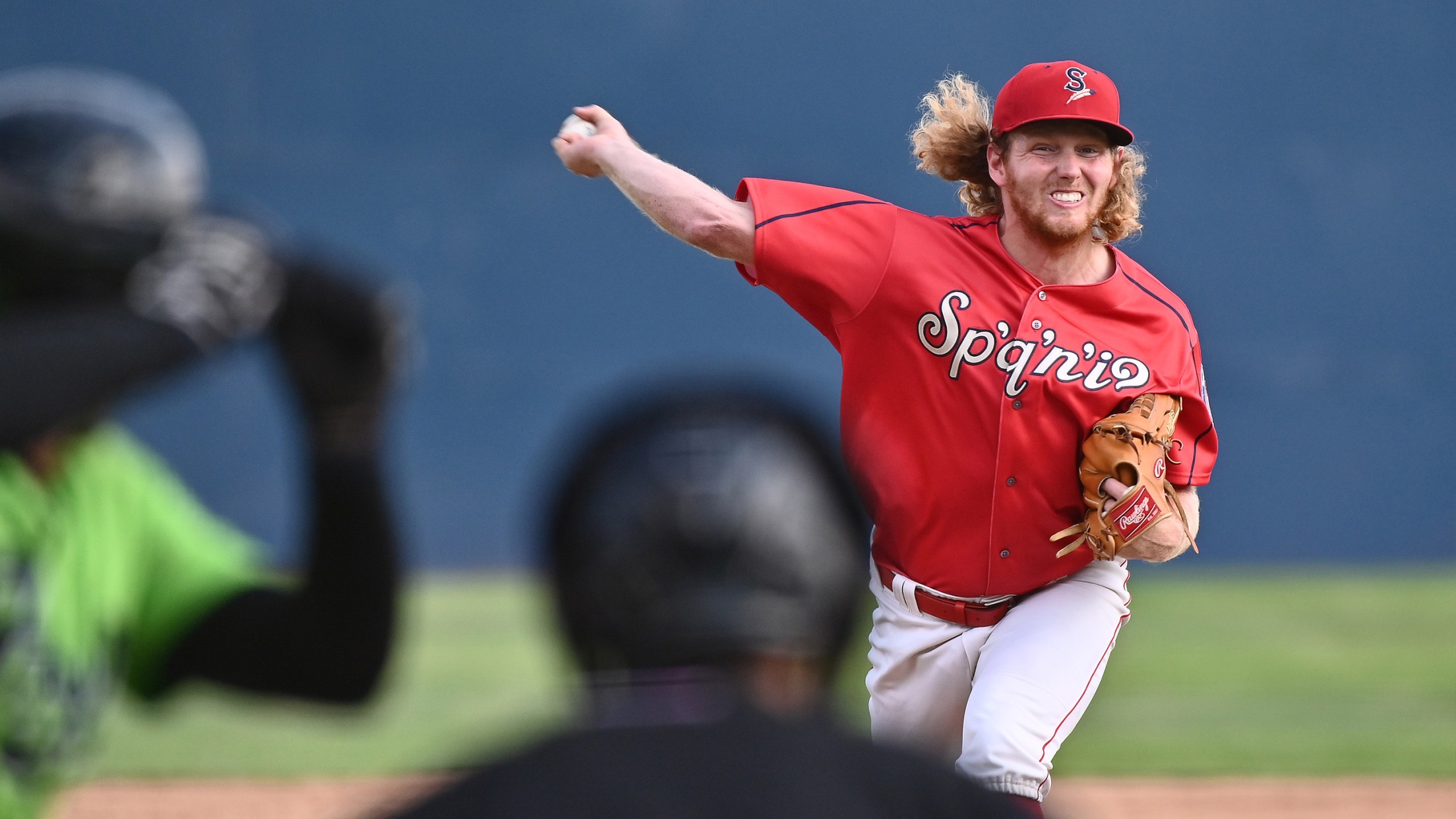 Noah Davis walked into the Colorado Rockies clubhouse at Wrigley Field with a confidence about belonging at the Major League level, but without many of his clothes, baseball gear, and other necessary items. The 25-year-old right-hander was preparing for the end of the season with Double-A Hartford and had already
Noah Davis walked into the Colorado Rockies clubhouse at Wrigley Field with a confidence about belonging at the Major League level, but without many of his clothes, baseball gear, and other necessary items.
The 25-year-old right-hander was preparing for the end of the season with Double-A Hartford and had already packed up and shipped most of his clothes and essentials back to his home in California. Then, a surprise call came that he was not heading home, but rather to Chicago to join the Rockies for his first MLB regular-season action.
"I was not expecting this at all," Davis said. "I'll be light on gear and stuff for right now, but I'll be alright.
"It was a pretty big shock, but a good shock. One of the best days of my life up to this point."
Davis has certainly earned the call-up, logging a 1.42 ERA in two September starts covering 12.2 innings as opponents hit just .182 against him. It's been part of a season-long trend where Davis has lowered his ERA each month going from 6.59 in June to 6.00 in July to 4.18 in August before September's fine numbers.
September also saw Davis post his lowest WHIP of any month during the season at 0.95, walking just four while striking out 15.
"The season, as the statline shows, has kind of been a season of adjustments," Davis said. "I've gone through a change on the grip on every single one of my pitches and tinkered with them all year. I finally settled into a rhythm that I felt comfortable with and was able to go out and start competing against other hitters.
"I found a little bit of a groove and momentum and things just took off from there."
After competing at High-A last season, Davis said that he found quite a bit of adjustments that needed to be made pitching in the Eastern League with Hartford.
"I've been told many times that league has teeth and I found out first-hand right when I got up there, so I had some struggles," Davis said. "I was actually grateful for the struggles to help me force a change and make me know I needed to try to find something different."
That difference mostly lies in the grips that Davis now employs and the confidence he has in taking the mound with them.
An 11th-round draft pick of the Cincinnati Reds in 2018, Davis (along with Case Williams) came to the Rockies in the 2021 trade deadline deal that sent Mychal Givens to the Reds. Davis said that his pitch mix has changed along with the change in franchises.
"I'm definitely throwing more fastballs than I was with the Reds," Davis said. "I think switching over to a two-seam (fastball) kind of helps that and helps me trust that I can throw my fastball in the zone and get some weak contact rather than having it hit for a line drive or extra-base hit.
"I still love the breaking balls, but I'm giving a little more love to the fastball lately."
Davis was optioned to Triple-A Albuquerque before appearing in a game but will get another opportunity to debut in Colorado's final game of the season today in Los Angeles. He was called up yesterday, filling the spot of right-hander Chad Kuhl, who was placed on the injured list with a right triceps strain.
Colorado manager Bud Black said the organization called up Davis in order to give him a feel for the behind-the-scenes and on-field preparation it takes to become a successful Major League pitcher.
"With Noah Davis, he's a guy who we think is potentially going to be a big league pitcher, so let's get him started here," Black said. "Let's get him acclimated to a few weeks of what it's like to be in the big leagues and start his learning process."
Black said "there's a strikeout" in what Davis brings to the mound, acknowledging the movement on his curve and slider as well as the "velocity movement" that comes with his fastball. But there's more to what the Rockies like about Davis than just what he can do on the mound.
"He's a strong competitor and he has a good head on his shoulders," Black said. "Our player development people felt as though his mindset and his aptitude is such where he should be able to handle the big leagues."
Black believes that Davis could be a starter for the team in the near future as well, depending on his ability to adapt to Major League hitters. For now, though, Davis, with the Rockies on the taxi squad for several days before getting added to the active roster for the second time, is soaking in the experience of being a big league pitcher.
"I've been floating for a while," Davis said about his emotions after hearing he was being called up. "Once I get out on the field a little bit, I'm sure it will hit me again then, once the game starts, it will hit me again. When I go into the game, I think that will be the biggest part of all of it."