Cubs Make it Five in a Row Over Chiefs
Luis Verdugo leads the offense as South Bend climbs out of early 4-0 hole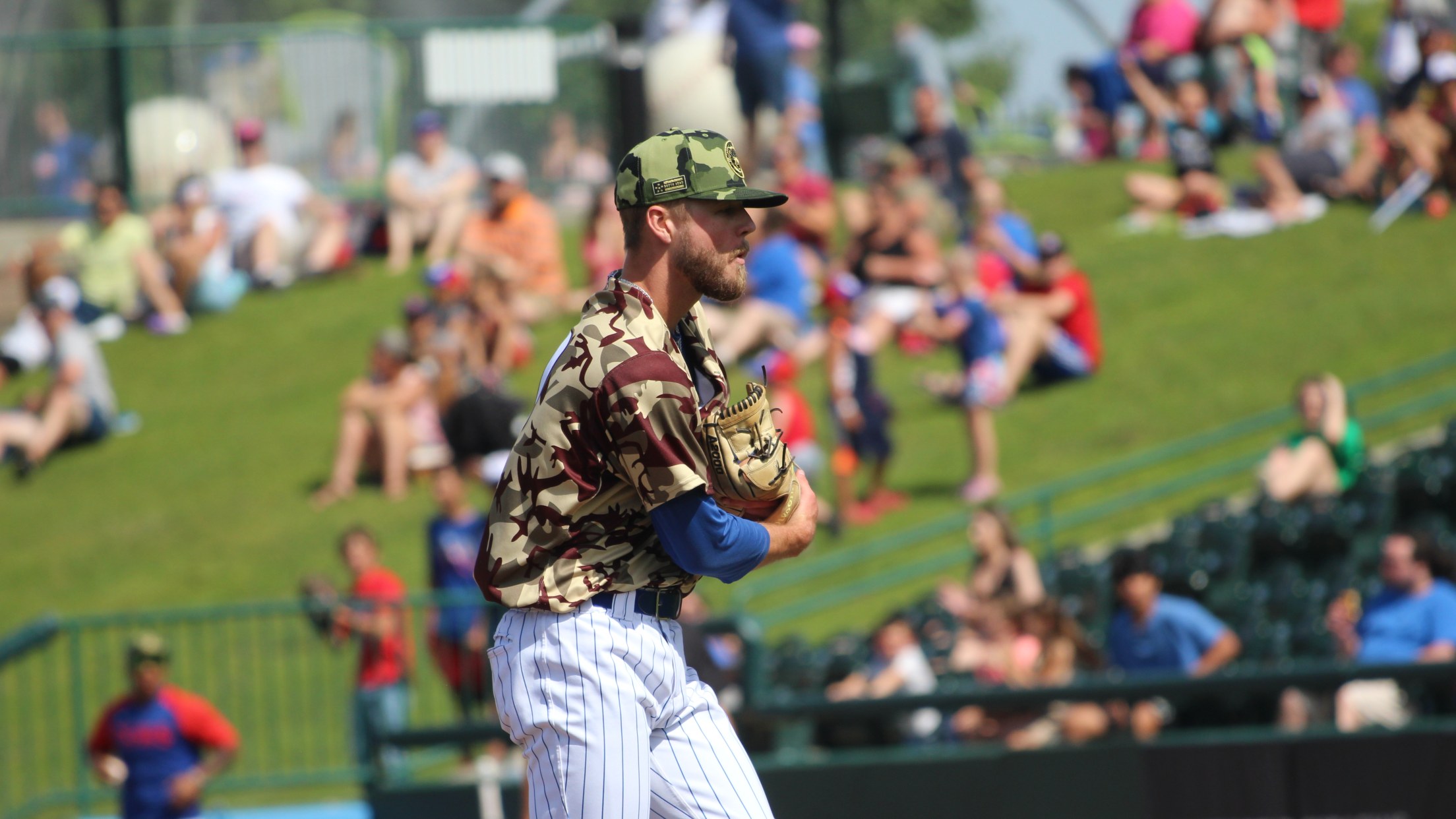 (Casey McDonald)
SOUTH BNED, IN – The Cubs stayed red hot with another victory, their sixth in a row, moving them to 3-0 in the second half the season. South Bend trailed 4-0 in the second inning but put up eight unanswered runs and 10 runs in a three-inning span to take
SOUTH BNED, IN – The Cubs stayed red hot with another victory, their sixth in a row, moving them to 3-0 in the second half the season. South Bend trailed 4-0 in the second inning but put up eight unanswered runs and 10 runs in a three-inning span to take control on Sunday afternoon.
Luis Verdugo paved the way, launching his first homer of the season, a two-run blast in the fifth inning after Peoria and trimmed the Cubs lead to 8-7. Verdugo finished a triple shy of the cycle, drove in four runs and scored three times in the young infielder's best offensive display of the season.
The 4-0 deficit came at the hands of a two-out, two-run single in the second inning from Luis Rodriguez and a two-run homer from L.J. Jones the following frame.
South Bend's comeback began in the third with a leadoff double from Verdugo. He would later score on a Pete Crow-Armstrong groundout. Fabian Pertuz then launched his first round-tripper since late April to trim the deficit to 4-2.
But the crucial inning was the fourth. The Cubs sent 11 to the plate, the first nine with Chiefs starter Austin Love still on the mound. Seven straight batters reached with one away on six singles and a walk. Owen Caissie, who picked up another multi-hit game and extended his longest hitting streak of the season to seven games, began the rally with a one out single and two batters later with the bases loaded Verdugo plated a pair with a base knock. Scott McKeon and Crow-Armstrong both followed suit with RBI singles and then Pertuz smacked another single, driving in two, to give the Cubs an 8-4 cushion.
Six hits in one inning set a new season high for the Cubs offense, who the night prior walked-off with a 1-0 victory in the ninth inning.
This was the last game the Chiefs will play at Four Winds Field this year and the Cubs dominated both series in Downtown South Bend, winning 11-of-12 and capping this homestand with a five-game winning streak.
The last three arms out of the bullpen in Walker Powell, Eduarniel Nunez, and Zach Leigh combined to finish out the game with 4.2 shutout and hitless inning, striking out five. Powell got the win, his second of the series, and is now 4-0 with the Cubs this season. Leigh got his second save.
After falling back to .500 at 32-32, the Cubs are now 36-22 and an incredible 27-12 at Four Winds Field this season.
South Bend gets the day off on Monday before heading up to Wisconsin to take on the Beloit Sky Carp in a six-game series.