Four Winds Field Hosts 5th Annual Trick or Treat Event October 24
Stu and Swoop's Cops and Goblins is a joint venture between the South Bend Cubs and South Bend Police Department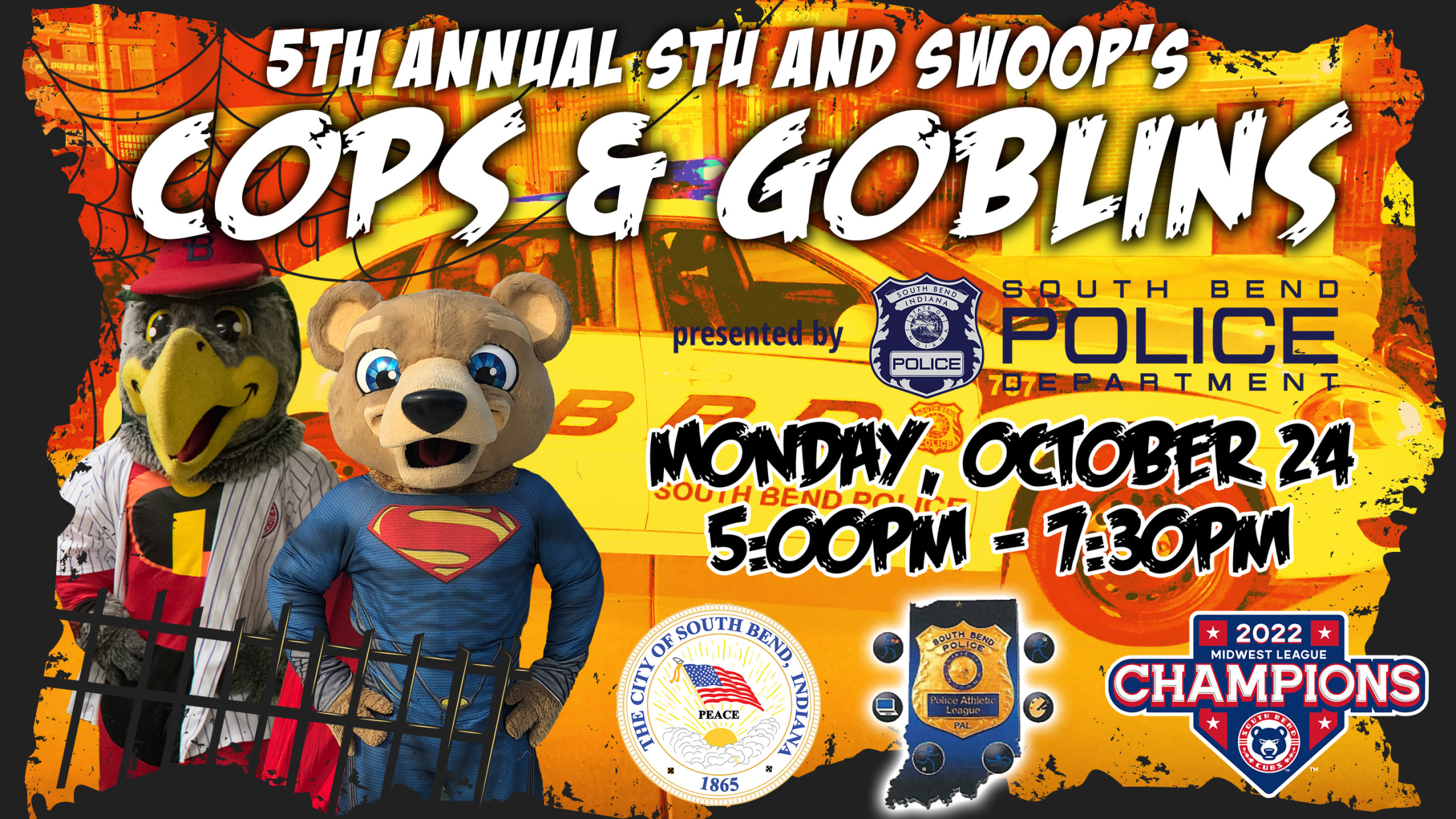 SOUTH BEND, IN – In what has become an October tradition at Four Winds Field, the South Bend Cubs are partnering with the South Bend Police Department for Stu and Swoop's Cops and Goblins trick or treating event on Monday, October 24. Gates will open at 5 PM and trick
South Bend Cubs 2022 Championship Season Recap
Unforgettable memories, momentous highlights, and plenty of smiles mixed into banner raising year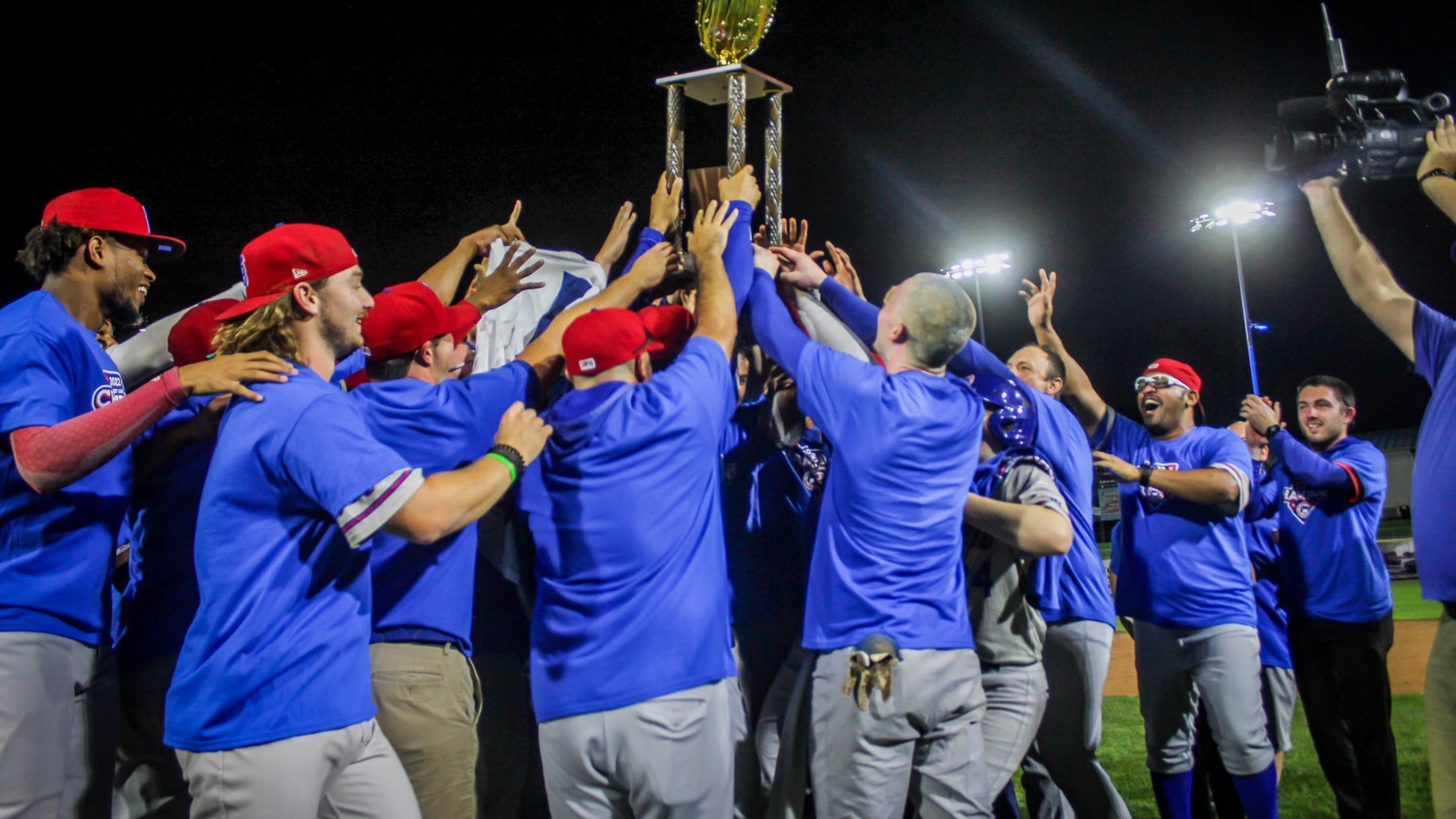 For the second time in three seasons, the South Bend Cubs are Midwest League Champions. With their decisive Game 3 victory over the Lake County Captains in Eastlake, Ohio on September 21, the Cubs celebrated another championship banner heading home to Four Winds Field. The lead-up to yet another ring
The South Bend Cubs are Midwest League Champions
Cubs power past Captains 7-4 with homers from Caissie, Aliendo, and Verdugo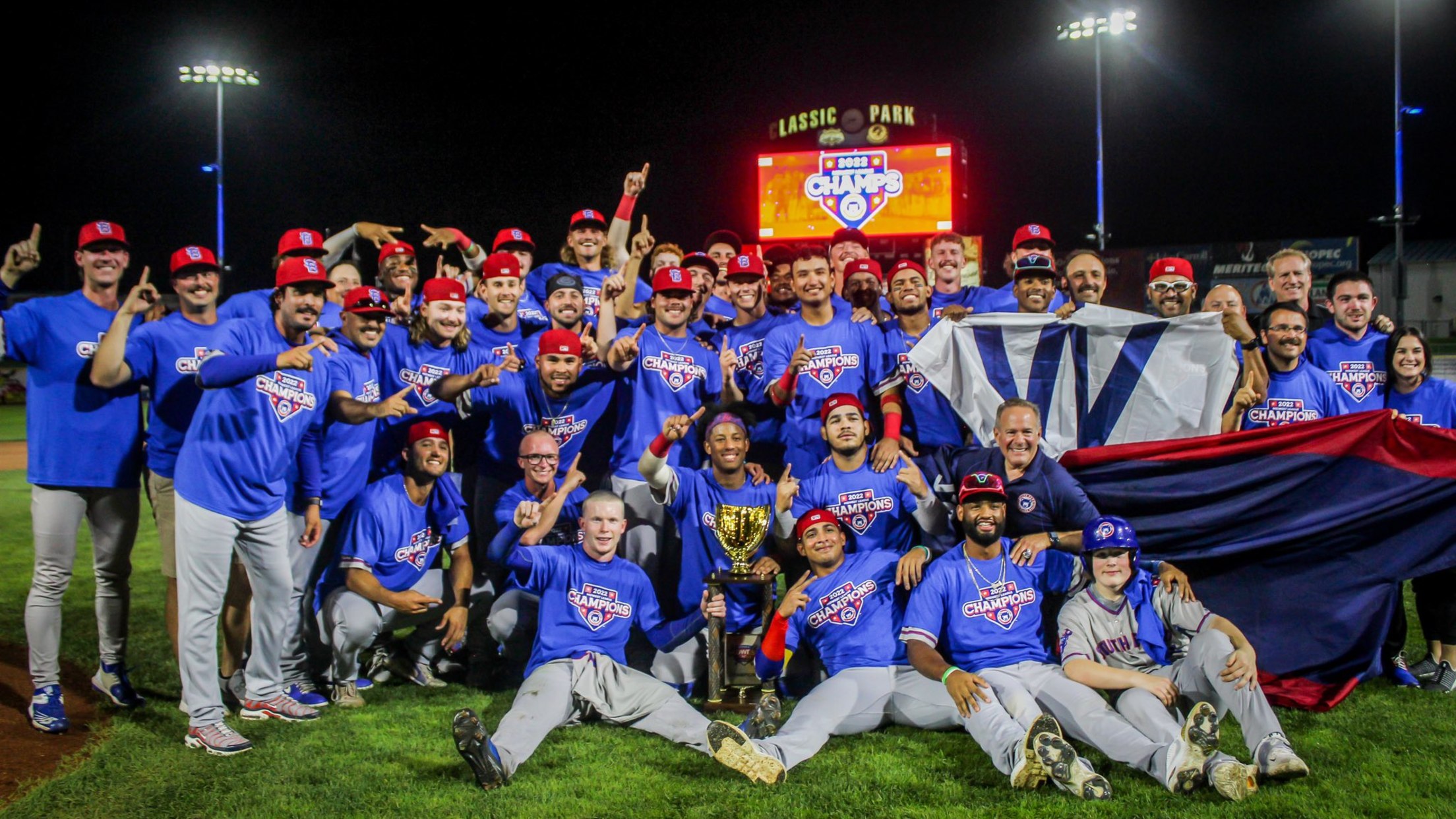 Eastlake, OH - After dropping Game 1 of the Midwest League Championship Series against the Lake County Captains at Four Winds Field on Sunday, the South Bend Cubs were put in a must-win situation with their backs against the wall. The Cubs beat the Captains on Tuesday night to even
Welcome Home Your Champion Cubs at Four Winds Field This Afternoon
Fans are encouraged to line up by the Four Winds Field Box Office to greet the team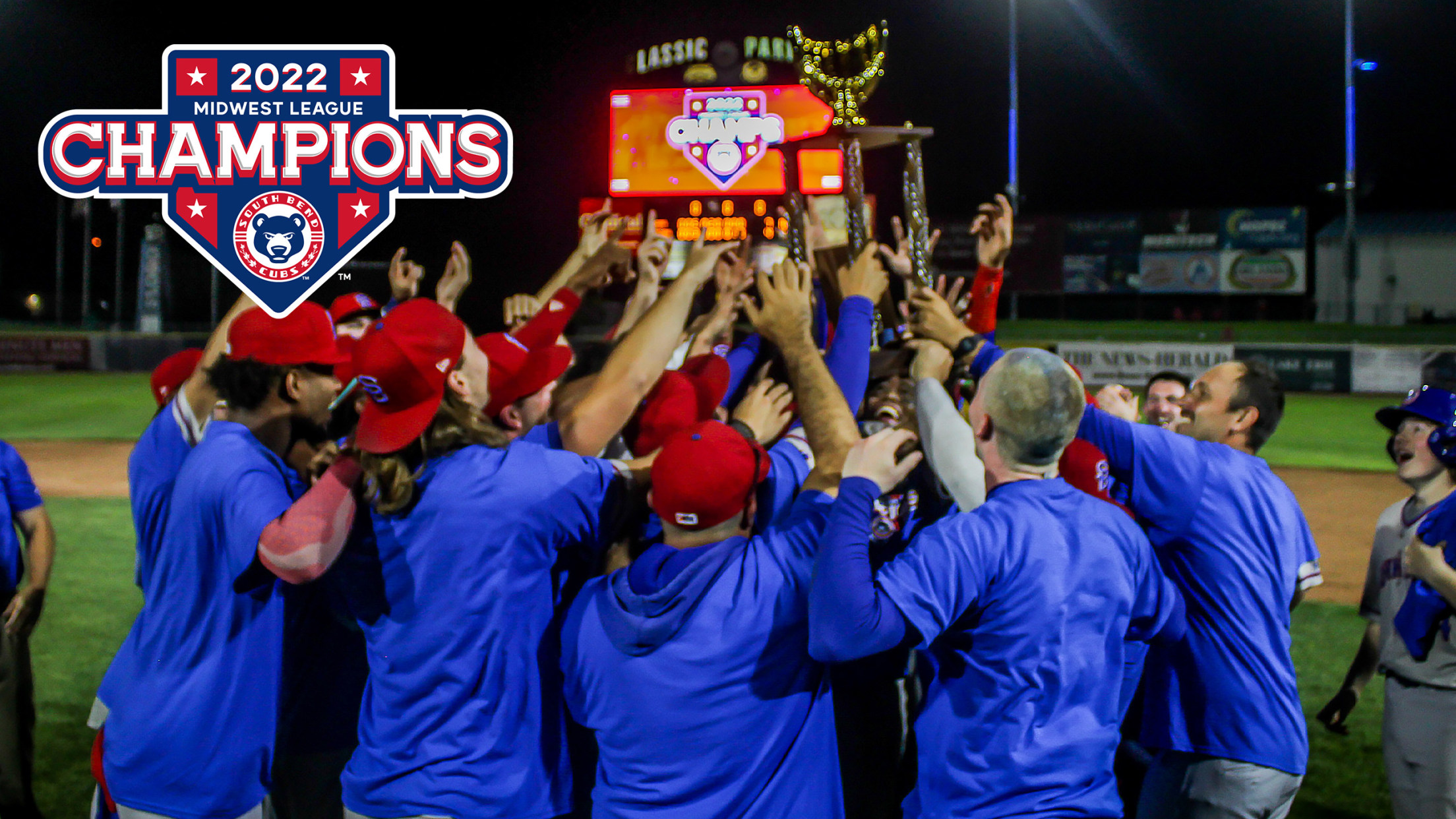 SOUTH BEND, IN - Celebrate the second Midwest League Championship as a Cubs affiliate this afternoon with your South Bend Cubs. The team bus is due to arrive in South Bend at approximately 3:00 p.m. and fans are encouraged to come out and meet the team as they return home
Cubs Tie Championship Series with 4-3 Comeback Victory Over Captains
South Bend can clinch Midwest League title with win on Wednesday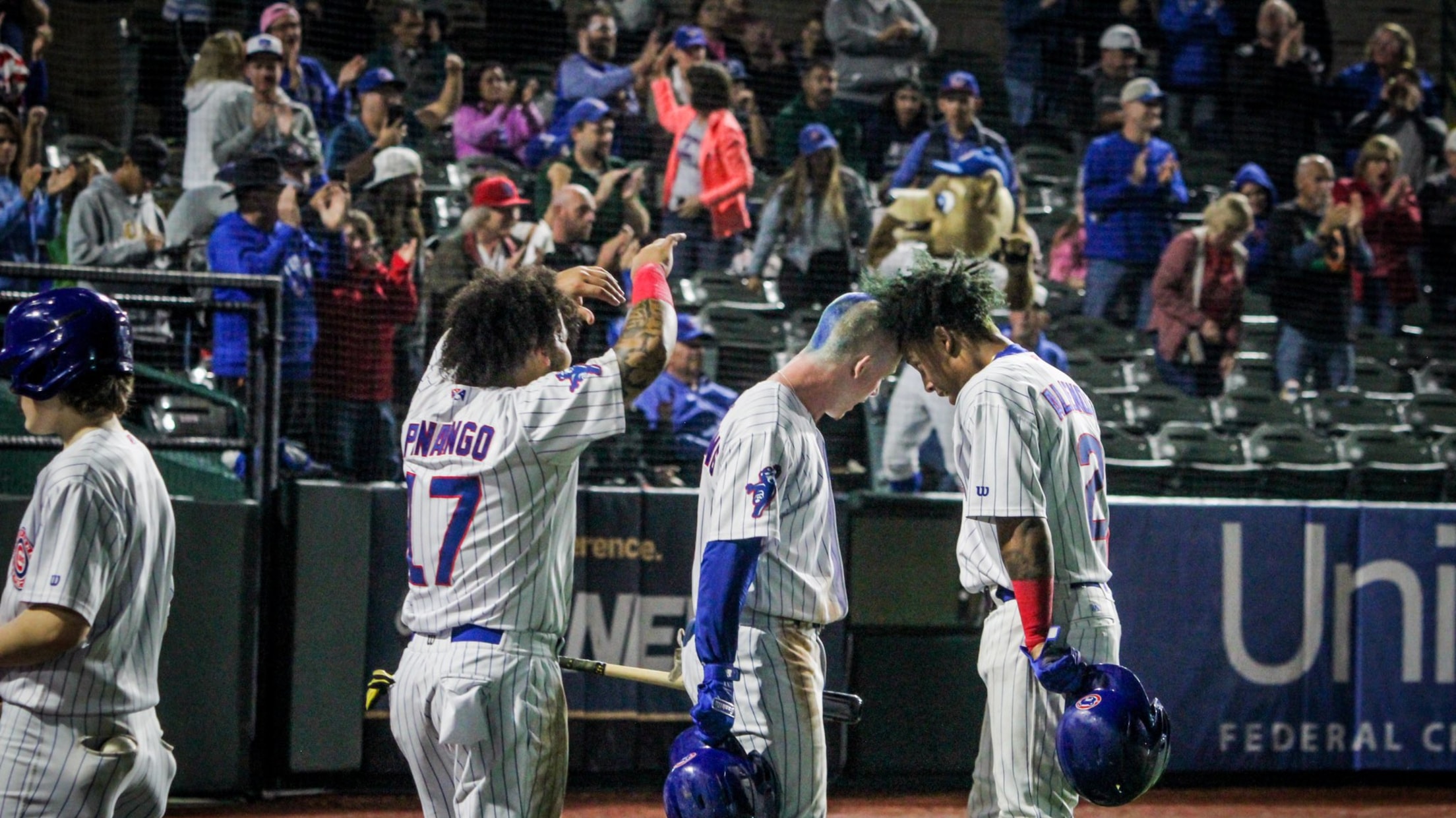 Eastlake, OH - With their backs against the wall after the Lake County Captains took Game 1 of the Midwest League Championship Series, the South Bend Cubs fought back to take Game 2 at Classic Park on Tuesday night by a final of 4-3. The Cubs tied the series at
Four Winds Field Becomes 9-Hole Golf Course as Part of Best. Week. Ever.
South Bend community has opportunity to book individual, foursome and VIP tee times.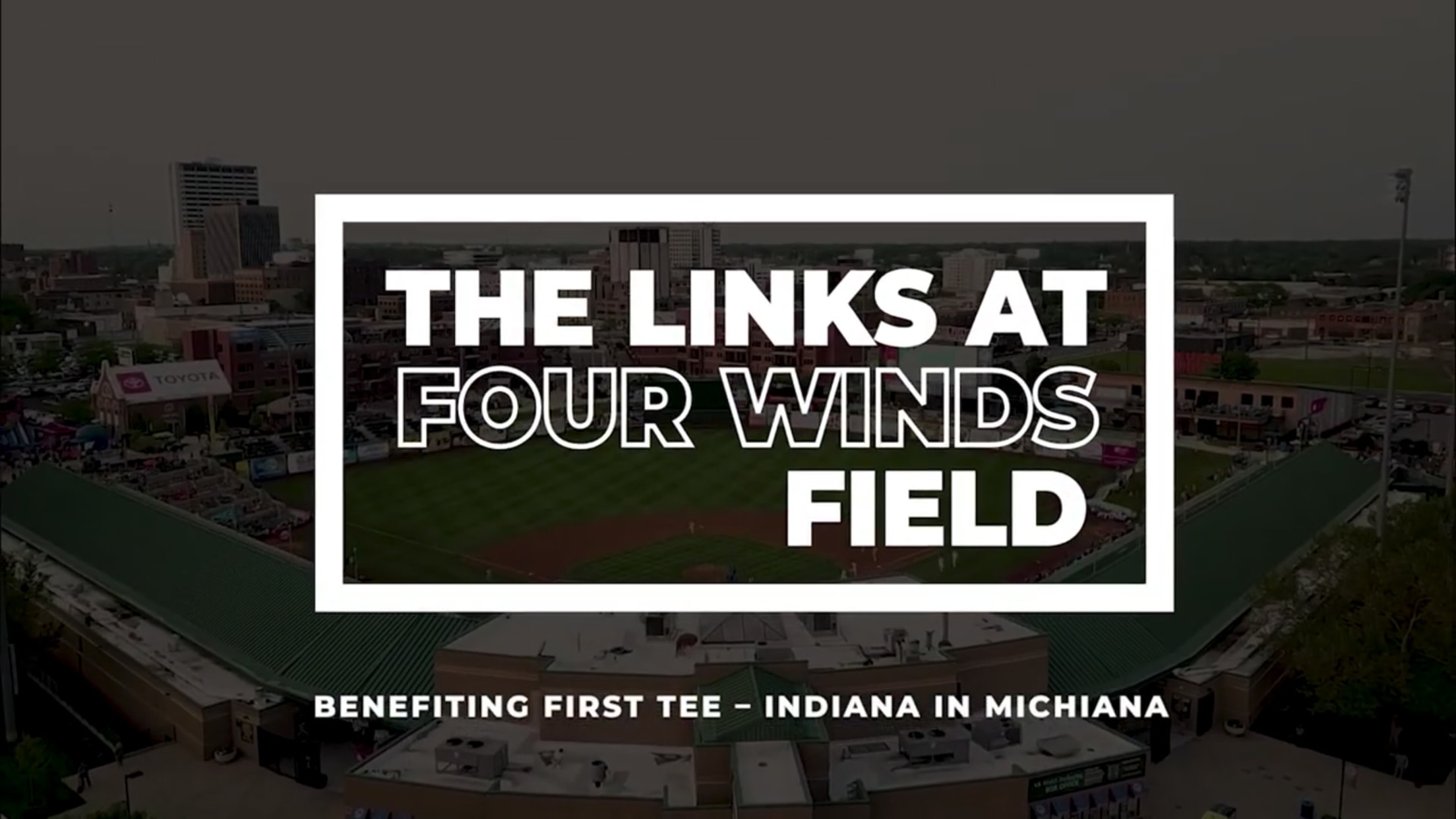 South Bend, IN - From September 29 through October 1, Four Winds Field will be transforming into a full-access driving range and golf facility. 'The Links at Four Winds Field', as presented by First Tee—Indiana, will give those attending a chance to take some swings and hit golf balls onto
Lake County Outslugs Cubs in Championship Opener 11-8
South Bend will look to rally off two straight wins to clinch title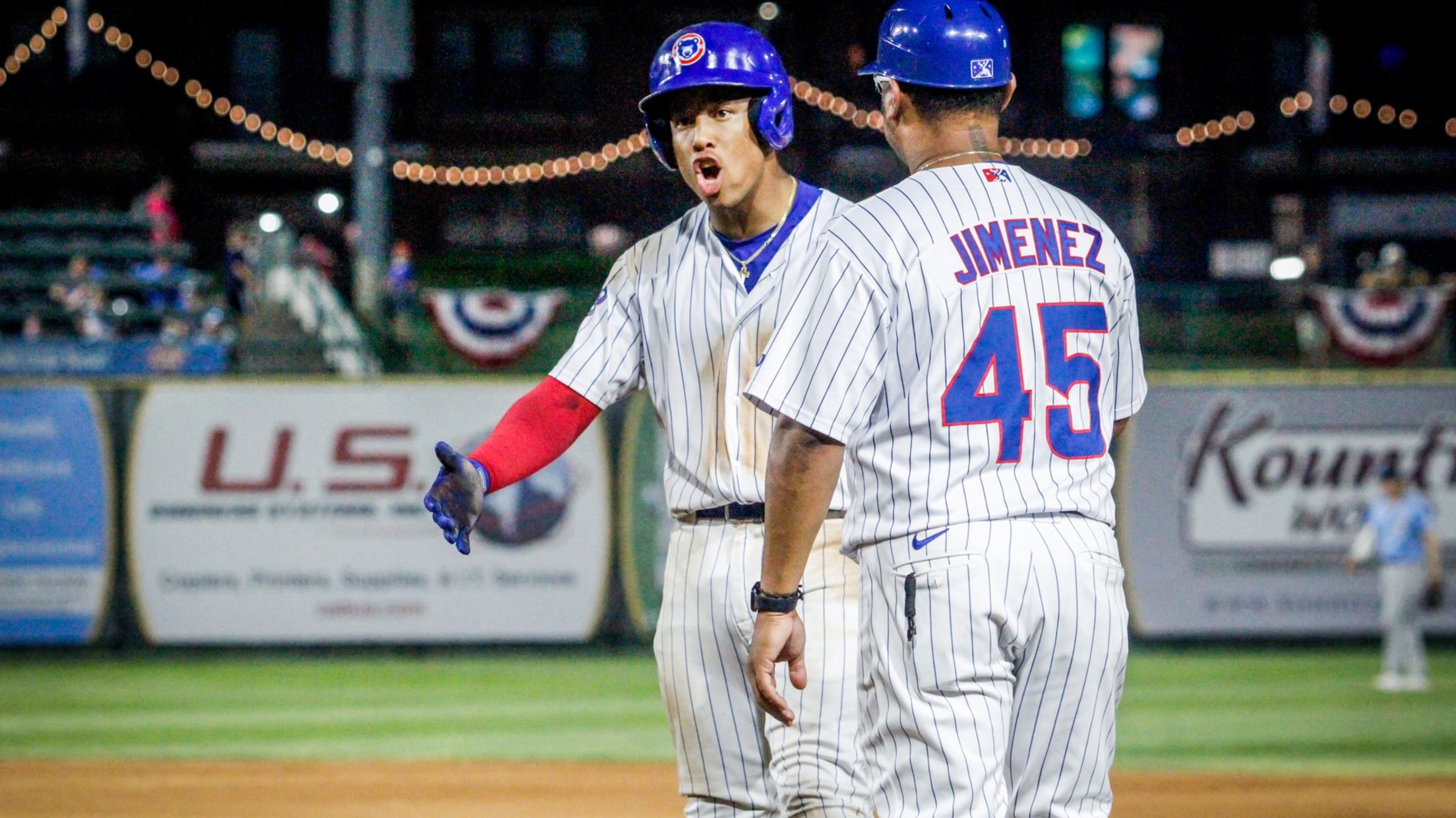 South Bend, IN - In the first Midwest League Championship Game played at Four Winds Field since 2019, the Lake County Captains got past the South Bend Cubs and rallied for an 11-8 victory. This is the first time in the last two playoff runs that the Cubs have lost
South Bend Cubs Win Midwest League Western Division Pennant
Cubs will host Lake County in Game 1 of the Midwest League Championship on Sunday.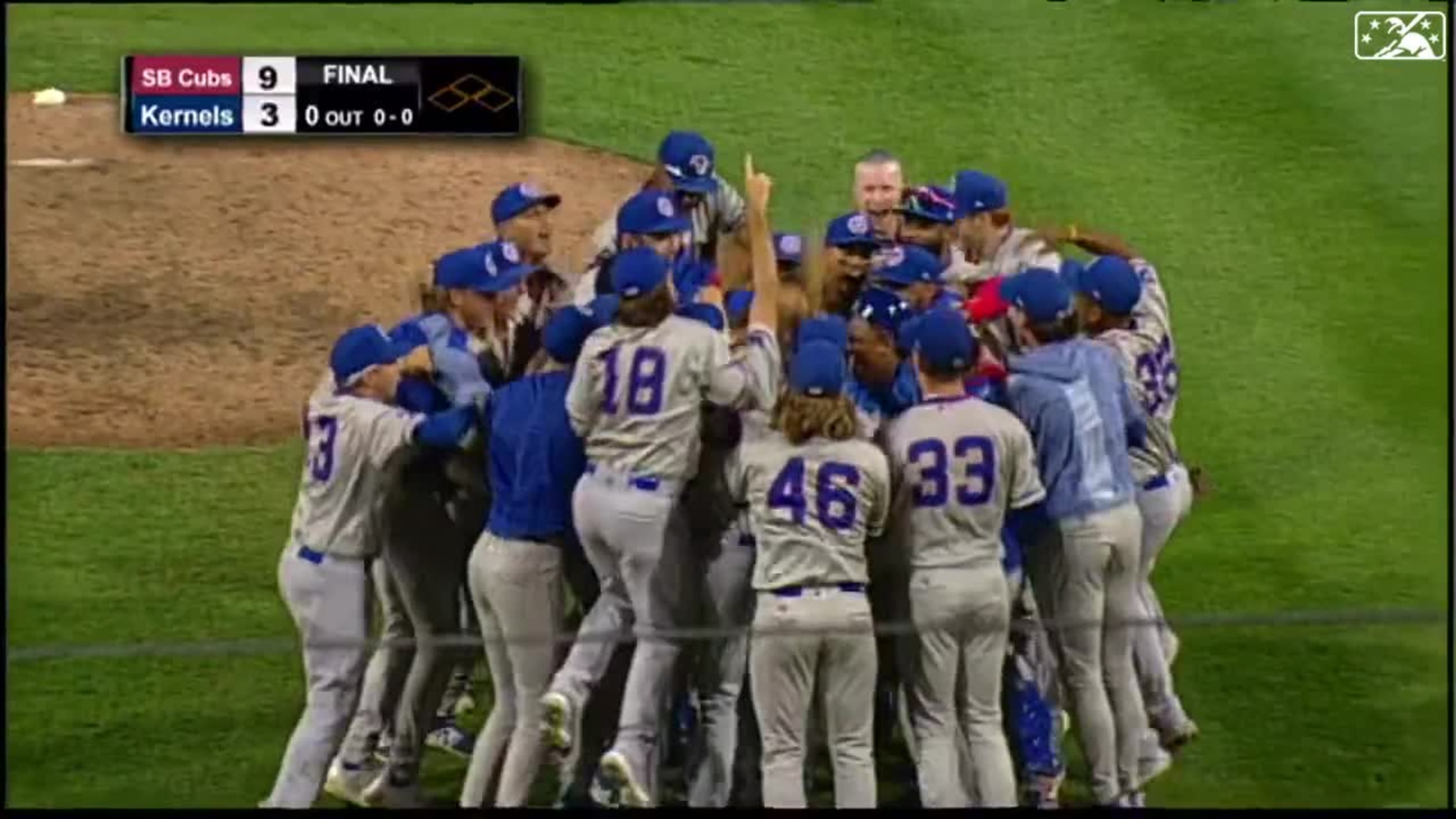 CEDAR RAPIDS, IA - By defeating the Cedar Rapids Kernels 9-3 in the decisive Game 3, the South Bend Cubs are Midwest League Western Division Champions and will host Game 1 of the Midwest League Championship this Sunday, September 18. Gates open at 5:00 p.m. and first pitch is scheduled
Kernels Take Game 2, A Decisive Game 3 to Follow Friday
A 3-run 5th inning sunk the Cubs on Thursday night and sets up a series finale with a Championship berth on the line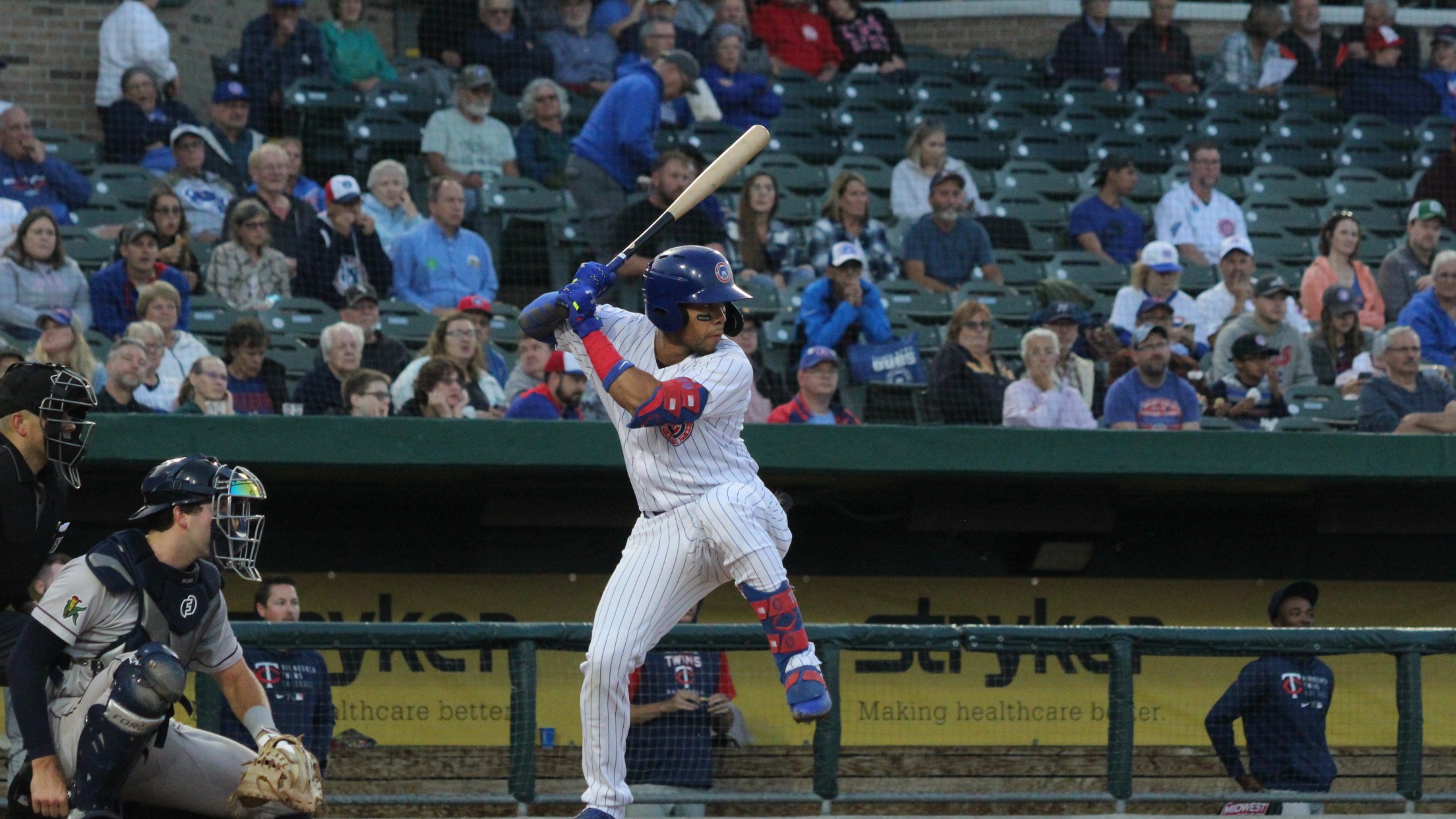 CEDAR RAPIDS, IOWA – A wild one tonight with the Cubs and Kernels trading blows ended with Cedar Rapids edging out a 5-3 victory, despite only registering four hits. Similar to what we saw in a midweek game last week at Perfect Game Field, tonight's game came down to walks
South Bend Cubs Championship Series Ticket Information
After Game 1 win, Cubs three victories from clinching title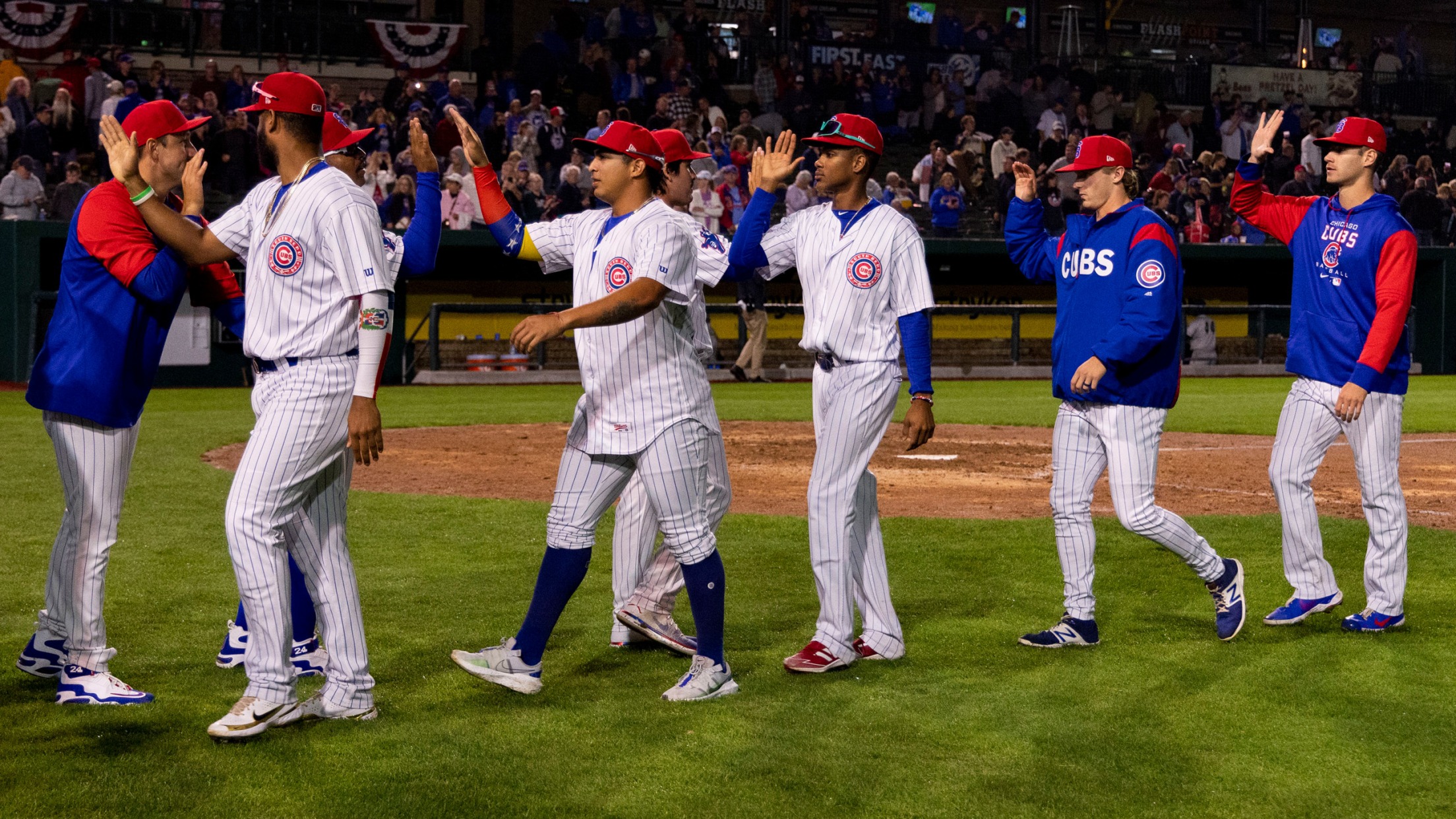 South Bend, IN - The South Bend Cubs beat the Cedar Rapids Kernels 9 to 3 and advance to the Midwest League Championship and will host Game 1 of the three-game Championship set at Four Winds Field this Sunday, September 18, at 6:05 PM. Gates open at 5 PM. Tickets
Cubs Rally in 8th For Thrilling Comeback Victory to Start Postseason
Fabian Pertuz got the game winning hit as South Bend tallied their 29th comeback win of the season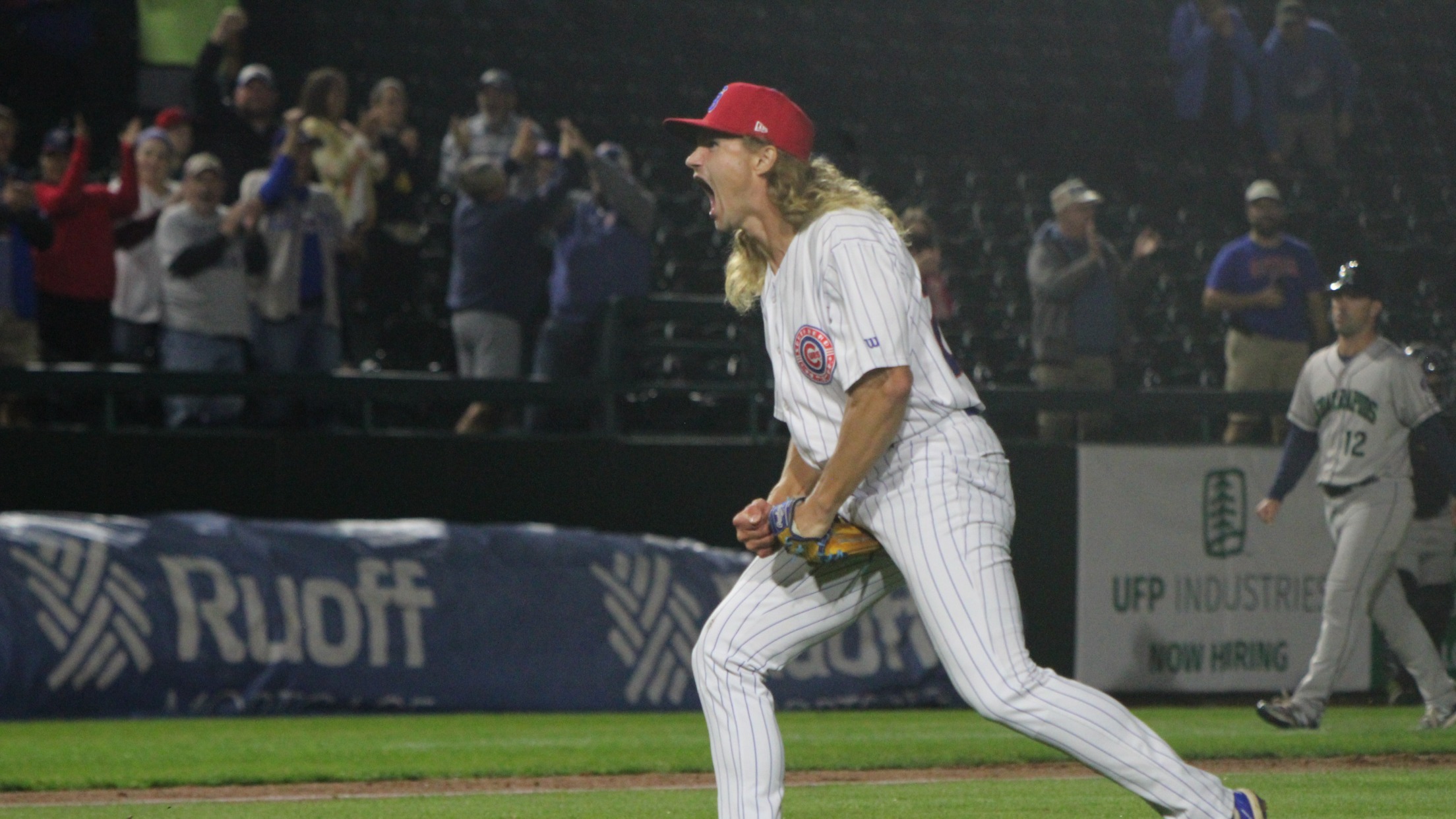 SOUTH BEND, IN – The Cubs offense was stymied for most of the night behind a stellar performance from David Festa, but in the eighth the home side flipped the script and rallied for a 2-1 win to take a 1-0 series advantage over Cedar rapids. Click here for the
Ruoff Mortgage Playoff Preview - Division Series
Cubs and Kernels Set to Battle in Midwest League Division Series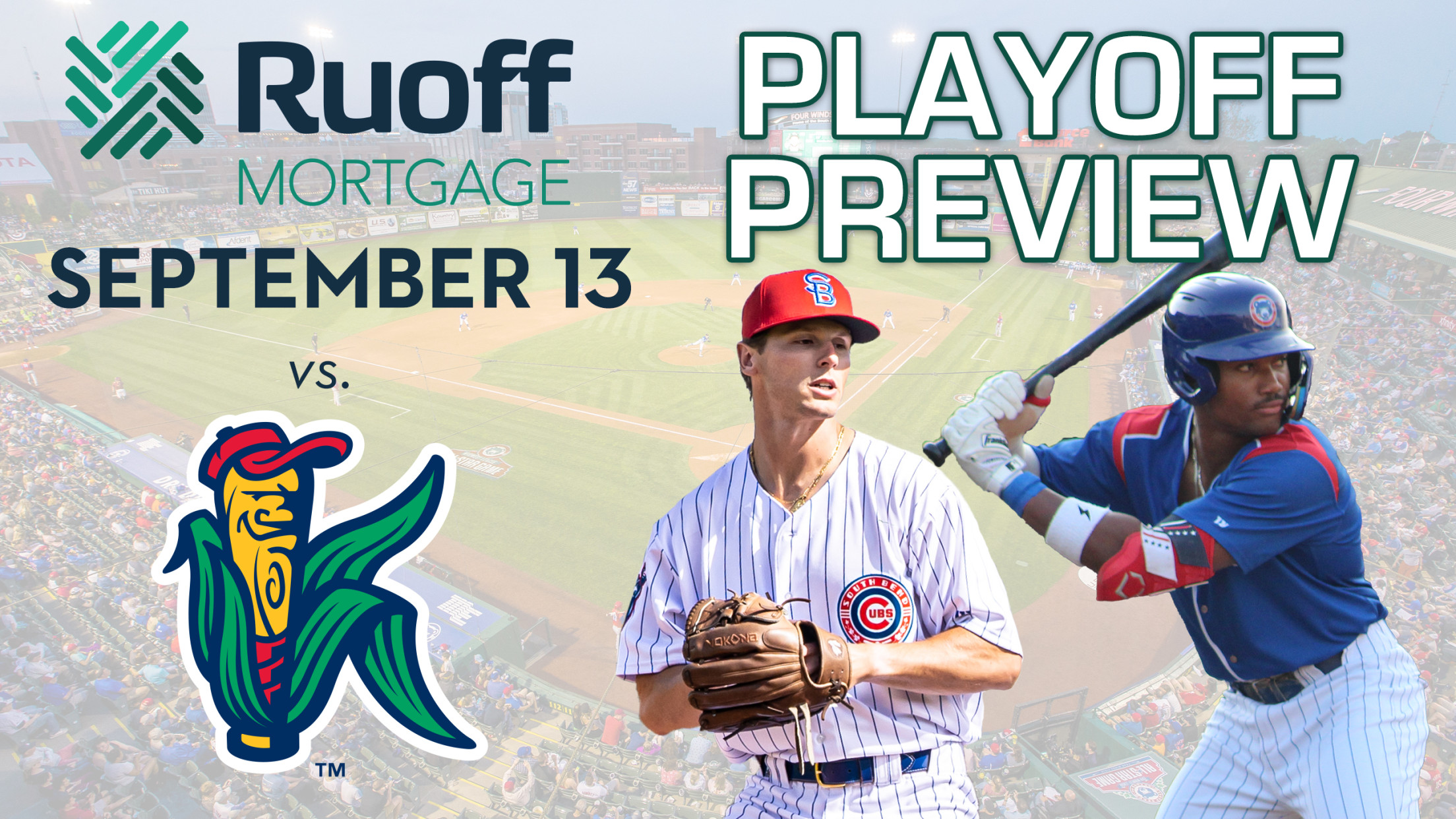 It is officially time! Playoff baseball is coming back to Downtown South Bend and Four Winds Field for the first time since the South Bend Cubs went on their undefeated postseason run to the Midwest League Championship in 2019. CLICK HERE FOR GAME 1 TICKETS Manager Lance Rymel has led
South Bend Cubs Announce 2023 Season Schedule 
Highlights include a home game on Independence Day and the day before Memorial Day, plus finishing the season with six home games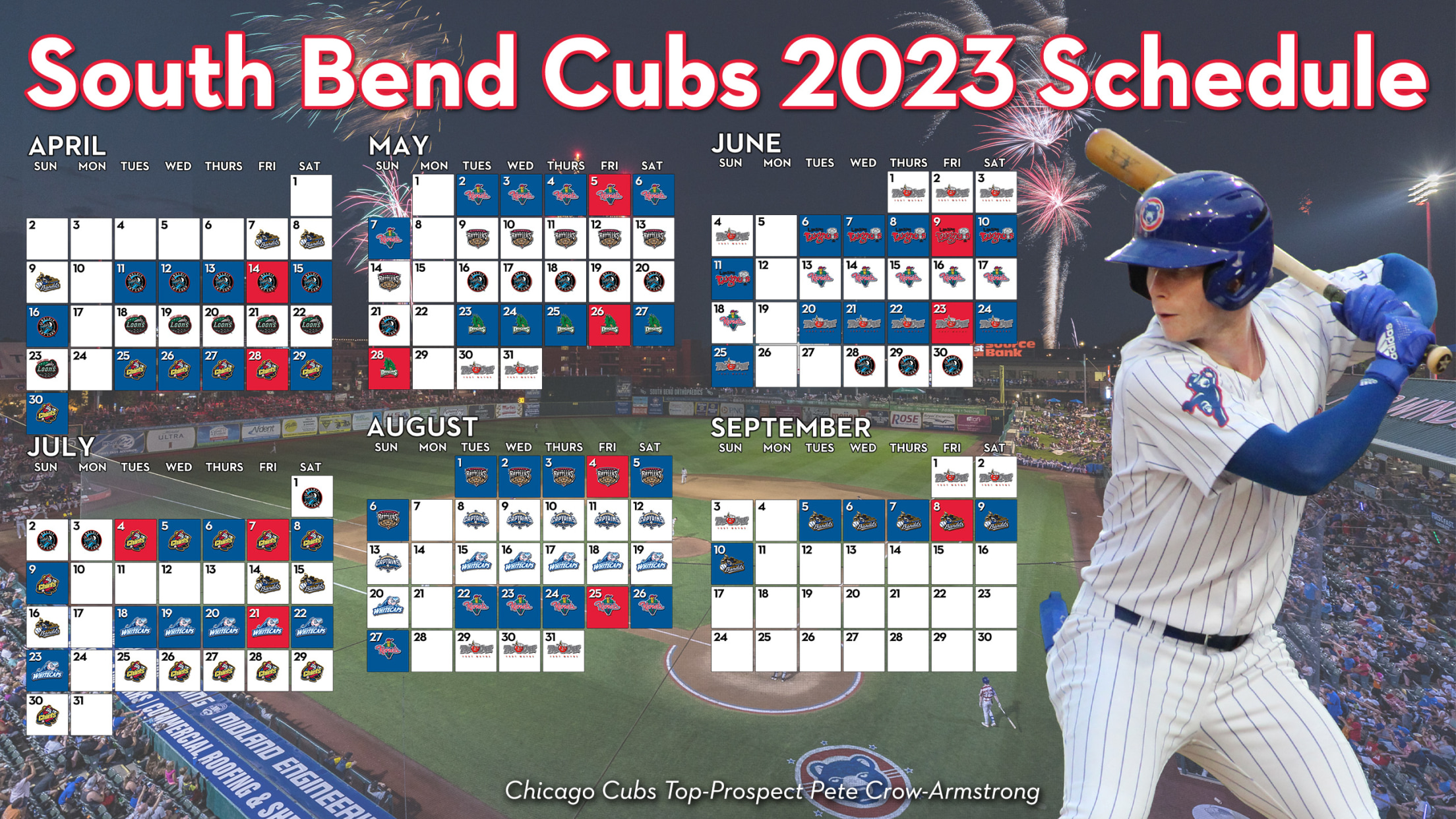 For Immediate Release SOUTH BEND, IN – In conjunction with Major League Baseball, the South Bend Cubs have announced their 2023 Minor League Baseball schedule. The Cubs will open the season on the road on Friday, April 7 against the Quad Cities River Bandits. South Bend's home opener will come
South Bend Cubs Pete Crow-Armstrong and Luis Devers Recognized as Midwest League Player/Pitcher of the Month
PCA finished August with .356 average, Devers held opposing batters at .149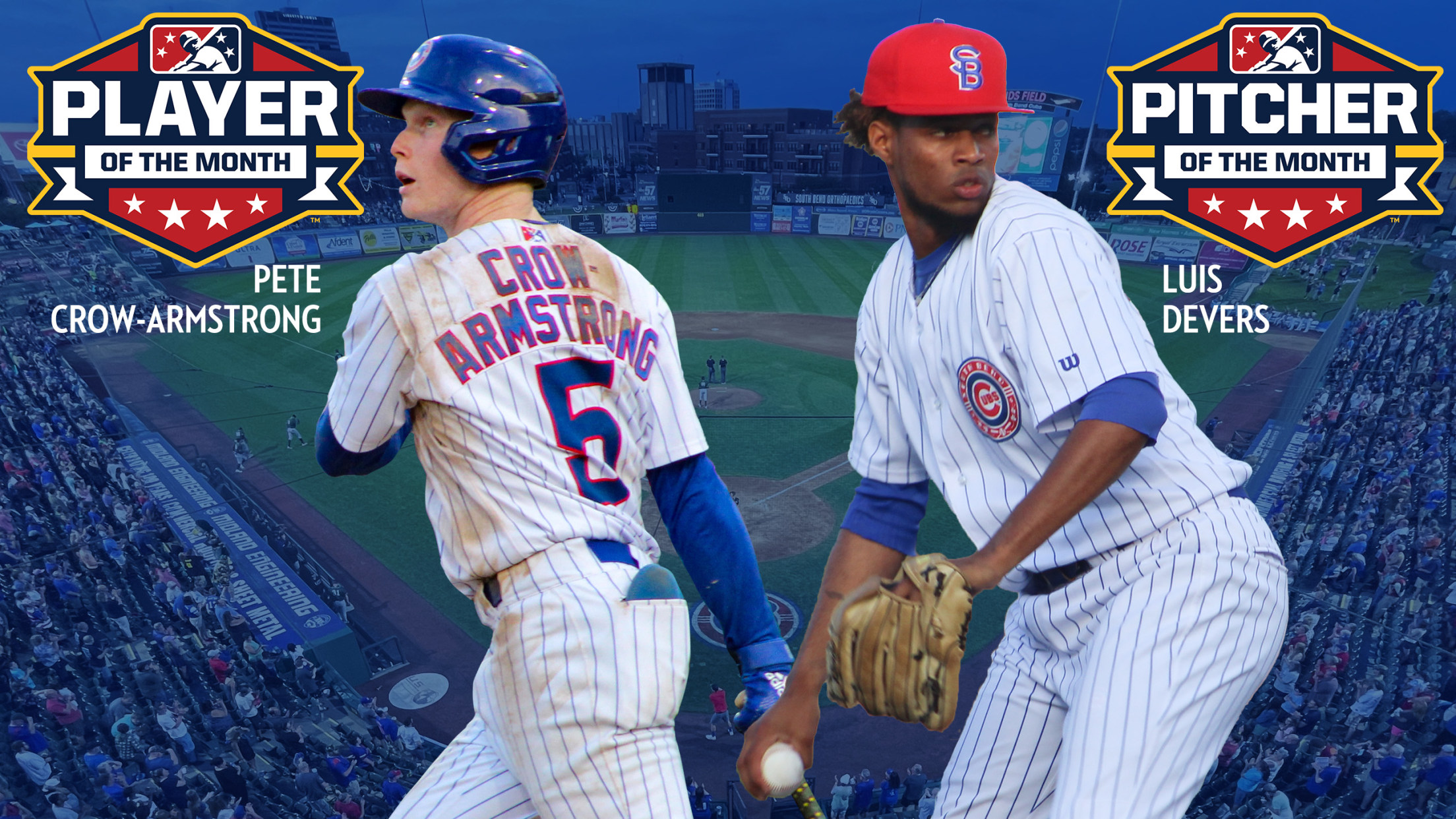 South Bend, IN – As announced by Minor League Baseball, South Bend Cubs outfielder Pete Crow-Armstrong and right-handed pitcher Luis Devers have been named the Midwest League's player and pitcher of the month for August. Both players have been pivotal to South Bend punching their ticket to the postseason and
The Cubs Are 2nd Half Division Champs And Postseason Bound
South Bend ran away with the West Division down the stretch and clinched a playoff spot Saturday night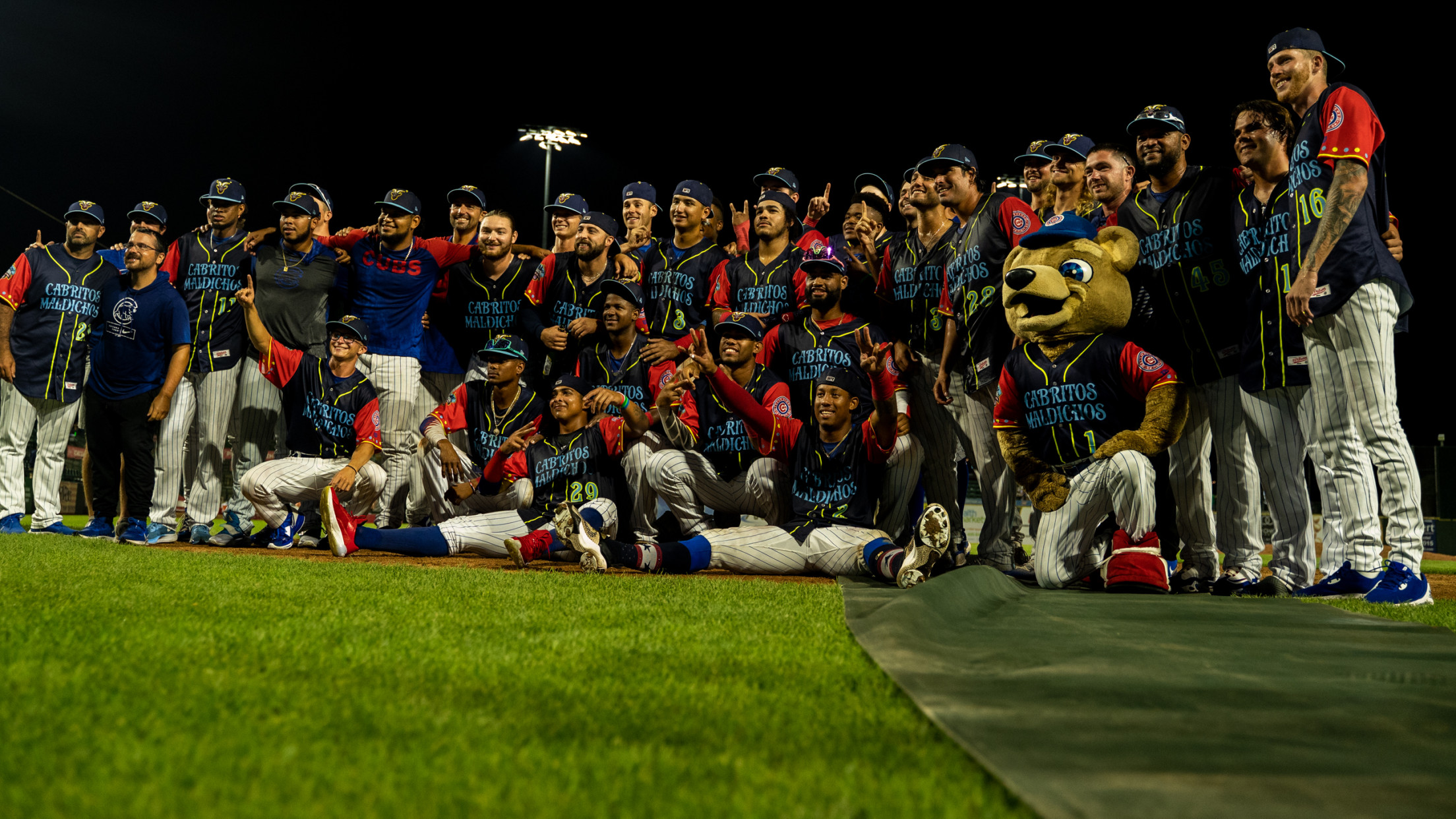 SOUTH BEND, IN – Last night the South Bend Cubs got to do what every team strives for at the beginning of the season – make it to the postseason. With Beloit's loss last night South Bend's magic number hit zero and the Cubs got to celebrate a second half
2022 South Bend Cubs Playoff Ticket Information
Midwest League Playoffs set to begin September 13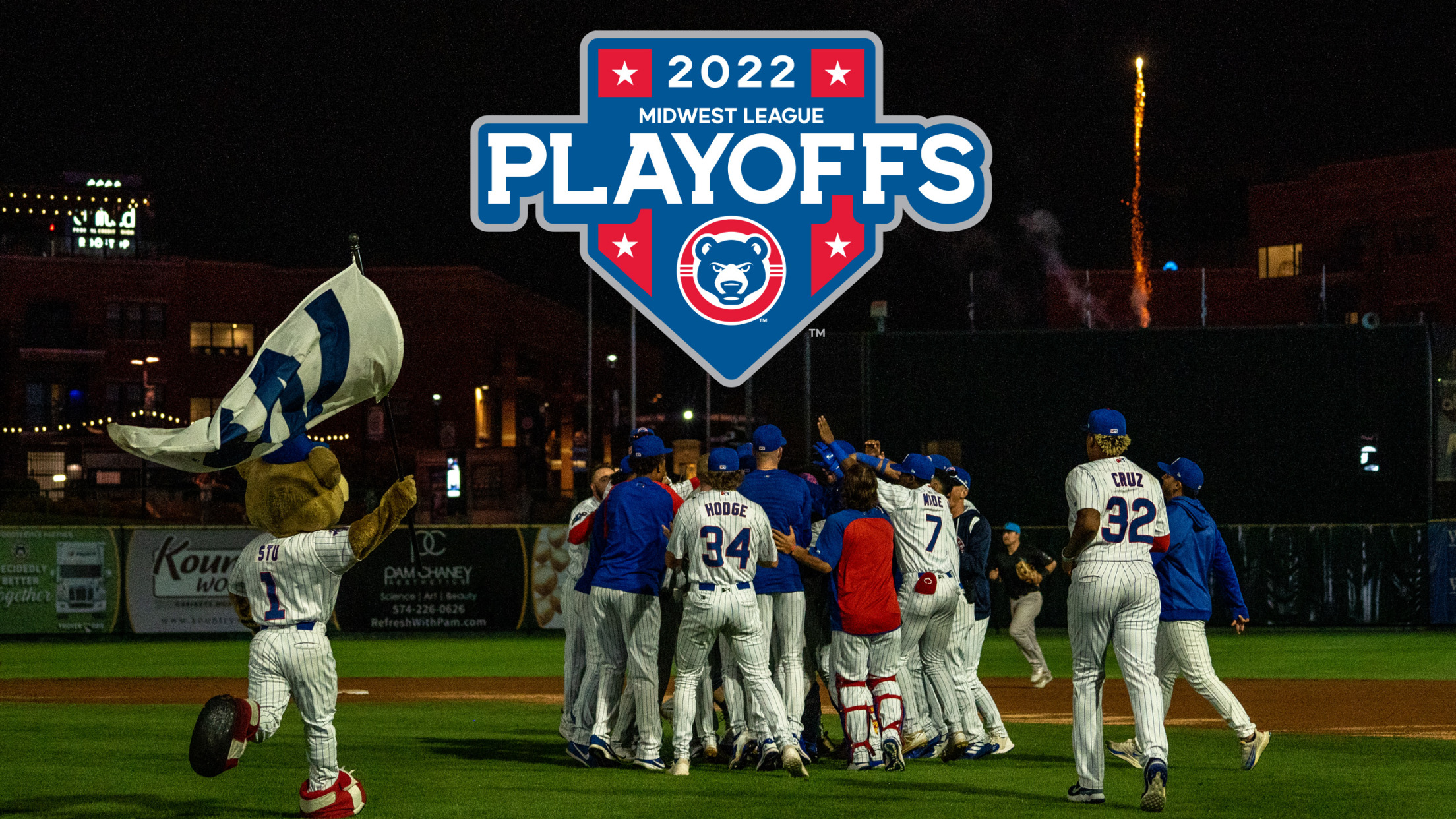 South Bend, IN - In search of finishing off a berth to the postseason for the first time since being crowned Midwest League Champions in 2019, the South Bend Cubs are in first place in the West Division and lead the Beloit Sky Carp by 6 games. Their magic number
Pertuz and Nwogu Lead Offense as Cubs End Skid
South Bend scored 4 runs in the 6th and took down Cedar Rapids 4-1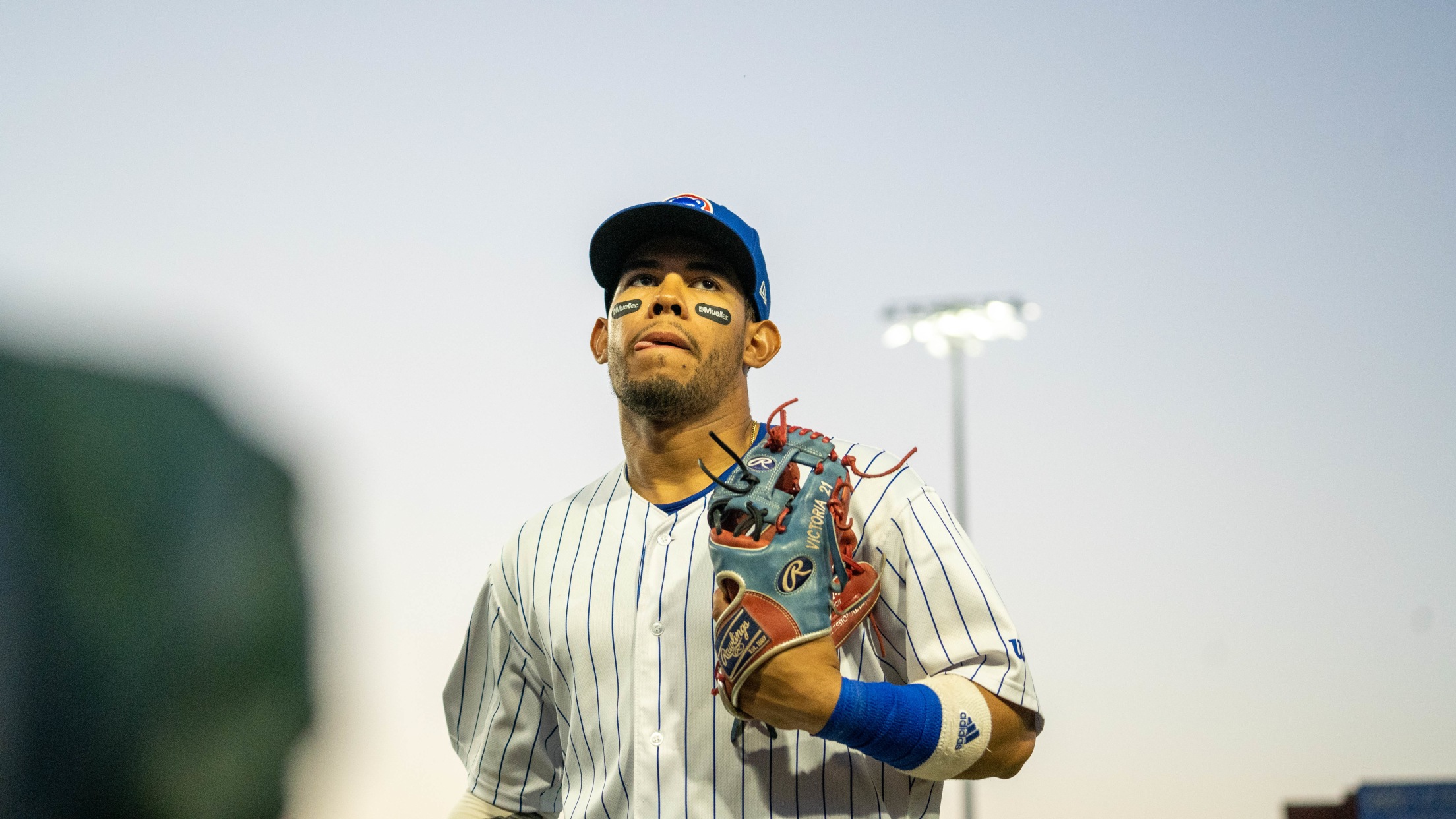 CEDAR RAPIDS, IOWA – Friday night the Cubs were able to end a five game losing streak, their second longest of the season, with a comeback victory on the road at Perfect Game Field. Daniel Palencia continued his incredible stretch with four scoreless innings on the mound for the Cubs,
Everclear Joins Concert Lineup at Four Winds Field on September 16
The multi-platinum rockers return to Four Winds Field with Stone Temple Pilots and The Dirty Hooks.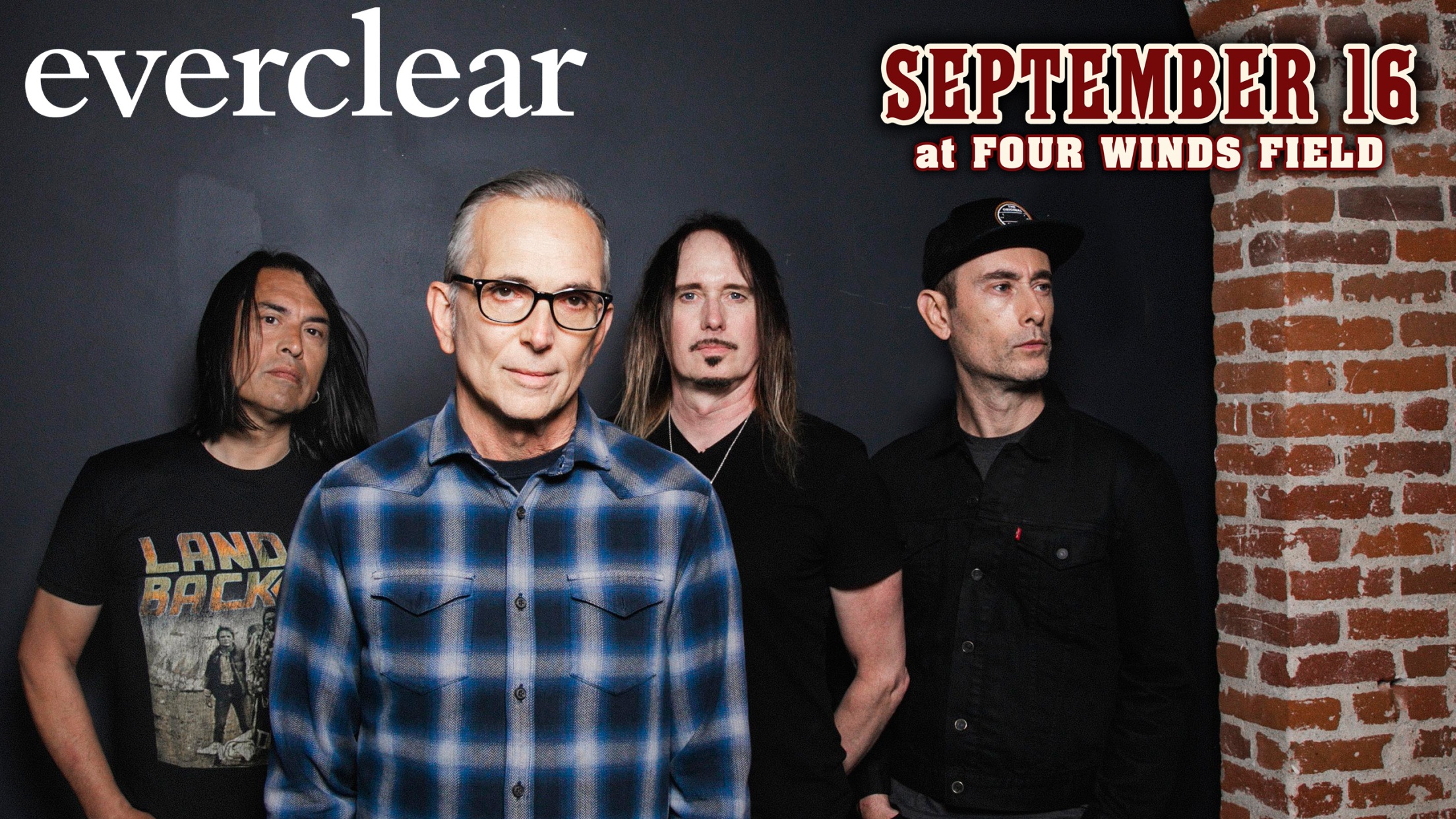 SOUTH BEND, IN – The night before Notre Dame Football vs. Cal just got even bigger. World-renowned, multi-platinum rockers Everclear have been added to the concert lineup at Four Winds Field on Friday, September 16 presented by U93, Four Winds Casinos, and Michelob Ultra. Gates open at 6:00 p.m. with
Stone Temple Pilots Coming to Four Winds Field This September
The California alternative rock band will play at Four Winds Field on 9/16, the night before Notre Dame football plays Cal.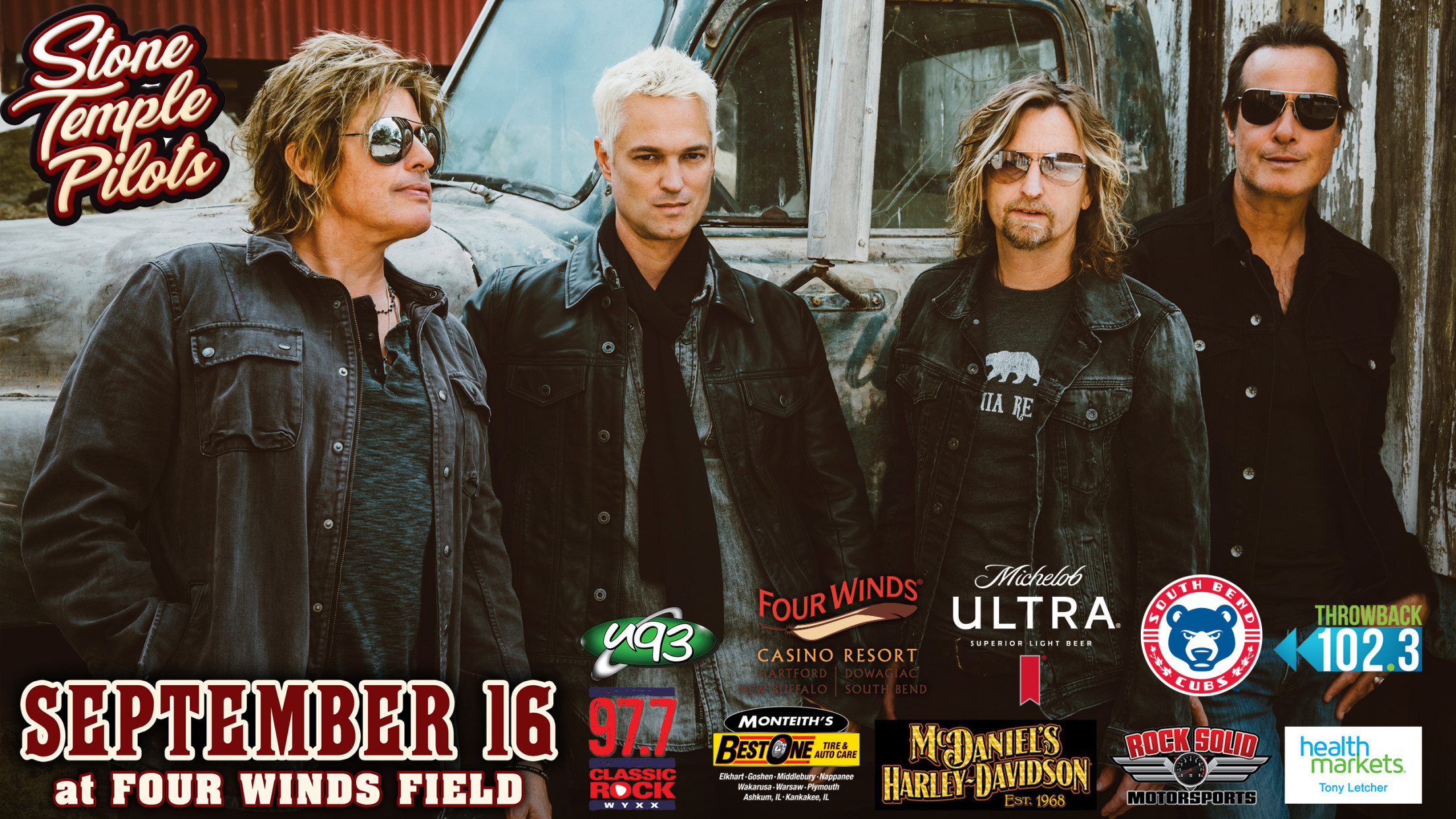 SOUTH BEND, IN – Grammy-Award winning artist Stone Temple Pilots are coming to Four Winds Field on Friday, September 16 presented by Four Winds Casinos, Michelob Ultra, and U93. Gates will open at 6 p.m. and the music will start at 7:30 p.m. CLICK HERE TO PURCHASE TICKETS "The concert
Walks Plus Another 6-Run 8th Inning Doom Cubs
Kernels defeat Cubs 8-4 on the backs of another late rally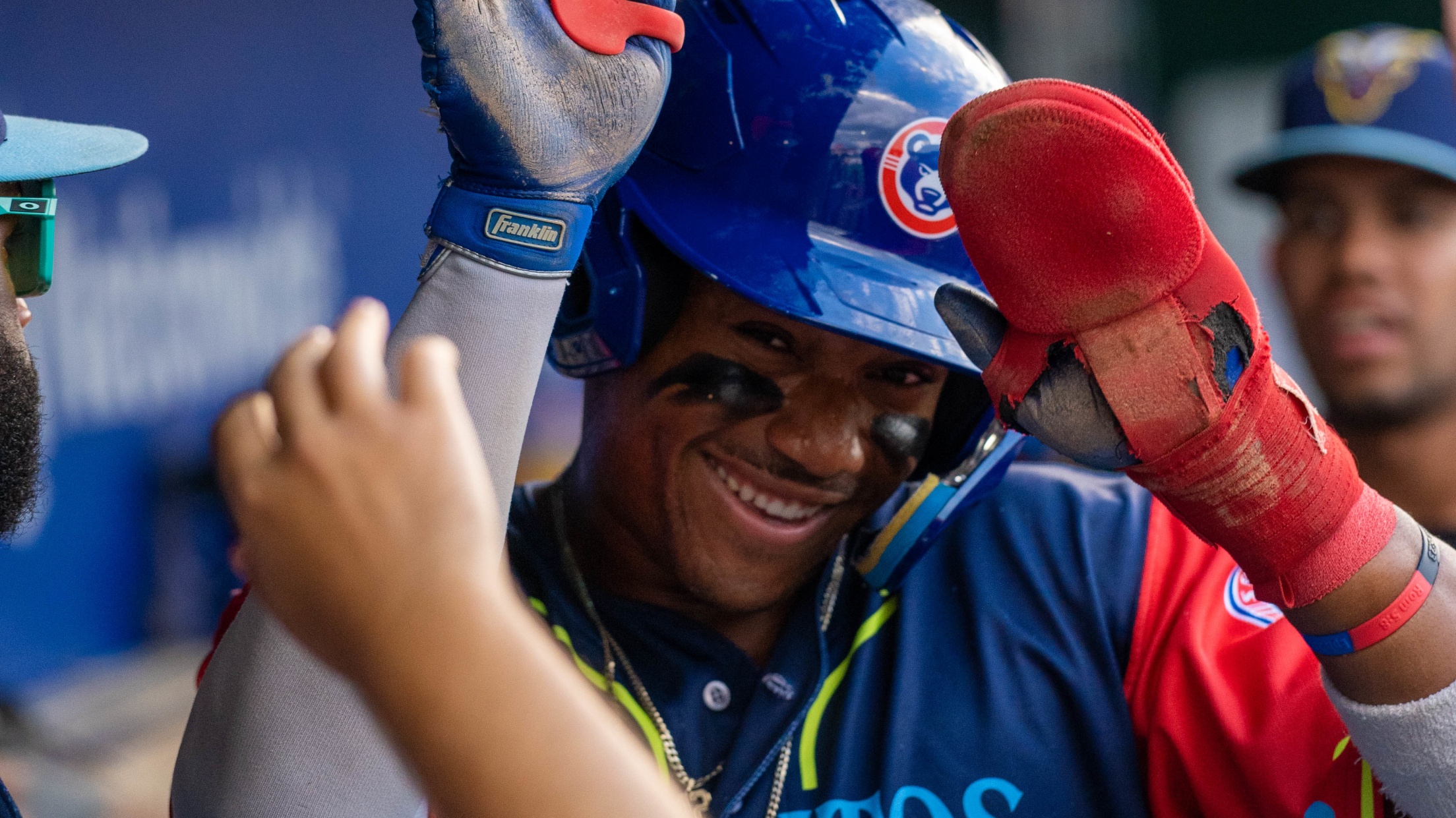 CEDAR RAPIDS – The Cedar Rapids Kernels went off for six runs in the eighth for the second night in a row to begin this series and took down the South Bend Cubs 8-4. Entering the night this felt like a massive playoff preview with Luis Devers facing David Festa
Toyota Road Report: September 6-11
Cubs get set for playoff preview in battle versus Kernels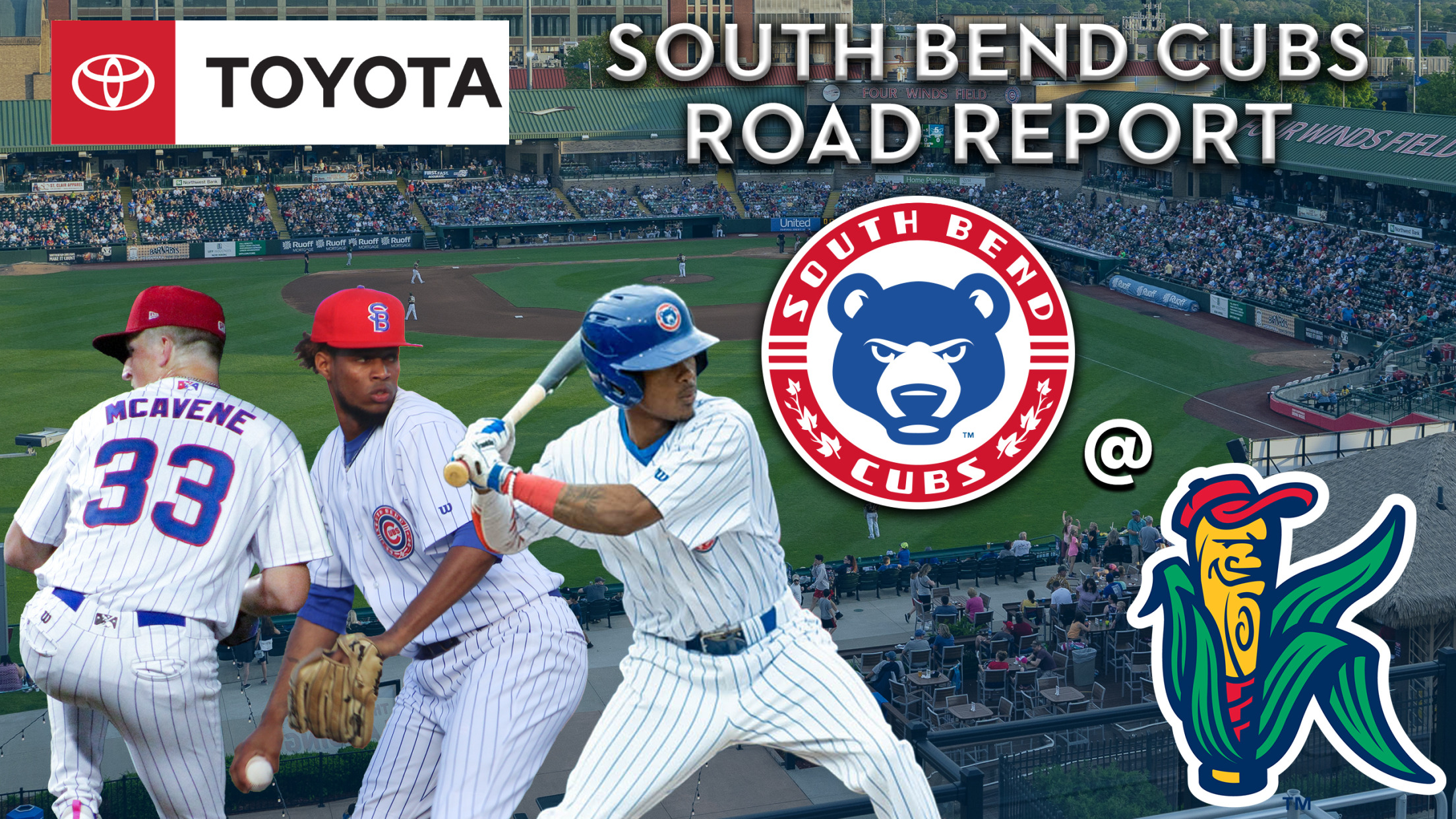 It's almost that time! The Midwest League Playoffs are just a week away, and the South Bend Cubs have clinched the 2nd Half West Division Championship. Amazing to do it at home in front of the Four Winds Field fans, and the Cubs will now embark on a journey to
Frantic 9th Inning Rally Falls Just Short in 8-6 Loss to Kernels
Cubs offense comes out with a gusto in the final frame but can't complete miraculous comeback effort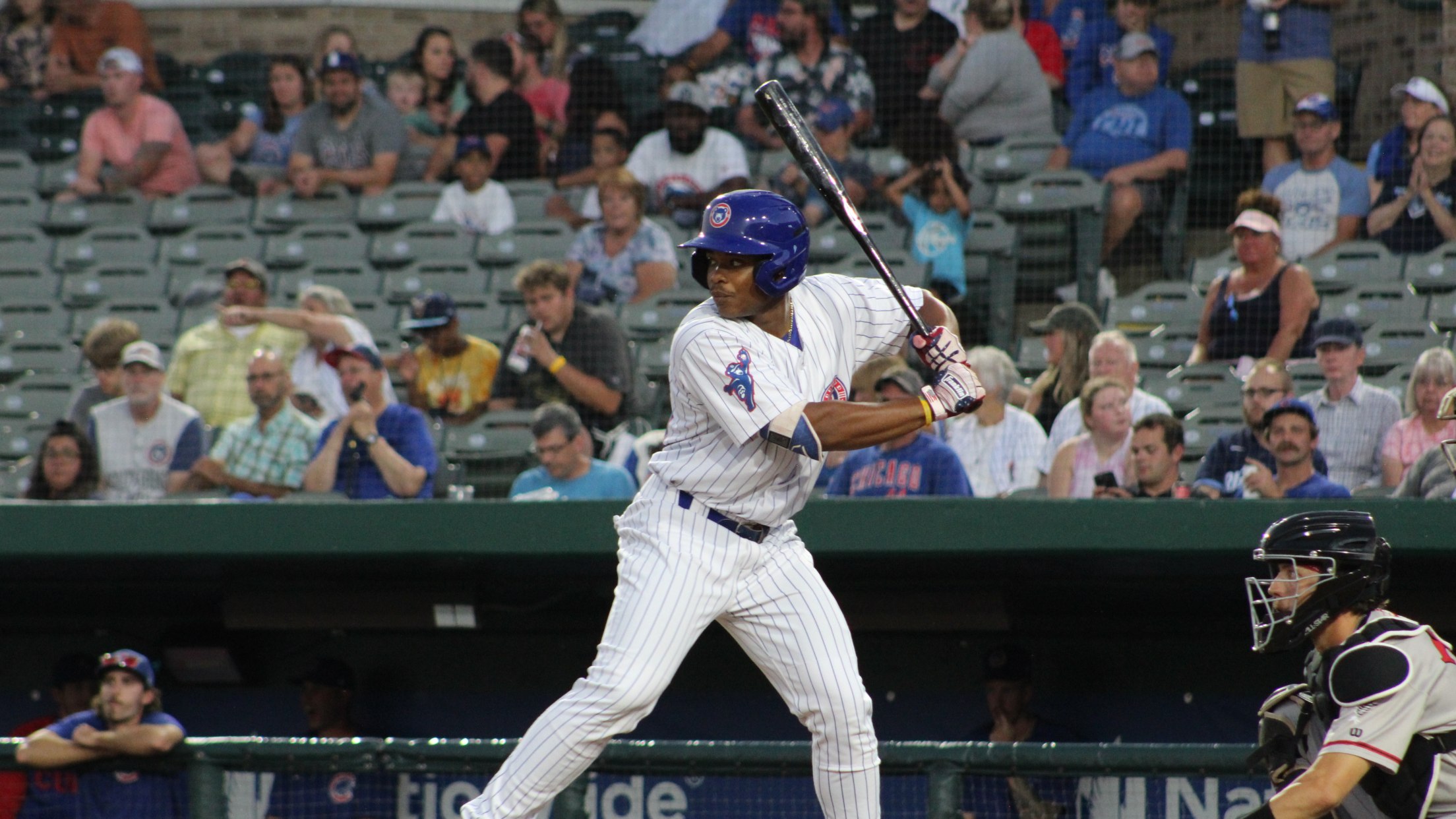 BOX SCORE CEDAR RAPIDS, IOWA – What a wild way to start this stretch between two teams about to play at least eight games in a row against each other. In game one of a six-game series that serves as a Midwest League postseason preview the Cedar Rapids Kernels took
Fabulous Franklin Leads Cubs to 9th Straight Home Victory
Franklin dealt and Made homered as the Cubs took down the Lugnuts 2-1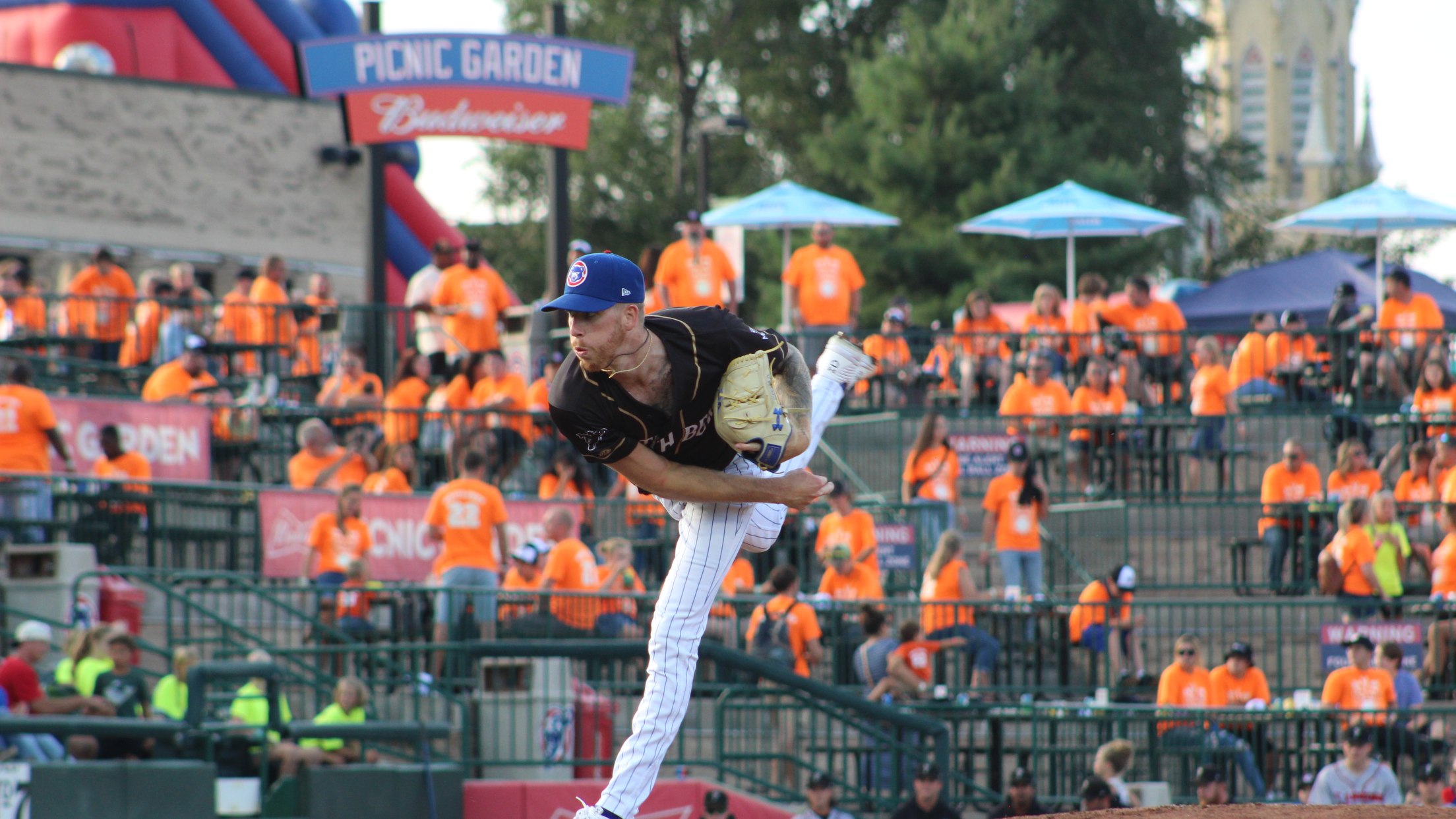 SOUTH BEND, IN – On Friday night the Cubs cut their magic number to one behind another stellar start at home from Kohl Franklin. The right-hander went a career-best 5.2 innings and allowed just one run on three hits, didn't walk a batter, and punched out seven. Franklin's last start
Cubs Tally 8th Straight Win at Home and Stay Undefeated on Marquee
Just another hard fought win in the Bend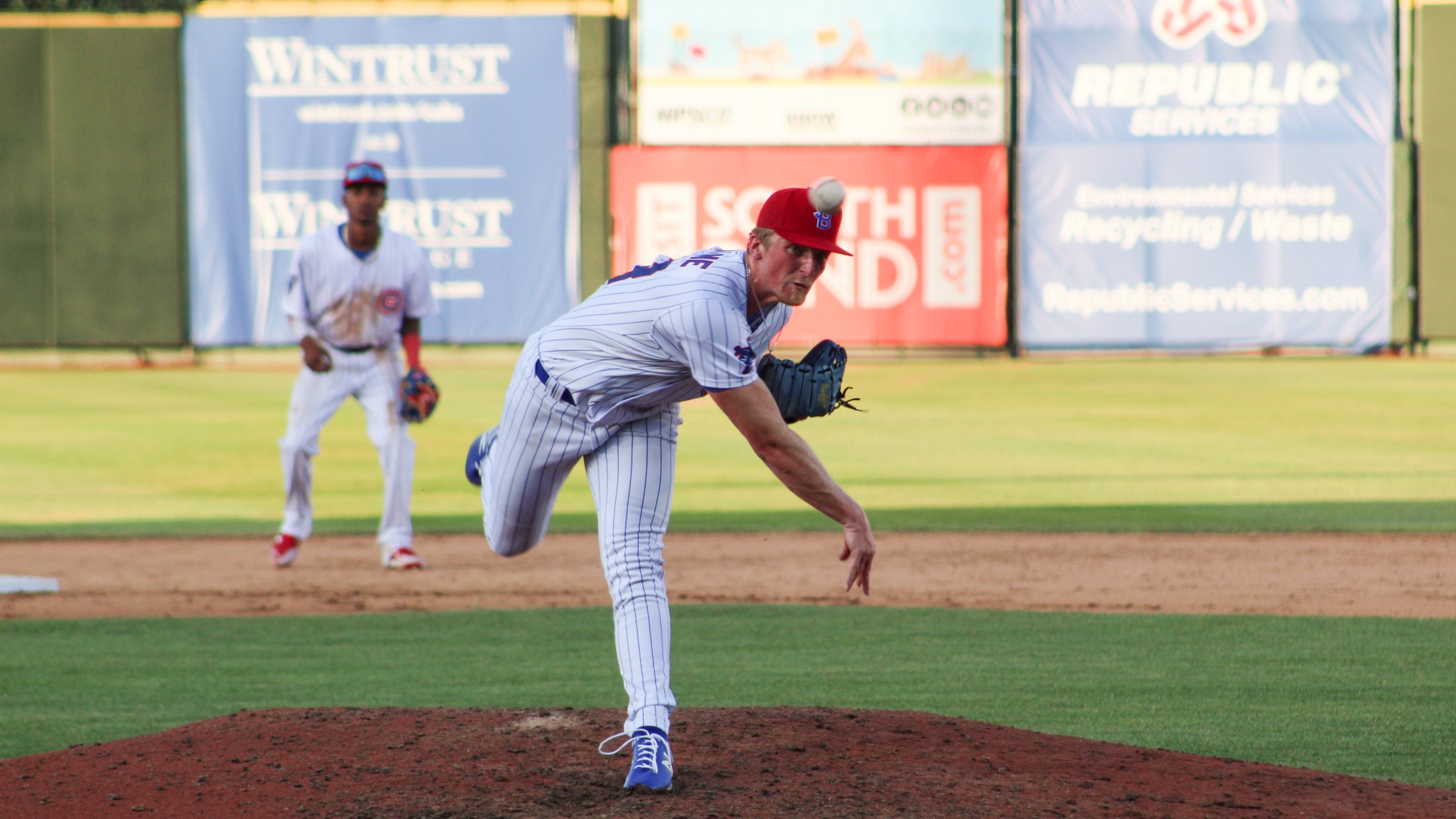 SOUTH BEND, IN – Luis Devers dealt, the bullpen shined, and the Cubs just kept things rolling with another victory, their fourth in a row and eighth in a row at home. At this point you know what you're getting from Luis Devers. He's as lethal and as consistent as
Aliendo, Murray Mash Homers in Cubs 4-2 Win
South Bend wins their third game in a row and seventh straight at home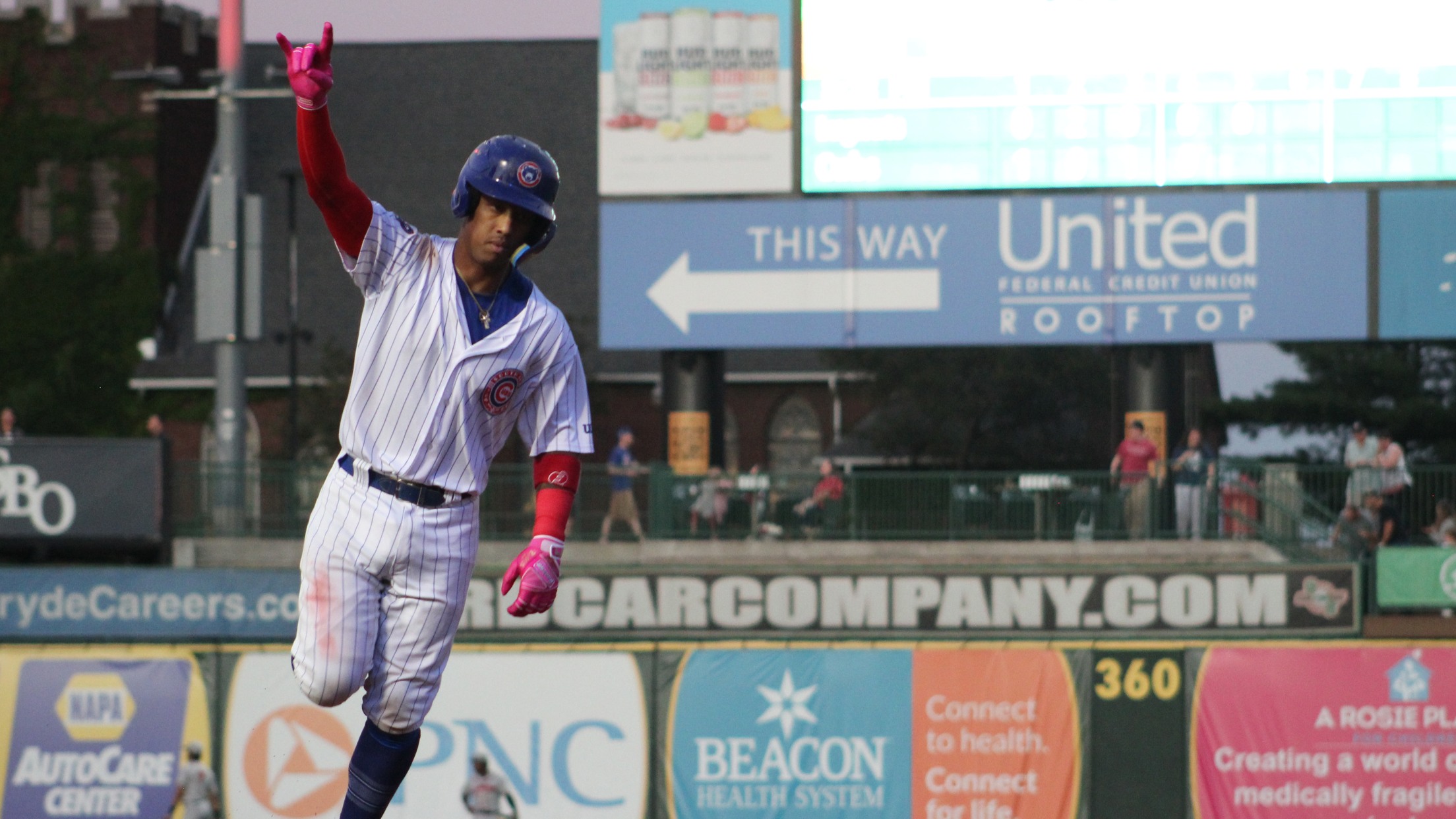 SOUTH BEND, IN – On a night in which the Cubs had left-hander Wade Miley making a rehab start with South Bend, it was actually the 21-year-old Porter Hodge who shined brightest on the mound. Hodge entered in the fifth inning, making his first relief appearance with South Bend. However,