Kannapolis' Quiroz continues path as baseball lifer
Venezuela native brings unique experience to first managerial role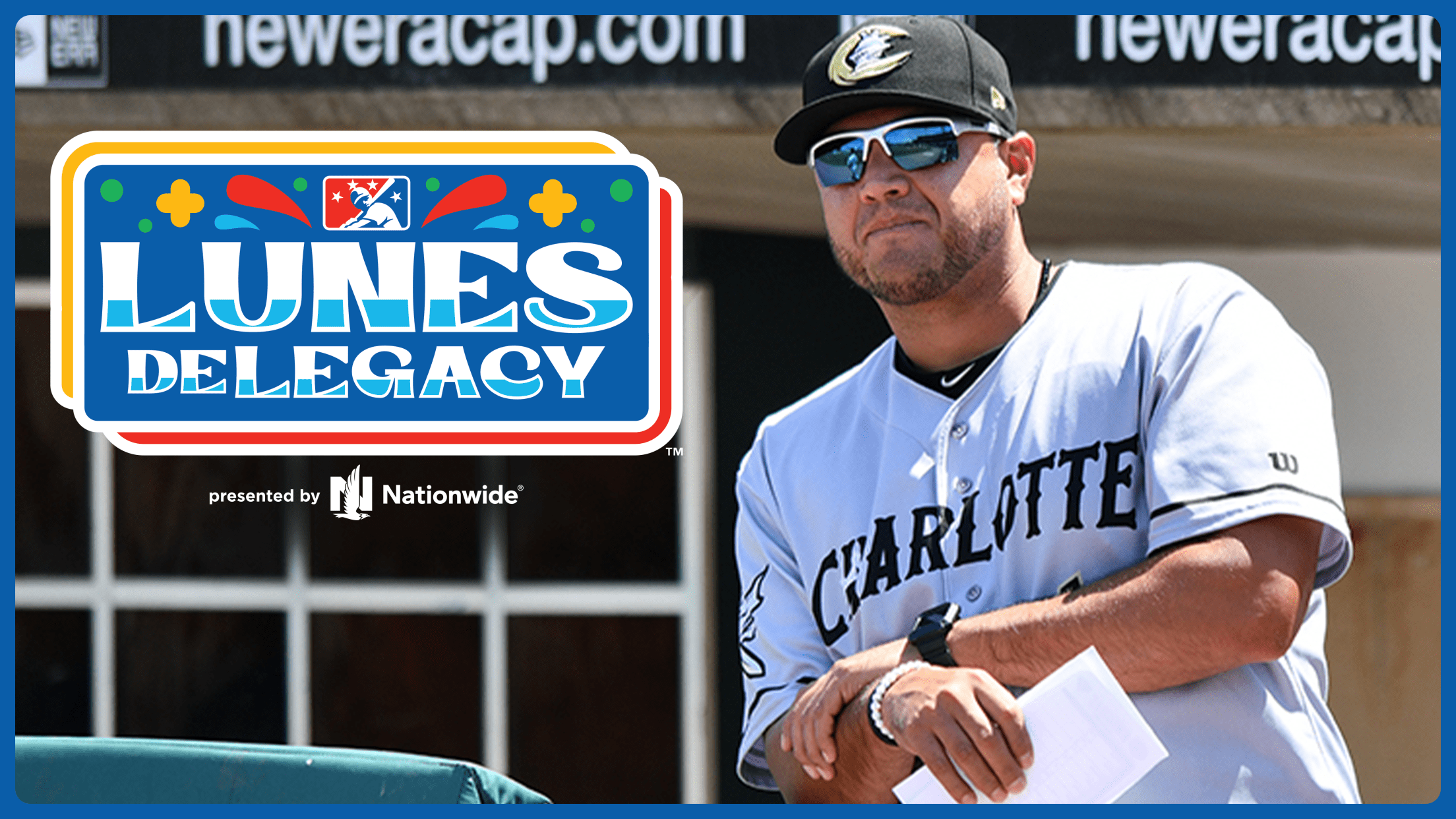 After a 17-year playing career, Guillermo Quiroz served as bench coach and hitting coach for Triple-A Charlotte during the 2019 season. (Ken Inness/MiLB.com)
As part of Hispanic Heritage Month, Lunes de Legacy, presented by Nationwide, shines a spotlight on Hispanic, Latino, Latina and Latinx stories throughout MiLB of those who have forged an impressive path and left a legacy in their wake. These individuals have inspired a new generation, currently writing their own
As part of Hispanic Heritage Month, Lunes de Legacy, presented by Nationwide, shines a spotlight on Hispanic, Latino, Latina and Latinx stories throughout MiLB of those who have forged an impressive path and left a legacy in their wake. These individuals have inspired a new generation, currently writing their own legacy.
There are few people around the world who have a baseball passport with as many stamps as the one of Guillermo Quiroz.
From his experience playing in the Little League World Series with Venezuela to his 17 seasons in the Minor Leagues to his stint with the World Series-winning Giants, Quiroz boasts a unique and inspiring journey through baseball -- one that recently led him to his first managerial job at the age of 38.
Prior to the cancellation of the 2020 Minor League campaign, Quiroz was set to skipper the Class A Kannapolis Cannon Ballers in their inaugural season. The former big league catcher never played for the White Sox but has coached in the organization for the past two seasons.
"[The] last couple years in my playing career, I knew I had younger guys next to me and I was helping them, basically, guiding them," he said. "Helping out the young pitching staff we had on our teams. So I knew that's what I wanted to do when I was done. I wanted to stay in baseball. I wanted to stay on the field. I wanted to coach, manage.
"My goal is to hopefully -- if I get a chance and do the proper things the right way -- to be a manager in the big leagues."
His transition began in 2018 with Class A Advanced Winston Salem, serving as bench coach to fellow Venezuelan Omar Vizquel. Last year, he stepped into the same role with Triple-A Charlotte under another longtime big leaguer, Mark Grudzielanek.
"Being by the side of those two guys throughout the whole game and talking to them -- game situations, all those little details that go into plays ... it was a great experience," Quiroz said. "Those are guys you want to learn from and, obviously, picking their brain every day was huge."
Many catchers are drawn to managing roles after their playing careers. In Quiroz's view, one of the most important in-game jobs of the manager is same as the main responsibility of a catcher --- to be meticulous in observing and analyzing everything that happens, large and small, from the time the first pitch is thrown until both teams have left the field.
"The most detail you pay attention to is your pitcher and how are you attacking hitters when you're playing defense," said Quiroz, whose background allowed him to take on extra duties when he was a hitting coach. "Every day, I was involved in the pitchers' and catchers' meetings. I had to make sure my catchers were getting the work done every day -- their routines, their footwork, their receiving, their blocking -- and following instructions when it came to game plans."
In Winston-Salem and Charlotte, Quiroz and his catchers pored over scouting reports and newer analytical guides, such as heat maps and spin efficiency charts. He's integrating cutting edge approaches to studying the game with more traditional ways of digesting information.
"I wanted to use the experience that got passed down to me," he said, remembering playing alongside veteran backstops like Buster Posey and Gregg Zaun. "Paying attention, knowing hitters, watching video, how to attack hitters. … I had to pick their brain and learn from them. That was a huge help."
Cannon Ballers Manager Guillermo Quiroz, has a special message for you!#HaveABlastatHome pic.twitter.com/h1zMgbePrj

— Kannapolis Cannon Ballers (@Kcannonballers) April 16, 2020
At his home in Florida during the unprecedented 2020 season, Quiroz has been tasked with keeping tabs on 15 players who likely would have been on his Kannapolis roster. In the meantime, he's eagerly awaiting the fall instructional league, where he hopes to get back to coaching prospects in person as the Major League club competes in the playoffs.
Two years into his coaching career, Quiroz already has worked with some of the players on that team making its first postseason appearance since 2008. Luis Robert and Nick Madrigal were both in Winston-Salem in 2018 and Charlotte last year. Dane Dunning also pitched for the Dash two years ago. Even Eloy Jiménez spent a little time with the Knights on a 2019 rehab assignment. That's the benefit of working in the stacked White Sox system.
"You see guys with a lot of talent. You see guys that are hungry. You see guys that are willing to do everything they can and work hard to be able to win championships," Quiroz said. "That's what you want to have as an organization. You want to build up that mentality. It's not only about developing them. Nowadays, it's about being there, playing the right way and creating that winning mentality."
It's likely that Garrett Crochet, who made his big league debut about three months after the South Siders picked him in the first round of this year's Draft, would have started on Quiroz's roster had there been a South Atlantic League season.
Guillermo Quiroz haciendo drills en la receptoria con Alfredo Gonzalez pic.twitter.com/J8y39gMI7a

— Rafael Bastidas (@rafaelbastidass) May 18, 2019
Being a young player trying to make an impact on a global stage is something Quiroz knows a little bit about.
"When I was 10, I got to represent Venezuela in a tournament in Japan," said the native of Maracaibo, a port city in the northwest part of the country. "They basically picked 14 guys out of the whole country, and I was one of them."
Quiroz said his team finished third in that tournament. But before long, he was competing for his country again. In 1994, he played for Coquivacoa Little League (alongside another future big leaguer, Yusmeiro Petit), which won the Little League World Series championship, defeating a team from Northridge, California, that included future NFL quarterback Matt Cassel.
Although that victory was an "awesome" experience in and of itself, Quiroz knew in the moment that he'd been turned on to something much larger.
"It basically opened up my eyes to what I wanted to do," he said. "I told my dad ever since the first time I was in the States, which was 1994 in that Little League World Series, 'Hey, Dad, I don't think I've ever seen grass that green. And I want to be able to play on that grass.'"
Quiroz's dream came true. He signed with the Blue Jays four years after the LLWS and two months before his 17th birthday. After signing, he began a journeyman career in Medicine Hat, Canada, in the Rookie-level Pioneer League. It ended with Triple-A Columbus in the International League. All told, his playing career spanned 14 Minor League teams and 10 Major League stints with six organizations over 17 years. He also played 11 seasons in the Venezuelan Winter League before his retirement in 2017.
Although he got a taste of world travel as a boy, adjusting to a new culture in his early years in professional ball was a new challenge.
"It was my first time being by myself out in a different country. I had to put everything together," he said. "I was a guy that my mom took care of my whole life, and I had to learn how to cook. I had to learn how to wash my clothes. I had to learn how to speak a new language. I had to eat different food.
"[It was] a lot of adjustments. It was different. But it was worth it. It's what I wanted to do."
Quiroz hit .251/.320/.407 with 130 homers and 626 RBIs in 1,218 Minor League games, and batted .199/.256/.277 with three homers and 34 RBIs in 148 games in the Majors. The lifestyle took a toll on him and his family, but he never forgot it was all for the game he loved.
"I played in towns that I never heard of in my life," he said. "I'm being honest. I never dreamed of going to those cities or countries."
Quiroz can't remember the names of all the teams he played for, but he believes he could probably remember each year individually.
He played in Jackson, Tennessee, when the Generals were known as the West Tenn Diamond Jaxx. He played for the Fresno Grizzlies, who have twice switched affiliations since he was last there in 2014. He played for the San Antonio Missions, now a Triple-A club, when it was a member of the Double-A Texas League. He played for the Queens Kings, New Haven Ravens and two other now-defunct Minor League teams.
The latter stages of his career provided some stability on Triple-A clubs and, in 2014, one giant payoff in the Majors.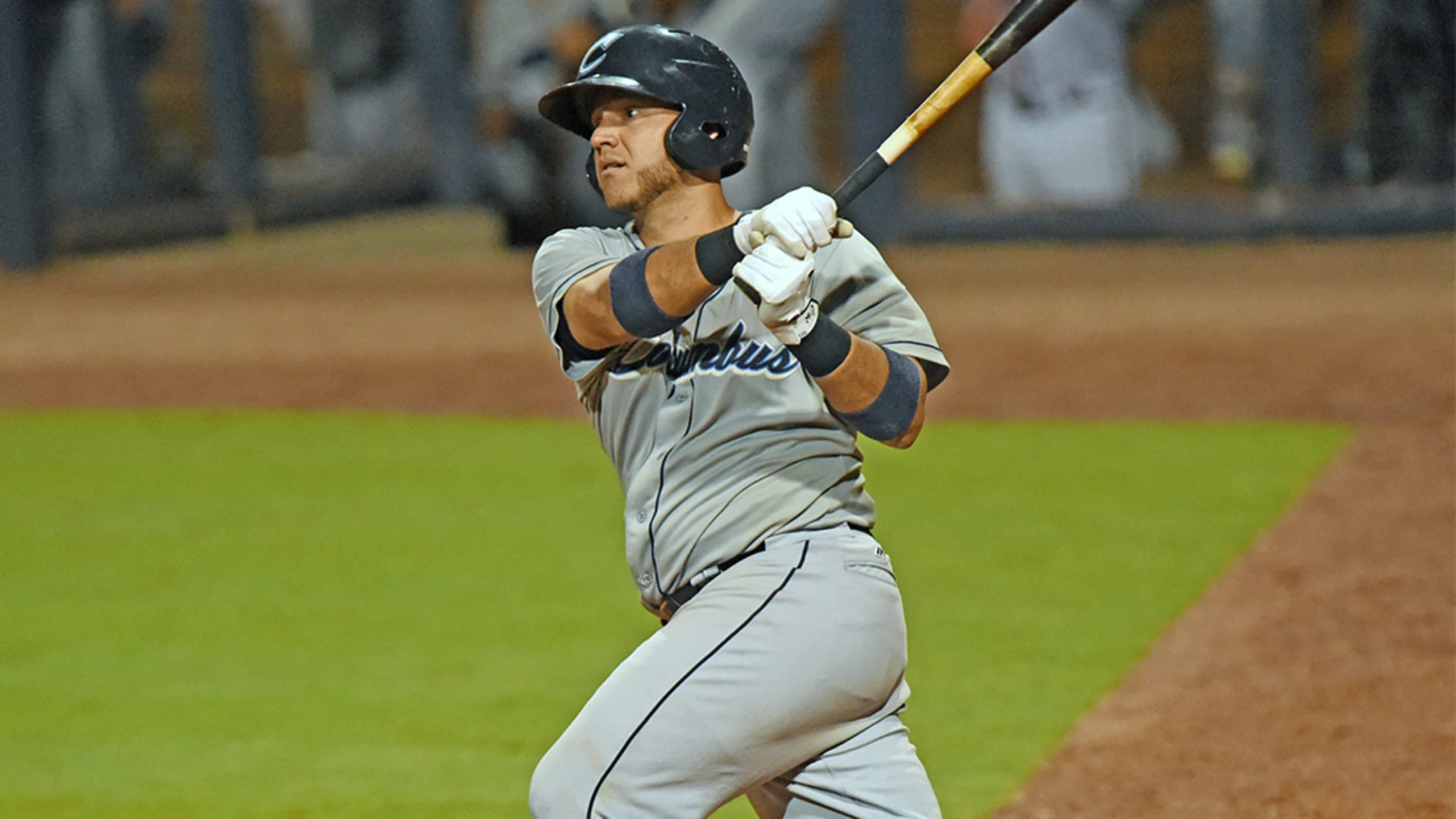 "As a kid, you dream of, you're playing in the backyard or in the street with your friends and you'll say, '3-2, two outs, winning run on third base, World Series.' You have all these thoughts in your mind."
Quiroz didn't get into any games, but he vividly remembers his experience in the dugout during the final out of Game 7 as the Giants captured their third "even year" title.
"[Madison] Bumgarner made that pitch, and the last out was a pop foul to third base," he said. "And I remember Pablo [Sandoval] coming towards our dugout and he caught that ball and he just laid in the grass there, and I was like, 'Oh, my God, we just won.
"Pablo was still laying there, and I was like, 'Dude, come on get up! We just won.' But after that it was just amazing. … All those guys that were on that team, such superstars, so humble on and off the field, in the clubhouse especially. It's something that you dream of and it's something that came true."
In his final Minor League season, Quiroz found himself the elder statesman on a Columbus team that featured future big leaguers like Jesús Aguilar, Yandy Díaz, Gio Urshela, Ronny Rodríguez and Erik González in 2016.
"They were always joking around with me, saying, 'Hey, this is the old man on the team. This is the veteran guy,'" Quiroz said.
Beyond his age and experience, there were moments toward the end of his playing career that signaled to Quiroz that he might have a career in coaching.
"I remember we were playing [Indianapolis in 2016] and we needed one game to make it to the playoffs. And we were losing by two runs, it was the eighth inning and I came up to hit," Quiroz said, recalling his at-bat against fellow Venezuelan Jorge Rondon. "I told [Aguilar], 'Hey, we need to win to get into the playoffs. I'm going to hit a homer. We're going to go ahead and we're going to win this game.' I got a fastball middle-in. There was runners on first and second, and we went ahead and we won that game."
Quiroz felt comparable levels of excitement this spring as he approached his first assignment as a manager. He won't soon forget watching a team of his own take the field during the few intrasquad games he got to manage at Spring Training.
"It felt the right fit for me, you know? That's what I wanted to do," he said. "Obviously, with time and experience, hopefully we can get back to the big league level."
Gerard Gilberto is a contributor to MiLB.com. Follow and interact with him on Twitter, <a href="https://twitter.com/GerardGilberto" target="blank" >@GerardGilberto_.