Yankees Triple Rehab In Somerset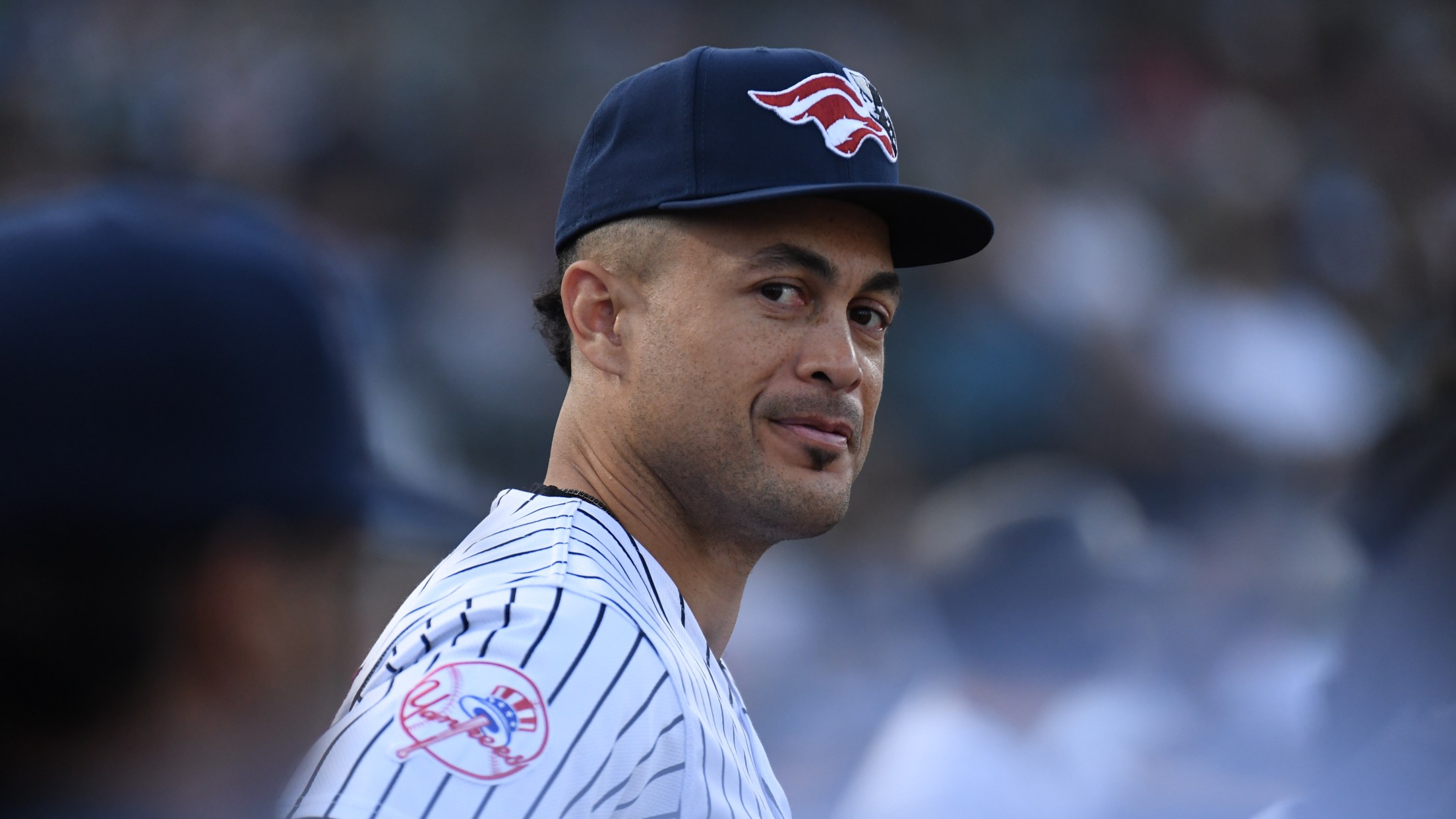 Bridgewater, New Jersey – The Yankees were forced to make a slew of roster moves on Tuesday night prior to their matchup with the Mariners after the injury bug bit the big-league club yet again. The good news is that there could be key reinforcements coming back in the very
Bridgewater, New Jersey – The Yankees were forced to make a slew of roster moves on Tuesday night prior to their matchup with the Mariners after the injury bug bit the big-league club yet again. The good news is that there could be key reinforcements coming back in the very near future after the rehabbing trio of Giancarlo Stanton, Josh Donaldson and Tommy Kahnle suited up for the Patriots and looked to have healthy appearances in the teams 3-1 series opening loss to Portland on Tuesday.
Two @MLB MVPs in the🏡 #RepBX @Giancarlo818 @BringerOfRain20 pic.twitter.com/ncxIDzAFbP

— Somerset Patriots (@SOMPatriots) May 30, 2023
Stanton saw his first live game action since being placed on the IL back on April 16 with a left hamstring strain after slashing .269/.296/.558 with four homers and 11 RBI in 13 games for the Yankees. The 2017 National League MVP served as the team's DH and batted third in the Patriots lineup – the five-time MLB all-star went 0-for-3 and drew a walk in four trips to the plate. Stanton made solid barrel contact and showed no hesitation while busting out of the box.
The timeline for Stanton to return to the Bombers is unclear as of Tuesday night, but the slugger said during pre-game media availability that he felt like he was where he needed to be health wise to come back and contribute immediately.
"I'm going to get through today and go from there," said Stanton. "See how I feel moving around, picking up the ball, everything, and go from there."
"I'm very close to being back to where I want to be," Stanton said. "I'm ready to go - I just need to get some games under my belt, or some at-bats at least."
Donaldson's admittedly is poised to make a return to the Yankees lineup in the coming days after landing on the IL back on April 6 with a right hamstring strain. The three-time MLB all-star has been down this road not so long ago - the organization expected Donaldson to rejoin the team following an April 18 rehab appearance with Somerset that was supposed to be a one-and-done. Instead, the organization was forced to shut him down indefinitely after experiencing continued discomfort in the hamstring.
"Before that game the hamstring just kind of tightened up on me," admitted Donaldson. "I didn't really want to come out of the game, and I tried to play through it, hopefully it would get better, and it didn't. "
Batting in the two-hole in front of Stanton on Tuesday, Donaldson went 1-for-4 at the plate with a well-struck single the other way into right field. Donaldson also played all nine innings defensively in the field at third base. If this is indeed it for him on the minor league rehab circuit, Donaldson wraps up a four-game stretch with Somerset and Scranton by going 4-for-13 with a homer, a double, two RBI and four walks drawn.
"If everything goes well today, I think I am going to fly out to LA in the next day, or so," Donaldson prior to Tuesday's game. "It's been a decent amount of time and I'd like to be able to get out there and help our team win."
Three's Company #RepBX pic.twitter.com/ljZlB75KeE

— Somerset Patriots (@SOMPatriots) May 31, 2023
Kahnle inked a free-agent deal to return to the organization that developed him over the winter after a successful late 2022 season with the Dodgers in his comeback from Tommy John Surgery. The Yankees viewed the righty as a key factor in the backend of their bullpen this season, but a right bicep tendonitis diagnosis landed him on the IL back on March 27 and has been out of action since. Like Donaldson, Kahnle admitted that the tentative plan is for him to join the Yankees in Los Angeles when they square off with the Dodgers beginning on Thursday as long as he felt good after his outing on Tuesday night.
The 33-year-old Kahnle came on in relief of starter Richard Fitts to pitch the seventh and was forced to navigate through the first high-stress situation that he has endured during his five-game rehab period. Kahnle induced a first-pitch fly-out before surrendering an RBI double that was sandwiched between two walks in the frame. In all, Kahnle tossed 17 pitches, seven for strikes and allowed an earned run with two walks and a strikeout.
In five outings between Tampa, Scranton and Somerset, Kahnle pitched five innings and allowed just one run on two hits with three walks and six strikeouts.
"I'm pretty excited," admitted Kahnle prior to Tuesday's game. "It's been a couple of months here, so I am chomping at the bit a little bit here."
Kahnle added, "It's always rewarding once you finally finish rehabbing and can get back with the team and help instead of being on a training table for a few months. It'll be awesome to get back, contribute and help the team win."
Matt Kardos | SomersetPatriots.com Beat Writer
Matt Kardos has covered the Yankees minor league system for over a decade and will spend his 11th season on the beat covering the Patriots for SomersetPatriots.com. Throughout his career, Matt has contributed to MLB.com, YES Network and Pinstriped Prospects. When he's not at the ballpark, Matt enjoys traveling with his wife Kimberly, watching Jets football and collecting sports cards.