Patriots To Host Fundraisers For Former Player Corey Smith's Family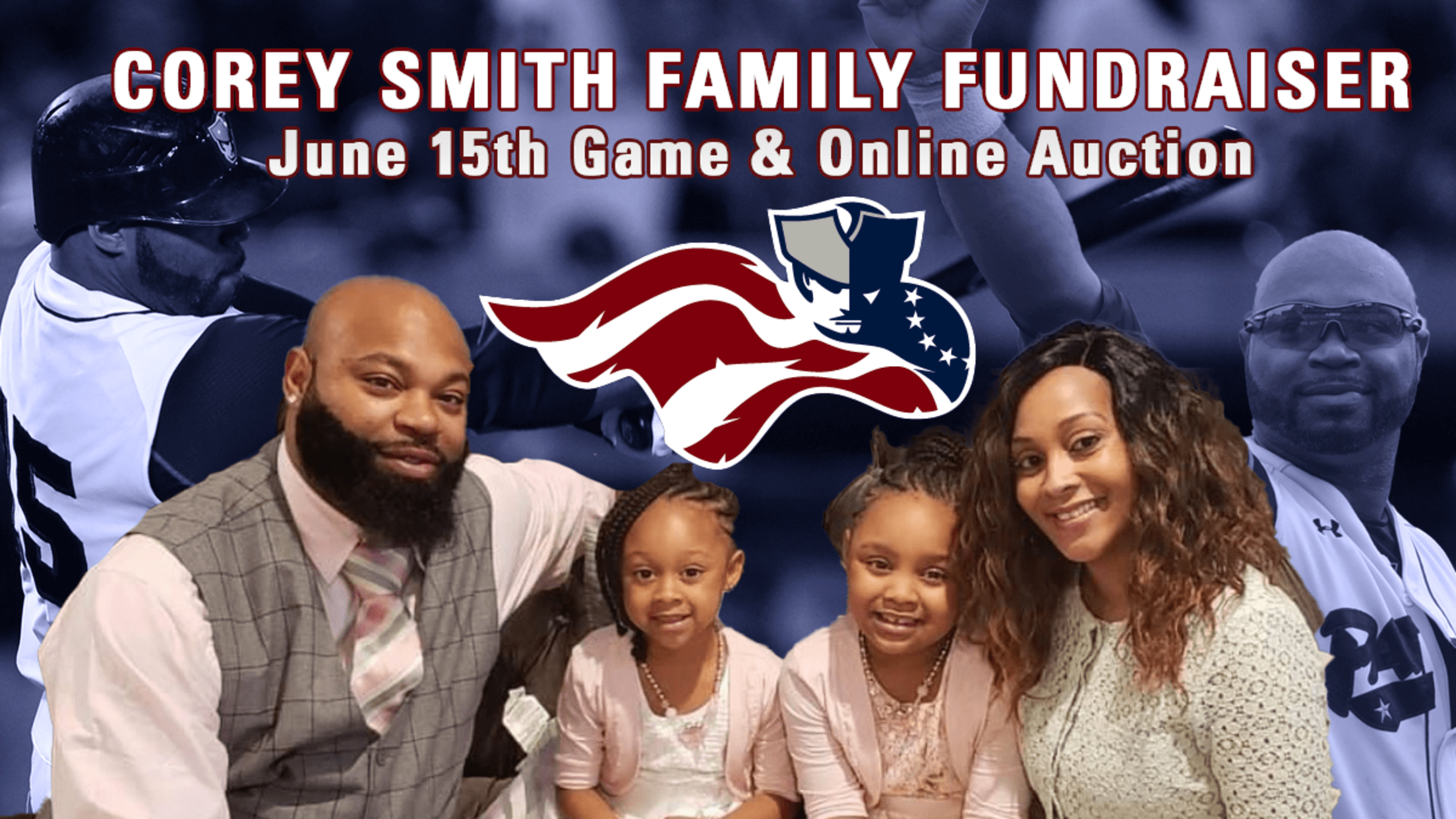 Bridgewater, New Jersey – The Somerset Patriots, the New York Yankees Double-A affiliate, will be holding fundraisers to help the family of former player, Corey Smith. Smith was the Cleveland Guardians first round pick in the 2000 MLB Draft out of Piscataway High School. He went on to play 12
Bridgewater, New Jersey – The Somerset Patriots, the New York Yankees Double-A affiliate, will be holding fundraisers to help the family of former player, Corey Smith.
Smith was the Cleveland Guardians first round pick in the 2000 MLB Draft out of Piscataway High School. He went on to play 12 minor league seasons with Cleveland, San Diego, Chicago (AL), Los Angeles (AL), Kansas City and Los Angeles (NL) before finishing his career in Somerset (ALPB) from 2012-2014.
His family is going through a difficult time and are in need of help financially to be able to care for his wife and children. Smith's wife Gloria had a brain aneurysm and suffered several seizures. She was in a coma for weeks, and though she is now awake, it is not clear if she will regain full movement in her long recovery ahead. The medical bills and expenses to care for Gloria have become very difficult to cover for the Smith family.
To support the family, the Patriots have two upcoming fundraisers in place. $5.00 of tickets purchased using promo code: smith15 for the Thursday, June 15 game will benefit the family. The code can be used online HERE, by calling (908) 252-0700 or in person at the Patriots box office located at TD Bank Ballpark. The June 15 game's 50/50 raffle will also go to the Smith family.
In addition, the Patriots will host an online MiLB Auction of memorabilia from Monday, June 5 through Sunday, June 25. Fans will be able to bid on autographed memorabilia, exclusive experiences and more to add to the fundraising efforts.
About the Somerset Patriots
The Somerset Patriots are the New York Yankees Double-A Affiliate and develop today's top minor league talent into the pinstriped superstars of tomorrow for MLB's winningest team. The Patriots are the reigning Eastern League Champions and play their home games at TD Bank Ballpark in Bridgewater, NJ, where fans of all ages and levels of baseball fandom get to enjoy the unique experience that is minor league baseball. To learn more, visit: somersetpatriots.com.