False Start: Series opener in Syracuse postponed
RailRiders and Mets add DH to week that already includes one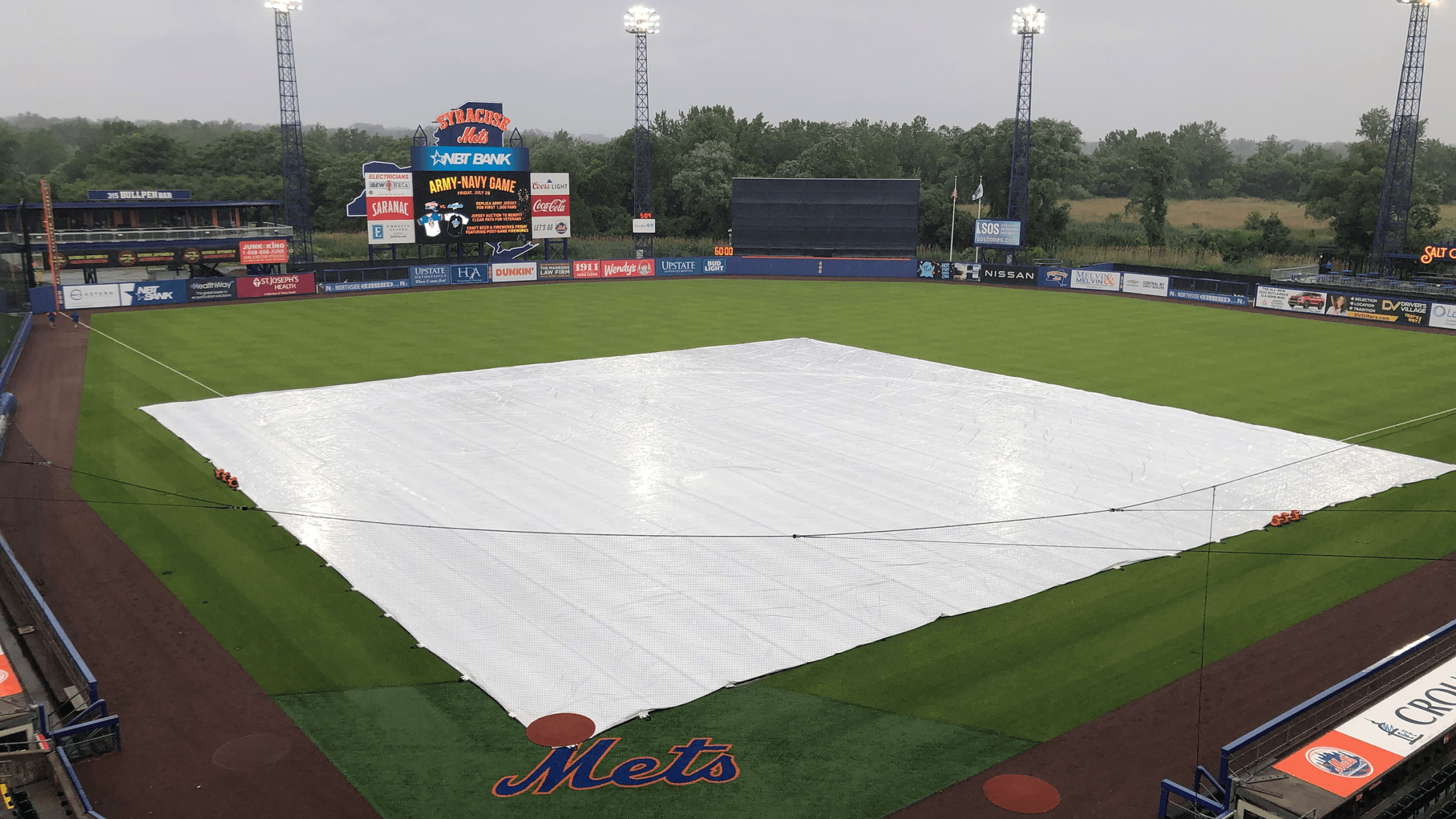 Syracuse, NY (June 7, 2022) – The Scranton/Wilkes-Barre RailRiders game against the Syracuse Mets, slated for 6:35 P.M. on Tuesday night at NBT Bank Stadium, has been postponed due inclement weather. The RailRiders and Mets will make up tonight's game on Friday, June 10, as part of a doubleheader at
*Syracuse, NY (June 7, 2022) – *The Scranton/Wilkes-Barre RailRiders game against the Syracuse Mets, slated for 6:35 P.M. on Tuesday night at NBT Bank Stadium, has been postponed due inclement weather. The RailRiders and Mets will make up tonight's game on Friday, June 10, as part of a doubleheader at beginning at 4:05 P.M.
Scranton/Wilkes-Barre and Syracuse already have a twinbill scheduled for Wednesday to make-up a postponed game on April 10. Game one will start at 4:05 P.M. tomorrow.
The RailRiders are on the road until next Tuesday when they host the Rochester Red Wings at PNC Field for the first time this season. For tickets and promotional information, visit www.swbrailriders.com/tickets.