Express Fall 5-1, Split Series with Space Cowboys
Round Rock PH Meibrys Viloria Goes Yard to Avoid Shutout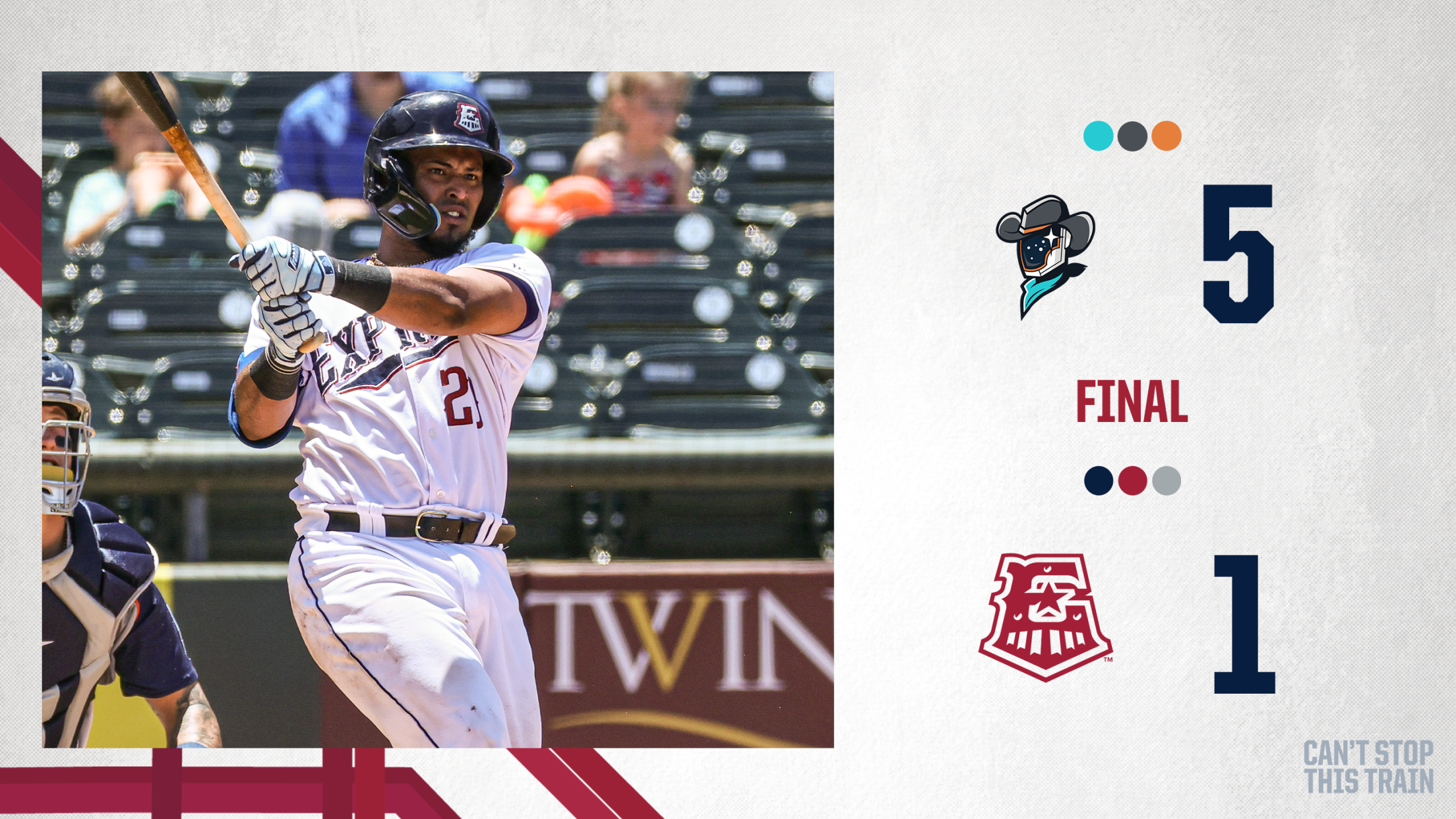 (Andy Nietupski / TTL Sports Media)
ROUND ROCK, Texas – The Round Rock Express (74-61) split a six-game series against the Sugar Land Space Cowboys (63-70) after dropping Sunday afternoon's series finale at Dell Diamond by a final score of 5-1. Express starter RHP Spencer Howard (3-3, 3.58) was tagged with the loss after allowing one
ROUND ROCK, Texas – The Round Rock Express (74-61) split a six-game series against the Sugar Land Space Cowboys (63-70) after dropping Sunday afternoon's series finale at Dell Diamond by a final score of 5-1.
Express starter RHP Spencer Howard (3-3, 3.58) was tagged with the loss after allowing one run on five hits and striking out four during his Major League rehab start. Space Cowboys reliever LHP Blake Taylor (1-0, 9.00) went home with the win thanks to a 1.1-inning performance that saw one walk and two punchouts.
Along the Train Tracks:
Sugar Land opened the scoring in the first frame when 1B Taylor Jones lifted a two-out double down the left-field line and CF Jake Meyers singled to give the Space Cowboys a 1-0 lead.
The visitors added another run in the fifth thanks to a solo home run from 3B Edwin Diaz.
Sugar Land extended its lead to 5-0 with three runs in the eighth inning. Meyers knocked a one-out single before scoring on a combination of a Justin Dirden single and Round Rock error. A double from 2B Pedro León sent Dirden home before León rounded out the frame's scoring thanks to a wild pitch and single from LF Marty Costes.
Round Rock avoided the shutout when PH Meibrys Viloria launched a solo home run onto the right-field berm in the bottom of the eighth. RF Elier Hernandez reached base with a one-out single in the ninth, but Sugar Land sealed the 5-1 victory with the final two outs.
E-Train Excerpts:
Two Texas Rangers made Major League rehab appearances with the Express on Sunday. RHP Spencer Howard tossed a 4.0-inning start that saw one run, five hits and four strikeouts. CF Eli White went 0-for-4 with two strikeouts and two putouts.
Round Rock LHP Jake Latz and RHP Demarcus Evans were the only two out of the bullpen that did not allow a run. Latz tossed 2.0 innings with two hits, one walk and one strikeout while Evans went 1.1 frame and struck out one batter.
Next up: Round Rock and El Paso will meet on Tuesday night at Southwest University Park for the start of a crucial six-game series. Both El Paso and Round Rock will start a pitcher to be announced.
Single game tickets are available for purchase or bring your group to Dell Diamond. For more information on the Express, visit RRExpress.com or call (512) 255-2255. Subscribe to the E-Train email newsletter and keep up with the Express on Facebook, Instagram and Twitter!