Round Rock Downs Sugar Land 6-3 on Saturday Night
Express Take a 3-2 Lead in the Six-Game Series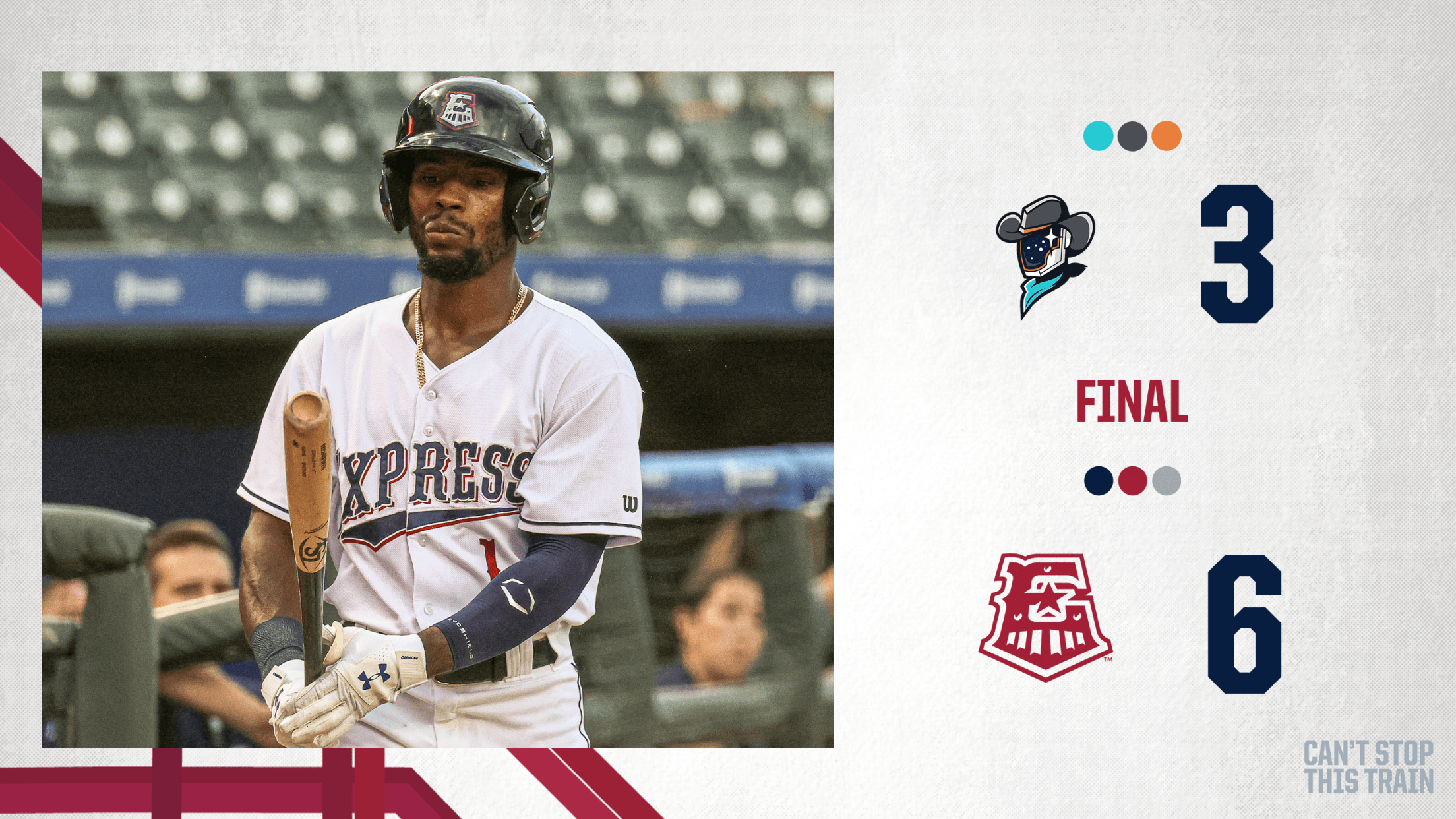 (Andy Nietupski / TTL Sports Media)
ROUND ROCK, Texas – The Round Rock Express (74-60) responded with a 6-3 victory on Saturday night against the Sugar Land Space Cowboys (62-70) at Dell Diamond to take a 3-2 series lead. Express starter RHP Cole Winn (9-6, 6.12) earned the victory after 5.0 innings and only two earned
ROUND ROCK, Texas – The Round Rock Express (74-60) responded with a 6-3 victory on Saturday night against the Sugar Land Space Cowboys (62-70) at Dell Diamond to take a 3-2 series lead.
Express starter RHP Cole Winn (9-6, 6.12) earned the victory after 5.0 innings and only two earned runs on four hits, three walks and four strikeouts. Space Cowboys reliever RHP Jon Olczak (3-3, 4.45) was tagged with the loss after his 1.2-inning performance saw three runs, two of which were earned, on four hits, one walk and one strikeout. LHP James Jones collected the save after he pitched a scoreless ninth inning with only one hit and three strikeouts.
Along the Train Tracks:
Round Rock plated the first run of the evening in the third frame. C Matt Whatley worked a leadoff walk before a ground-rule double from DH Meibrys Viloria put runners in scoring position. In the next at-bat, RF Elier Hernandez lifted a sacrifice fly into left field to give the Express a 1-0 lead.
Sugar Land LF Aledmys Díaz put the visitors on the board with a solo home run to start the fourth frame. RF Marty Costes gave the Space Cowboys a 2-1 lead in the fifth with a solo shot of his own.
The E-Train took over again in the bottom of the fifth. 1B Andy Ibáñez came home first with a walk, wild pitch, Space Cowboys error and Sandro Fabian double. Fabian also scored as CF J.P. Martinez singled.
Round Rock extended their lead to 5-2 in the sixth inning. Whatley and Viloria scored when 3B Ezequiel Duran singled through the hole at second base and the throw home was overshot for a Sugar Land error.
Both teams added one additional run as Fabian scored for the Express on a Martinez single in the seventh and 1B Taylor Jones knocked a home run for the Space Cowboys in the eighth.
E-Train Excerpts:
RHP Cole Winn earned his ninth win of the season and is now tied for the second-most in the Pacific Coast League. Winn's previous high in wins was four, which he achieved in both 2019 and 2021. Winn has also set new career highs in innings (107.1) and walks (78). He reached 100 strikeouts after he earned four more on Saturday. He sits at 103 for the season and is just five away from setting a new career high.
3B Ezequiel Duran and CF J.P. Martinez each had two hits for the Express. Martinez was the only E-Train member with multiple RBI as he had two. It was the first multi-hit game for Martinez since August 10.
Next up: Round Rock and Sugar Land face off in the series finale on Sunday afternoon at Dell Diamond. Space Cowboys RHP Shawn Dubin (1-4, 4.22) is slated to make the start against an Express pitcher to be announced. First pitch is scheduled for 1:05 p.m.
Single game tickets are available for purchase or bring your group to Dell Diamond. For more information on the Express, visit RRExpress.com or call (512) 255-2255. Subscribe to the E-Train email newsletter and keep up with the Express on Facebook, Instagram and Twitter!