Round Rock Falls 13-0 to El Paso on Saturday Night
Express Shut Out for First Time on Road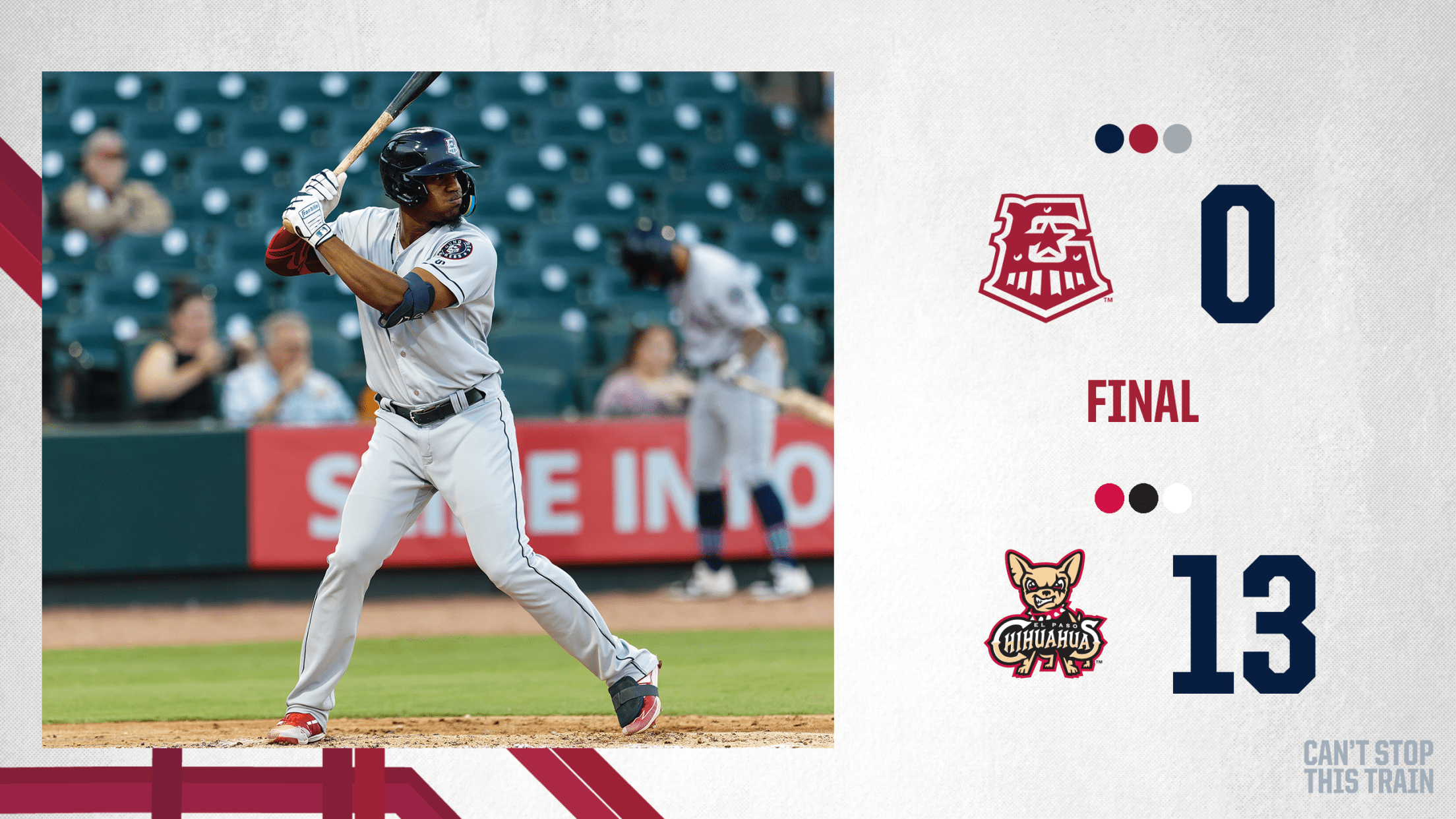 (Eddie Kelly / ProLook Photos)
EL PASO, Texas – Saturday night saw the El Paso Chihuahuas (79-61) clinch the series win with a 13-0 victory over the Round Rock Express (75-65). The shutout marked the first of the season for the Express when playing on the road Texas Rangers RHP Spencer Howard (3-4, 4.05) was
EL PASO, Texas – Saturday night saw the El Paso Chihuahuas (79-61) clinch the series win with a 13-0 victory over the Round Rock Express (75-65). The shutout marked the first of the season for the Express when playing on the road
Texas Rangers RHP Spencer Howard (3-4, 4.05) was tagged with the loss after a 3.0-inning rehab start that saw six runs, four of which were earned, four hits, three walks and one strikeout. Chihuahuas LHP Jay Groome (2-2, 3.48) earned the win with a start that went 6.0 innings and saw six punchouts.
Along the Train Tracks:
El Paso loaded the bases thanks to a Round Rock error, C.J. Hinojosa single and Kyle Martin walk to start the second inning. A double from LF Jarryd Dale sent 1B Taylor Kohlwey and Hinojosa home before Martin scored as CF Thomas Milone grounded out. Dale found home on a Matthew Batten groundout to make it a 4-0 game.
The Chihuahuas dropped a seven-spot in the fourth on a combination of two singles, two doubles, three walks, a sacrifice bunt, sacrifice fly and a fielder's choice. The first two outs helped El Paso runs to score and the final was made as Martin attempted to extend his double to a triple.
The home team extended their lead to 12-0 in the sixth inning when RF Brandon Dixon and 3B Eguy Rosario hit back-to-back singles then moved into scoring position on a passed ball. C Brett Sullivan scored Dixon on a sacrifice fly for the frame's only run.
El Paso tacked on one more in the seventh as Dixon hit a double to send Milone home after he had worked a one-out walk.
E-Train Excerpts:
Round Rock RF Elier Hernandez and 1B Blaine Crim both finished Saturday night 2-for-4. Hernandez added a double to his night and each struck out once.
Texas Rangers RHP Joe Barlow made his first rehab appearance for the Express on Saturday, tossing one hitless inning of relief that saw two strikeouts.
Express RHP Chase Lee was the team's only other pitcher that did not allow a run as he threw 1.0 frame out of the bullpen and allowed one hit while striking out one and inducing a double play.
Next up: Round Rock and El Paso face off in the series finale on Sunday afternoon. Express RHP Tyson Miller (4-7, 4.68) is scheduled to make the start up against Chihuahuas RHP Pedro Avila (6-2, 4.74). First pitch at Southwest University Park is slated for 1:05 p.m. CT.
Single game tickets are available for purchase or bring your group to Dell Diamond. For more information on the Express, visit RRExpress.com or call (512) 255-2255. Subscribe to the E-Train email newsletter and keep up with the Express on Facebook, Instagram and Twitter!