Offense Stalls In 4-1 Loss to Isotopes
Express Collect Only Three Hits as Huff Homers In Friday Night Loss at Albuquerque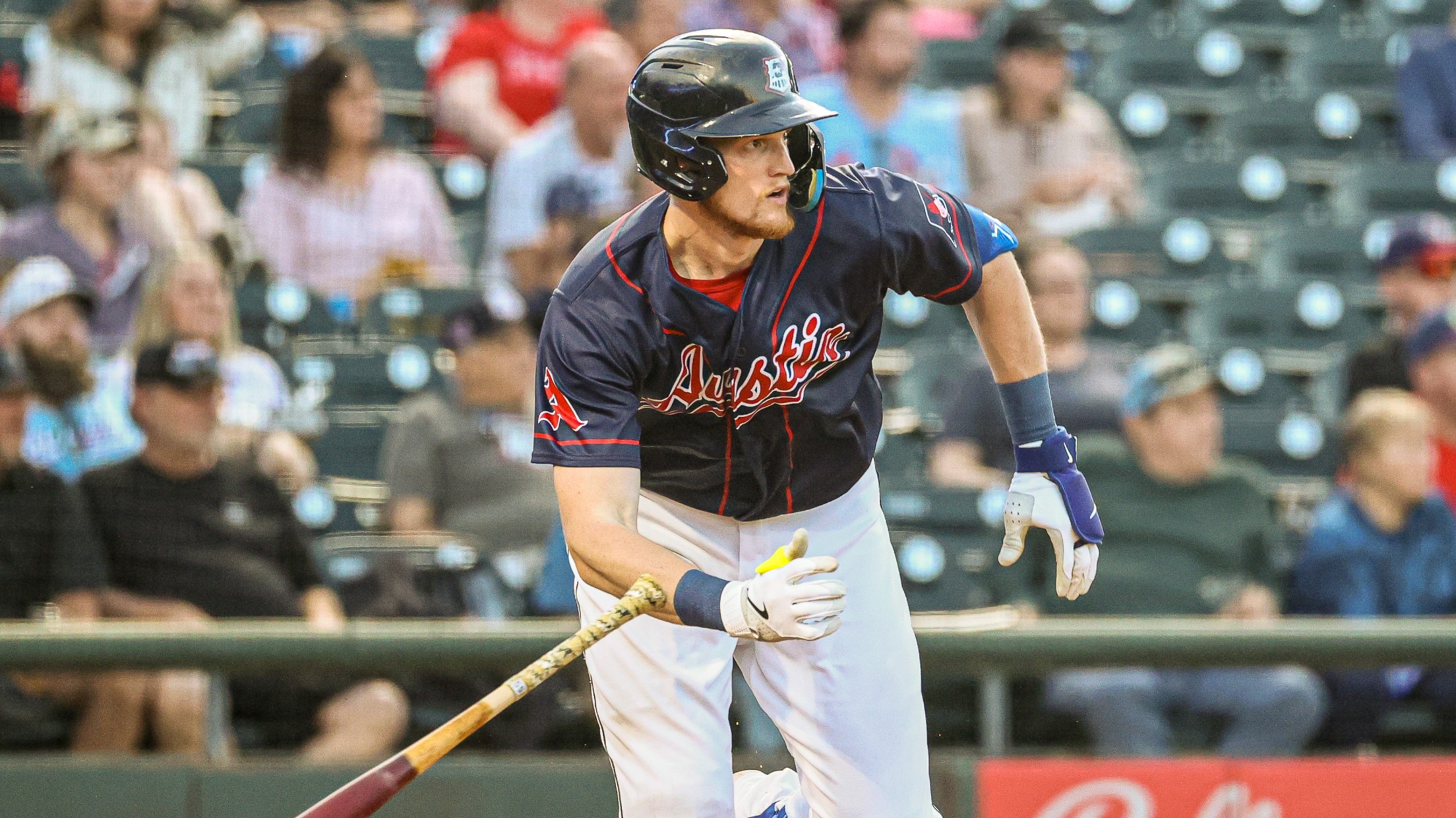 (Andy Neitupski/TTL Sports Media)
ALBUQUERQUE, N.M. – The Round Rock Express (25-23) fell to the Albuquerque Isotopes (22-27) by a final score of 4-1 on Friday Night at Isotopes Park. Albuquerque LHP Eli Lingos (1-1, 6.64) collected the win after 2.1 innings out of the bullpen. The lefty allowed only one run with one
ALBUQUERQUE, N.M. – The Round Rock Express (25-23) fell to the Albuquerque Isotopes (22-27) by a final score of 4-1 on Friday Night at Isotopes Park.
Albuquerque LHP Eli Lingos (1-1, 6.64) collected the win after 2.1 innings out of the bullpen. The lefty allowed only one run with one hit and a walk. Round Rock starter LHP Josh Dye (0-1, 8.31) got the loss following 2.2 frames with two earned runs on six hits and one walk. Isotopes RHP Matt Koch earned his first save of the year after 2.0 shutout innings without allowing a hit and collecting three strikeouts.
Along the Train Tracks:
Albuquerque scored a run in the first inning. With one out, the Isotopes swatted three consecutive singles with the third coming from C Brian Serven to score 2B Coco Montes.
The Isotopes tacked on a second run in the second inning. Back-to-back singles to open the frame from SS Connor Kaiser and DH Daniel Cope put runners on first and third base. LF Yorvis Torrealba grounded out to score Kaiser from third base and extended the lead to 2-0.
Albuquerque 1B Elehuris Montero blasted his 12th home run of the season in the fifth inning to extend the advantage to 3-0. The inning continued as RF Trevor Boone tripled before 3B Aaron Schunk doubled to increase the lead to 4-0.
Round Rock didn't go quietly as DH Sam Huff lifted his sixth home run of the season in the seventh inning and the Express trailed 4-1. The E-Train couldn't build off the momentum and the score stood final.
E-Train Excerpts:
The Express collected only three hits and it's just the third time this year they have had three hits or less in a game. Round Rock had two hits on May 12 and three hits on April 12.
C Sam Huff hit his sixth home run of the season and his first since May 4 at Reno. This month, the righty is slashing .304/.407/.587/.994 in 12 games.
RHP Tyler Zombro dealt another scoreless outing out of the Express bullpen. He went 1.1 innings and allowed one walk and one strikeout. In two outings and 3.0 innings, Zombro has not allowed a hit or a run.
Next up: Round Rock and Albuquerque will play game five of the series at Isotopes Park on Saturday. An Express pitcher to be announced will start against Isotopes LHP Ryan Rolison (--, --). First pitch is scheduled for 7:35 p.m. CT.
Single game tickets as well as full season and mini season membership plans are on sale now. For more information about the Express, visit RRExpress.com or call (512) 255-2255. Subscribe to the E-Train email newsletter and keep up with the Express on Facebook, Instagram and Twitter!