Express and Whitestone Brewery Team Up to Create 'Batter Up Blonde'
Official Beer of the Express Can Only Be Found at Dell Diamond Starting Thursday, June 1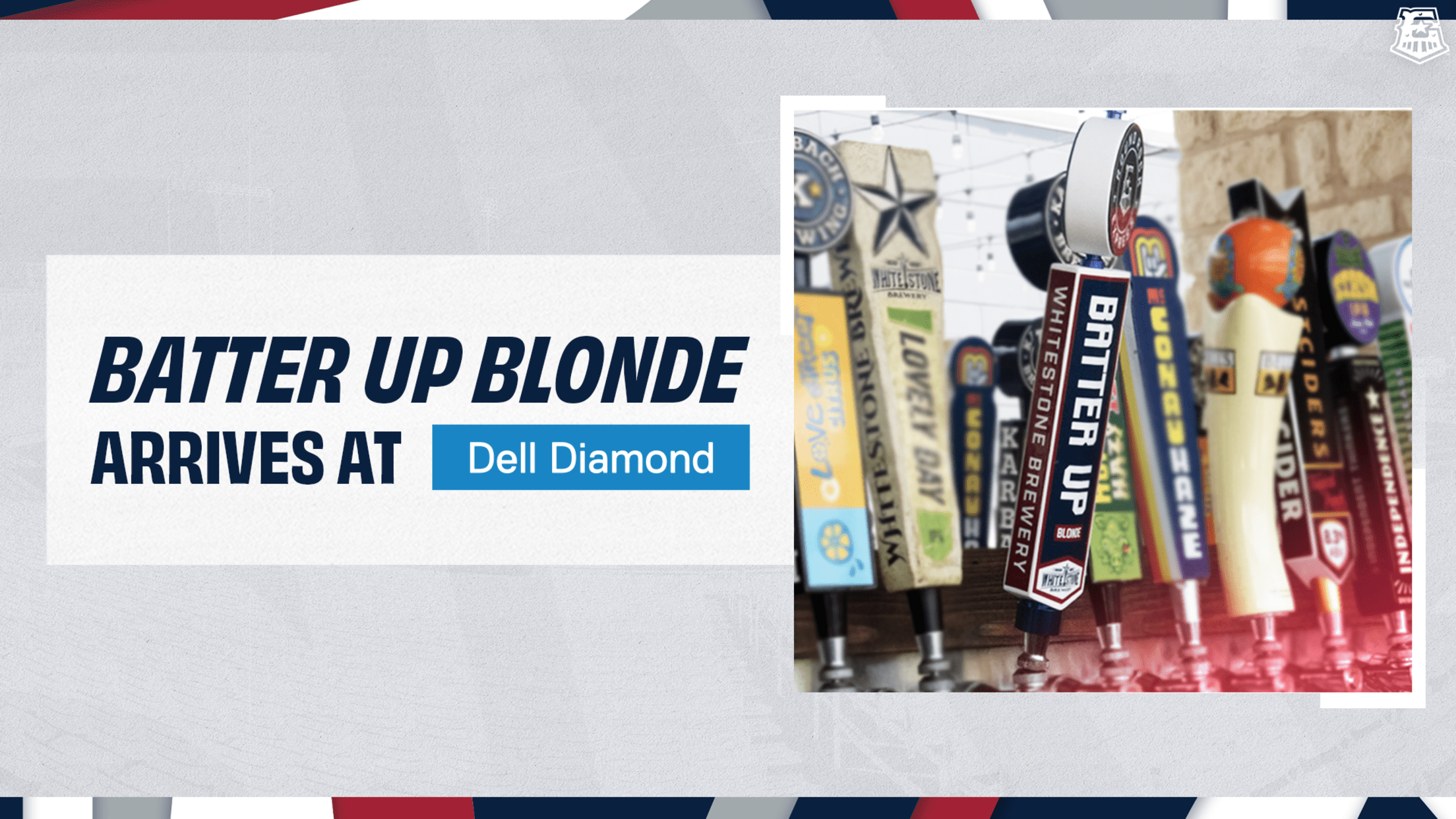 ROUND ROCK, Texas – Ready for an ice-cold beer?! The Round Rock Express, in partnership with Whitestone Brewery and Brown Distributing, is excited to announce the official house beer of the Express: Batter Up Blonde. This sweet, 5.2 percent alcohol by volume, blonde ale features a hint of citrus and
ROUND ROCK, Texas – Ready for an ice-cold beer?! The Round Rock Express, in partnership with Whitestone Brewery and Brown Distributing, is excited to announce the official house beer of the Express: Batter Up Blonde. This sweet, 5.2 percent alcohol by volume, blonde ale features a hint of citrus and is the perfect beer to sip on while watching the Express at Dell Diamond. The beer will make its debut on Thursday, June 1.
Fans can find the beer throughout the ballpark for the remainder of the season. In honor of its debut, fans can snag a 24-ounce Batter Up Blonde for only $4 on June 1. Moving forward, it will be part of regular Thirsty Thursday discounts.
"This idea has been in the making for a while and we knew Whitestone Brewery was the perfect partner for it," Round Rock Express President Chris Almendarez said. "When we had initial conversations with them about the beer, we were incredibly excited about the opportunity to provide our fans with a quality beer that was crafted locally. There's nothing better than a cold Batter Up Blonde on a hot summer day at Dell Diamond!"
Whitestone Brewery is located in Cedar Park, Texas off of Whitestone Blvd. Owners Ryan and Danielle Anglen opened Whitestone with a vision to provide a space where people can enjoy a high-quality, meticulously crafted beer while exchanging great conversation with friends, family and peers unwinding after a long day.
"The biggest thing is all of us are huge baseball fans," Whitestone Brewery Sales Manager Kevin Clark said. "I've been at Dell Diamond since the very beginning. Getting the name out there with this partnership with the most successful minor league baseball team there is, It's unbelievable."
Express fans can find the beer throughout Dell Diamond at Brew at the Rock Beer Garden, Bullpen Bar, Chez Mac, Cork & Barrel and the Intel Club.
The Express return home tonight, May 30 against the Sugar Land Space Cowboys (Houston Astros affiliate) at 7:05 p.m. Full Season Plans, Fireworks membership packages and 4-Seam Plans are on sale now. For more information about the Express, visit RRExpress.com or call (512) 255-2255. Subscribe to the E-Train email newsletter and keep up with the Express on Facebook, Instagram and Twitter!