Carter Homer Lifts Braves To Win Over Crawdads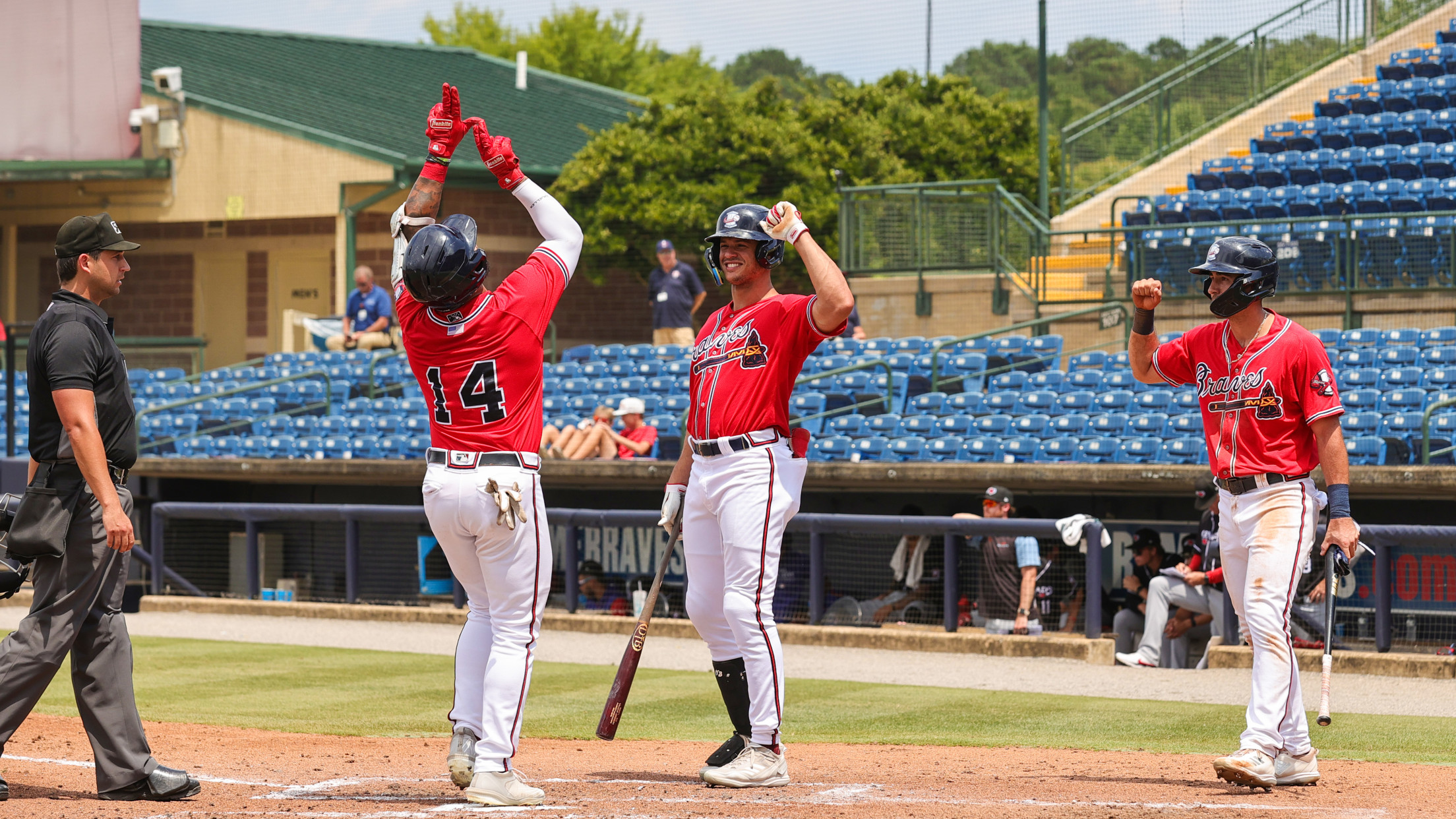 ROME, GA - The Rome Braves and Hickory Crawdads met for the final time in Rome in 2022, as Sunday's series finale would wrap up the home stand. Rome's rotation would turn back over to Roddery Munoz. Munoz opened the series for the Braves on Tuesday in a game that
Braves Drop Contest To Hot Hitting Hickory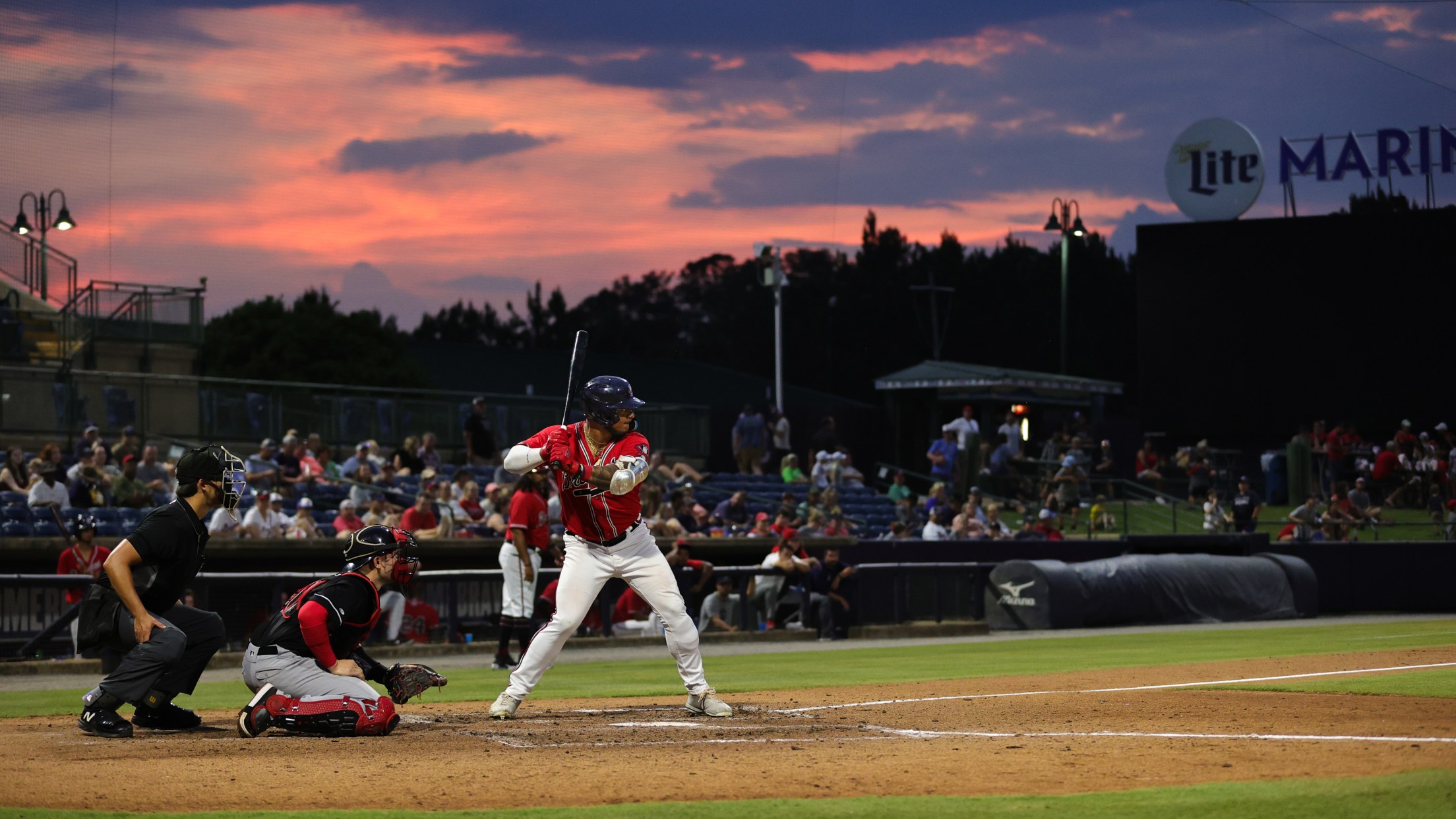 ROME, GA - The Rome Braves and Hickory Crawdads took to the diamond in the first game of the second half of the 2022 campaign on Friday night, with Rome looking to equalize the series at two games each. Rome would turn to righty Royber Salinas in a must win
Hoffmann, Braves' Arms Blank Hickory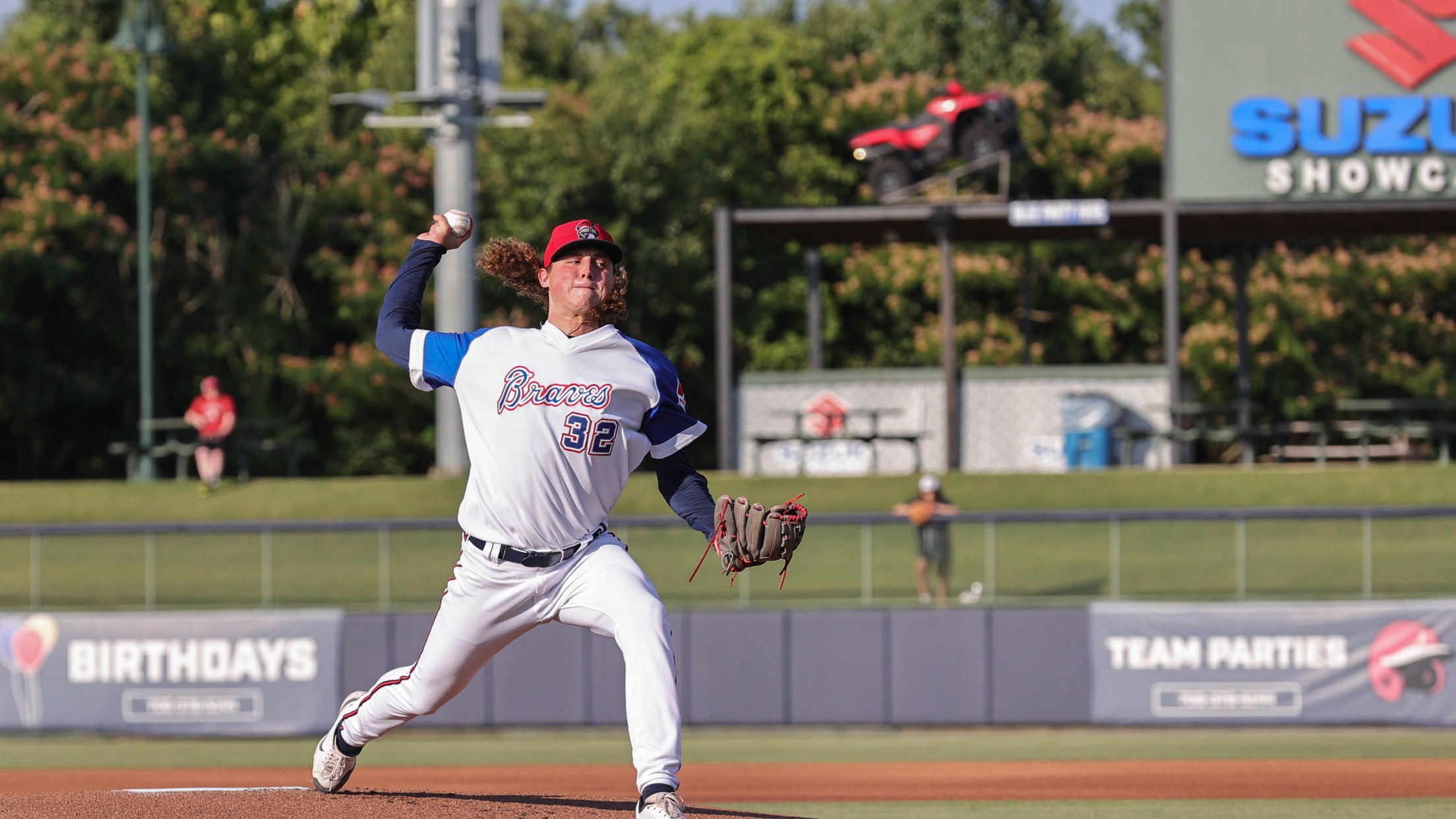 ROME, GA - In a pivotal moment in Rome's six game stent with the Crawdads, Andrew Hoffmann stepped up and delivered a much needed outing. Rome entered Thursday night's matchup with the Hickory Crawdads down two games to none in the series. In the prior two contests, the Braves had
Dodd Deals, Braves Fall To 'Dads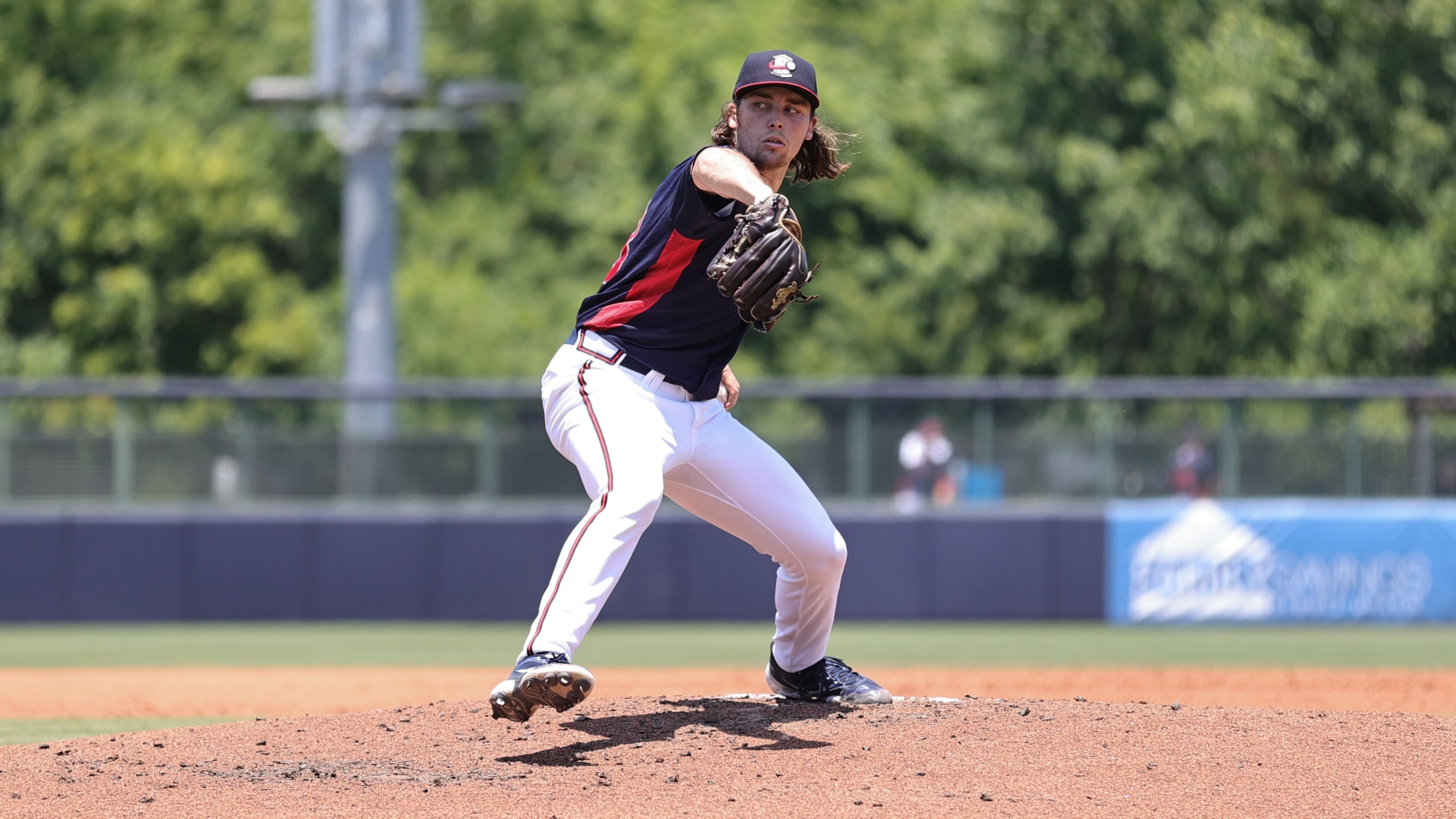 ROME, GA - The Rome Braves and Hickory Crawdads met up for game two of their six game series for a 1:00 PM first pitch, with lefty Dylan Dodd getting the ball for the Braves. Dodd would enter the Wednesday matinee contest with six wins under his belt, and a
Crawdads Cruise Past Braves In Game One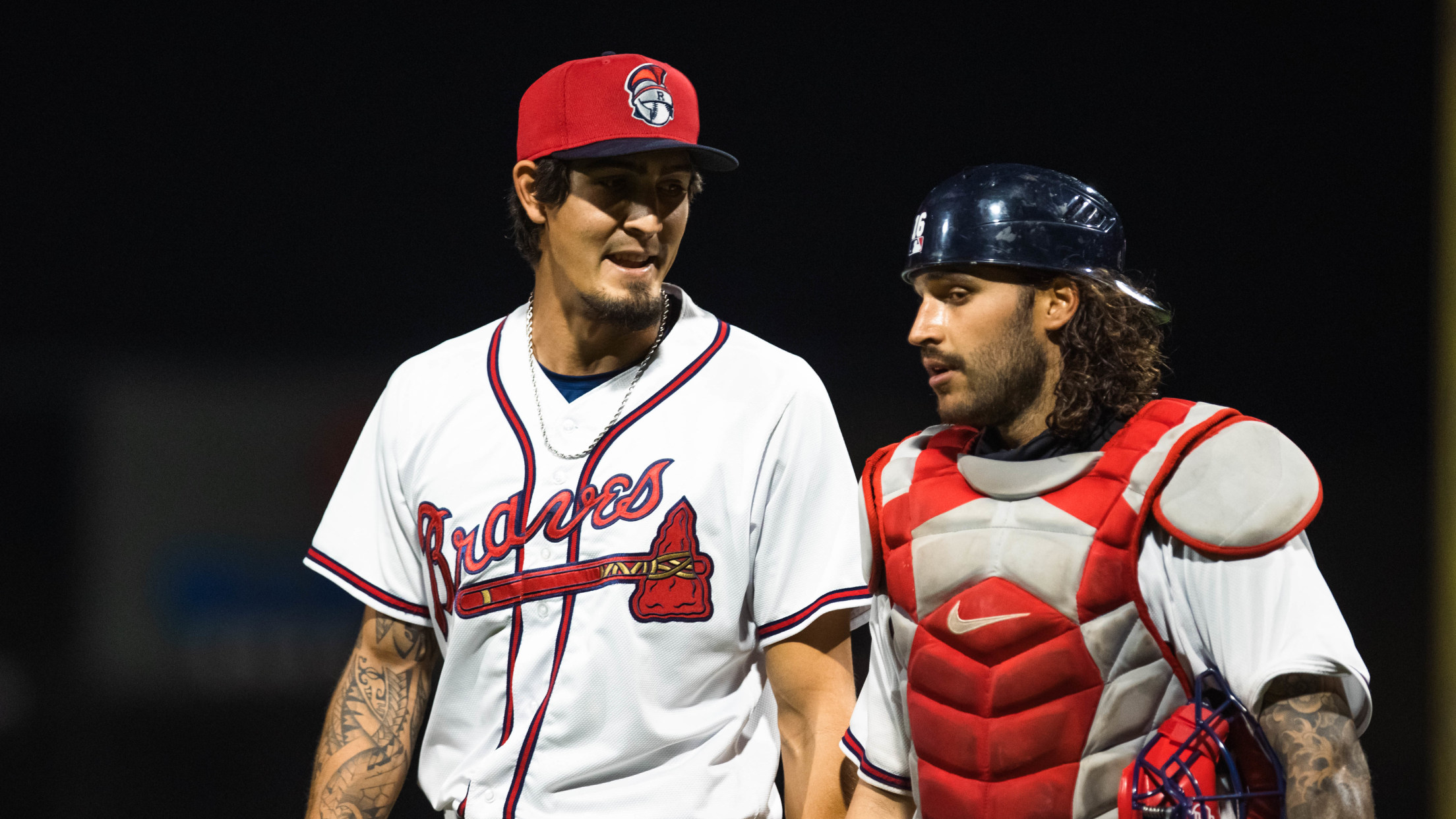 ROME, GA - The Rome Braves welcomed the Hickory Crawdads to town for the first time in 2022 for six straight games. The Braves and Crawdads would both enter the night's contest trailing the first Bowling Green Hot Rods. The Crawdads would be two and a half games back, and
Braves Winners Of Six Day Slugfest With Tourists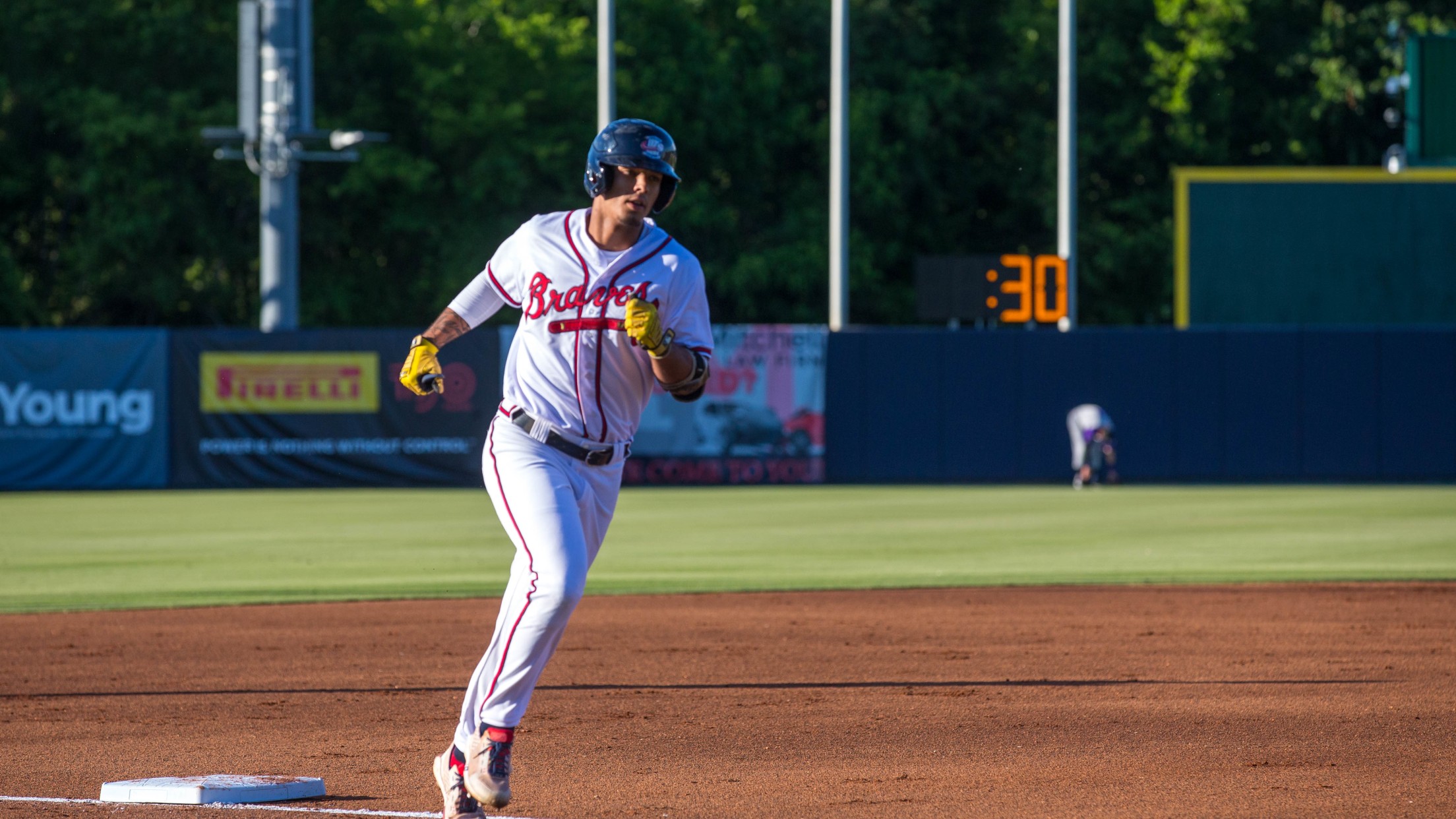 ROME, GA – After spending two straight weeks at home, the Rome Braves hit the road for six games with the Asheville Tourists. Game One: Tourists 19, Braves 7 Rome and Asheville would kick off the series with a bang, as Asheville would tally nineteen total runs in the opener
Rome Settles For Series Split With Blue Rocks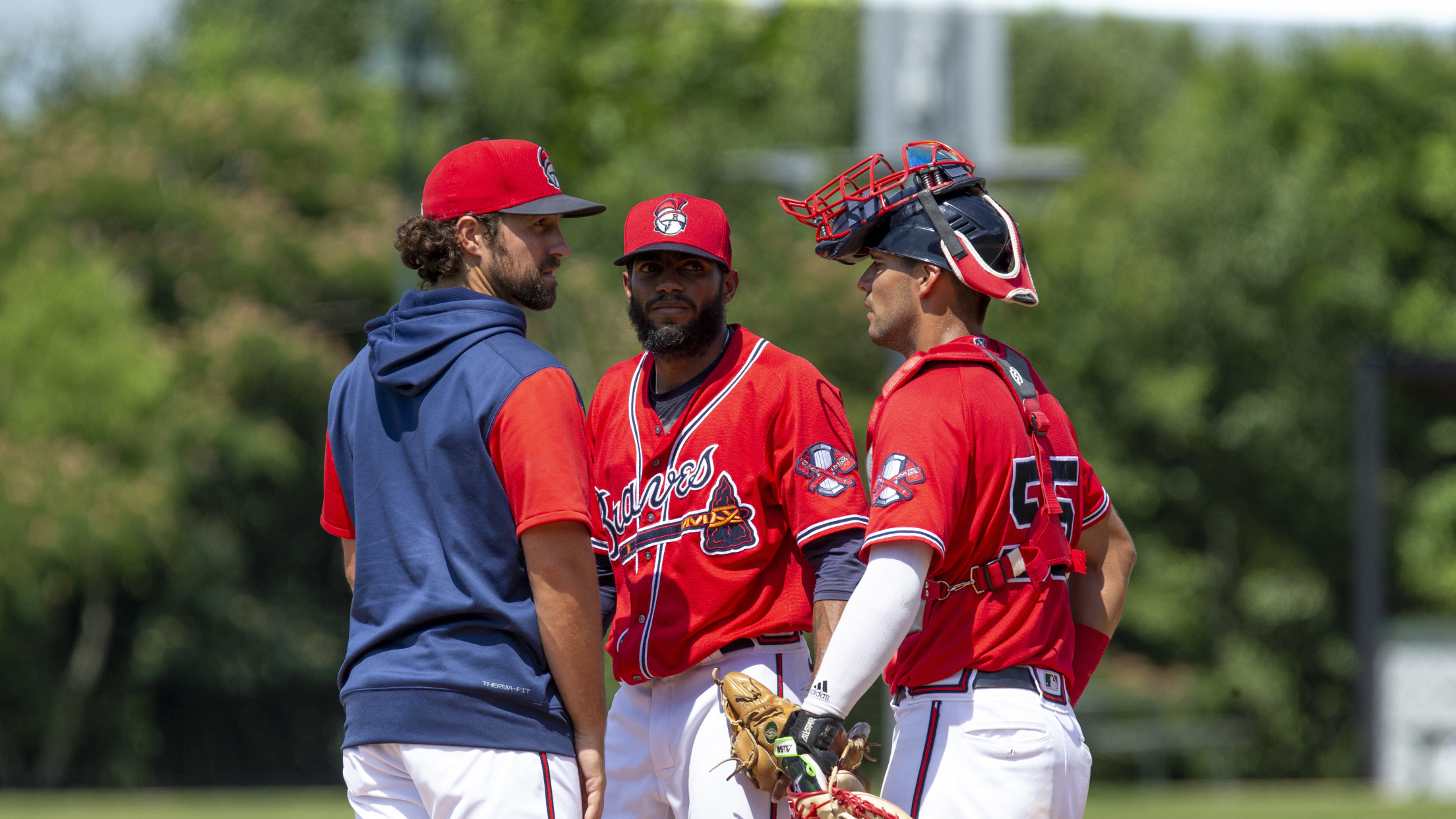 ROME, GA - The Rome Braves and Wilmington Blue Rocks wrapped up a six game series on Sunday, with Lisandro Santos on the mound for the Braves and Mitchell Parker getting the ball for the Blue Rocks. Wilmington would strike first in the top of the third with a Nick
Braves Fall Short, But Break Up Bid For Perfection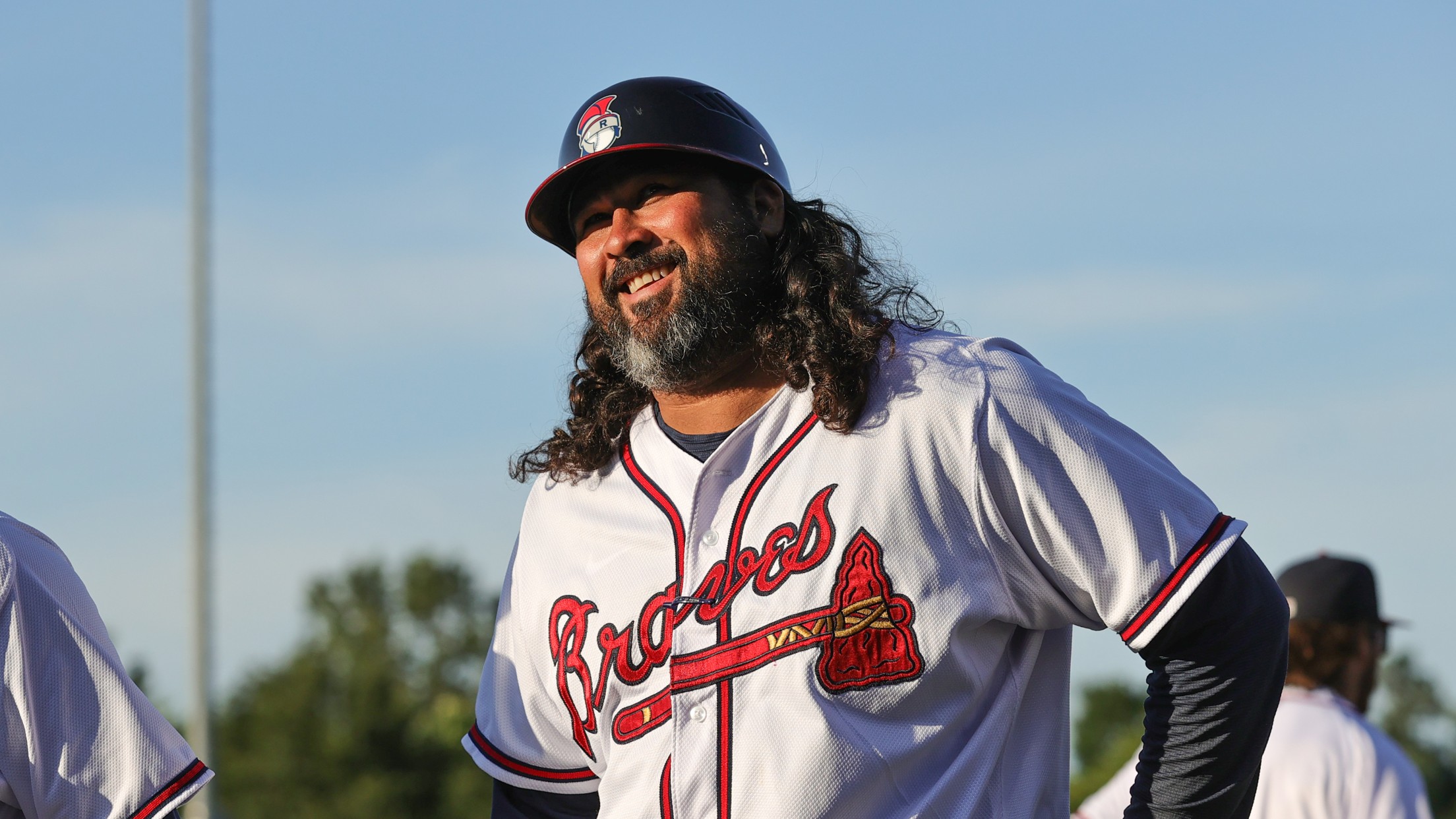 ROME, GA – It was a picturesque Saturday night at AdventHealth Stadium as the Rome Braves and Wilmington Blue Rocks met for the fifth game of the six game stint, with Luis De Avila getting the starting nod for the Rome Braves and Tim Cate on the bump for the
Salinas Shines, Rome Streak Sits At Three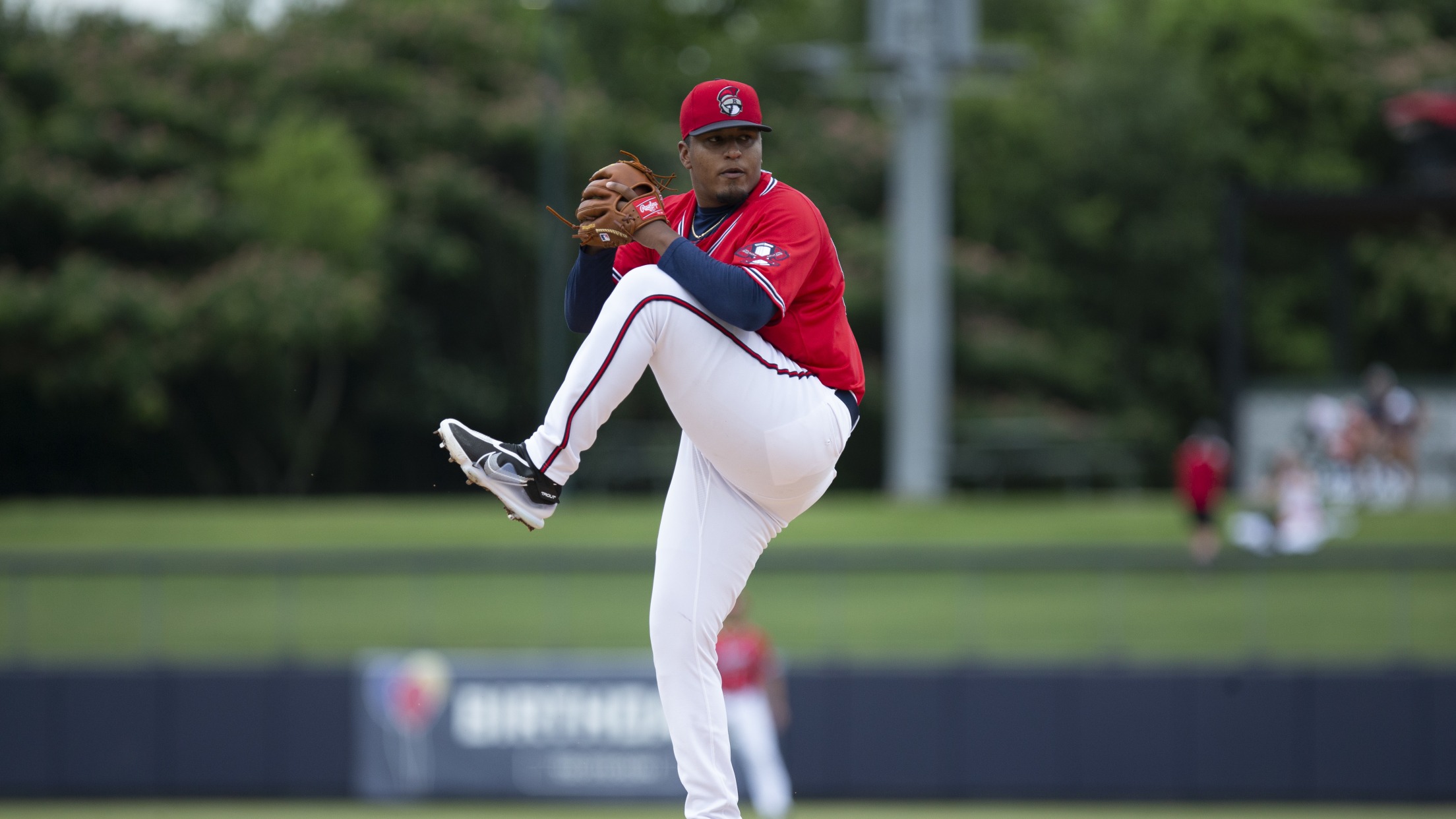 ROME, GA – The Rome Braves and Wilmington Blue Rocks met once again on Friday night for the fourth of their six matchups in 2022, and manager Kanekoa Texeira would give the ball to righty Royber Salinas. Wilmington would turn to Michael Cuevas, who entered tonight with only one recorded
Braves Fire On All Cylinders For Second Straight Win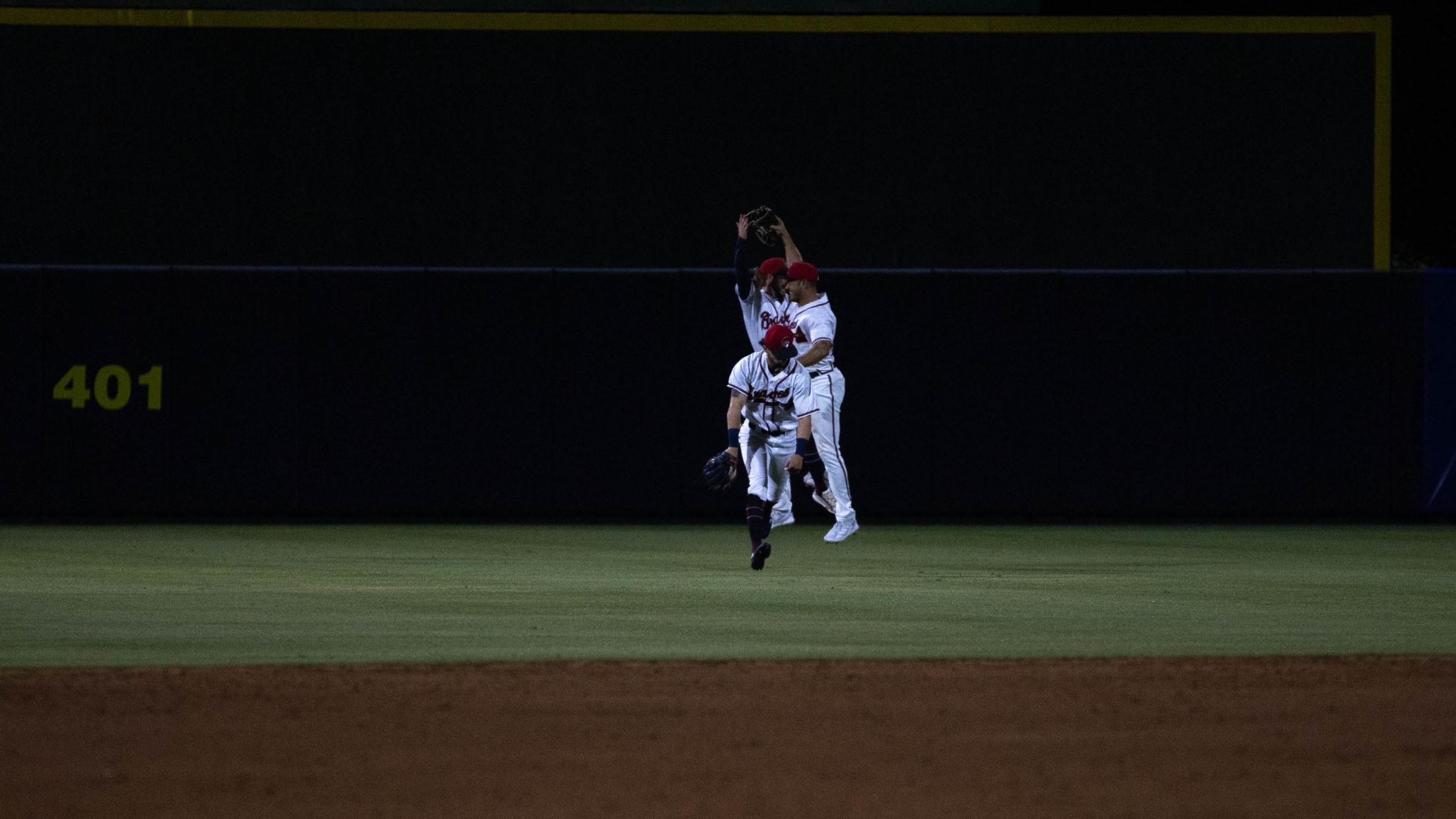 ROME, GA - It was another Thirsty Thursday at AdventHealth Stadium for game three between the Rome Braves and Wilmington Blue Rocks. Andrew Hoffmann would get the ball for the Braves, and Rodney Theophile would get the start for the Blue Rocks in his High-A debut. Rome would get on
Dodd Dazzles, Braves Snap Streak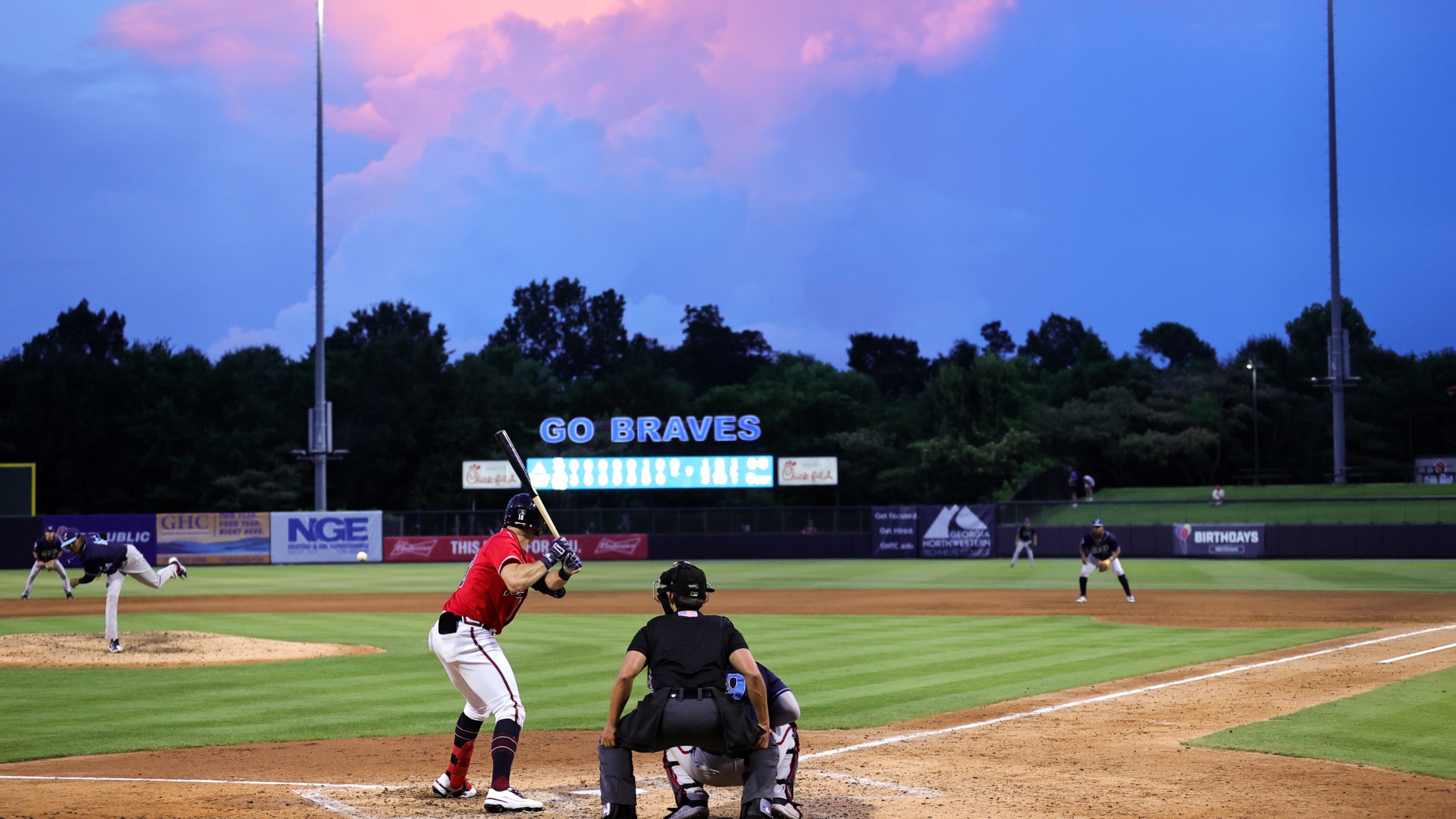 ROME, GA – The Rome Braves and Wilmington Blue Rocks were back in action on Wednesday night in game two of six. Dylan Dodd would get the start for the Braves, his first ever against the Blue Rocks. Much like the night prior's contest, Rome got on the board first.
Heavy Rain Hands Munoz, Braves Early Loss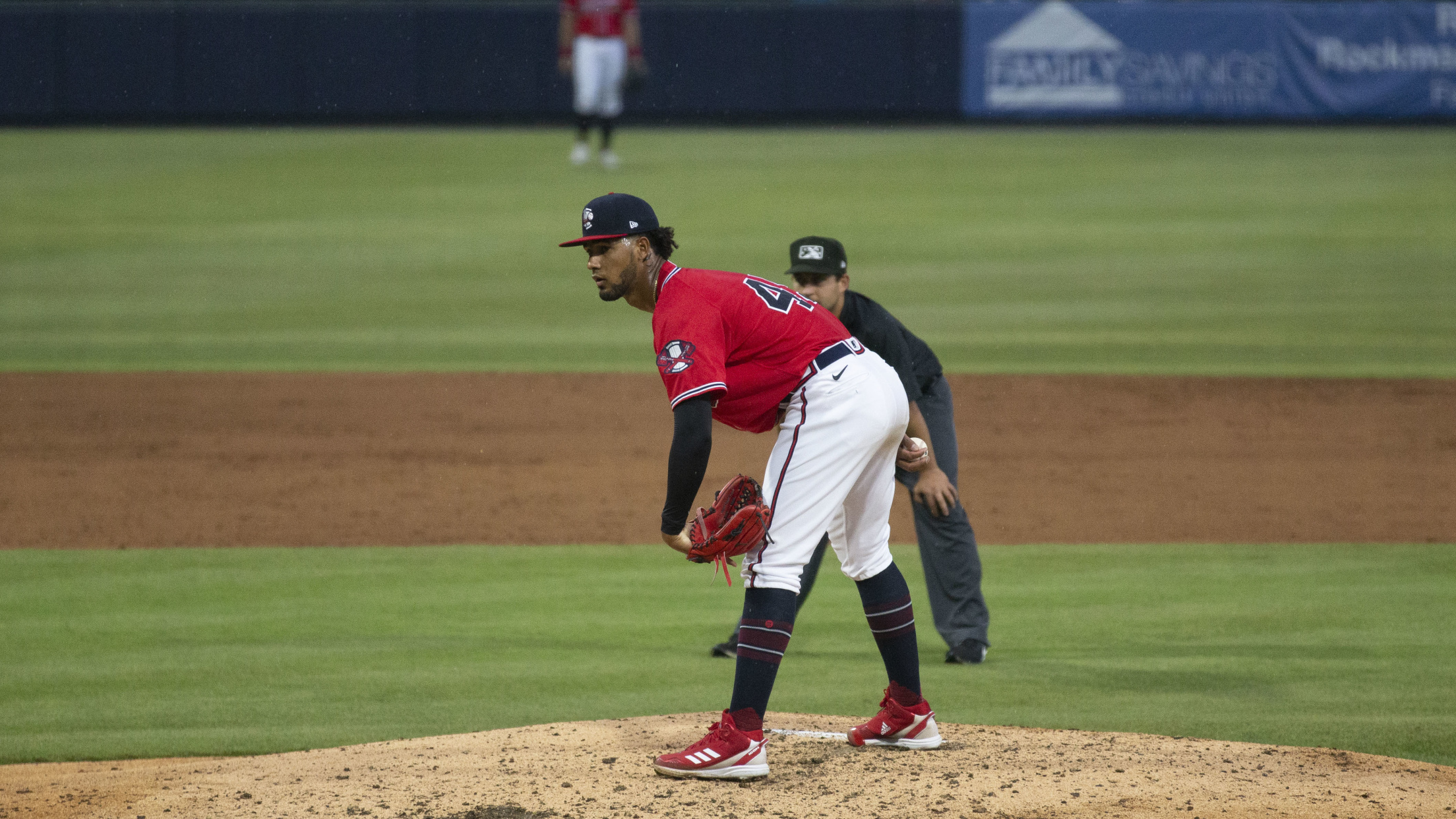 ROME, GA - The Rome Braves welcomed the Wilmington Blue Rocks to town for the first time in each of the franchises' history on Tuesday, with both teams needing wins to climb up in their respective divisions. Roddery Munoz would get the ball for the Rome Braves in his first
Braves Fall In Extras To Hot Rods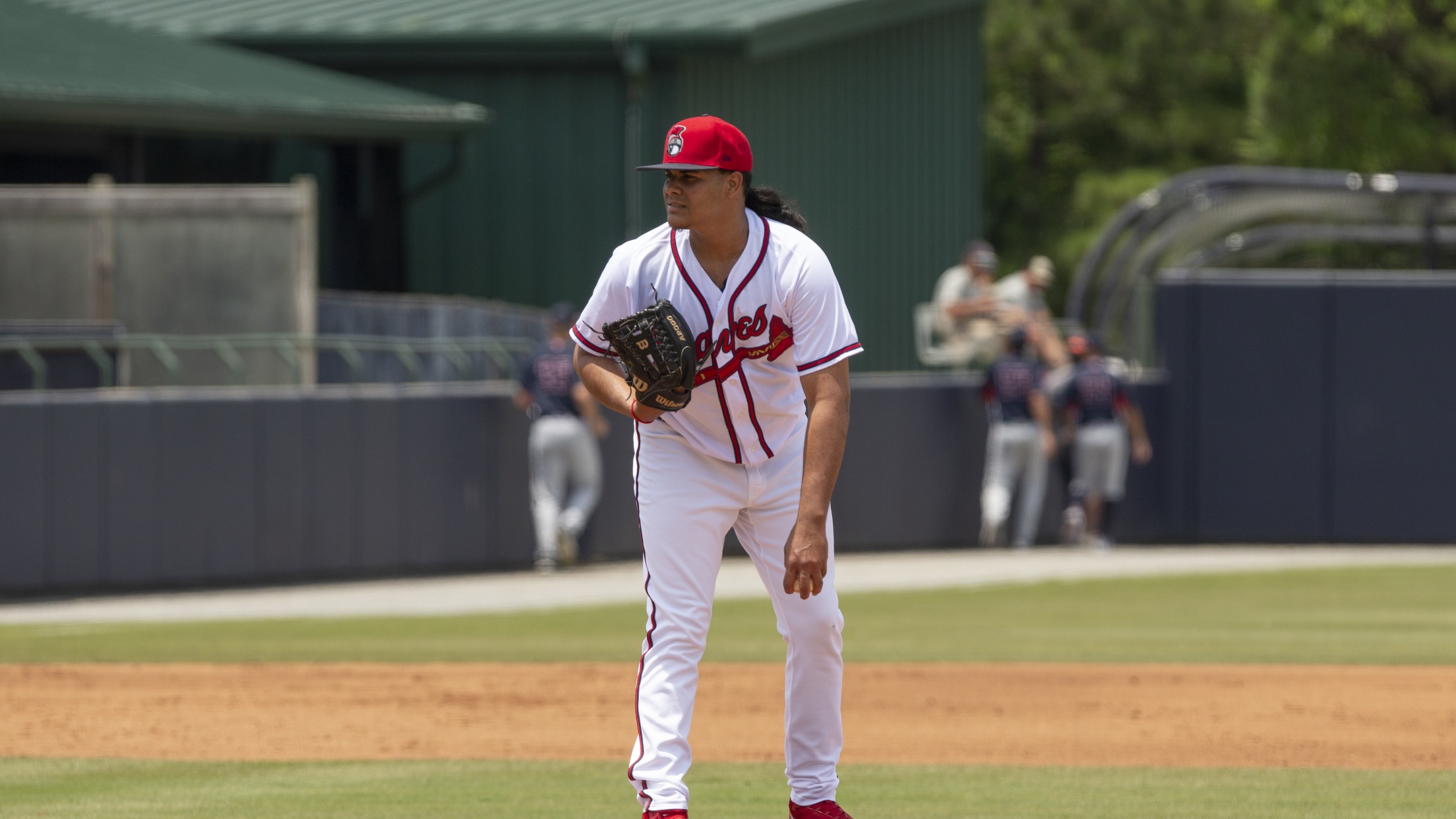 ROME, GA – The Rome Braves and Bowling Green Hot Rods wrapped up their six game series on Sunday with a 2:00 pm first pitch. The series finale would see Lisandro Santos would get his first start of the 2022 season, and Logan Workman would get the ball again for
Horne Homer Not Enough In Braves Loss To Hot Rods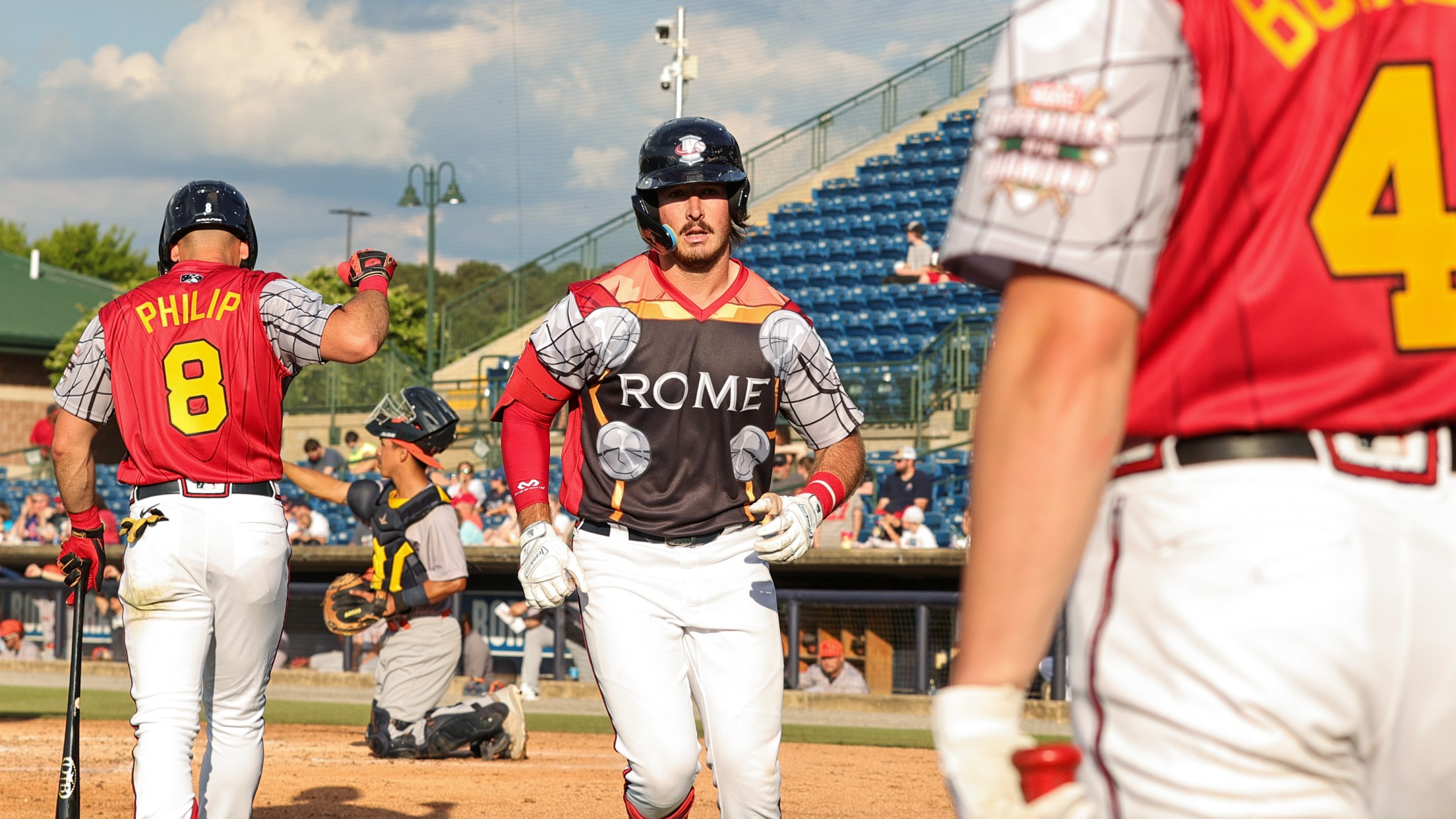 ROME, GA – The Braves and Hot Rods squared up for game five on Saturday night on Marvel's Defenders of The Diamond Night. Luis De Avila would get the ball from manager Kanekoa Texeira in a game that would go a long way in telling the story of the series.
Braves Fall In Friday Night Showdown With Bowling Green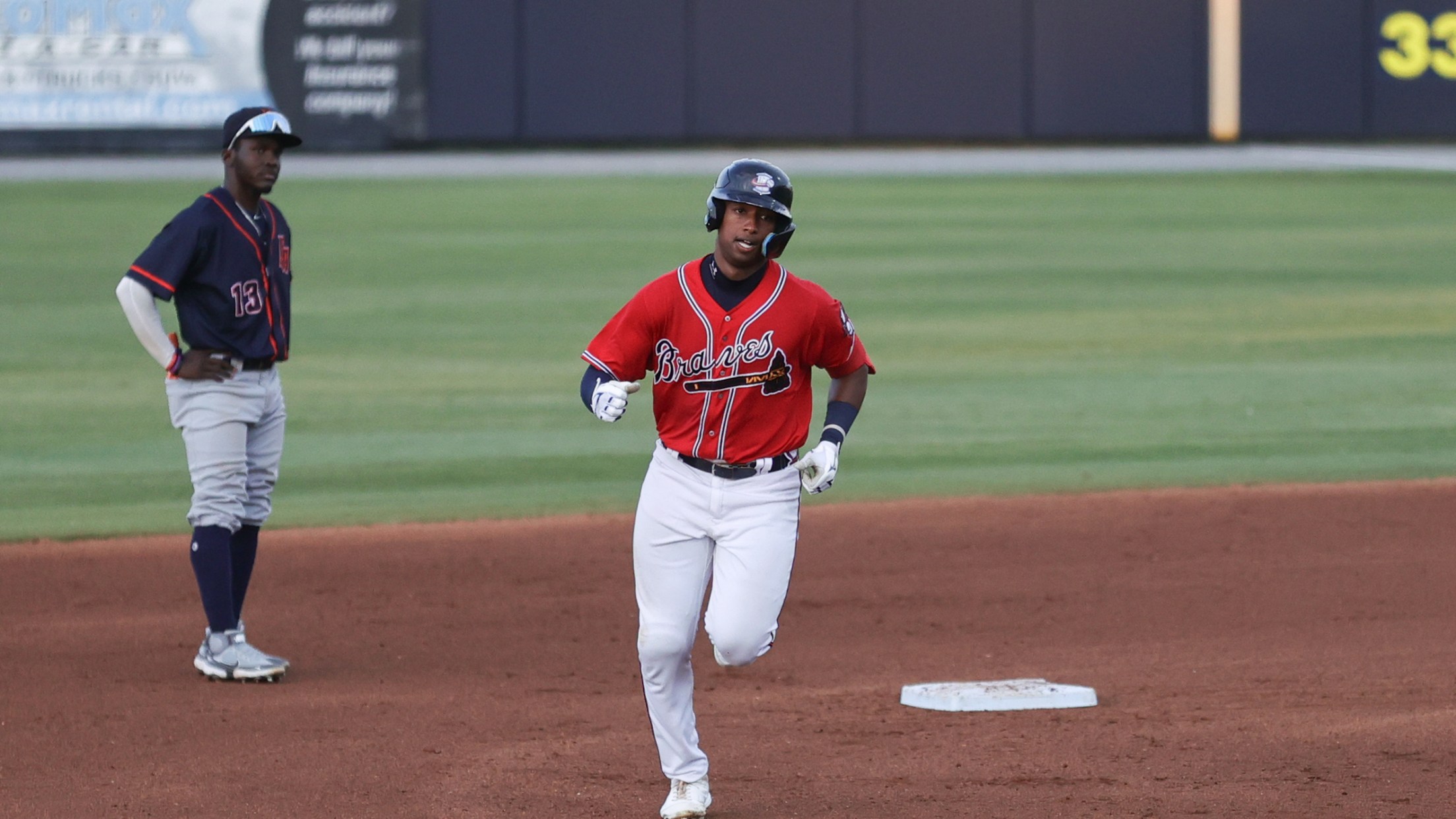 ROME, GA – The Rome Braves and Bowling Green Hot Rods teed it up on Friday night for game four of six between the two teams. Rome's Royber Salinas would get the ball in just his second start at home, while Bowling Green would turn to Mason Montgomery in the
Horne Homer Helps Braves Edge Hot Rods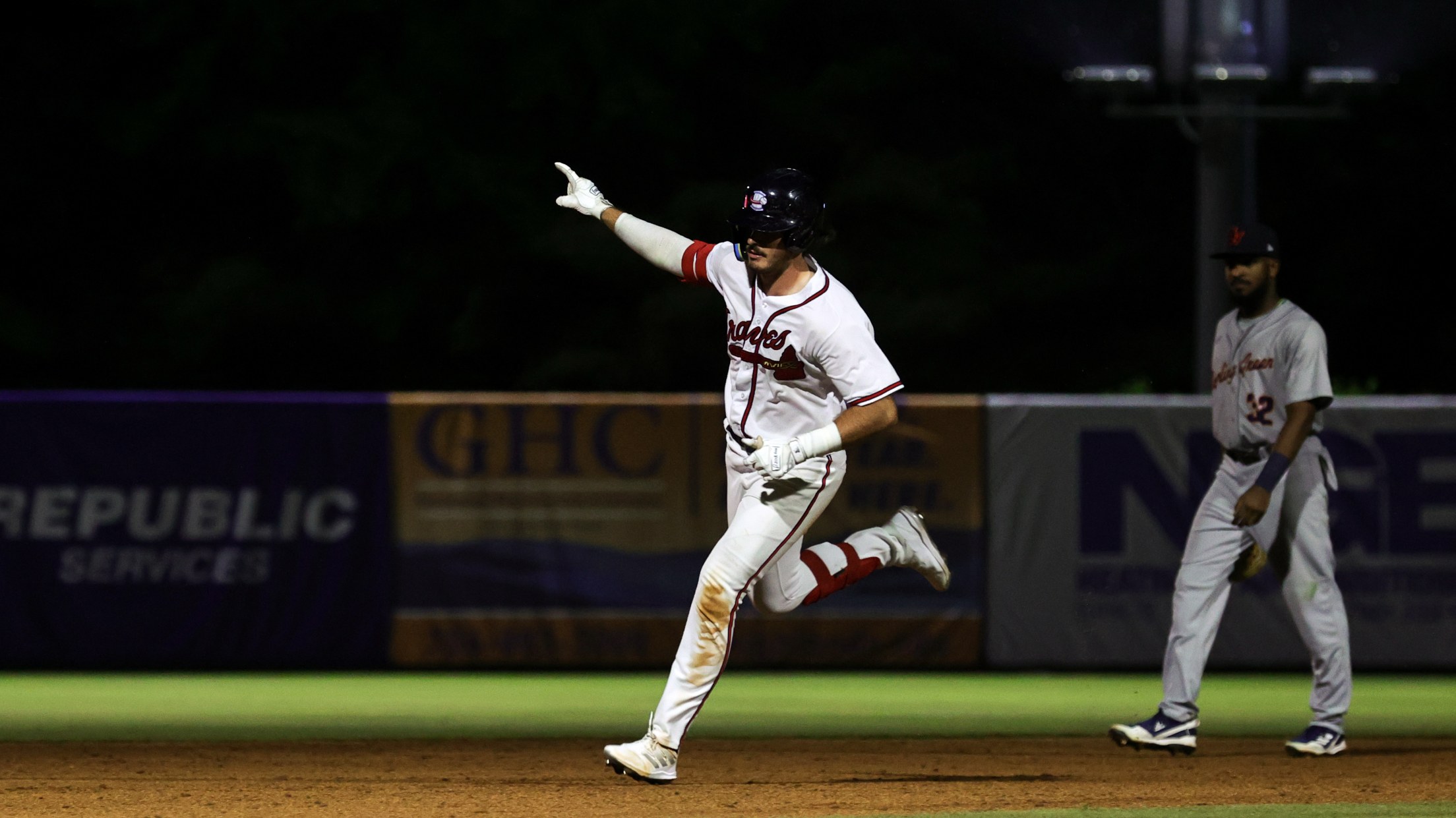 ROME, GA - The Rome Braves and Bowling Green Hot Rods were back in action for game three of six. Despite some rain looming in the forecast, the game started right on time with no issues. Andrew Hoffmann would get the starting nod for the Braves. Entering the night, Hoffmann
Malloy Homer Not Enough In 4-1 Loss To Hot Rods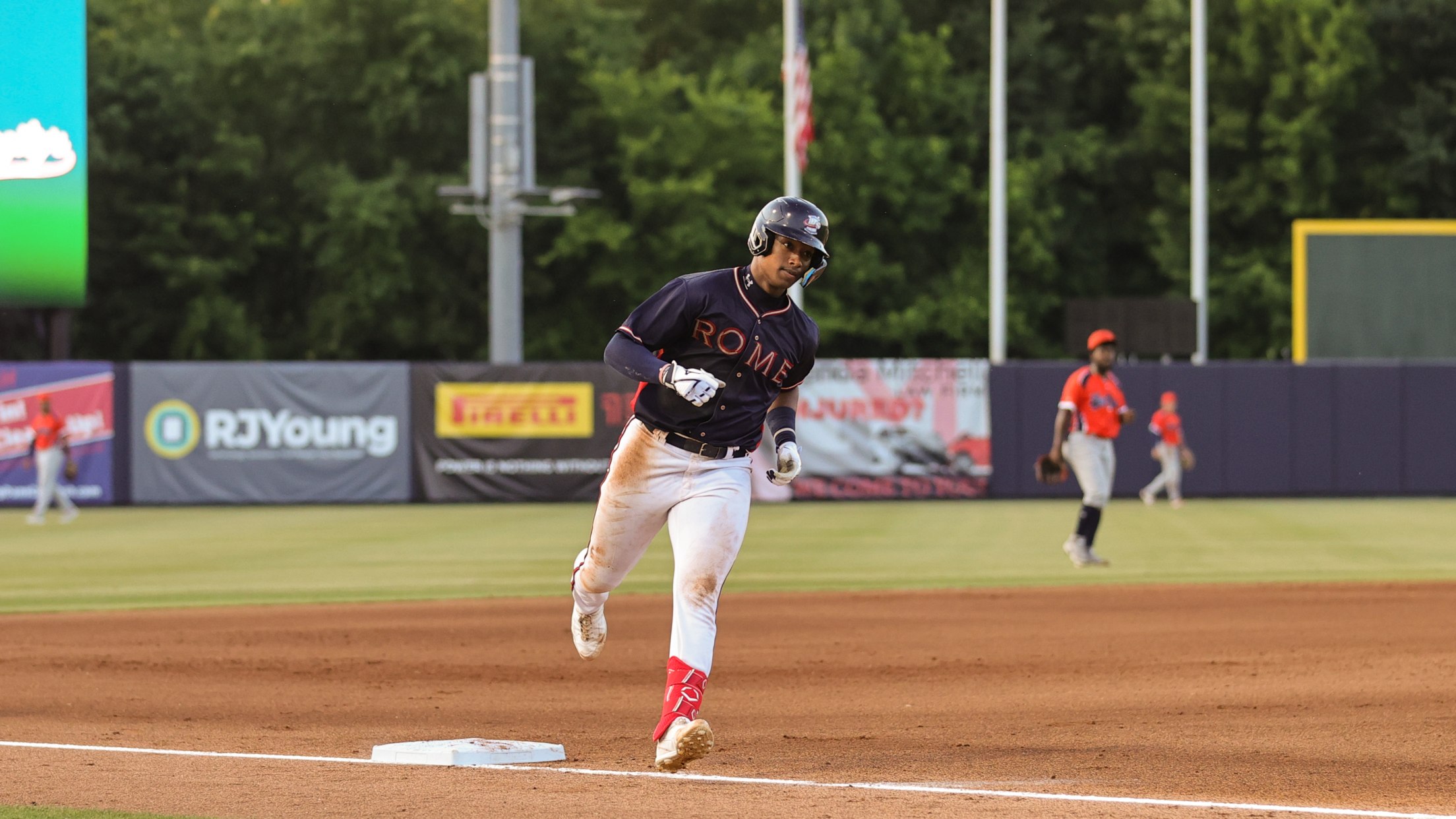 ROME, GA – The Rome Braves were back in action tonight for game two between them and the Bowling Green Hot Rods. Rome's front man Dylan Dodd got the starting nod for the Braves, looking to notch his fifth win of the 2022 campaign. As we rapidly approach the midway
Braves Take Game One From Bowling Green In Pitchers Duel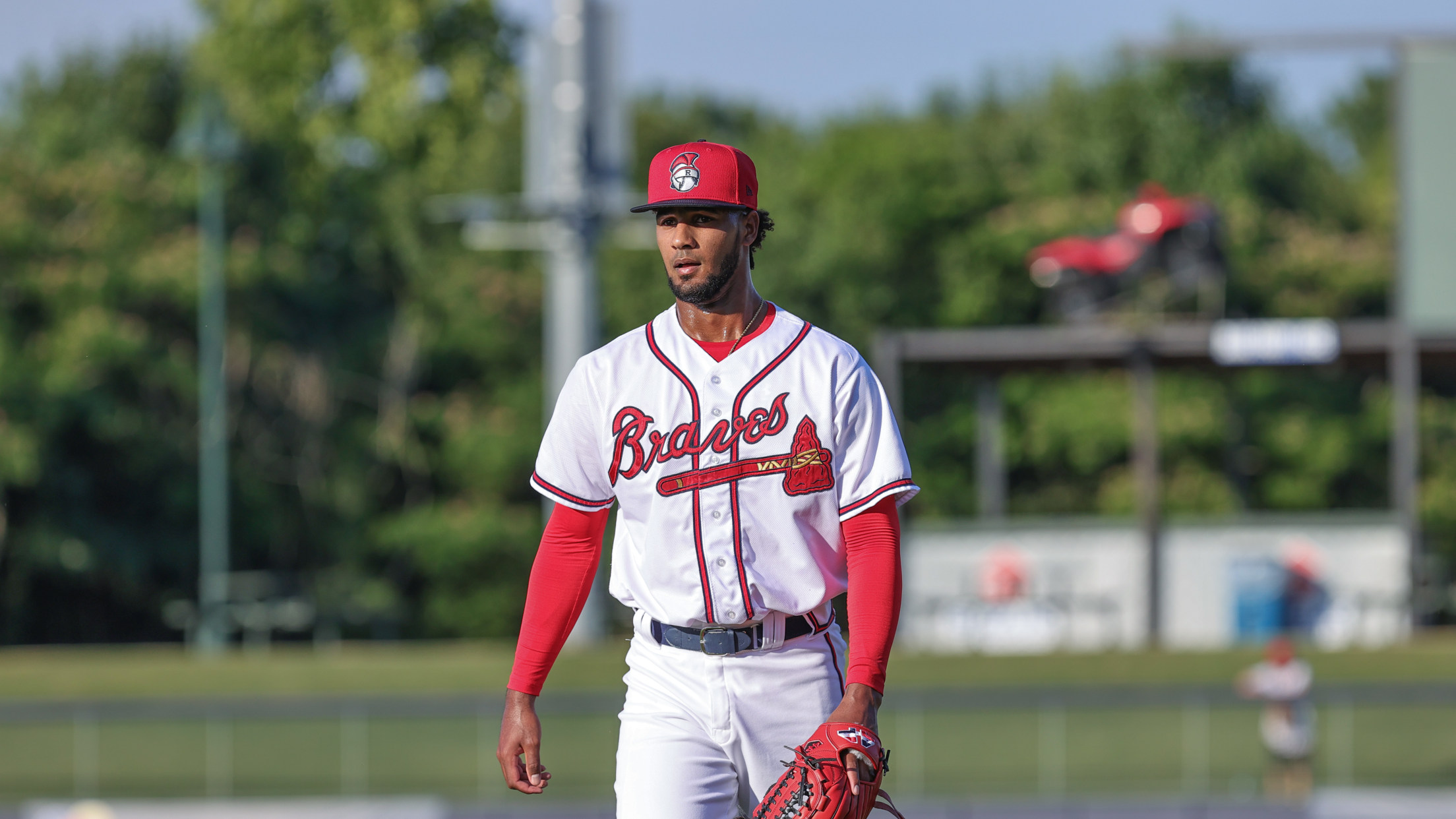 ROME, GA – For the first time in two weeks, the Rome Braves were back within the friendly confines of AdventHealth Stadium on Tuesday night. This time for the first of six games with the first place Bowling Green Hot Rods. Entering the night's contest, Bowling Green sat on a
Braves and Renegades Split Six in Hudson Valley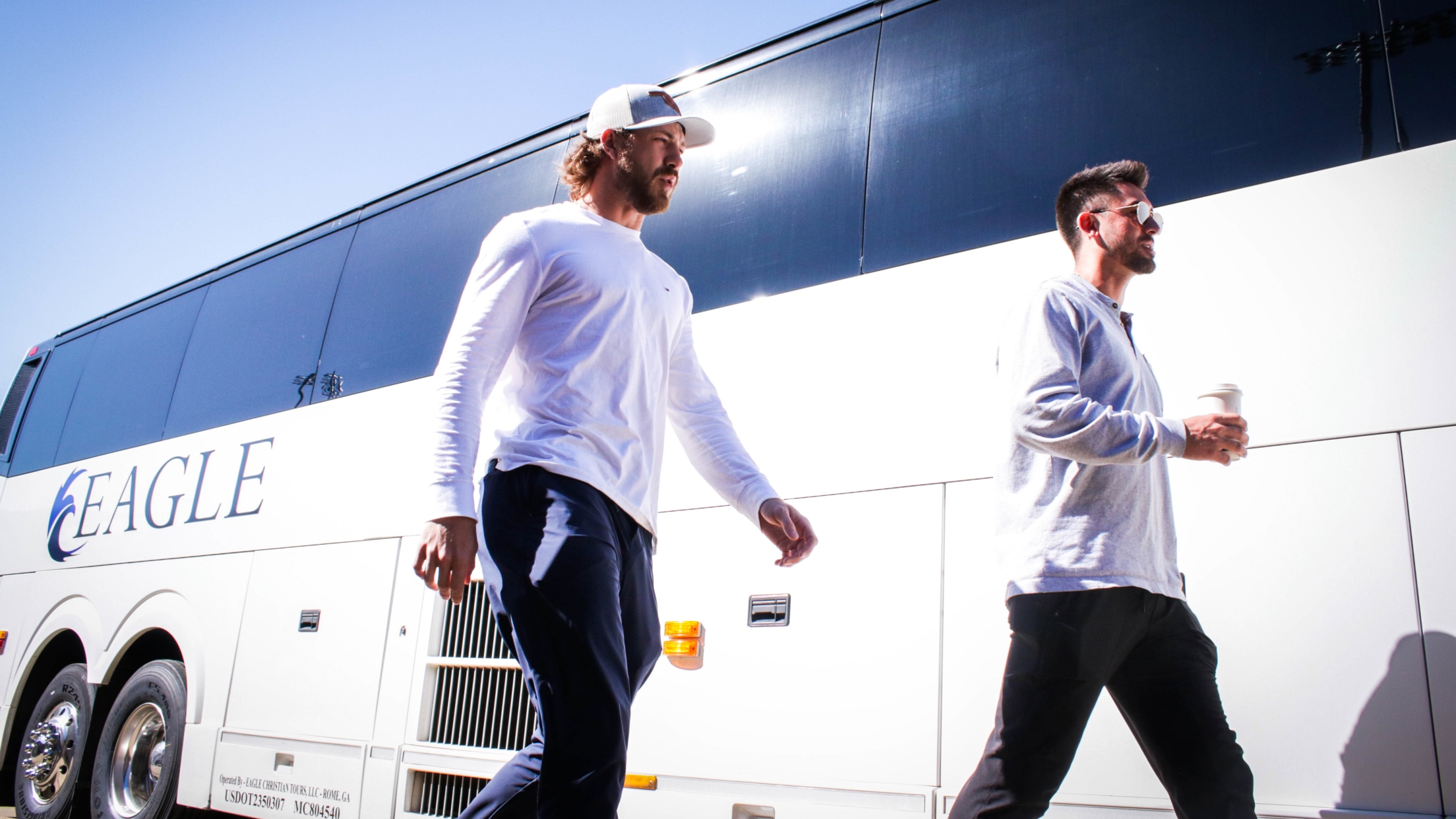 ROME, GA - The Rome Braves wrapped up their road trip and season series with the Hudson Valley Renegades on Sunday, splitting the six-game stint with three games apiece. However, Rome would be the winners of the season series by a tally of seven games to five. Game One: Braves
Braves Get Hot, Hand IronBirds First Series Loss Of The Season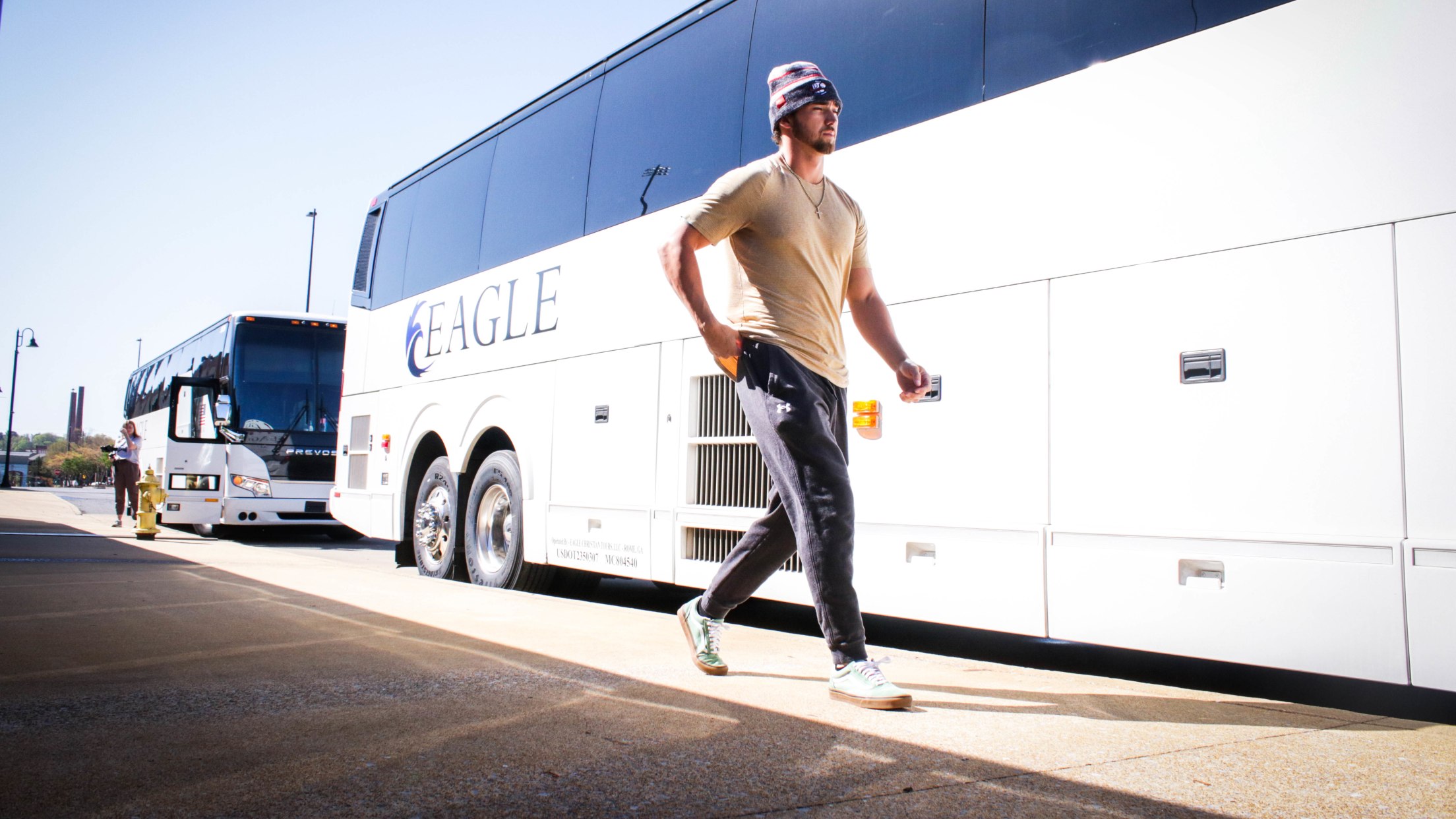 ROME, GA - After a five games to one series win over the Winston-Salem Dash, the Rome Braves hit the road for their longest road trip of the season. Rome would head north to take on the South Atlantic League's best team in the Aberdeen IronBirds. Entering their series with
Dash Stave Off Sweep, Take Sunday's Game Six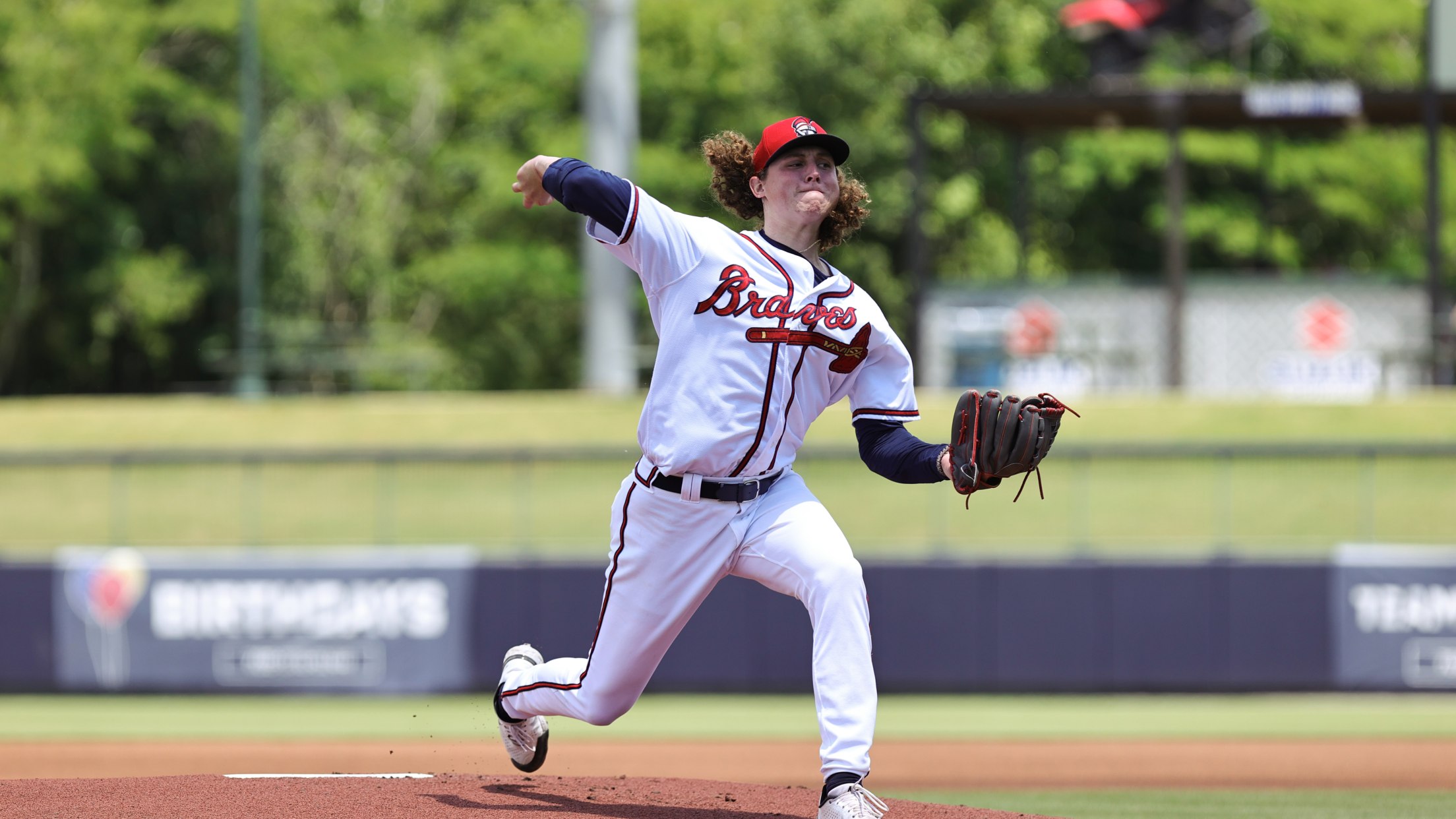 ROME, GA – The Rome Braves and Winston-Salem Dash would line it up at AdventHealth Stadium for the final time in 2022 on Sunday with the Braves looking to make it a clean sweep of the Chicago White Sox affiliate. Andrew Hoffmann would get the ball in the Sunday finale
Malloy Perfect, Dodd Dazzles, and Rome Rolls Over Dash For Fifth Straight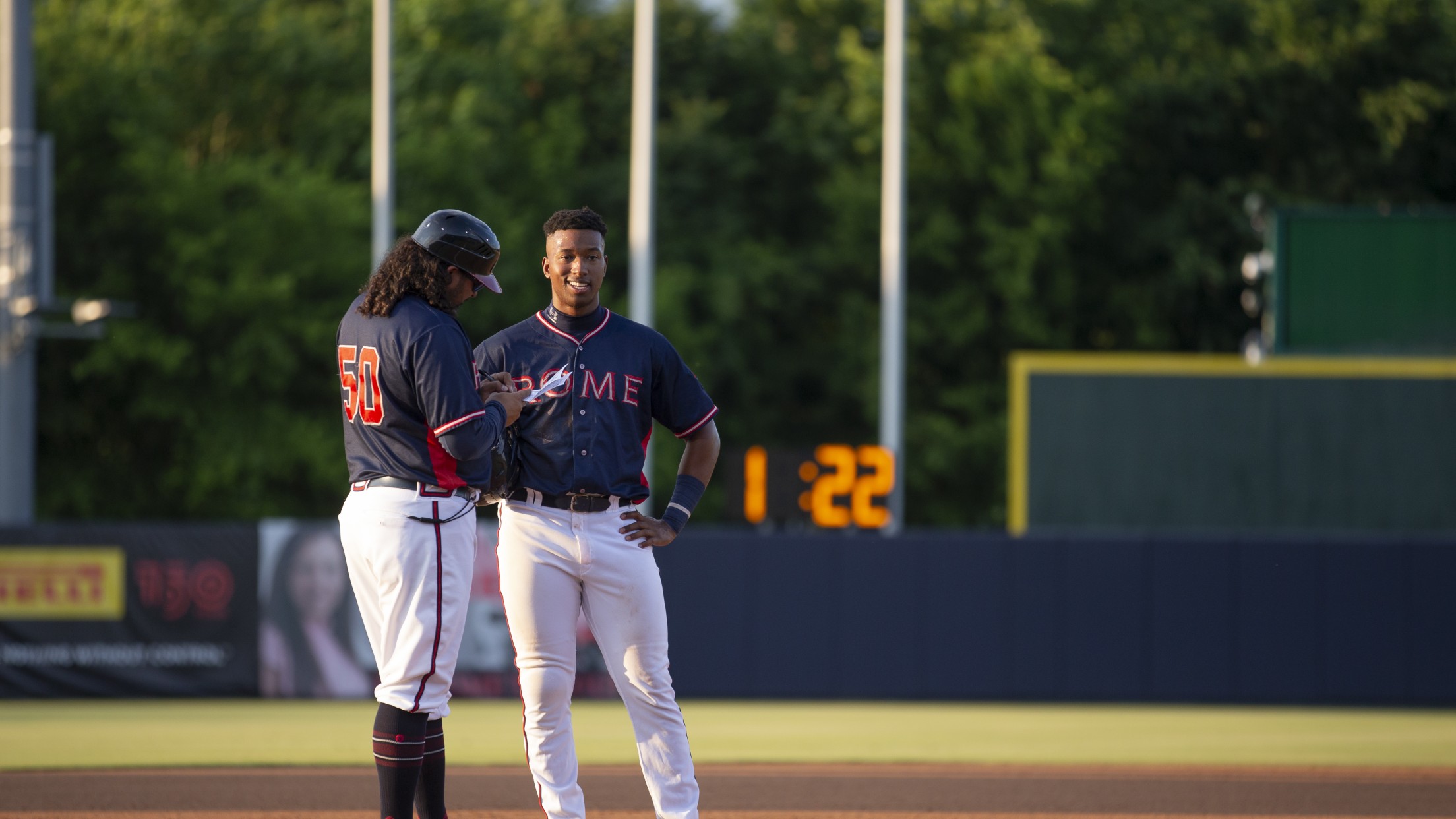 ROME, GA – The Rome Braves and Winston-Salem Dash would once again tee it up at AdventHealth Stadium for game five of the six game stint. Dylan Dodd would get the starting nod for the Saturday showdown. Dodd entered the night's contest looking to rebound from a rocky start on
Campbell Caps Off Rally, Braves Win Fourth Straight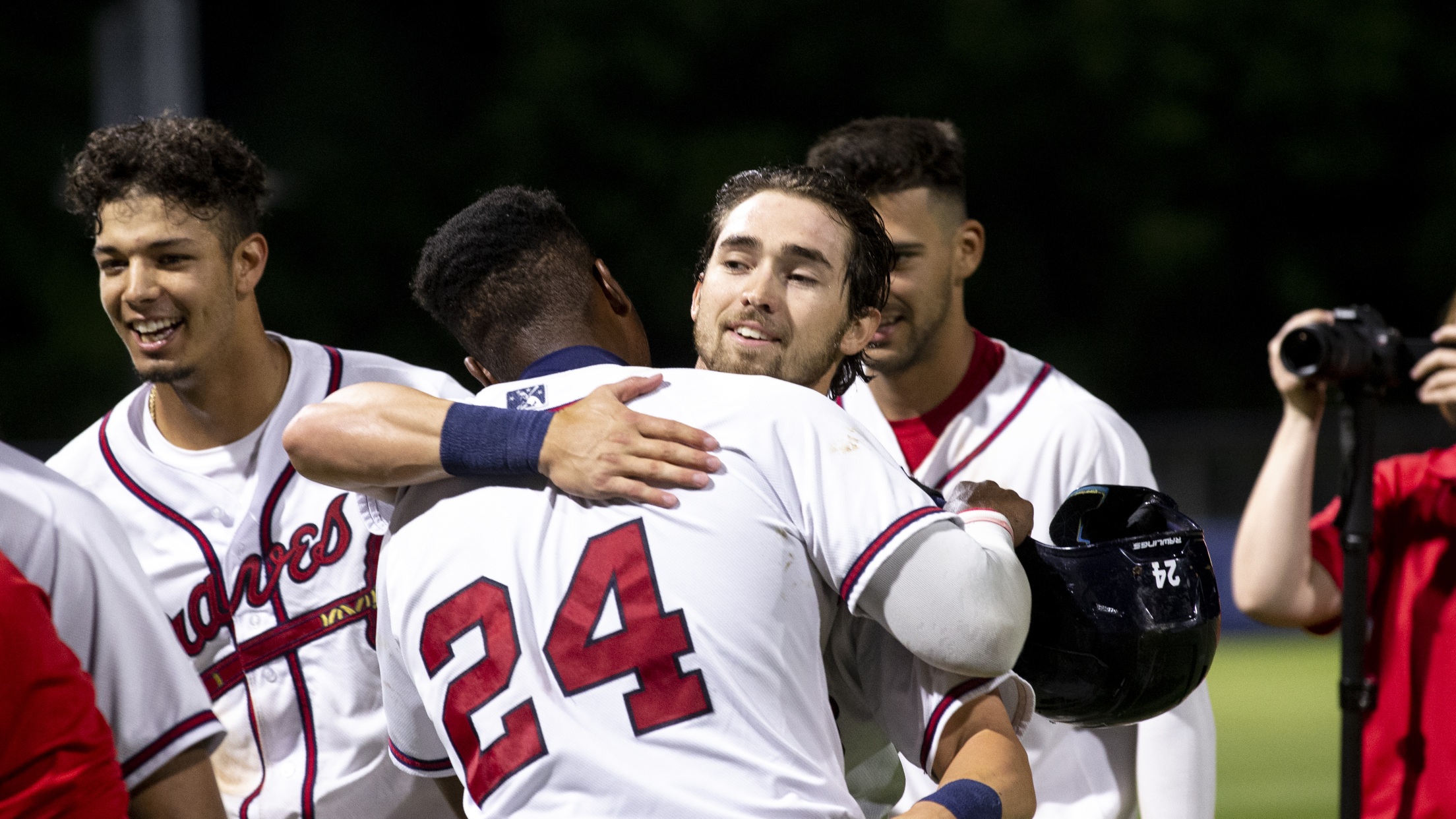 ROME, GA – The Rome Braves and Winston-Salem Dash would meet for game four of the series on Friday night. Roddery Muñoz would get the starting nod from manager Kanekoa Texeira in a game that could clinch the series for the Braves. Rome would also enter the night on their
Stephens Sends Braves Home Happy With Walk-Off Homer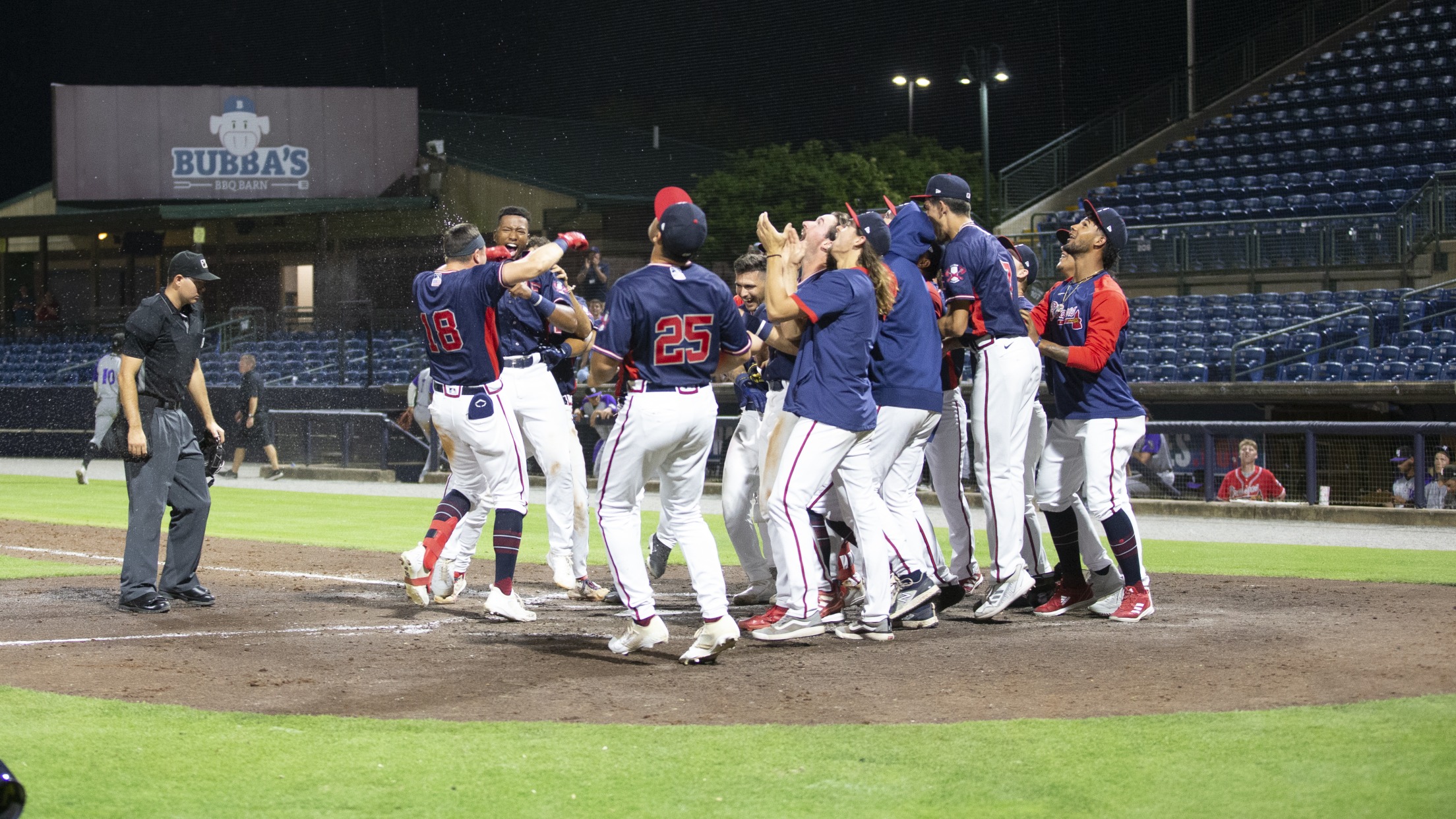 ROME, GA - The Rome Braves and Winston-Salem Dash would meet for game three of six on Thursday night with Luis De Avila getting the starting nod for the Braves, and Jordan Mikel on the bump for the Dash. Rome would look to match their longest win streak of the