Welcome to Toyota Field, home of the Rocket City Trash Pandas!
As the new centerpiece of North Alabama, Toyota Field is a state-of-the-art facility perfect for corporate functions, banquets, wedding receptions, fundraisers, social events and more. The Trash Pandas host a wide variety of events, including kids camps, happy hours, live music, fireworks, and more!
Toyota Field has versatile spaces from climate-controlled areas to various outdoor options to create an unforgettable experience. Our team of professionals is ready to provide you with exceptional service in creating the most unique experience in the Rocket City. The Trash Pandas Catering team provides menus that please the palates of everyone. Check out some of our upcoming events below or view spaces available for your next gathering!
The second annual Big Ol' Ballpark Fair returns to Toyota Field from Thursday, May 12 through Sunday, May 22. Similar to 2021, the Big Ol' Ballpark Fair will feature rides, games, as well as food and drink options for the entire family. Click here for ticket information
Youth Baseball Camp
Register for this year's Youth Baseball Camp! We have two sessions this year, one for ages 7-8 (June 8th-9th) and another for ages 9-10 (June 15th-16th). Participants will have the opportunity to learn from their favorite Trash Pandas players and coaches.
Day Camp
Kids ages 5-12 can participate in a Day Camp at Toyota Field! The cost is $250 plus tax per child and includes lunch and a snack every day. Activities include sports, arts and crafts, music, and much more! This year's activities will highlight Mexican, Scottish, Italian, French, and Cuban culture with internationally themed fun every day.
Crawfish Festival
On Saturday, July 2, the Trash Pandas will celebrate Independence Day weekend beginning with the Crawfish Festival at Toyota Field. Throughout the day, there will be live entertainment including music, performances, contests, and fireworks to close out the night! Activities include inflatable Moon Bounce, a Rascal Obstacle Course, putt putt, and yard games.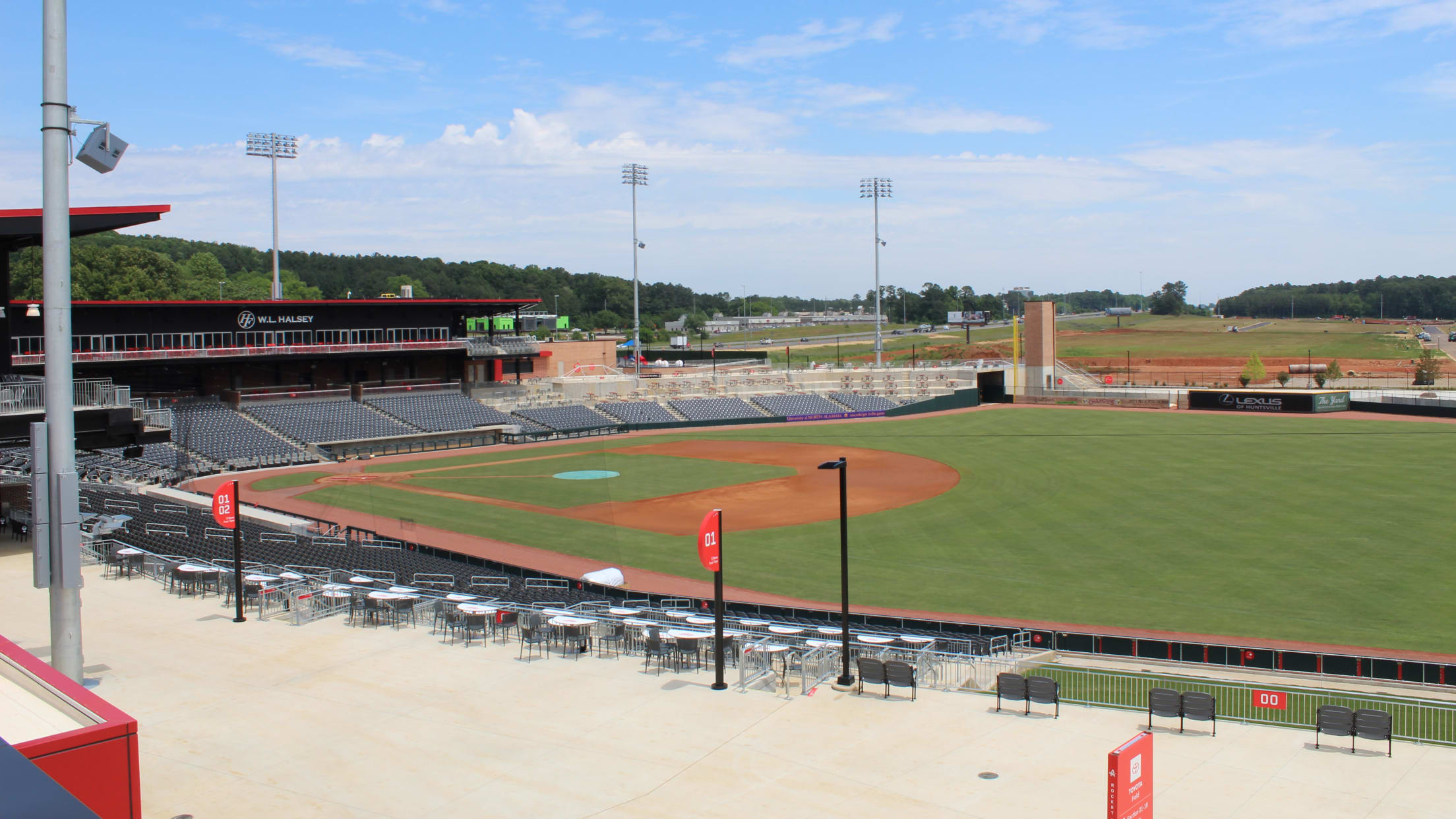 Ballpark Tours
Come get a behind-the-scenes look at beautiful Toyota Field! For just $10 per person, the 45-minute tour provides an insider's look at Toyota Field and Trash Pandas baseball. Tour stops may include the Trash Pandas clubhouse, press box, visitors' clubhouse, dugouts, on deck circles, suites and club level. Tours may not be available on days that coincide with baseball games.
Groups must have a minimum of 10 people.
Contact Maddison Kendrick at [email protected] or 256-517-3733 to book your spots!
Book Your Own Event!
Indoor Options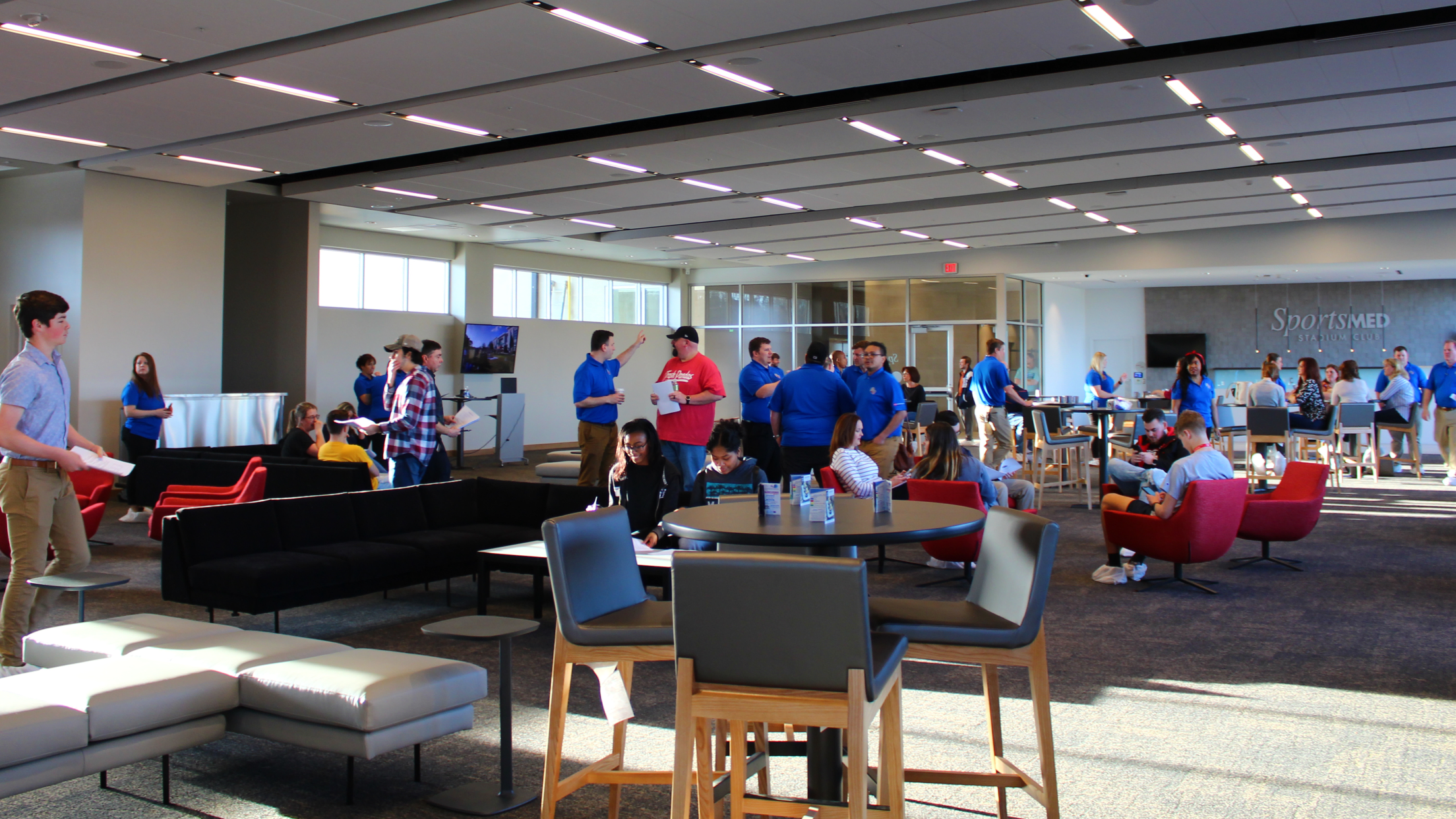 SportsMed Stadium Club
The SportsMed Stadium Club is the perfect place to host banquets, wedding receptions, galas, expos and much more. The 5,000+ square foot area is situated on the 1st Base side of the Stadium with a mix of Climate Controlled indoor space with a full-service bar and outdoor deck. The SportsMed Stadium Club can accommodate up to 400 guests with a variety of seating arrangements and allows you to set the ambiance for your event and transform your ideas into reality. Our team will guide you through layout options as well as the available amenities and enhancements.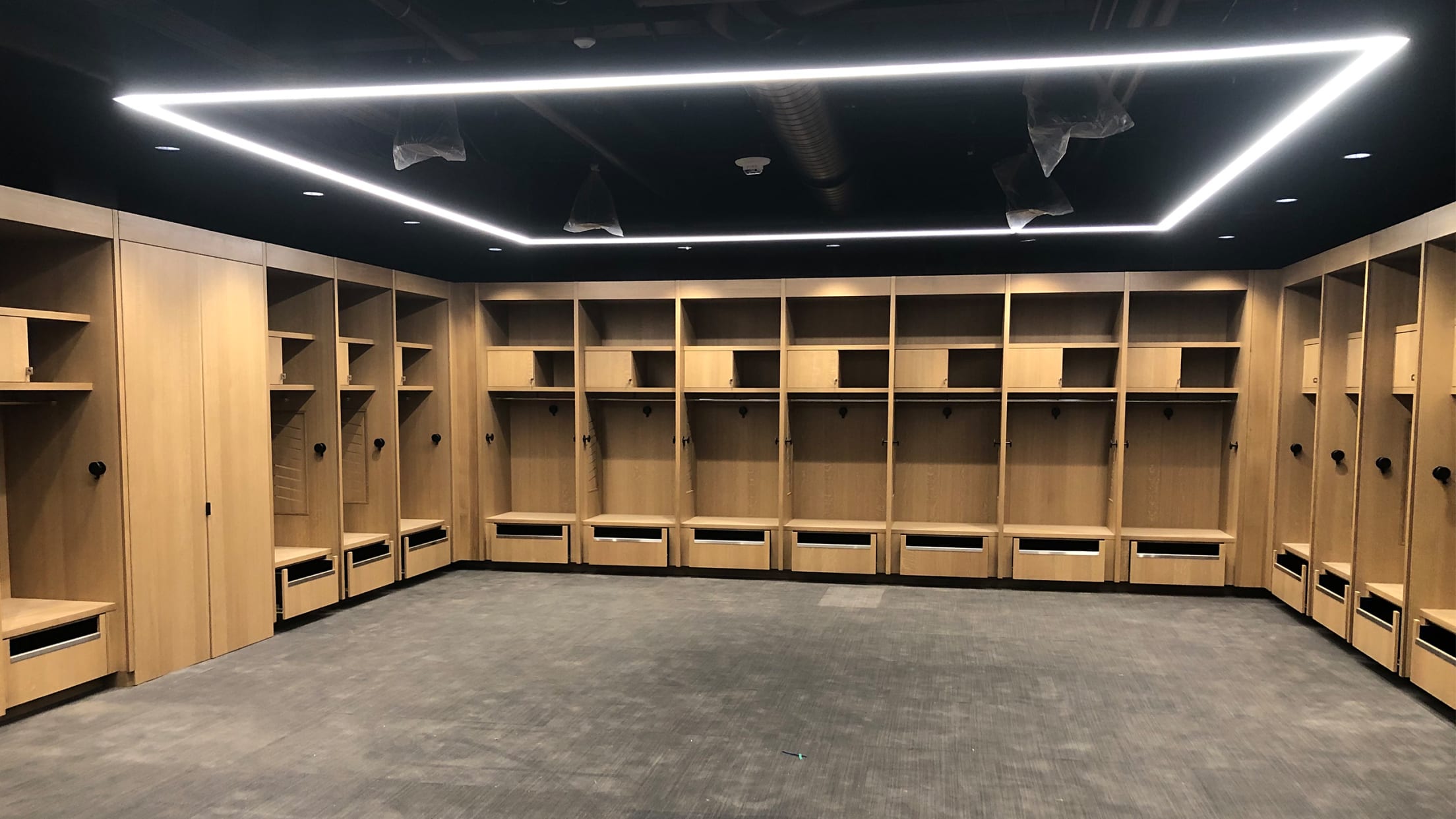 Trash Pandas Clubhouse
Prep like the players. The Home and Visiting Clubhouse may be the perfect setting to recharge your group. Team building couldn't find a better atmosphere than where some of the best talent in the industry gather, collaborate and commit to the team goals.
Rental for these locations is limited, please call for availability and pricing.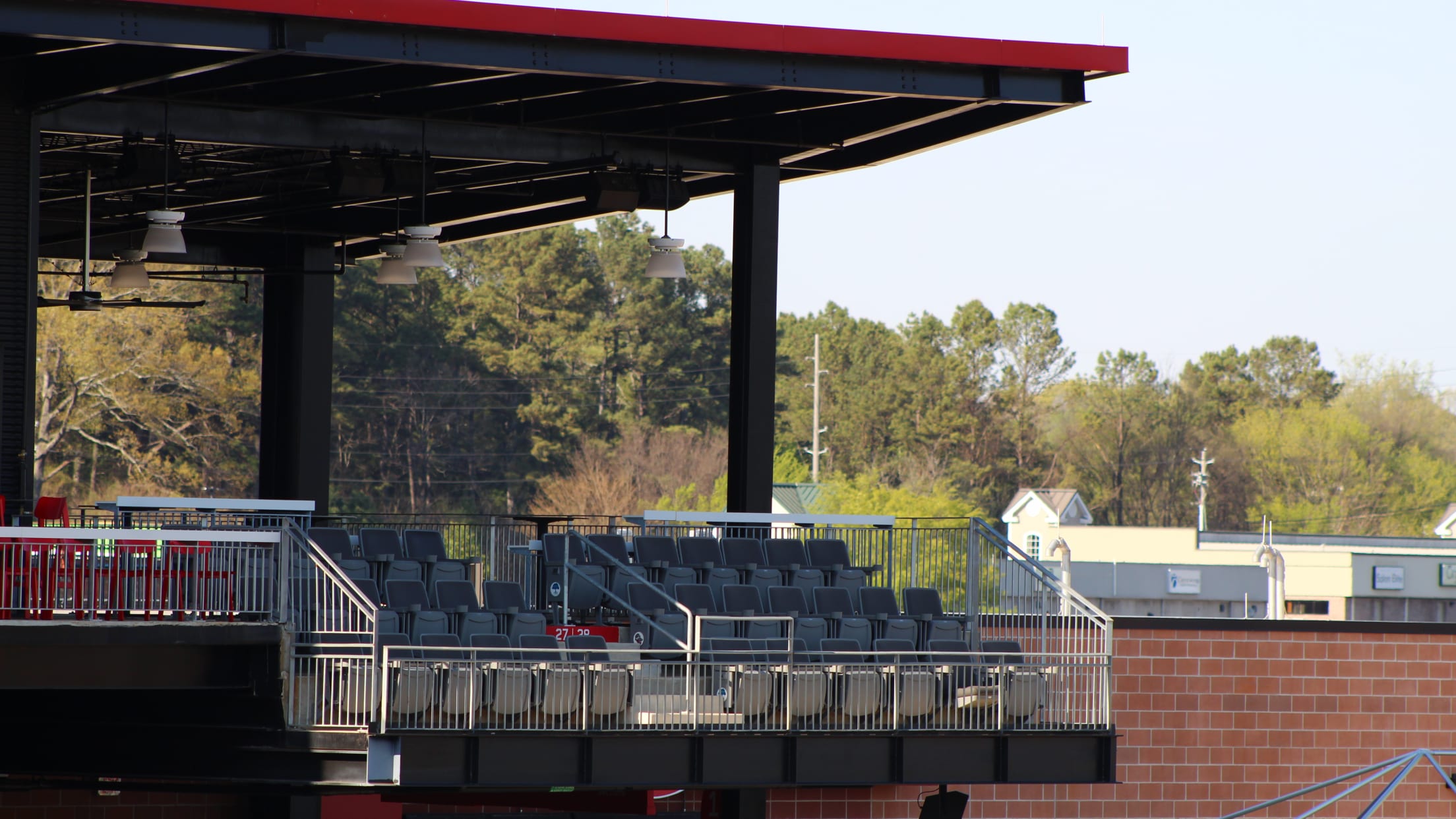 Wicks Family Foundation Party Deck
Wicks Family Foundation Party Deck
With perfect views from the left field side of the Halsey Suite Level, your group will enjoy a private, covered space with a variety of seating options from fixed luxury seats to high-top chairs, and field-facing drink rails. Let us host your next event in this one-of-a-kind space!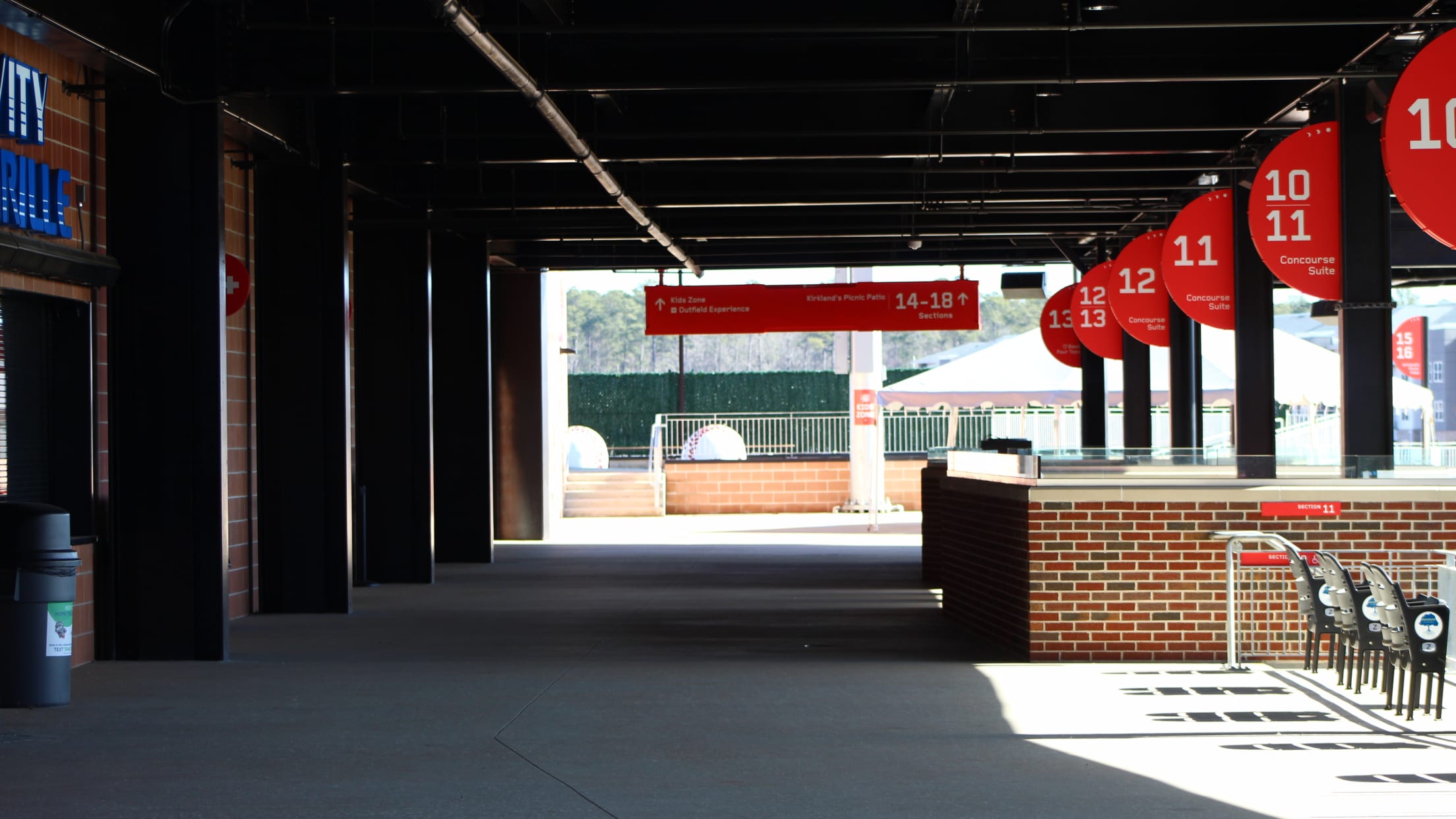 Toyota Field Concourse
Perfect for spacious events, guests can take advantage of our 360-degree concourse! The space can be covered or in open air, and is also perfect for expos, trade shows, small-to-medium sized concerts and much more!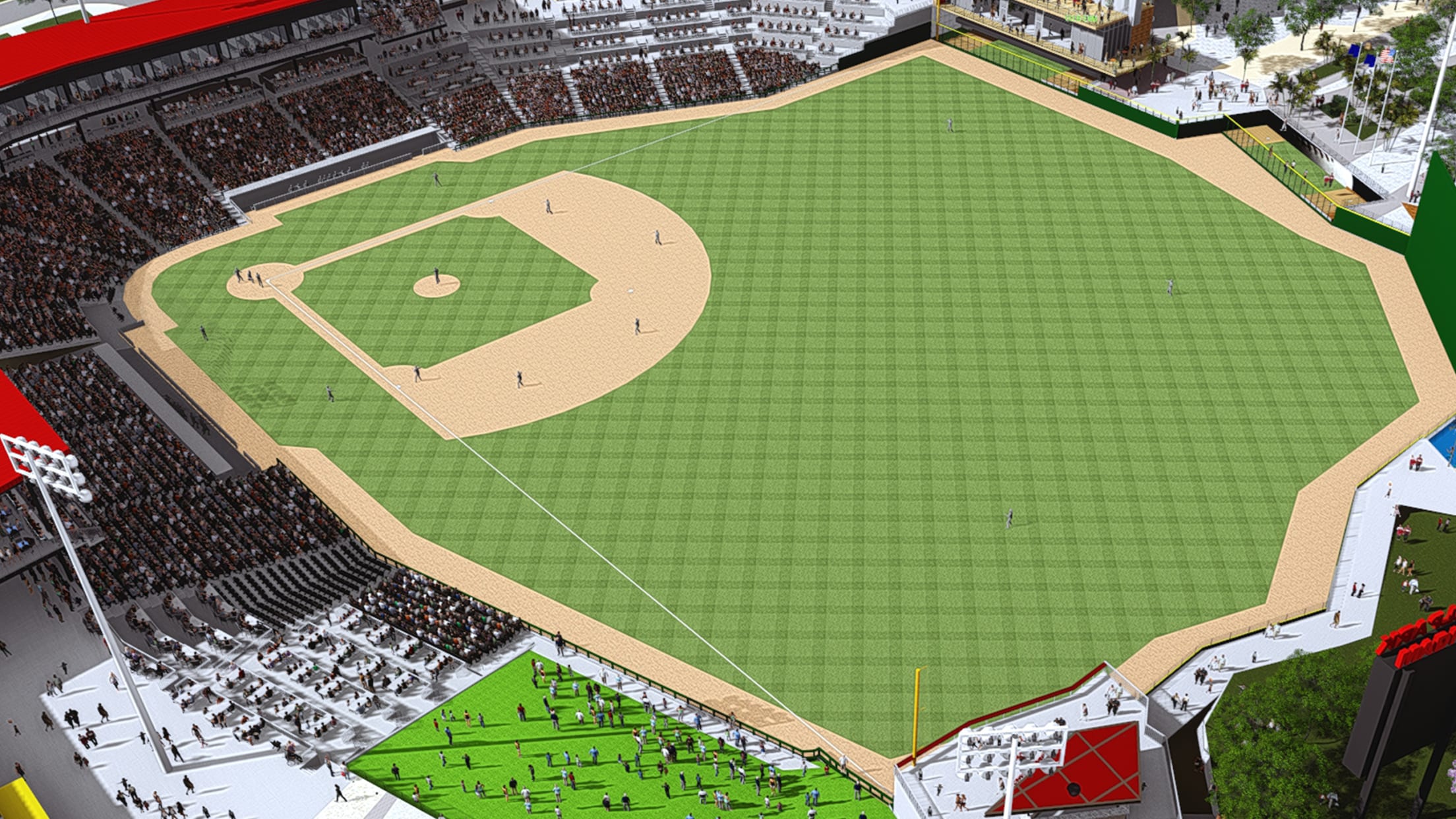 Toyota Field
Make Toyota Field into your own field of dreams! Use only the in-field for unique cocktail parties or expo space, or use the warning track for a wide-ranging festival. The entire field can be used for worship sessions, movie nights, large-scale concerts & more!
Rental Availability for these locations is limited during mid-April to mid-September. Please call for availability.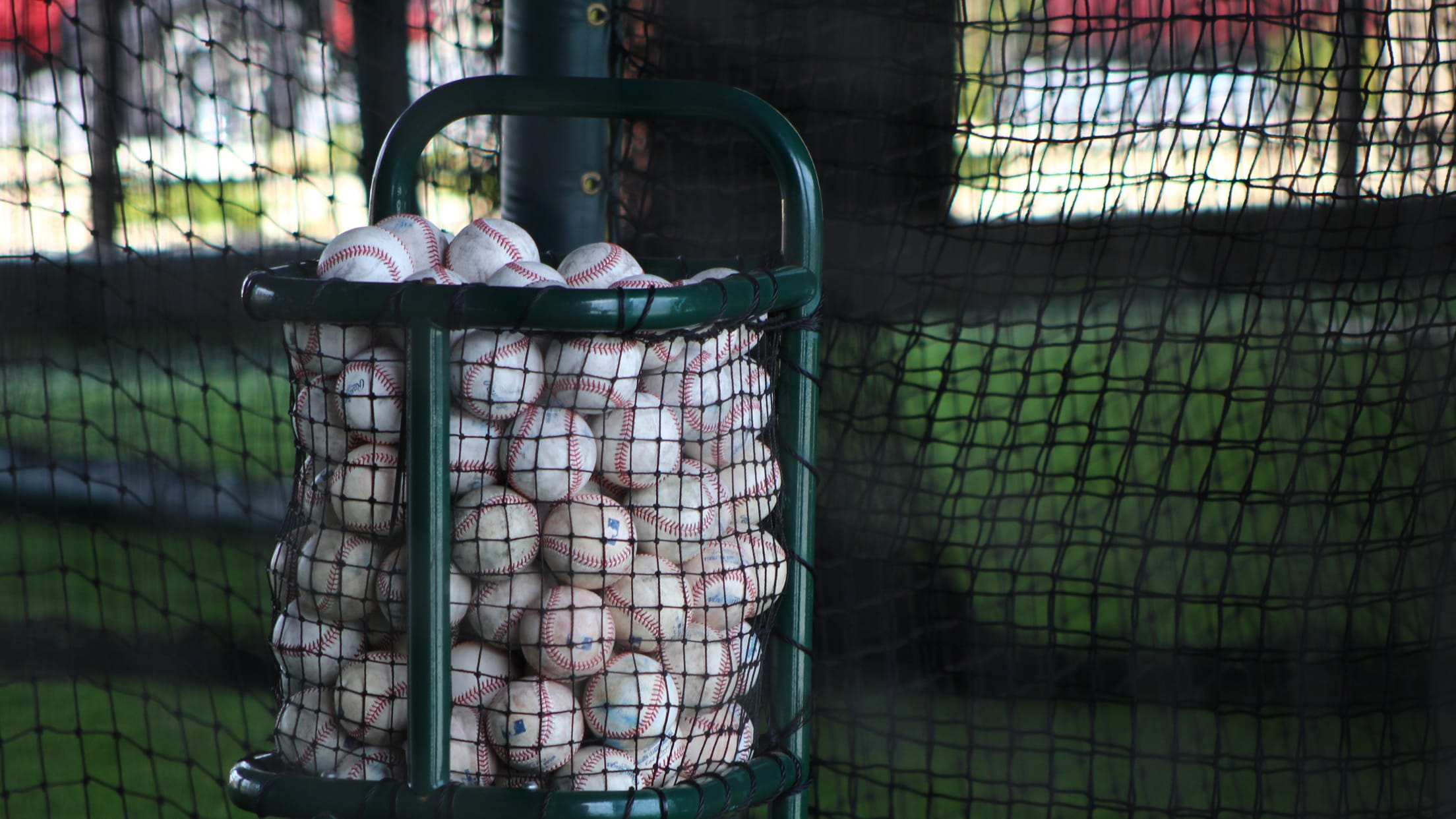 Wicks Family Foundation Batting Cages
Wicks Family Foundation Batting Cages
Perfect for team-building, birthdays, or as an additional event activity, the same amenities as the open air Trash Pandas batting cages are available!
Rental Availability for these locations is limited to mid-April through mid-September.