Rochester's best beer festival returns in 2023 with a new venue and a new outlook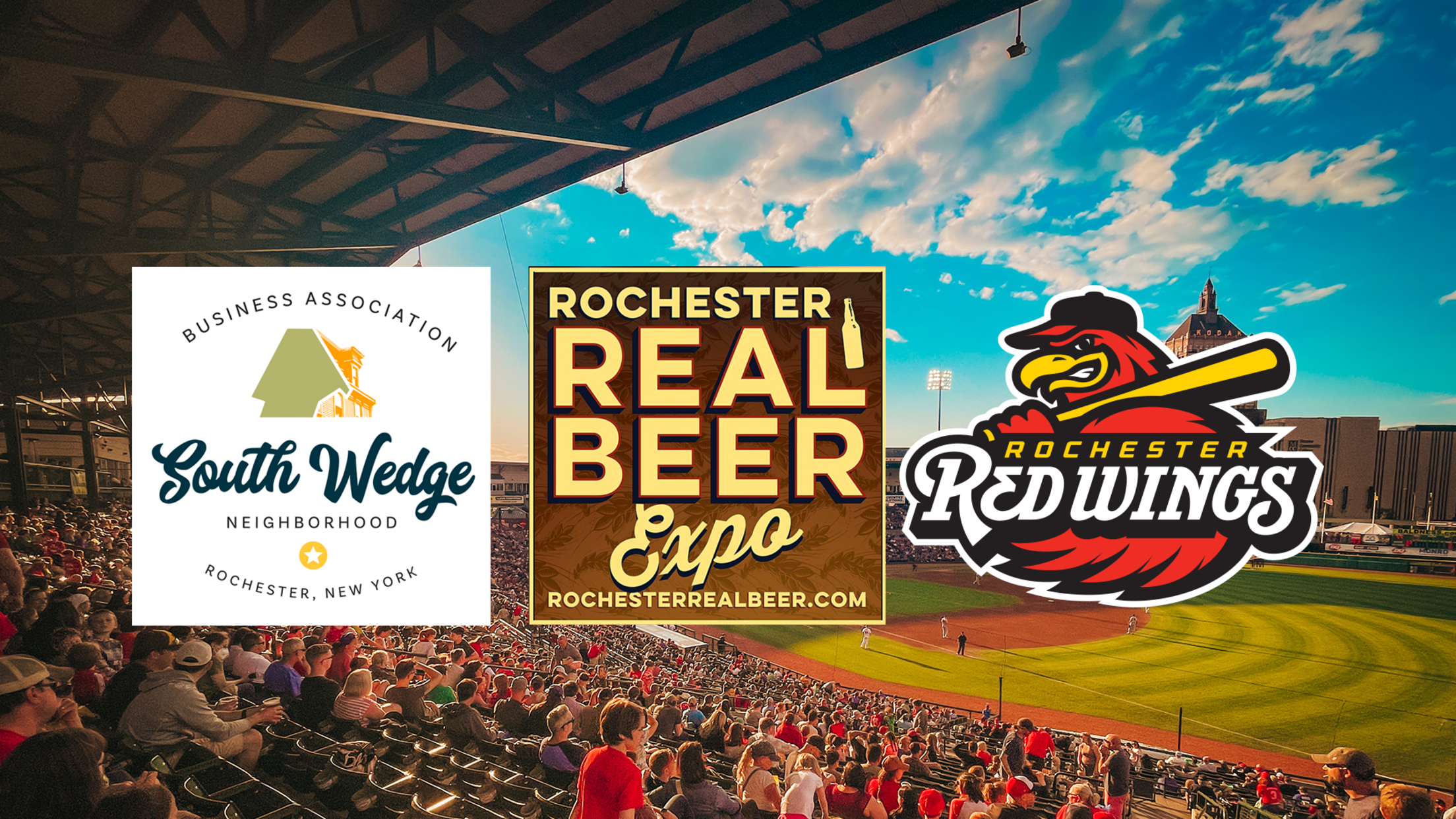 The Rochester Red Wings are excited to announce a partnership with the Business Association of the South Wedge Area (BASWA) to host the 11th edition of the Rochester Real Beer Expo at Innovative Field on Saturday, June 10th, 2023. The Rochester Real Beer Expo will feature 65 breweries, cideries, kombucha
The Rochester Red Wings are excited to announce a partnership with the Business Association of the South Wedge Area (BASWA) to host the 11th edition of the Rochester Real Beer Expo at Innovative Field on Saturday, June 10th, 2023.
The Rochester Real Beer Expo will feature 65 breweries, cideries, kombucha producers, and other craft beverage makers with an increased focus on local breweries. Attendees will have the opportunity to enjoy non-alcoholic offerings, as well.
"We are thrilled to be able to host the Rochester Real Beer Expo at Innovative Field," said Red Wings President, Naomi Silver. "The festival is a great way to showcase the best of the Rochester beer scene, and to support the community at the same time. Those in attendance will be able to enjoy some of the best craft beers in the region, and do it locally right here at our beautiful facility in downtown Rochester. "
The festival, which serves as the organization's biggest fundraiser of the year, is presented by the Business Association of the South Wedge Area (BASWA), and directly supports the enrichment and beautification of one of the city's most vibrant neighborhoods, just minutes from Innovative Field.
VIP admission runs from 5 p.m. to 6 p.m. and general admission is from 6 p.m. to 10 p.m. Tickets will be available starting on February 15 through the Red Wings box office and the event website, https://rochesterrealbeer.com/, HERE, or at https://rochesterrealbeer.com. A new website will be launching by the end of January which will include the link to purchase tickets and details about the breweries, food, and entertainment that will be available at the event.
Will Cleveland, former beer columnist for the Democrat and Chronicle, is assuming the reins as beer curator.
The public will determine the local breweries through a vote, starting March 1st. The link to vote will be shared and published on ClevelandProst.Substack.com.
Attendees can enjoy the same top-of-the-line food options as they do at ballgames, with concession stands at Innovative Field being made available during the event. Expo goers will also be able to enjoy the ample seating and on-site parking available at the ballpark.
For more information about the Rochester Real Beer Expo, visit
https://rochesterrealbeer.com or contact Will Cleveland at [email protected].