Join the Red Wings Giveaway Guarantee Club
Get EVERY giveaway during the 2023 season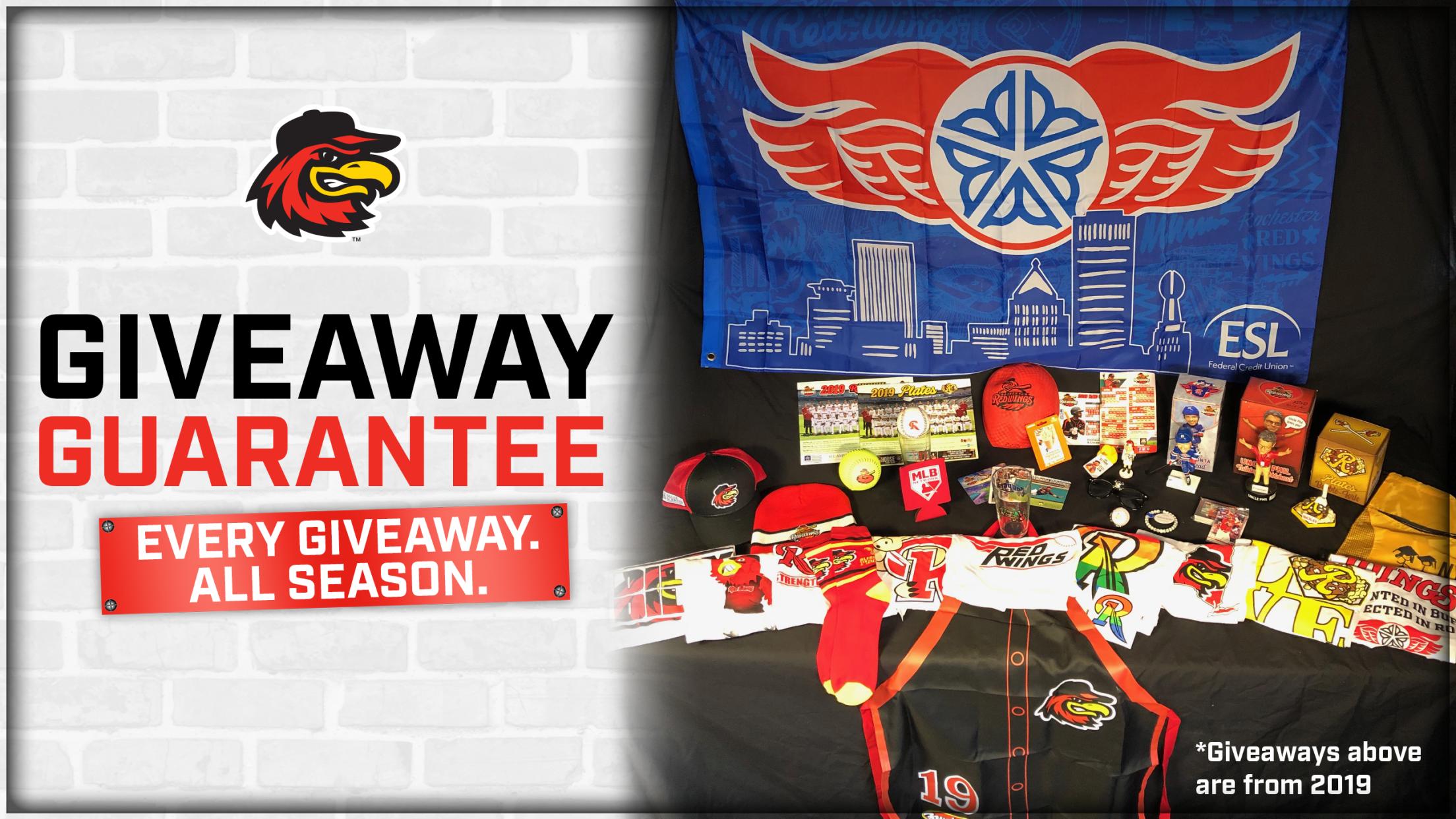 (GIVEAWAY GUARANTEE CLUB IS NOW CLOSED) Want ALL of our giveaways, but can't make it to ALL of our games? Join the Red Wings Giveaway Guarantee Club! For $160 you'll be able to own ALL of our giveaways (both adult and kids giveaways) during the 2023 season. Only a limited
(GIVEAWAY GUARANTEE CLUB IS NOW CLOSED)
Want ALL of our giveaways, but can't make it to ALL of our games?
Join the Red Wings Giveaway Guarantee Club! For $160 you'll be able to own ALL of our giveaways (both adult and kids giveaways) during the 2023 season. Only a limited number of Red Wings Giveaway Guarantee Club memberships will be sold.
You can purchase a Giveaway Guarantee Club Membership online or by calling (585) 454-1001 (during business hours).
PURCHASE GIVEAWAY GUARANTEE CLUB MEMBERSHIP HERE
Fans who join the club will present their membership card in order to redeem their giveaways at three different points of the season regardless of whether they received any of the giveaways at the gates. All giveaways MUST be picked-up at the ballpark, but you do NOT have to be in attendance on the night of each individual giveaway.
When purchasing your membership, please make sure to denote your t-shirt size (S - XXL).
Follow us on Twitter, Facebook and Instagram (@RocRedWings) and RedWingsBaseball.com throughout the next several months for giveaway announcements.