'I've Loved Every Minute of it': Jancarlos Cintron's Path from Puerto Rico to Reno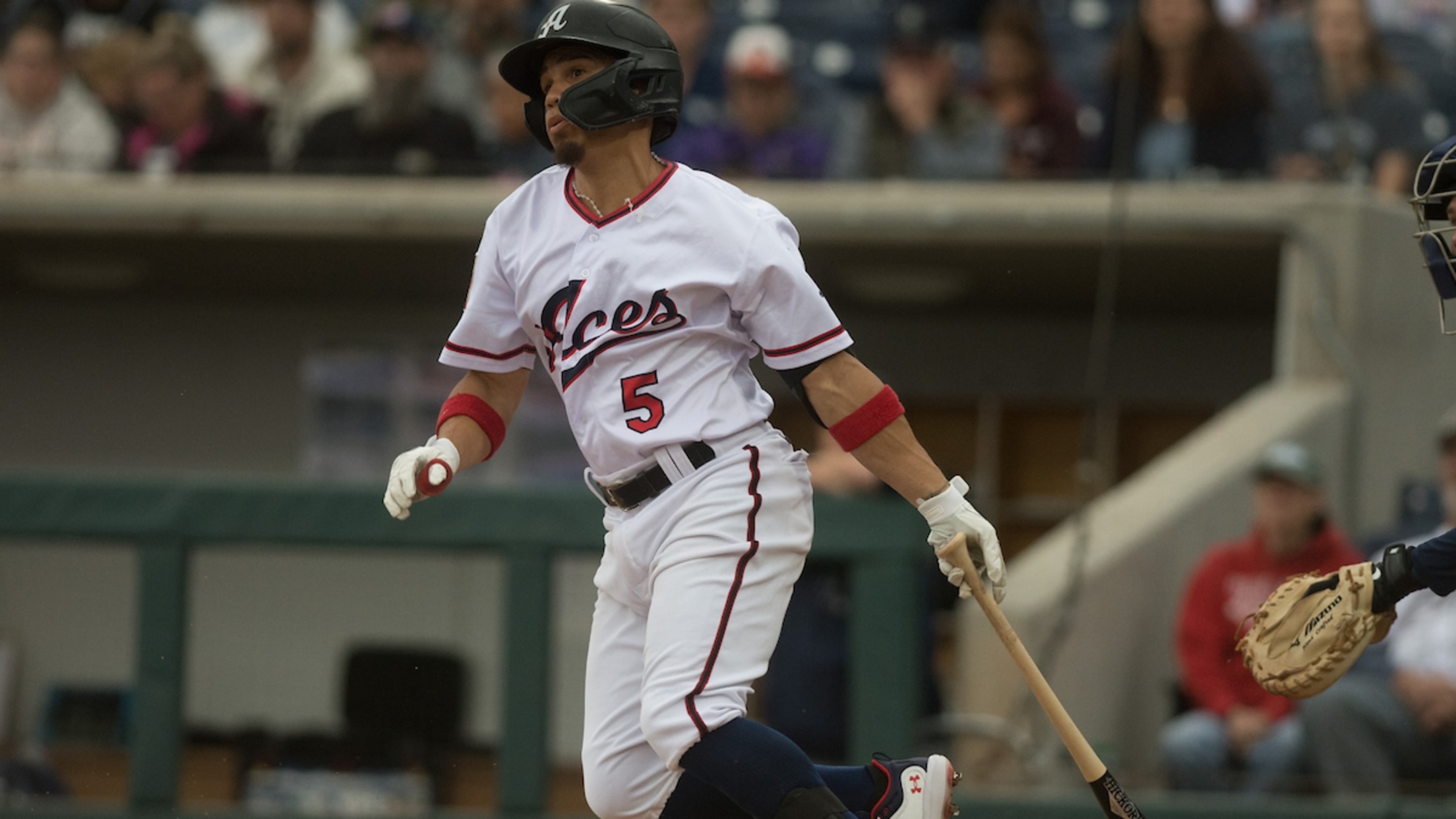 Jancarlos Cintron had to make the most significant move of his career at the age of 17. After living in his hometown of Bayamon, Puerto Rico, all his life, Cintron packed his bags and headed to Jacksonville, Florida, to pursue his dream of playing professional baseball. "It was hard because
Jancarlos Cintron had to make the most significant move of his career at the age of 17. After living in his hometown of Bayamon, Puerto Rico, all his life, Cintron packed his bags and headed to Jacksonville, Florida, to pursue his dream of playing professional baseball.
"It was hard because I had to move from home and move to a different country and learn a new language. It's a big difference from the states and home. It was tough at the beginning, but I got used to it."
A total of eight Puerto Rican players made the trip to Arlington Country Day School in Jacksonville, including two-time All-Star Javier Baez, who grew up playing on the same fields as Cintron.
"We weren't close growing up, but we always played in the same league, so I'd always watch him play and stuff. I didn't get to really know him until we were in Jacksonville."
Living away from home was challenging for Cintron at first, but having seven other guys in the same boat as him helped him grow from the situation.
"We were a group of eight guys from Puerto Rico who went to the same school, so that made it easier. We wanted to get better and to learn, so we just helped each other out. That was huge for me because if it wasn't for them, I probably wouldn't be here."
The infielder from Bayamon, Puerto Rico, spent two years in Jacksonville before heading south to play at the Elev8 Sports Institute in Delray Beach. When looking at college baseball opportunities, Cintron was able to stay in south Florida and play for Palm Beach State College, a junior college in Lake Worth.
"(The Southern Conference) is definitely one of the toughest conferences in the state. I was happy to stay in Florida for my collegiate career. Palm Beach helped open the doors for me; they gave me a chance to keep playing the game and get an education which was huge for me. I depended on myself a little bit more because it was my first time in college."
In his two years with the Panthers, Cintron earned the 2015 Defensive Player of the Year Award in the Southern Conference and the Florida State College Activities Association (NJCAA Region VIII). He also was named First Team Infielder in 2015 after hitting .332 in 56 games. After his sophomore year, Cintron decided to head 62 miles south to Fort Lauderdale and play for Division II Nova Southeastern University. In 2016, Cintron had a spectacular junior season that led to a national championship.
"In 2016, we won the national championship, and that team was really special. We were like a family. When I was in Palm Beach, we made it to regionals but never went to the world series. I was thankful and blessed to win the national championship, and it was one of the best teams that I was a part of."
After the championship gold season, he finished his collegiate career with Nova in 2017 and hit .370 with eight homers and 29 RBI with a .472 on-base percentage. His numbers were stellar, but he wasn't sure if a major-league team would take him in the MLB Draft. Instead of sitting with family watching the draft, Cintron was relaxing at the beach with his mom and brothers when his phone lit up with congratulatory texts.
"It was the third day of the draft; I wasn't watching it. I was hoping I'd get drafted, but you never know. I was with my mom and my brothers at the beach, and I got a bunch of congratulations texts from my buddies; and I had no idea what was going on. I got a call from a scout, and he gave me the news."
The Arizona Diamondbacks selected Cintron in the 24th round of the 2017 MLB Draft, and during his first two seasons in the minors, he had to adjust to the caliber of play across the field.
"I got drafted my last year of college, so I was 22. I was already a bit mature, but it was a big adjustment. The players have more experience, and the game is evolving, so you have to keep learning and finding things in the game to help you in the future."
Cintron has earned accolades through Arizona's farm system, including the 2018 MiLB.com Organizational All-Star, and was named to the 2019 California League Mid-Season All-Star team.
Now at the Triple-A level, Cintron looks back at his journey that started in Puerto Rico and doesn't regret that move to Jacksonville for one second.
"I've loved every minute of it. If I had to do it again, I would do it."