Dodgers Blank Aces in 7-0 Defeat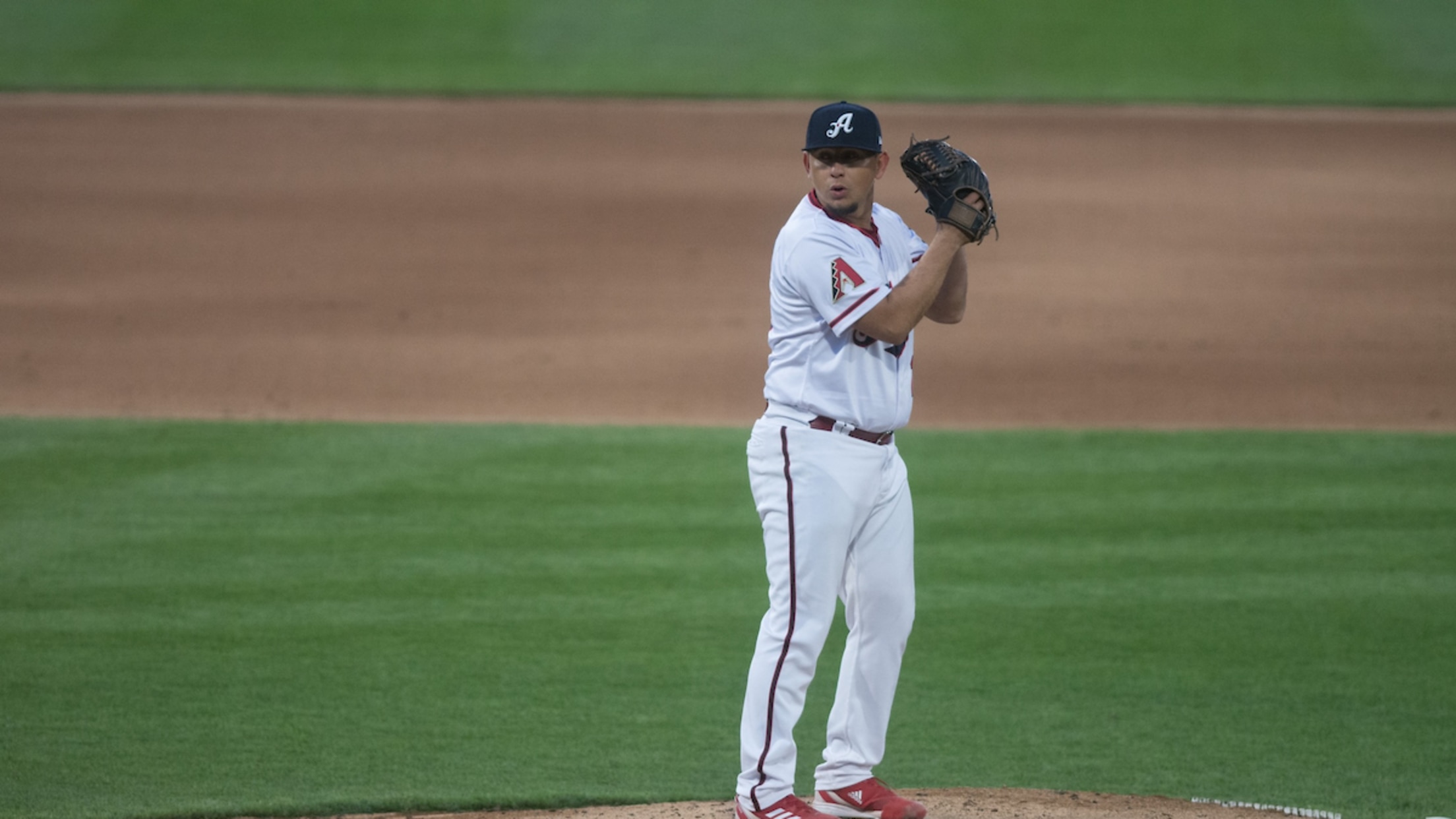 Reno Aces 0, Oklahoma City Dodgers 7 W: White (2-0) L: Jameson (1-5) S: Gaviglio (1) First pitch: 6:35 p.m. | Attendance: 6,840 | Time: 2:39 Reno, Nev.– Greater Nevada Field Click Here for Video Highlights Next time out: vs. Oklahoma City, 6/19/22 (RNO) RHP Dan Straily (2-2, 5.84 ERA)
Reno Aces 0, Oklahoma City Dodgers 7
W: White (2-0) L: Jameson (1-5) S: Gaviglio (1)
First pitch: 6:35 p.m. | Attendance: 6,840 | Time: 2:39
Reno, Nev.– Greater Nevada Field
Click Here for Video Highlights
Next time out: vs. Oklahoma City, 6/19/22
(RNO) RHP Dan Straily (2-2, 5.84 ERA) vs. (OKC) RHP Andre Jackson (0-5, 5.97 ERA)
RENO, Nev. – The Reno Aces (34-31) could not plate a run in a 7-0 shutout loss to the Oklahoma City Dodgers (41-24) Saturday night in front of 6,840 fans at Greater Nevada Field.
Oklahoma City set the tone early with six runs in the first three innings for a 6-0 lead. In the fourth, a solo homer from Jake Lamb cemented the Dodgers' 7-0 win.
Dominic Fletcher, who went 3-for-4 with one double, was the lone Ace to record a multi-hit game Saturday night against Oklahoma City.
The quartet of relievers Justin Lewis, Mitchell Stumpo, Miguel Aguilar and Caleb Baragar combined for four scoreless innings, allowed just one hit and fanned seven batters. Baragar's scoreless ninth extended his scoreless outing streak to four games.
The loss was handed to Drey Jameson, who tossed three innings of six-run ball (four earned) on six hits and struck out three batters.
Stone Garrett has swiped four bags in five games played this series with a stolen base Saturday night.
Tonight's shutout was the second this season against the Aces, matching a 7-0 loss on June 2nd to Tacoma.
Aces Notables:
Dominic Fletcher: 3-for-4, 2B.

Grayson Greiner: 1-for-3, 2B.

Mitchell Stumpo: 1.0 IP, 0 ER, 0 H, 2 K's.

Miguel Aguilar: 1.0 IP, 0 ER, 1 H, 2 K's.

Caleb Baragar: 1.0 IP, 0 ER, 0 H, 2 K's.
The Reno Aces continue their six-game homestand at Greater Nevada Field against the Oklahoma City Dodgers, Triple-A affiliate of the Los Angeles Dodgers, through Sunday, June 19. Tickets for the entire 2022 season are available at RenoAces.com or Text 21003.
-- ACES --