Aces' Offense Strikes Early, Henry Tosses Quality Start in 9-3 Win Over Bees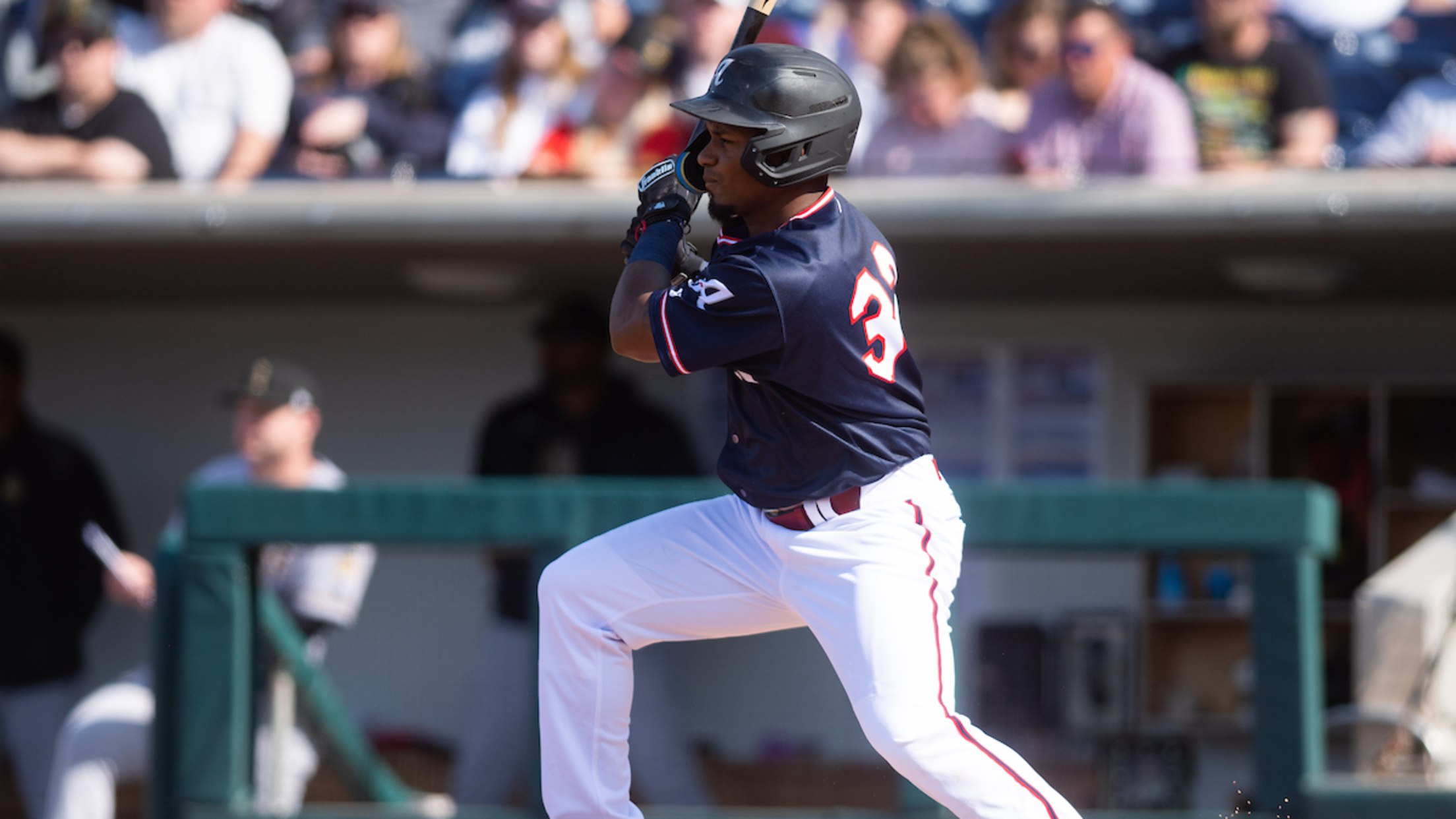 Reno Aces 9, Salt Lake Bees 3 W: Henry (3-3) L: Daniel (3-3) S: None First pitch: 7:05 p.m. PST | Attendance: 5,869 | Time: 3:06 (1:30 delay) Salt Lake City, Utah – Smith's Ballpark Click Here for Video Highlights Next time out: at Salt Lake City, 6/24/22 (RNO) RHP
Reno Aces 9, Salt Lake Bees 3
W: Henry (3-3) L: Daniel (3-3) S: None
First pitch: 7:05 p.m. PST | Attendance: 5,869 | Time: 3:06 (1:30 delay)
Salt Lake City, Utah – Smith's Ballpark
Click Here for Video Highlights
Next time out: at Salt Lake City, 6/24/22
(RNO) RHP Drey Jameson (1-5, 7.91 ERA) vs. (SL) LHP Jhonathan Diaz (3-0, 4.54 ERA)
SALT LAKE CITY, Utah –After a 90-minute pregame rain delay, the Reno Aces' (37-32) offense poured on seven unanswered runs in the second and third innings that set the tone for a 9-3 win over the Salt Lake Bees (32-37) Thursday night at Smith's Ballpark.
Trailing 1-0 in the top of the second, the Aces' offense erased the deficit with a five-run frame highlighted by a bases-clearing triple down the right-field line by Yonny Hernandez for a 5-1 Aces lead.
A two-run shot from Dominic Miroglio in the third extended Reno's lead to 7-1. The Aces were able to plate two more runs later in the game to cement the 9-3 victory.
Tommy Henry started on the mound for the Aces and held the Bees' bats at bay with six innings of two-run ball on eight hits and two strikeouts for his third win of the season. The southpaw has allowed two or fewer earned runs in his last three road starts.
Once Henry's outing was finished, the relief pair of Mitchell Stumpo and Luis Frias held the line and combined for three innings of one-run ball on three hits and three strikeouts.
After his 1-for-5 effort, Jake McCarthy extended his on-base streak to 24 games which ties Stone Garrett's season-high of 24 earlier this season. McCarthy also extended his hitting streak to eight games.
In the past three games, Reno's starting pitchers have allowed two or fewer earned runs in each of their starts against the Bees.
Aces Notables:
Dominic Miroglio: 2-for-4, HR, 2B, 2 RBI, 2 R, SB.

Yonny Hernandez: 1-for-5, 3B, 3 RBI, R.

Tommy Henry: W, 6.0 IP, 8 H, 2 ER, 2 K's.

Cooper Hummel: 2-for-4, 2 RBI, 2 BB.

Seth Beer: 2-for-4, RBI, 2 R, BB.

Cole Tucker: 1-for-3, RBI, R, 2 BB, SB.

Mitchell Stumpo: 1.0 IP, 0 ER, 0 H, K.
The Reno Aces continue its visit to Utah for a six-game road trip to square off against the Salt Lake Bees, Triple-A affiliate of the Los Angeles Angels, through Sunday, June 26th. The Aces return to Greater Nevada Field on Tuesday, June 28th, for a three-game series against the Sacramento River Cats, Triple-A affiliate of the San Francisco Giants. Tickets for the entire 2022 season are available at RenoAces.com or Text 21003.
-- ACES --