Aces Capture Buddy Kennedy's the Call to the Majors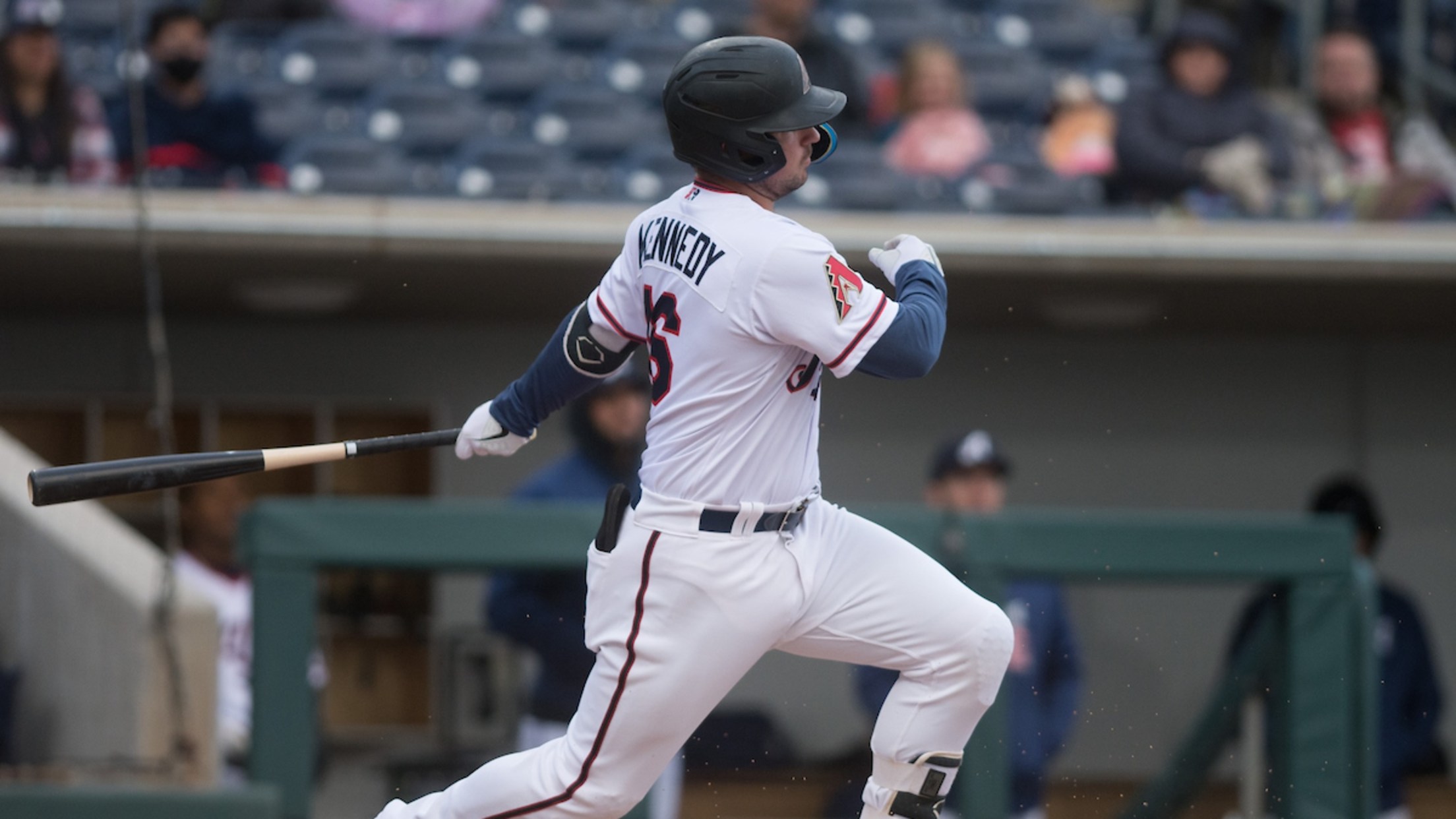 RENO, Nev. – Former Reno Aces infielder Buddy Kennedy had his contract selected by the Arizona Diamondbacks today and "Received the call to the Majors" for the first time in his professional career. The Reno Aces staff was able to capture the moment when manager Gil Velazquez shared the news
RENO, Nev. – Former Reno Aces infielder Buddy Kennedy had his contract selected by the Arizona Diamondbacks today and "Received the call to the Majors" for the first time in his professional career.
The Reno Aces staff was able to capture the moment when manager Gil Velazquez shared the news to Kennedy in front of his teammates after Wednesday's game. The video content of this special moment will be airing across the Arizona Diamondbacks' social media channels and Bally's Arizona.
Nothing more special than getting that call to The Show 🥹

Buddy Kennedy got the nod to The Show & will be active for the @dbacks game tonight! The former 5th-round pick has batted .296 for us this year with 4 home runs & 24 RBI. @KennedyBuddy | @MiLB | @MLBPipeline pic.twitter.com/JI7rPgdDZn

— Reno Aces (@Aces) June 17, 2022
The Millville, New Jersey native was on the Aces' Opening Day roster and played in 54 games with the club. During that time, hit .296 (58-for-196) with 8 doubles, 3 triples, and 4 home runs to go along with 24 RBI and 37 runs scored.
Kennedy is following in the footsteps of his grandfather Don Money, who was a four-time All-Star third baseman during his 16-year MLB career with the Philadelphia Phillies and Milwaukee Brewers.
He joins Alek Thomas and Tyler Holton, who also made their MLB debuts this season with the Arizona Diamondbacks.
The Reno Aces continue their six-game homestand at Greater Nevada Field against the Oklahoma City Dodgers, Triple-A affiliate of the Los Angeles Dodgers, through Sunday, June 19. Tickets for the entire 2022 season are available at RenoAces.com or Text 21003.
-- ACES --