Spring Training Report: R-Phils at Camp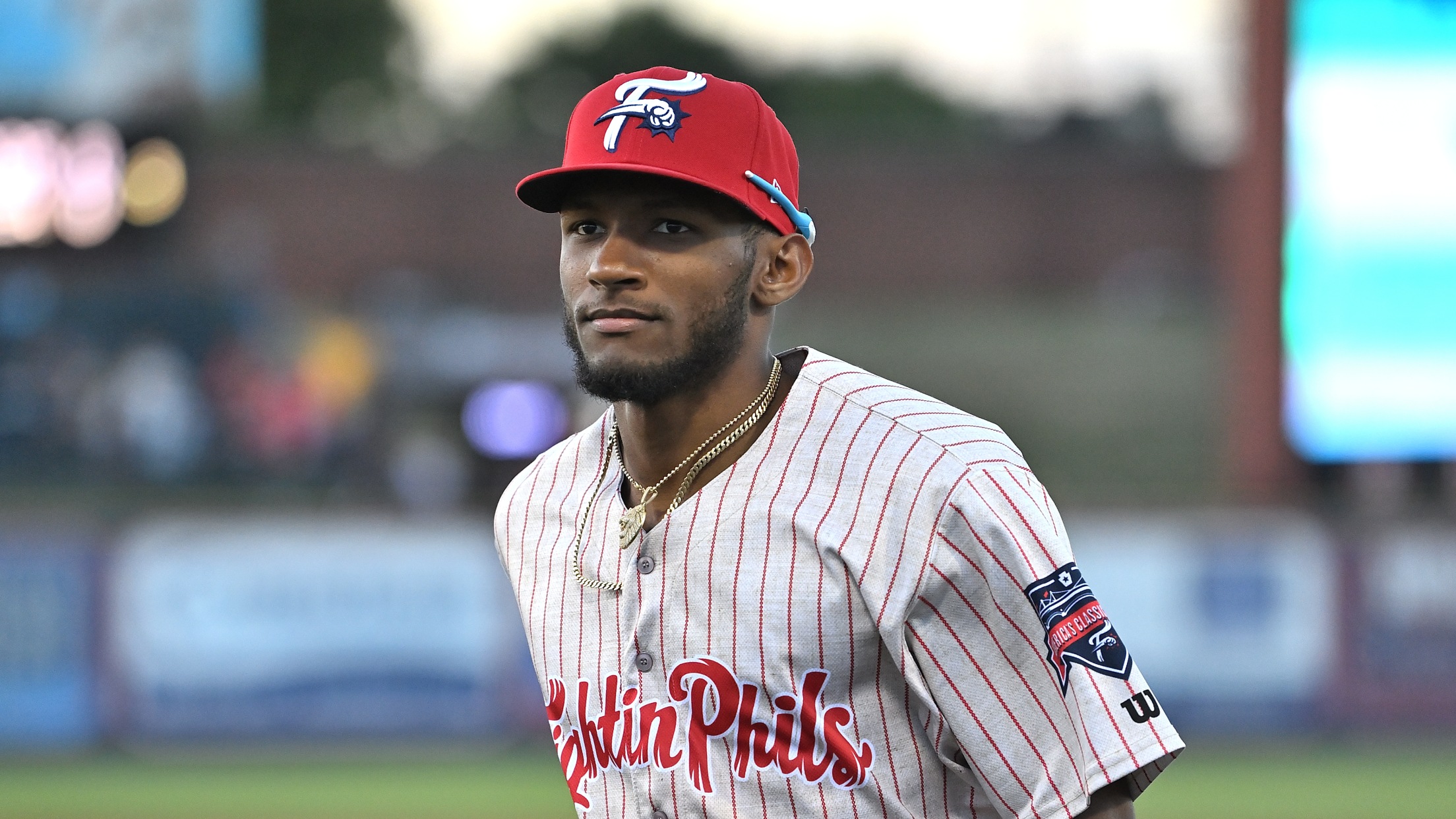 (Reading, PA) - Spring Training in Clearwater is in full swing and many former, and perhaps 2023, R-Phils have made impacts with the big league club. As a lot of Minor Leaguers prepare to head to their own respective camps, it's a great time to check in on many Reading
(Reading, PA) - Spring Training in Clearwater is in full swing and many former, and perhaps 2023, R-Phils have made impacts with the big league club. As a lot of Minor Leaguers prepare to head to their own respective camps, it's a great time to check in on many Reading fan favorites and how they fared with the Phillies the last few weeks.
On the mound, many players who have previously suited up for the R-Phils have made strong impacts so far. James McArthur leads the way with five appearances, all of them an inning each, out of the bullpen for the big club. McArthur spent all of 2022 with the R-Phils, making 13 starts and also added 15 starts over 19 appearances during the 2021 season. A couple players who have spent more time in Triple-A and with the Phillies, but have spent time in Reading are Mark Appel and Connor Brogdon. Appel has been leaned on heavily out of the bullpen with four spring appearances so far. Brogdon, who is poised to have a big role in the Phillies bullpen, has shined with a 2.25 spring ERA over four appearances.
An arm who has turned heads over three appearances for the Phillies is Andrew Baker. Baker has impressed with electric stuff and a fastball that approaches the high-90s. He has garnered a strikeout per inning pitched in Clearwater and has fans very excited about the 2021 draft pick's potential. Additionally, the R-Phils' two aces from the end of last season Mick Abel and Andrew Painter have had fans excited with appearances in games. Abel made one appearance and impressed over an inning of work. Painter flashed tons of potential, including an upper-90s fastball in his lone start, but is currently resting from throwing the next few weeks as he recovers from a sprained UCL.
Some other prior R-Phils to see the mound in Clearwater have been Matt Seelinger, Billy Sullivan, Taylor Lehman, Brian Marconi, Griff McGarry and Noah Skirrow. Each have shown many flashes of excellence that many R-Phils fans have experienced in recent years.
At the plate, Carlos De La Cruz has impressed, especially early on in Spring Training. The 2022 R-Phil is hitting .333 with a home run and double as well. Over 38 games in Baseballtown last season, fans saw some of De La Cruz's power as he lifted seven home runs. Jhailyn Ortiz has also showcased power this spring. Ortiz crushed a home run last week as one of his four hits this spring. He has also scored five runs and notched an outfield assist to continue an impressive spring.
In the field, Johan Rojas has been a human-highlight reel. Seemingly every day early on in the spring, Rojas was flashing impressive speed, range and defensive abilities with diving catches and more. Some other 2022 R-Phils to appear in games this spring have been Vito Friscia, Simon Muzziotti, Wendell Rijo and Ethan Wilson.
Additionally, some notable R-Phils alumni have had impressive Spring Trainings as they prepare for the season with the Phillies. Alec Bohm has flashed newly-found power with three home runs and a .345 average this spring. Darick Hall has beaten out Bohm to tie for the home run lead (Edmundo Sosa) with four. Hall has also hit an impressive .346 as he will be an important piece in the Phillies lineup with Bryce Harper out. Another nice story out of Spring Training is Scott Kingery who is hitting .476 across nine spring games.
On the mound, both Aaron Nola and Bailey Falter have been steady forces for the Phillies this spring. Nola is poised to be a top of the Phillies rotation again and Falter looks to play a big role, whether it be to round out the rotation or as a reliever.
The Phillies break camp at the end of the March to open their 2023 campaign on the road at the Texas Rangers on March 30. Elsewhere within the organization, Lehigh Valley kicks off its season the following day, March 31 at Rochester. Jersey Shore opens up Friday, April 7 at the Brooklyn Cyclones, while Clearwater opens on the 7th as well at Bradenton.
Reading kick starts its 2023 campaign on the road on Friday, April 7 at Richmond. The R-Phils return home on Tuesday, April 11, for their home opener against the Hartford Yard Goats (Rockies). Single-game tickets are now on sale. Get your tickets to Opening Night, to score a Reading Alumni T-Shirt, and all 69 home games in 2023 by going to rphils.com/tickets, calling 610-370-BALL or in-person at the Customers Bank Ticket Office!