New Lights to Offer More Fun at First Energy Stadium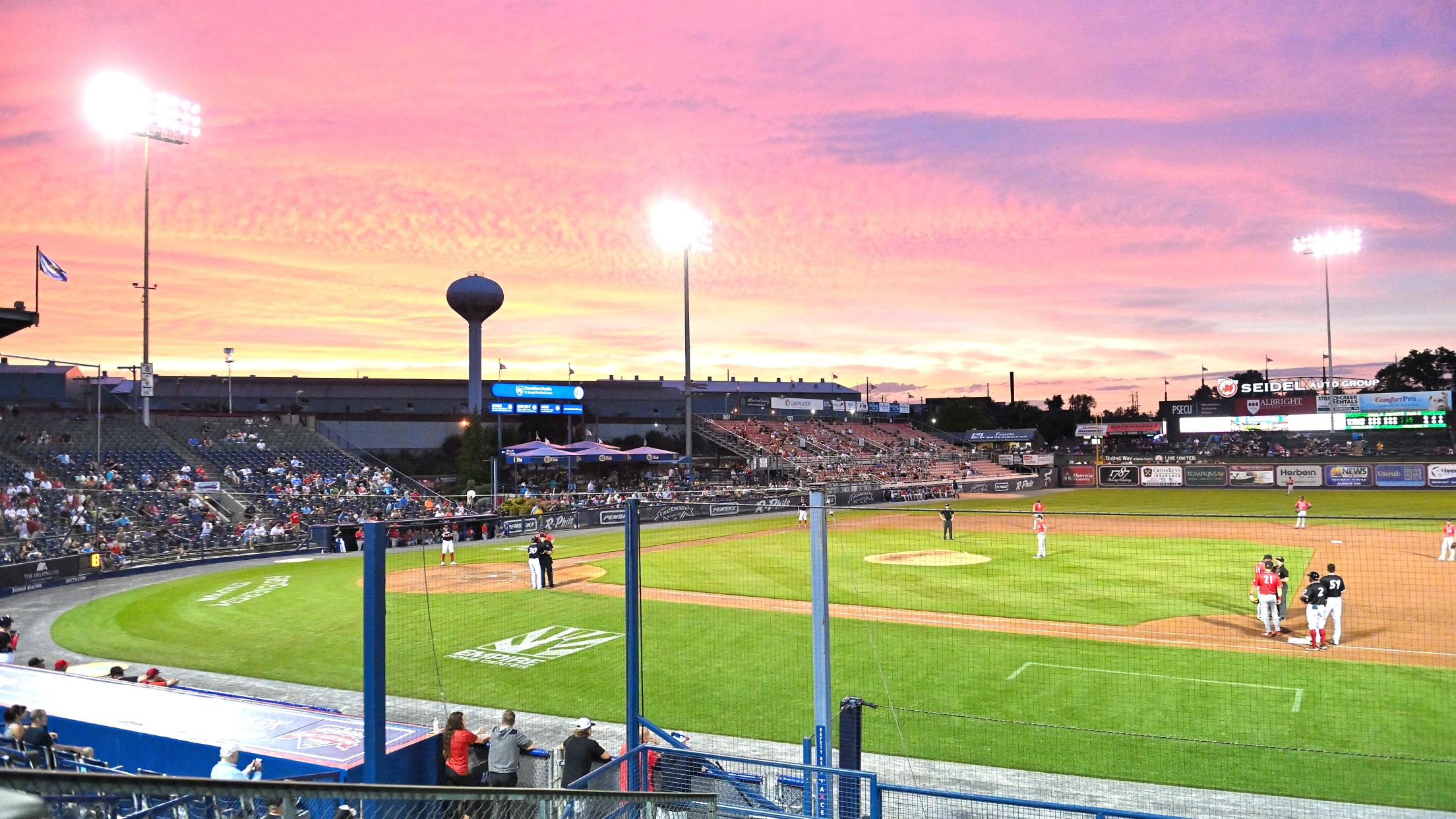 (Reading, PA) - Changes are coming to FirstEnergy Stadium with the addition of new lights to the ballpark this season. As the Reading Fightin' Phils engage in one of the largest construction projects in the history of America's Classic Ballpark, some pieces of history had to be replaced. The light
(Reading, PA) - Changes are coming to FirstEnergy Stadium with the addition of new lights to the ballpark this season.
As the Reading Fightin' Phils engage in one of the largest construction projects in the history of America's Classic Ballpark, some pieces of history had to be replaced.
The light standards that adorned the grandstand had stood since first being installed in 1951. As season's passed, players arrived and moved on the big leagues the lights at the stadium shined bright.
Some of the greatest names in Reading baseball history from Rocky Colavito to Mike Schmidt to Ryan Howard all had their moment in the spotlight on a warm summer's night.
Many Berks County sports fans remember when those lights stayed on past the baseball season and became the Friday Night Lights in the fall for high school football. Some of Berks's biggest gridiron games were played here at what was then Municipal Stadium.
The Reading Fightin' Phils brought that back for an encore in 2018 with the Baseballtown Gridiron Classic. Football under the lights at the stadium became a reality to a new generation of football heroes, such as now Penn State star Nick Singleton and many more.
The new lighting system at First Energy Stadium will allow for not only better illumination but more fun for the fans!
In addition to the replacement of the old light standards, additional poles will be added around the newly configured outfield wall. New and more modern lights have been installed atop all the new light poles. The new lights offer stronger illumination than ever before and more features than traditional stadium lights.
The lights will have the ability to flash, change colors and much more at FirstEnergy Stadium. Special moments, such as home runs, wins, and countdowns to big events will now feature muti-colored and flashing lights, adding to the already-exciting fan experience at the ballpark.
Voted the number one Classic Ballpark in all Minor League Baseball by Baseball America and the third best Minor League Ballpark in the United States by USA TODAY Travel Media, FirstEnergy Stadium continues to make improvements for both the fan experience and for the players on the field with brand new facilities that will allow the Fightin' Phils to continue their affiliation with the Philadelphia Phillies organization for many years to come.
Be one of the first fans to witness the new lights at FirstEnergy Stadium in action this season. You can when the R-Phils open their 2023 home schedule on Tuesday, April 11 at 6:45 against the Hartford Yard Goats (Rockies). First pitch is set for 6:45 p.m. and tickets can be purchased today at rphils.com/tickets or by calling 610-370-BALL.