Portland Holds on to Take First Game of the Series 3-1 Over Somerset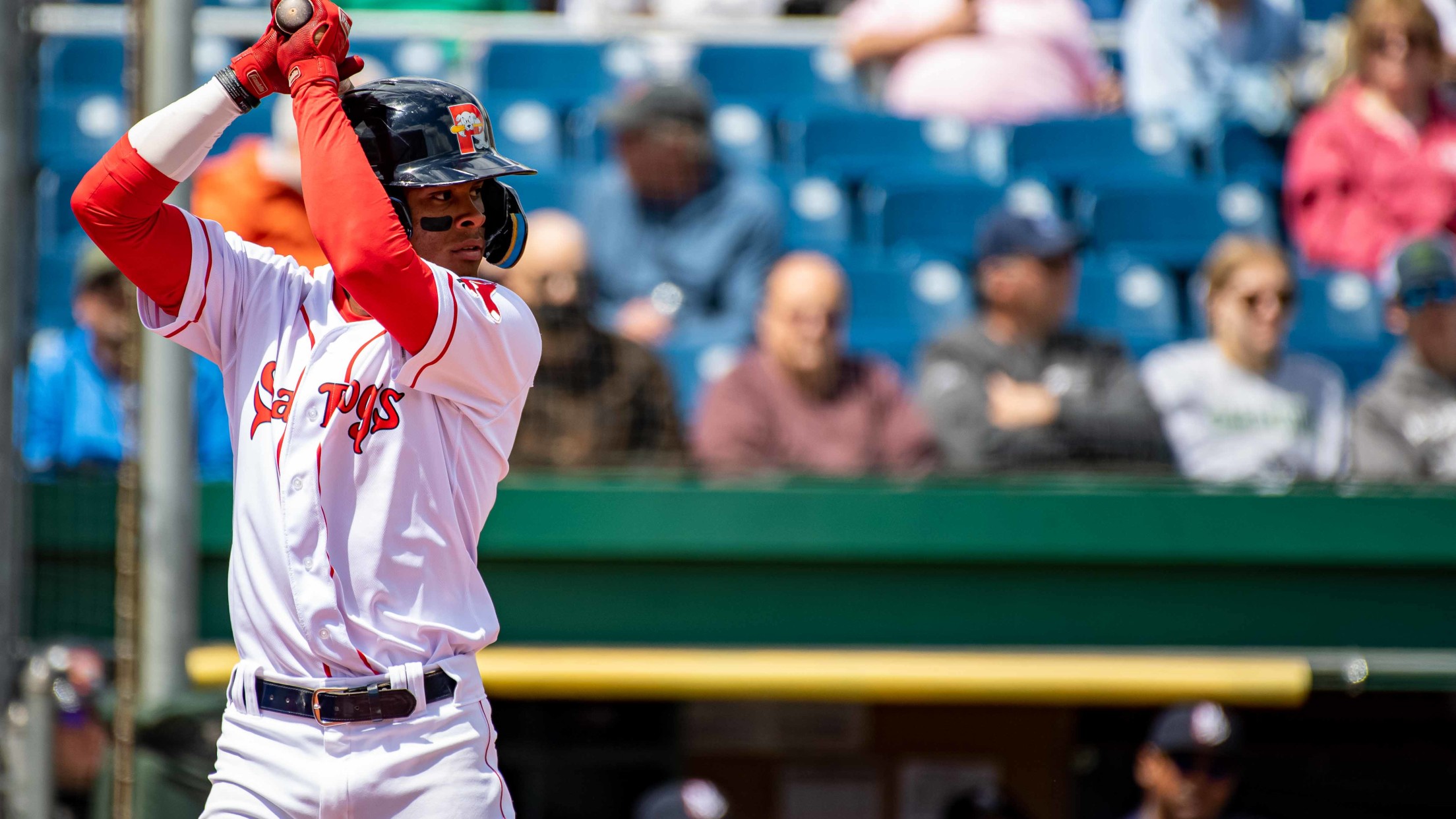 Bridgewater Township, New Jersey – The Portland Sea Dogs (31-15) defeated the Somerset Patriots (25-20) 3-1 on Tuesday night despite a star-studded Patriots lineup with three MLB rehab assignments. With the win, Portland remains in first place of the Northeast Division, 5.5 games ahead of the second-place Somerset Patriots. Grant
Bridgewater Township, New Jersey – The Portland Sea Dogs (31-15) defeated the Somerset Patriots (25-20) 3-1 on Tuesday night despite a star-studded Patriots lineup with three MLB rehab assignments. With the win, Portland remains in first place of the Northeast Division, 5.5 games ahead of the second-place Somerset Patriots.
Grant Gambrell was stellar in his third start for Portland after pitching 6.0 innings allowing just one run on three hits while walking four and striking out three. Giancarlo Stanton, Josh Donaldson, and Tommy Kahnle made rehab appearances at Somerset. Donaldson went one-for-four while Stanton was hitless with a walk.
Nick Yorke put Portland on the board first in the top of the third inning with an RBI triple to score Phillip Sikes. With his third triple of the season, Portland led 1-0.
Trey Sweeney hit a solo home run in the bottom of the same inning to even the score, 1-1.
A sacrifice fly by Ceddanne Rafaela would score Sikes in the top of the fifth and Portland retook the lead, 2-1.
Rafaela recorded his second RBI of the day in the top of the seventh after hitting a double (10) to score Yorke and Portland held the 3-1 lead.
Nick Yorke, Nathan Hickey, and Chase Meidroth all recorded multi-hit days at the plate. Yorke went two-for-four with a triple while Hickey went three-for-four with three singles. Meidroth went two-for-three with three singles.
Portland starter RHP Grant Gambrell (1-0, 1.62 ERA) earned his first Double-A win after pitching 6.0 innings allowing one run on three hits while walking four and striking out three. Somerset starter RHP Richard Fitts (2-4, 4.96ERA) was issued the loss after pitching 6.0 innings allowing two runs on eight hits while walking one and striking out eight.
The Sea Dogs return to TD Bank Ballpark tomorrow, May 31, 2023 for game two of a six-game series against the Somerset Patriots. First pitch for game two is slated for 11:05am. RHP Brian Van Belle (2-2, 2.80 ERA) will take the mound for Portland while Somerset will send RHP Clayton Beeter (2-2, 3.03 ERA) to the mound to start.