Nautilus Solar and Sea Dogs Partner to Shine the Light on Local Non-Profits
Nautilus Community Spotlight will provide local organizations opportunities to promote their missions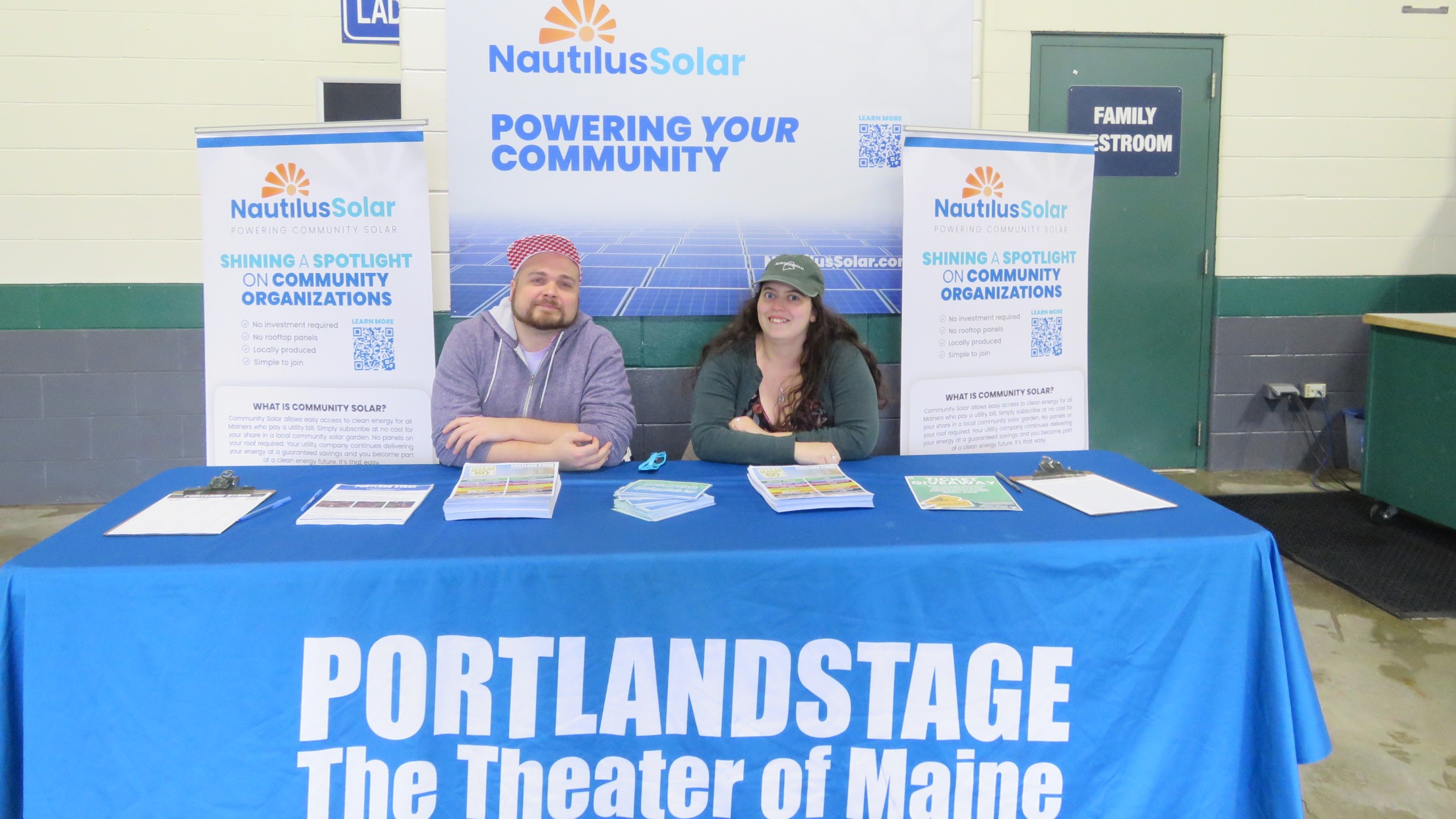 Portland, ME - Nautilus Solar Energy and the Sea Dogs have again teamed up to shine the light on local non-profit organizations at Sea Dogs' home games this season. Through the Nautilus Solar Community Spotlight, local non-profit organizations will have the opportunity to table in the concourse to promote its
Portland, ME - Nautilus Solar Energy and the Sea Dogs have again teamed up to shine the light on local non-profit organizations at Sea Dogs' home games this season. Through the Nautilus Solar Community Spotlight, local non-profit organizations will have the opportunity to table in the concourse to promote its mission and upcoming events. Plus, Nautilus will provide 25 general admission tickets to these local organizations at each of the 69 home games.
"We are thrilled to partner with the Sea Dogs for a second year as we put community front and center," said Eric LaMora, Executive Director of Community Solar for Nautilus. "Their community-minded mission aligns perfectly with our vision of creating a clean, sustainable future by providing thousands of Mainers an equitable and affordable renewable energy choice."
Any Maine-based non-profit is eligible to be featured at the Nautilus Solar Community Spotlight at a 2023 Sea Dogs game. Interested organizations can request a game to be featured at seadogs.com. Requests will be filled by the Sea Dogs on a first-come-first-serve basis.
"The Sea Dogs have always taken great pride in being a strong, active, contributing member of the community," stated Sea Dogs President & General Manager Geoff Iacuessa. "We are excited to partner with Nautilus Solar again to highlight the great work local non-profit organizations do to enrich our communities."
Over 4,500 Mainers and local establishments have already made the switch to Nautilus Community Solar, including Hannaford Brothers, luxury hotel Cliff House Maine, York Region Chamber of Commerce, and senior community York Housing, among others. Community solar allows businesses, residents, and organizations like these to subscribe to offsite solar farms without the need for solar panels on their property. Plus, the subscribers benefit from local renewable energy at a guaranteed savings of 15%. Any CMP customer is eligible to subscribe to one of the Nautilus Community Solar farms with no upfront cost, no long-term commitment, and no cancellation fees. The Nautilus team is currently inviting customers to subscribe at www.nautilussolar.com.
The Sea Dogs play 69 home games from April through September. Sea Dogs tickets can be purchased by calling the Sea Dogs Ticket Office at 207-879-9500 or online at www.seadogs.com. Book your nine-inning vacation!
About Portland Sea Dogs:
The Portland Sea Dogs are the Double-A Eastern League affiliate of the Boston Red Sox. In 29 seasons the Sea Dogs have welcomed over 10 million fans to Hadlock Field in Portland, Maine. The Sea Dogs provide family-friendly entertainment while actively contributing to a vibrant and inclusive community. The Sea Dogs' "Strike Out Cancer in Kids" program has raised over 5 million dollars for the Maine Children's Cancer Program. While over 300 Sea Dogs players have gone on to play in the Major Leagues including some of today's Red Sox stars such as Triston Casas and Rafael Devers. For more information on the Sea Dogs visit seadogs.com. Follow the Sea Dogs on Facebook, Twitter, and Instagram.
About Nautilus Solar Energy, LLC
Nautilus Solar Energy®, LLC is a leading community solar company, providing clean energy to residential and commercial customers in local communities. Nautilus operates and manages solar farms in 10 states and is responsible for financing, development, maintenance, and customer service for the lifetime of the project. Founded in 2006, Nautilus has helped shape the future of solar to provide an equitable and affordable renewable energy choice for all. Nautilus is owned by Power Sustainable, a wholly owned subsidiary of Power Corporation of Canada. Power Sustainable is a multi-platform alternative asset manager with a long-term investment approach focused on sustainable strategies. For more information on Nautilus Solar Energy visit nautilussolar.com. Join Nautilus on LinkedIn, Facebook, Instagram, and Twitter.