West Michigan Wins 8-7 in Roller Coaster Series Opener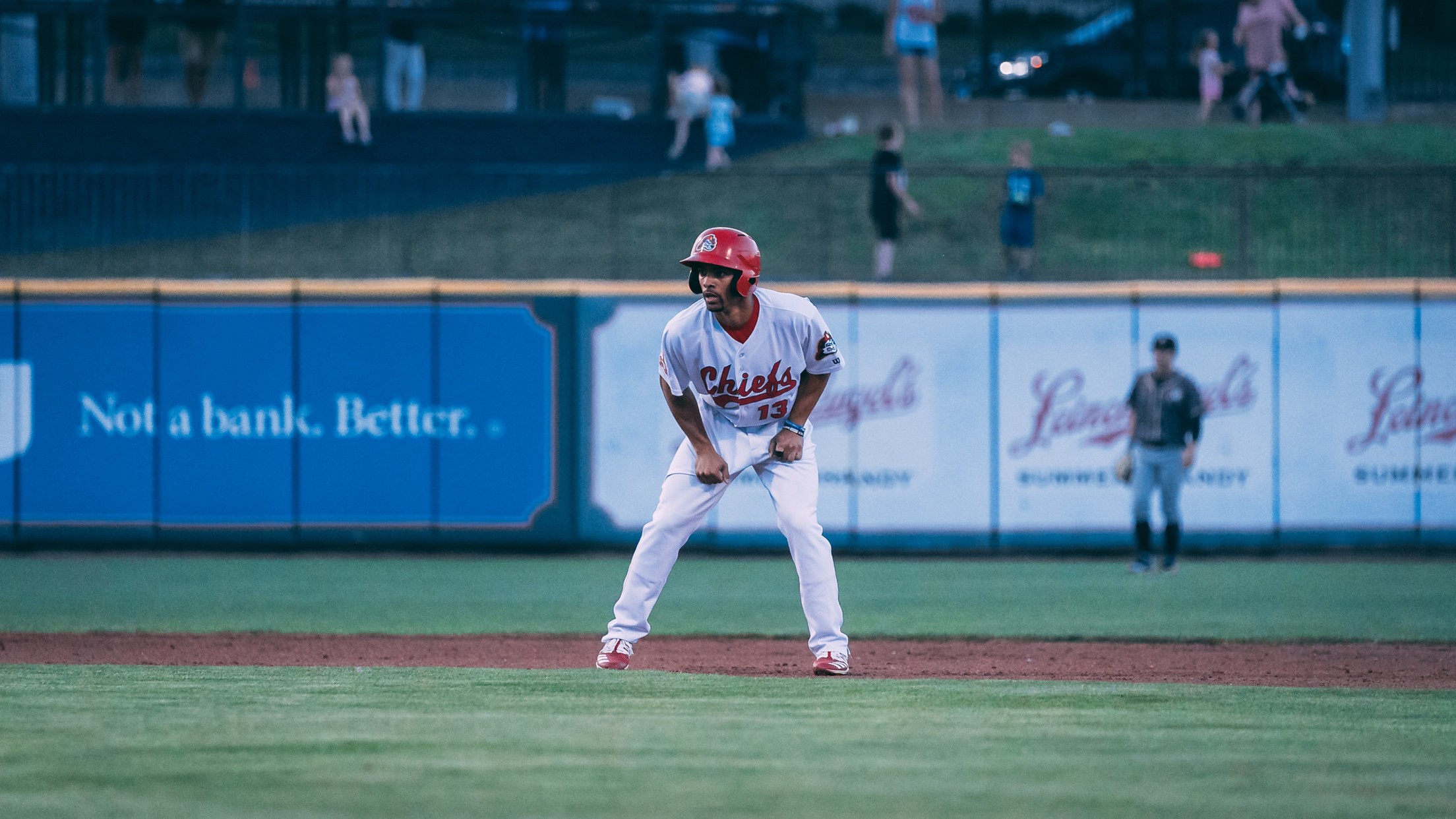 Peoria, IL – In a game that featured 15 runs, 21 hits and five hit batsmen, it was West Michigan's Jake Holton who played hero Tuesday, as his seven RBI's lifted the Whitecaps past the Chiefs by a final score of 8-7. West Michigan tallied three runs out of the
Peoria, IL – In a game that featured 15 runs, 21 hits and five hit batsmen, it was West Michigan's Jake Holton who played hero Tuesday, as his seven RBI's lifted the Whitecaps past the Chiefs by a final score of 8-7.
West Michigan tallied three runs out of the gate in the first inning on a pair of RBI hits, a double from Wenceel Perez got the scoring started and gave West Michigan an only 1-0 lead. It would turn out to be the only run not driven in by Holton, who singled in two to make it 3-0. Peoria starter John Beller, who made his first start since May 26, did not make it out of the first inning before turning the ball over to Dionys Rodriguez. Peoria answered back in the bottom of the inning when Tyler Reichenborn plated Mike Antico to cut the deficit to 3-1.
In the bottom of the third, it was again Reichenborn who drove in a pair on his second RBI hit of the evening. Later in the frame, Thomas Francisco cashed in on an opportunity, sending a high chopper into right field that scored a couple. All told, Peoria wound up with four runs in the inning to take a 5-3 lead after three.
An inning later, Francisco stepped to the plate again and lifted a sac fly into left deep enough to score another Chiefs run that made it a 6-3 contest. It appeared Peoria had a chance to pull away, but West Michigan could not be denied.
In the top of the fifth with the bases loaded, Holton turned on an inside fastball and jacked a grand slam to deep left field that put the Whitecaps in the driver's seat once more at 7-6.
Upon reaching the bottom of the seventh, Peoria scratched across the tying run, albeit unconventionally, after Todd Lott was hit by a pitch that leveled the surface at 7-7.
As the 7-7 deadlock reached the top of the ninth, West Michigan jumped ahead for good. Holton dug into the box for the fifth time and lightning struck twice as he crushed his second long ball of the night, this time off Gianluca Dalatri, to put the Whitecaps on top 8-7. In the bottom of the ninth, Peoria went down in order, as Elvis Alvarado locked down the save for Hendry Nunez.
Peoria fell to 25-33 with the loss, while the Whitecaps improved to 27-31 on the year. Game two of the series comes tomorrow with an early start at 11:05 a.m. from Dozer Park. Peoria gives the ball to Austin Love, while the Whitecaps turn to 2021 first-round selection Ty Madden.