Chiefs Drop Fourth Straight in Walk-Off Loss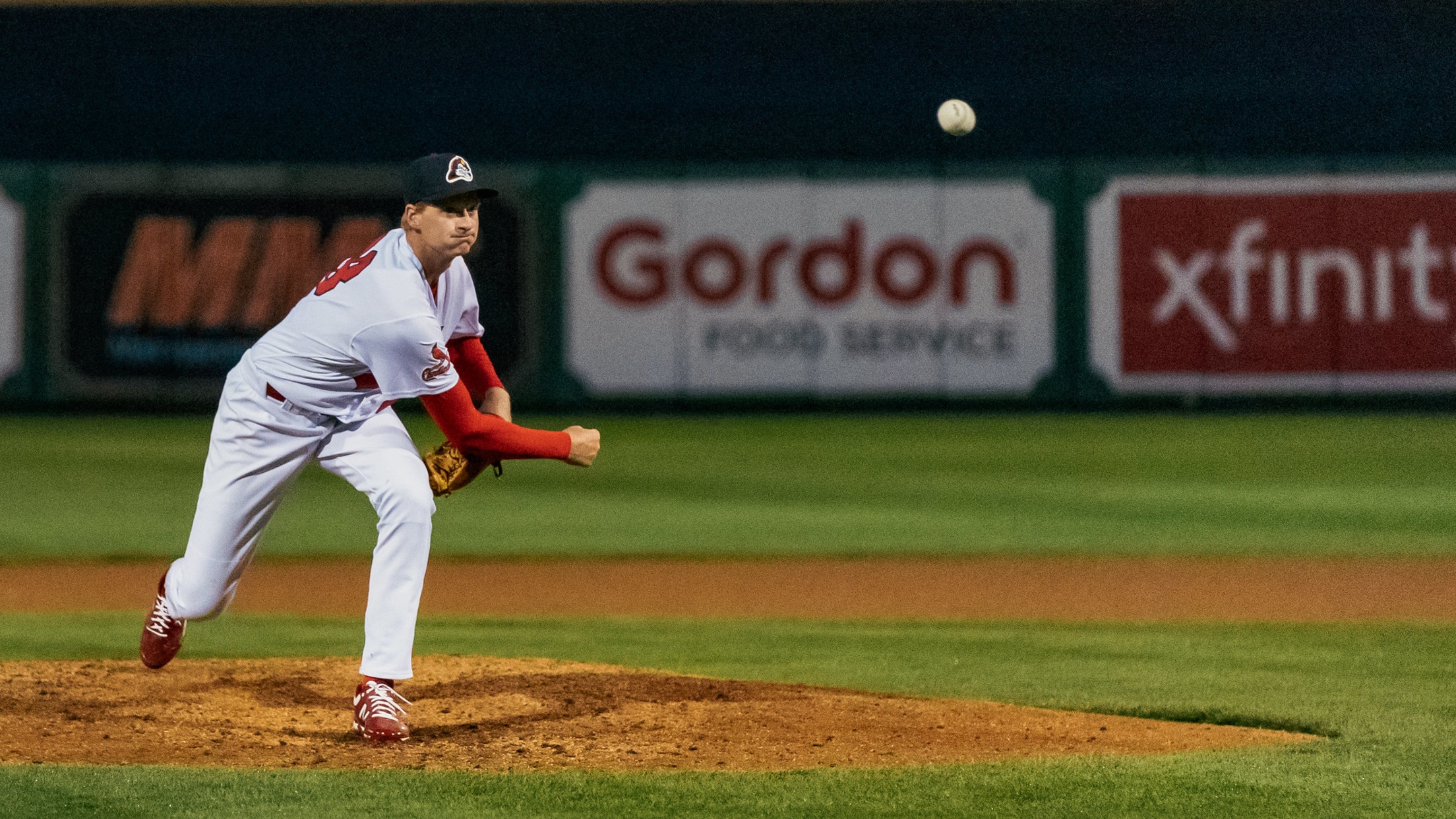 South Bend, IN – For the second time this week, the South Bend Cubs won a 1-0 decision over the Peoria Chiefs, this time in walk-off fashion. With two outs and two strikes on Fabian Pertuz, the South Bend shortstop singled into center to plate the winning run from second
South Bend, IN – For the second time this week, the South Bend Cubs won a 1-0 decision over the Peoria Chiefs, this time in walk-off fashion. With two outs and two strikes on Fabian Pertuz, the South Bend shortstop singled into center to plate the winning run from second and drop the Chiefs to 0-2 in the second half.
Peoria starter Logan Gragg traded zeroes with South Bend starter DJ Herz in the early going. Gragg, who made his first start since June 10, was going for his fourth win in as many starts on the mound. Herz, meanwhile, was looking for just his second win of the season.
Both teams had golden scoring opportunities in the third but came up empty. Peoria loaded the bases in the top half of the inning on an infield hit and a pair of walks. But with two outs in the inning, Herz got Francisco Hernandez to strike out to end the inning. In the bottom half of the frame, South Bend placed a runner at third with one out. Cubs catcher Pablo Aliendo hit a line drive back to the mound, where Gragg caught the ball and doubled off Pertuz who was stationed at third.
The two starters both worked into the fifth and retired the opposition with a differing approach. Herz racked up 10 strikeouts in just 4.2 innings of work Saturday. Gragg did not record a strikeout in five shutout frames. Instead, the Peoria right-hander racked up four double plays in five innings.
From there, the bullpens traded zeroes. Levi Prater worked a scoreless sixth for the Chiefs, while Nathanael Heredia maneuvered through the seventh and eighth innings.
In the bottom of the ninth, Heredia retired the first two men he faced before a single from Owen Caissie, his third hit of the night, chased the Peoria left-hander after 2.2 innings of work. Gianluca Dalatri entered the game and issued a walk to Jake Washer to bring Pertuz to the plate. Pertuz, who also collected three hits, then delivered the line drive single to score Caissie and win the game.
The Chiefs, who are now just 1-10 against South Bend this season, will play their final road contest of the year at Four Winds Field Sunday. Austin Love will take the bump for Peoria. First pitch is set for 2:05 EST/1:05 CST.