Love's Arm, Whalen's Bat Powers Chiefs Past River Bandits
Reichenborn extends on-base streak to 26 in win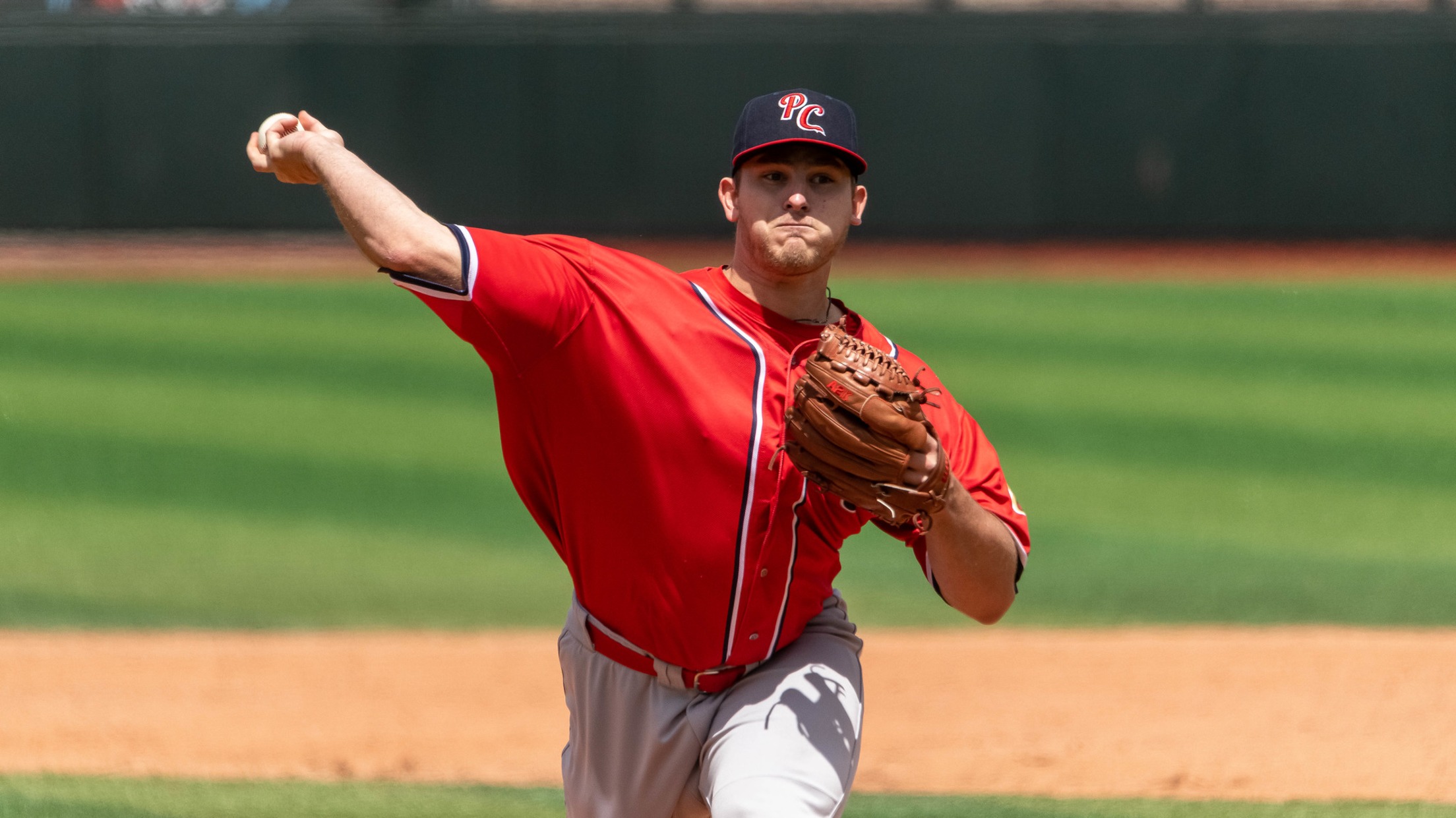 Davenport, IA – Austin Love logged seven innings of one-run ball while Brady Whalen homered twice in his 2022 High-A debut to lead the Chiefs to an 8-2 win over Quad Cities Saturday. Love was on his game from the start. The right-hander, who beat the same River Bandits club
Chiefs Walk Past Quad Cities, Snap Eight-Game Losing Skid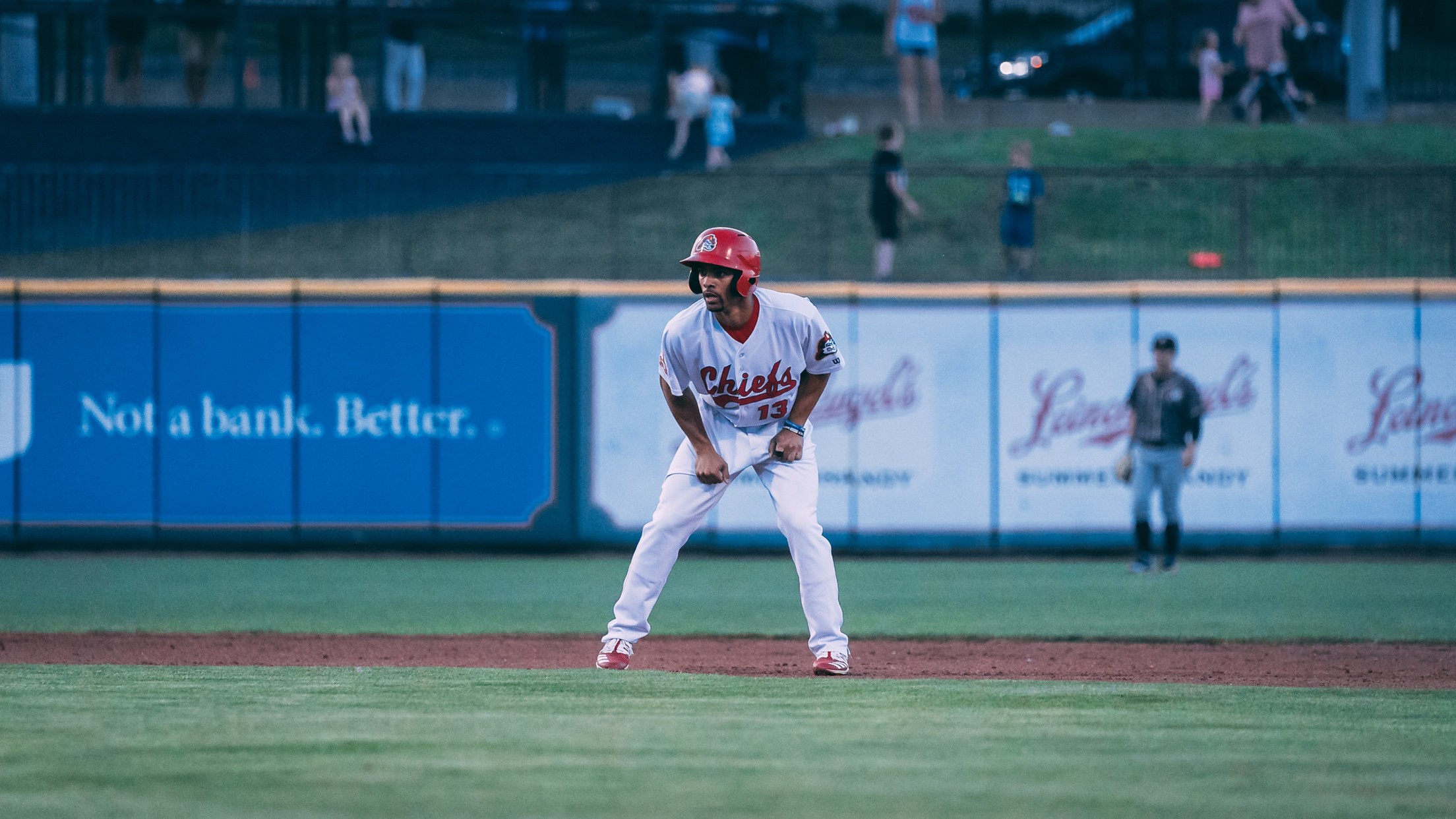 Davenport, IA – Three consecutive ninth inning walks pushed the Chiefs in front for good as they rallied past Quad Cities 6-5 on Friday. With the win, Peoria snapped an eight-game losing skid, one shy of their longest stretch of the year. After probable starter Logan Gragg was promoted on
Rodriguez Punches Out Seven, Chiefs Fall 4-3
Peoria drops eighth in a row Thursday
Davenport, IA – Chiefs right-hander Dionys Rodriguez punched out seven Quad Cities batters Thursday but a three-run seventh inning propelled the River Bandits to a 4-3 win over the Chiefs to send Peoria to their eighth-straight loss. After Rodriguez punched out the first two batters he faced, a two-out rally
Timely Hitting Dooms Chiefs in Seventh-Straight Loss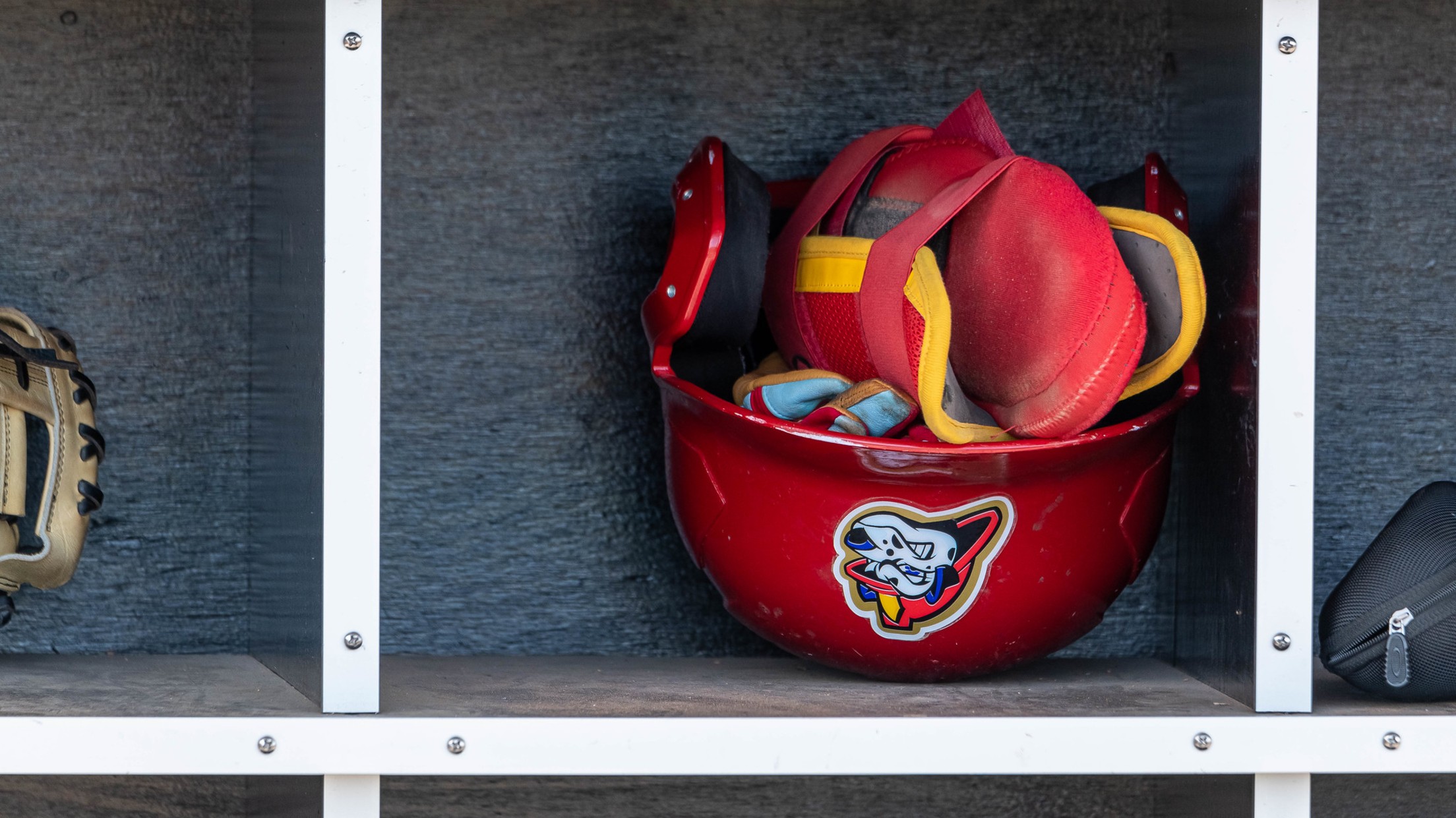 Davenport, IA – Despite holding the Quad Cities River Bandits to just five hits Wednesday, the Chiefs lost 4-2 to drop their seventh-straight game and fall to 0-5 in the season's second half. Right-hander Zach Haake, who began the year in Double-A, made a rehab assignment for Quad Cities on
Stauss Homers Twice, Chiefs Lose 11-10
Chiefs drop sixth-straight game after owning an early 6-0 lead
Davenport, IA – In just his second start in a Chiefs uniform, Wade Stauss homered twice but a Quad Cities rally pushed the River Bandits past Peoria 11-10 Tuesday. Stauss and the Chiefs exploded out of the gates. The first three batters of the game reached for Peoria on a
Chiefs Drop Fourth Straight in Walk-Off Loss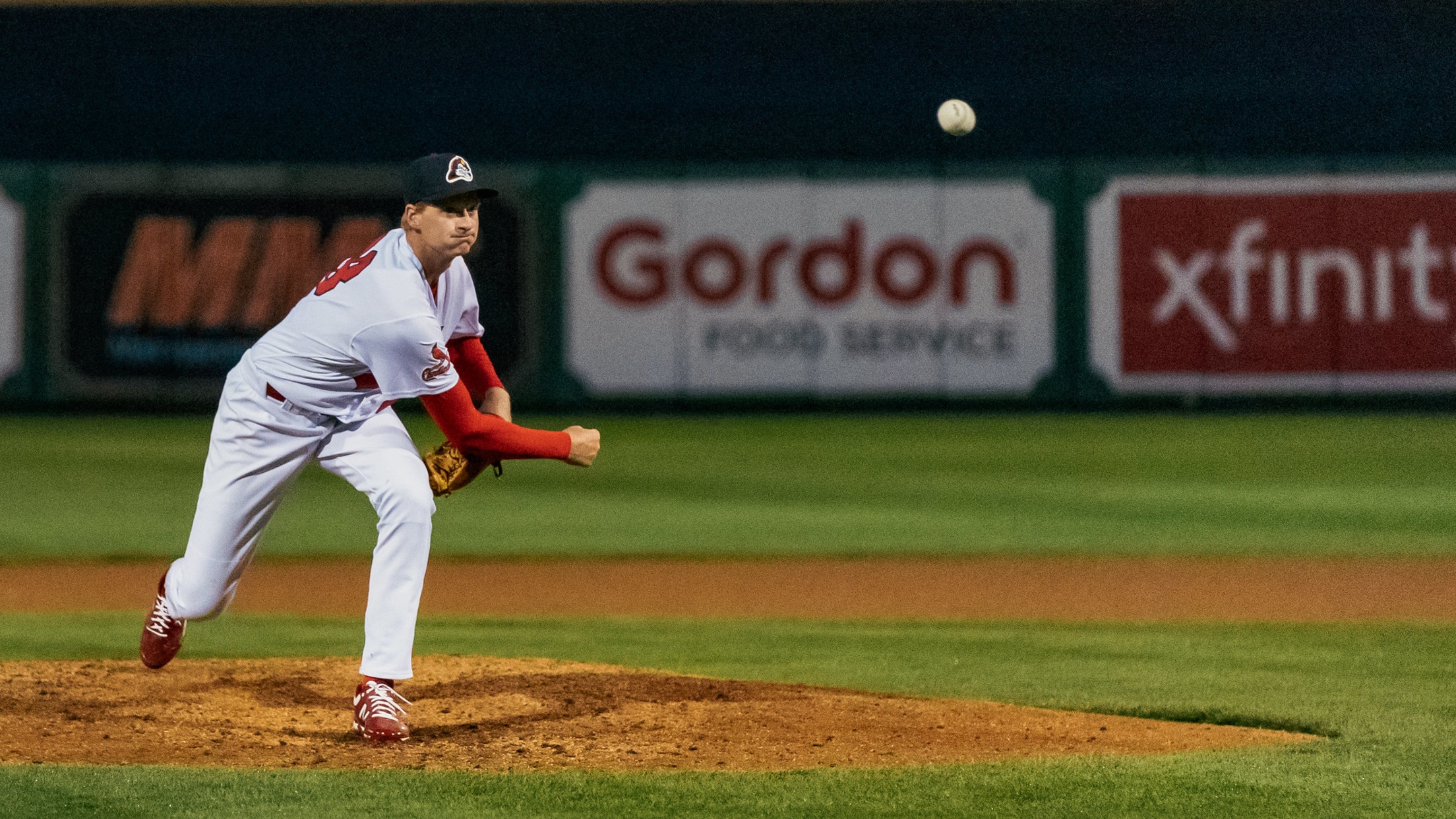 South Bend, IN – For the second time this week, the South Bend Cubs won a 1-0 decision over the Peoria Chiefs, this time in walk-off fashion. With two outs and two strikes on Fabian Pertuz, the South Bend shortstop singled into center to plate the winning run from second
Chiefs Upended in Second-Half Opener
Peoria falls to1-9 at Four Winds Field this season
South Bend, IN – Despite a quick start out of the gates, the Chiefs did not have an answer for the South Bend offense in a 13-4 defeat Friday. The Chiefs took an early 1-0 lead three batters into the contest. After a Mike Antico walk and a stolen base,
Walk-Off Homer Sinks Chiefs in First-Half Finale
Chiefs finish first half at 28-38
South Bend, IN – A three-run, walk-off homer from South Bend catcher Pablo Aliendo pushed the Cubs past the Chiefs 9-6 on Thursday. With the loss, the Chiefs wrapped up the first half at 28-38, while South Bend finished 34-32. After a clean first inning, the Chiefs jumped out to
Chiefs on Wrong End of a 1-0 Pitchers' Duel
Zane Mills with seven innings of one-run ball in the loss
South Bend, IN – In a game that featured just nine combined hits, the South Bend Cubs squeaked past the Peoria Chiefs 1-0 Wednesday. South Bend starter Daniel Palencia and Peoria starter Zane Mills entered action with an identical 4.78 ERA in their High-A starts this season. However, both guys
Chiefs Score Six Unanswered Runs to Rally Past Cubs, 7-4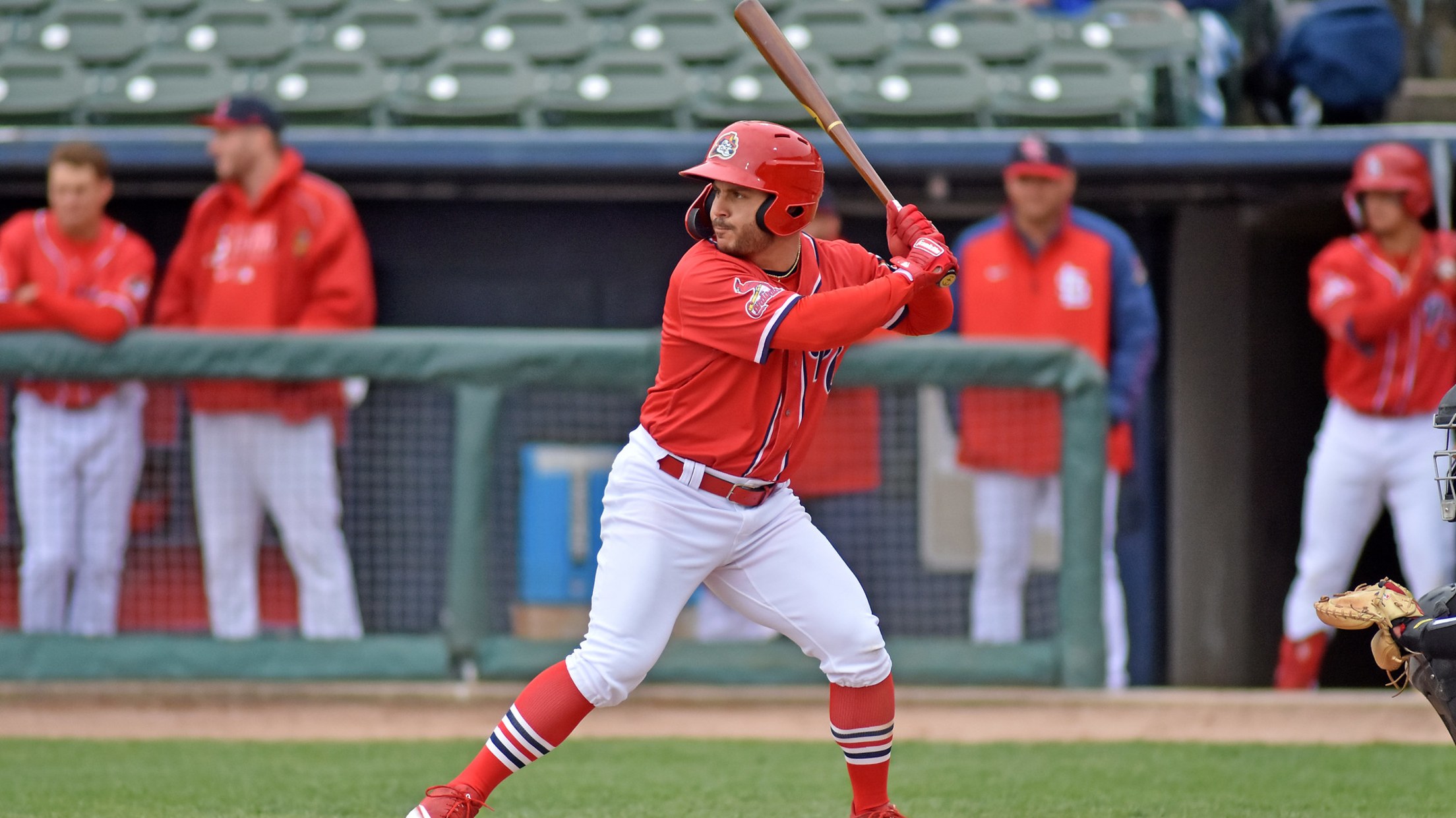 South Bend, IN – The Chiefs kicked off their 12-game, 13-day road trip in grand fashion Tuesday. Trailing three runs entering the eighth, the Chiefs scored the final six runs of the contest to rally past the South Bend Cubs, 7-4. After Peoria starter Austin Love mowed through South Bend
Peoria Rally Falls Short in 7-5 Loss on Father's Day
Chiefs play .500 ball on the home stand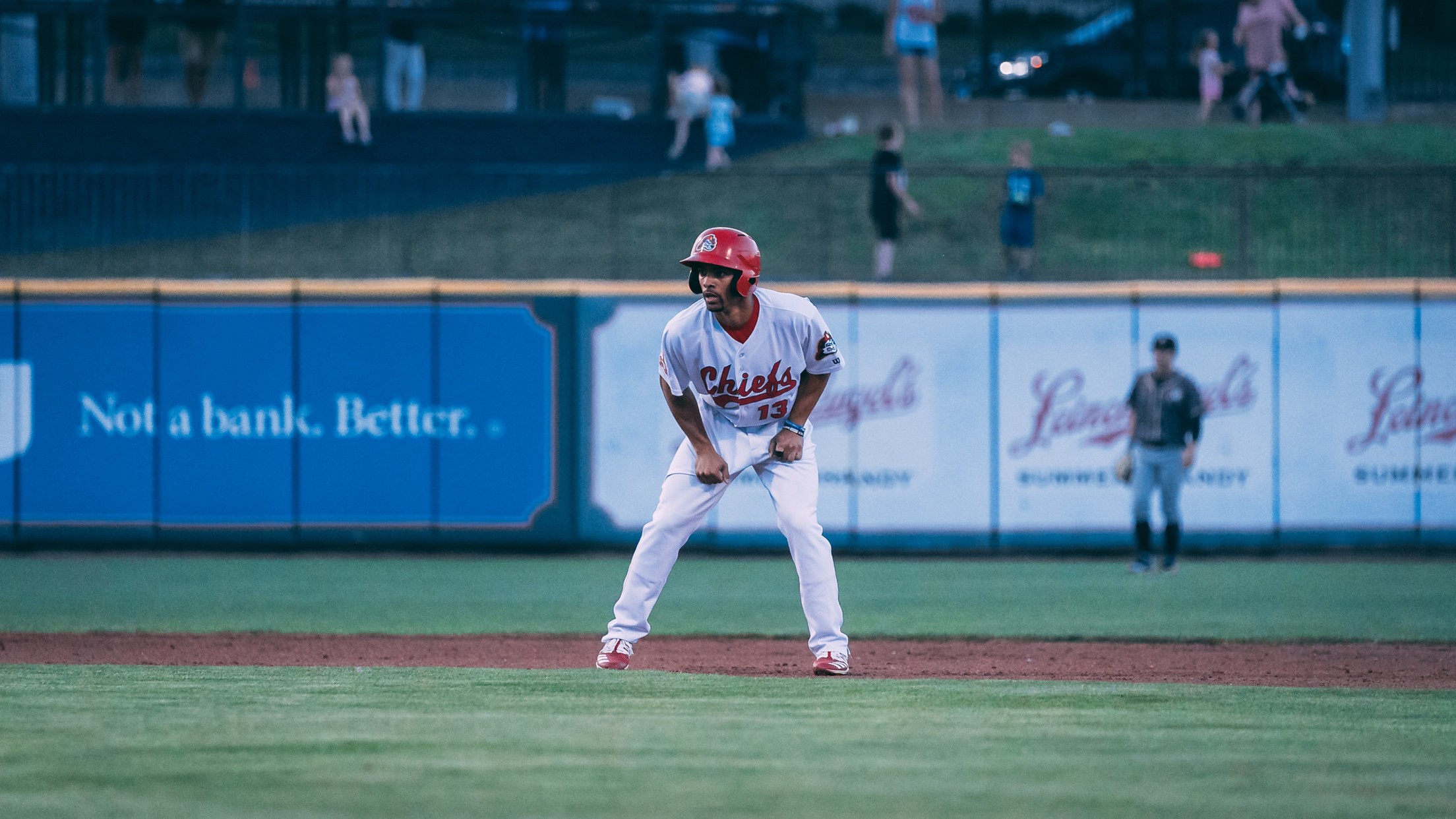 Peoria, IL – The Chiefs scored three times in the ninth and got the tying-run to the plate in the ninth before bowing out 7-5 at the hands of the West Michigan Whitecaps Sunday. With the loss, the Chiefs finished 6-6 over the course of their 12-game, 13-day home stand.
Chiefs Score Eight Times in the First, Roll to 8-2 Win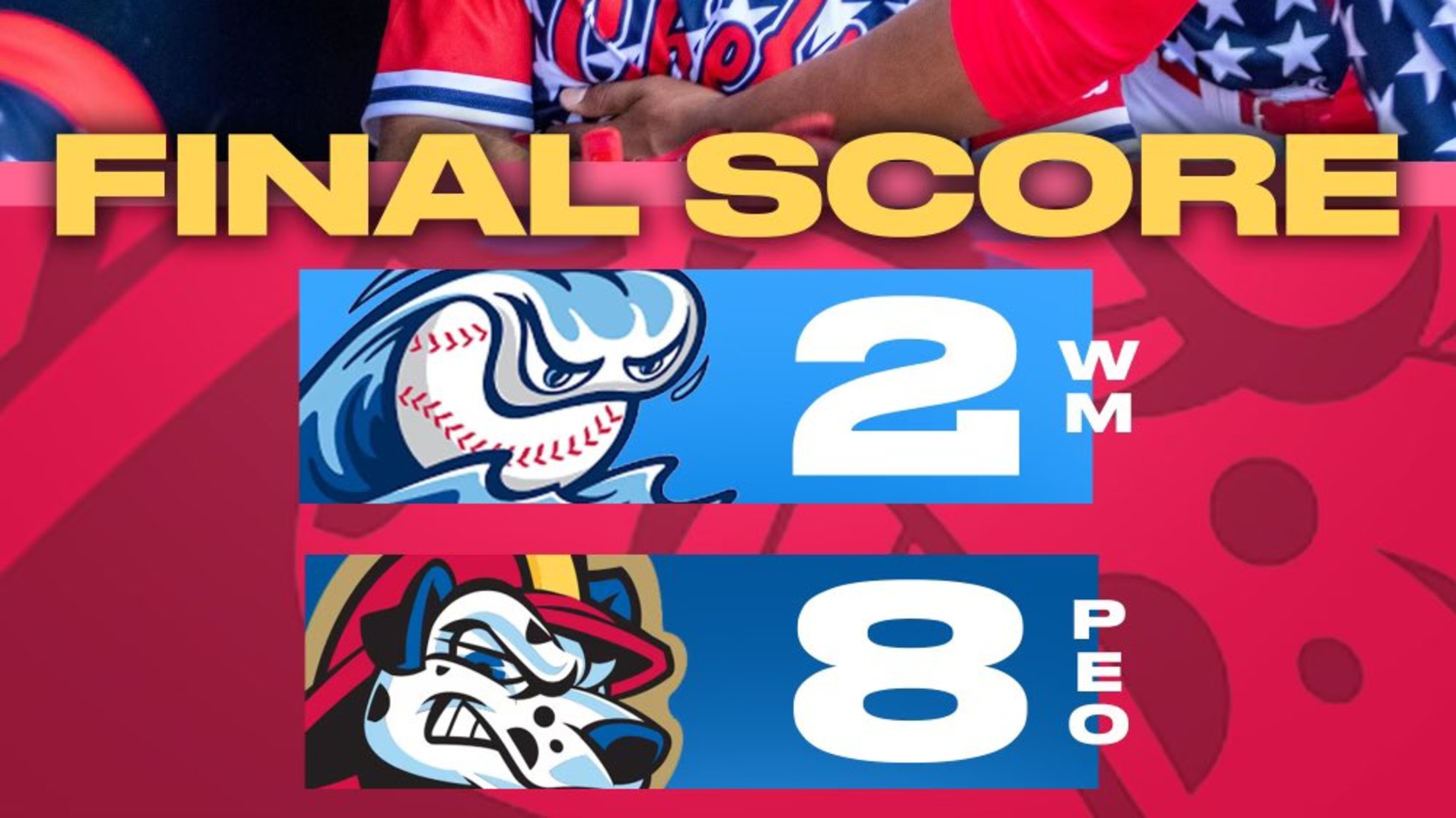 Peoria, IL – The Chiefs scored eight times and sent 13 men to the plate in the first inning as they cruised to an 8-2 win Saturday in front of 3,025 fans at Dozer Park. Peoria starting pitcher Edgar Manzo made his High-A debut Saturday and after working a clean
Chiefs Comeback Bid Falls Short in 9-8 Loss Friday
Five-run eighth inning not enough on Friday
Peoria, IL – The Chiefs fell behind early in the ballgame on Friday night and their last ditch comeback effort fell just a bit short, as West Michigan held on for their third win of the series by a final of 9-8. A Trei Cruz RBI single opened the scoring
Chiefs Flex Muscles, Club Four Home Runs in Comeback Triumph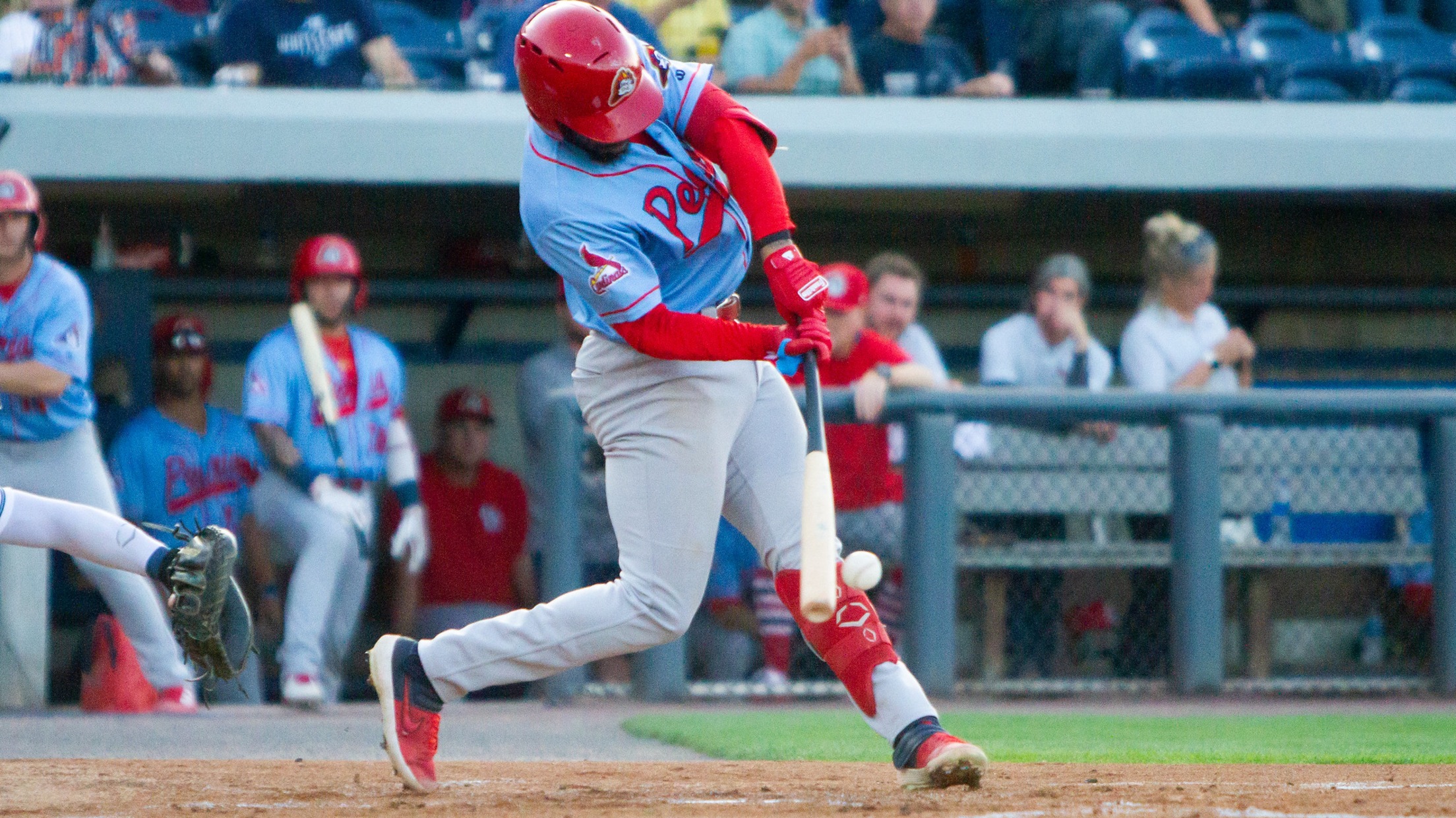 Peoria, IL – The Chiefs overcame a five-run deficit and scored in each of their final five frames to rally past the West Michigan Whitecaps 13-9 on Thursday. With the win, Peoria snapped a three-game skid and recorded their first win against the Whitecaps since September of last year. For
West Michigan Downs Chiefs in 12-4 Rout Wednesday
Peoria, IL – In a contest that featured 16 combined runs and 30 hits, it was the Whitecaps who saw their offense stay hot under the blazing June sun at Dozer Park, as they picked up a 12-4 win on Wednesday. West Michigan came out swinging for the second consecutive
West Michigan Wins 8-7 in Roller Coaster Series Opener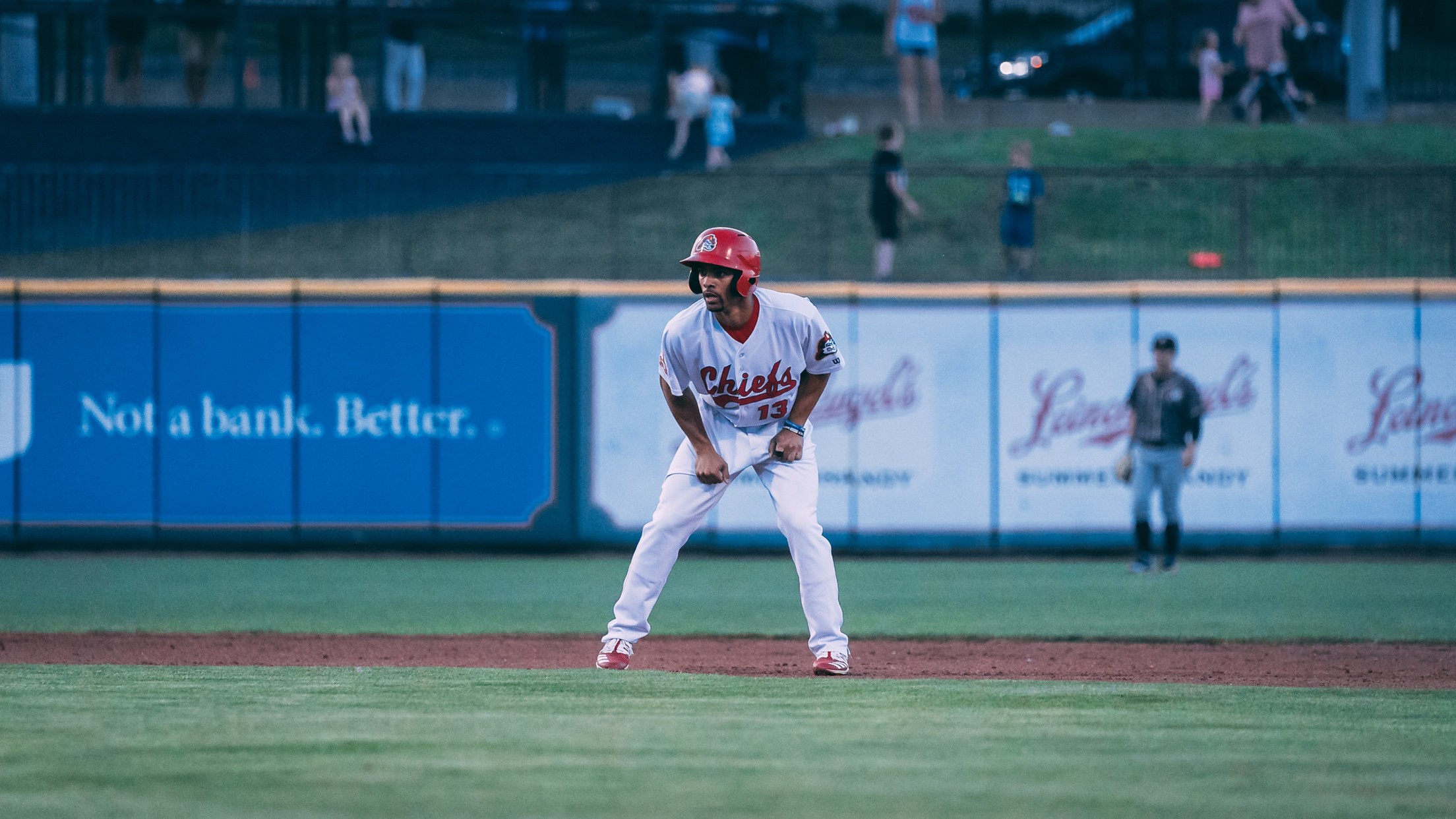 Peoria, IL – In a game that featured 15 runs, 21 hits and five hit batsmen, it was West Michigan's Jake Holton who played hero Tuesday, as his seven RBI's lifted the Whitecaps past the Chiefs by a final score of 8-7. West Michigan tallied three runs out of the
Late Burst Lifts Quad Cities to 8-1 Win Sunday
Peoria, IL – The Chiefs and River Bandits battled tooth and nail Sunday but a five-run ninth inning helped the River Bandits salvage the final game of the series, 8-1. Both starters were magnificent early on, as Wilfredo Pereira, who made just his third start of the season, matched Quad
Antico Ambushes River Bandits Again, Chiefs Earn Series Win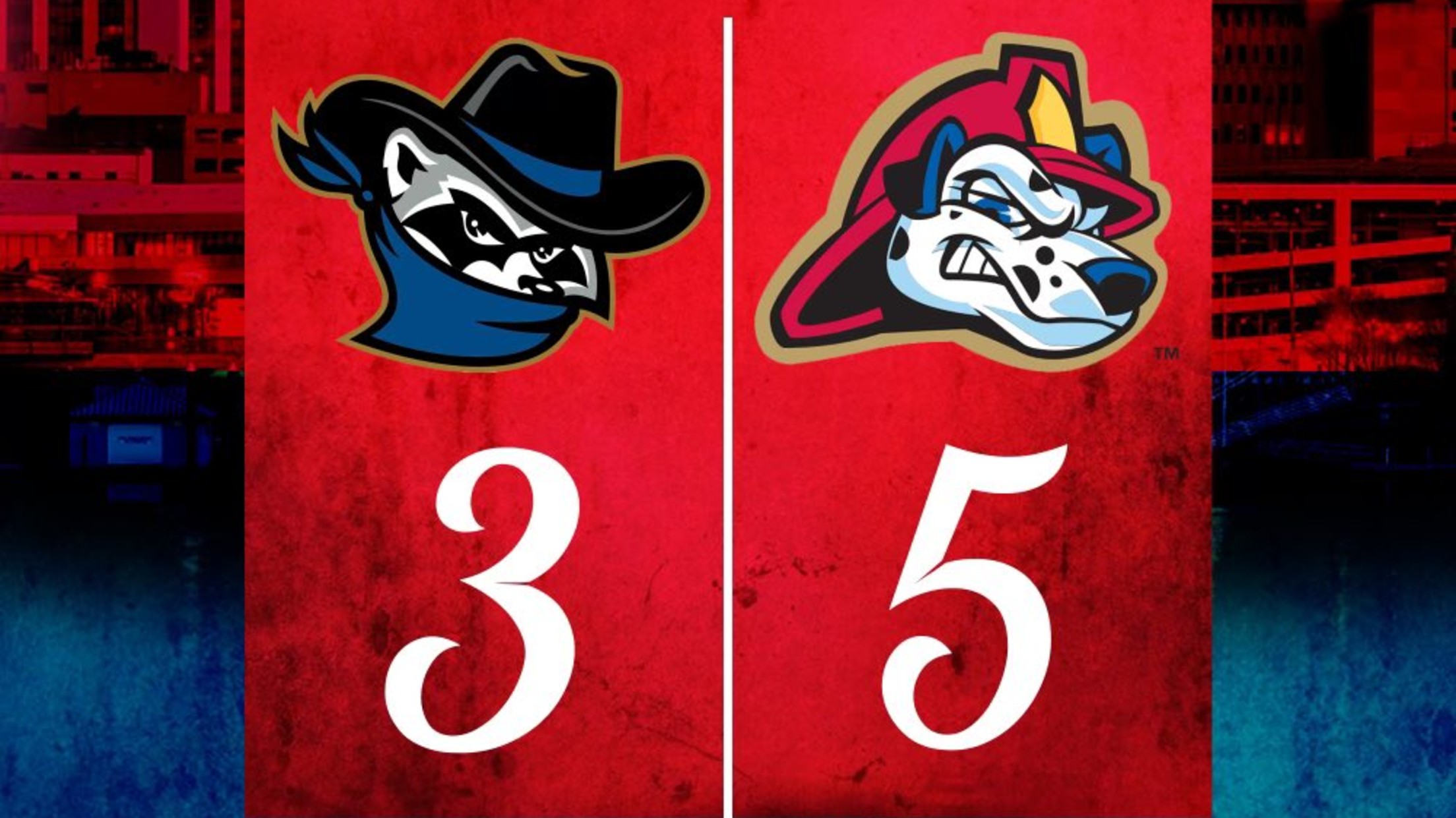 Peoria, IL – Mike Antico collected three hits and homered in his third consecutive game to help lift the Chiefs past the Quad Cities River Bandits 5-3 on Saturday in front of 4,038 fans at Dozer Park. For the third night in a row, Peoria jumped out to an early
Peoria Holds off Quad Cities 4-3 Friday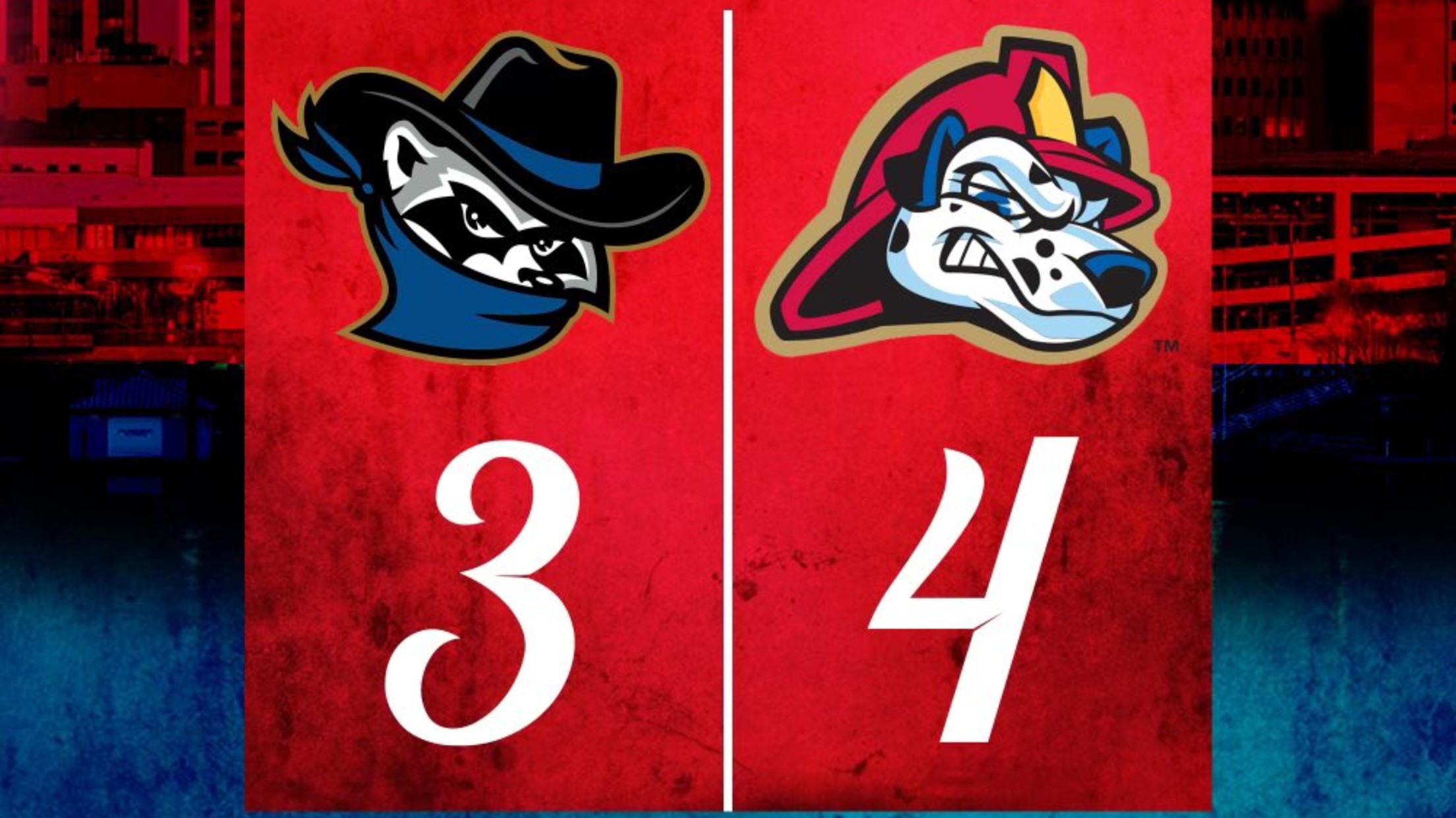 Peoria, IL – After sitting through a 43-minute rain delay, the Peoria Chiefs racked up their second consecutive win over the Quad Cities River Bandits with a 4-3 triumph Friday. Quad Cities threatened in the top of the first inning as they loaded the bases with just one out against
Chiefs Victory Gives Anderson 500th Career Win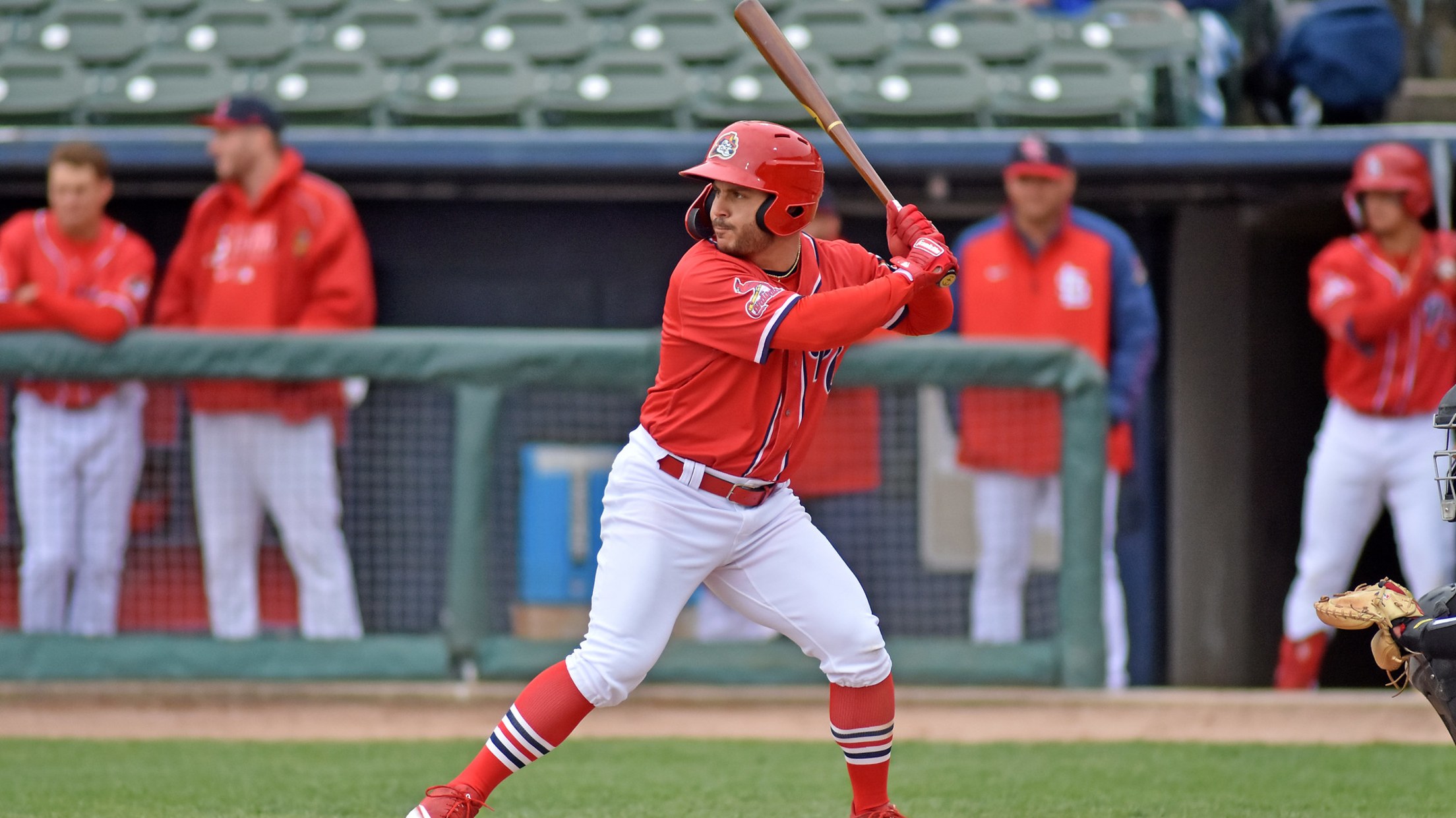 Peoria, IL – Chiefs skipper Patrick Anderson reached a career milestone in Peoria's 6-3 victory over Quad Cities. The Peoria manager earned his 500th managerial win Thursday at Dozer Park in front of 1,805 fans. Anderson, 49, racked up 477 career wins in seven seasons within the Washington Nationals organization.
River Bandits Ride Early Offensive Wave, Beat Chiefs 9-0
Peoria, IL – After the Chiefs earned a convincing win Tuesday, the Quad Cities River Bandits returned the favor Wednesday with a 9-0 win to even the series. A wire-to-wire win tonight, Quad Cities took a 3-0 lead after one frame courtesy of RBI hits from Luca Tresh and Kale
Chiefs Bats Drown River Bandits in 11-3 Thumping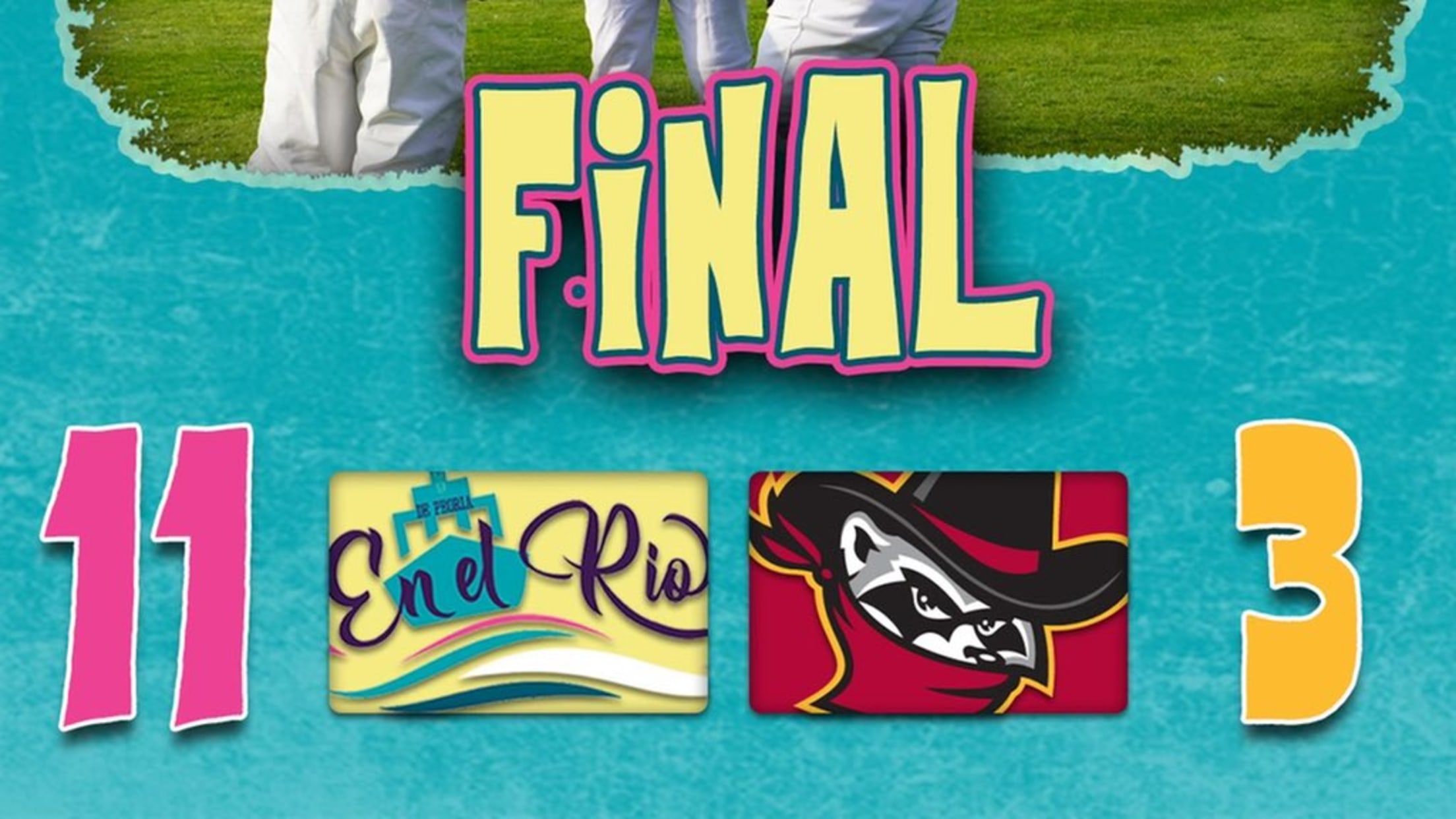 Peoria, IL – The Chiefs offense swung their way to a season-high 16 hits in an 11-3 victory in game one of a 12-game home stand over the Quad Cities River Bandits. Peoria started fast and never looked back, drawing first blood on an LJ Jones base knock in the
Chiefs Bats Stymied in Series Finale Sunday
Appleton, WI- The Peoria offense was held to just five hits Sunday in a 5-1 loss to the Wisconsin Timber Rattlers. With the victory, Wisconsin denied the Chiefs of their second-straight road series win. The Timber Rattlers broke through in the first with one swing of the bat. With one
Antico's Go-Ahead Homer Pushes Chiefs to 5-2 Win Saturday
Chiefs can take series with win Sunday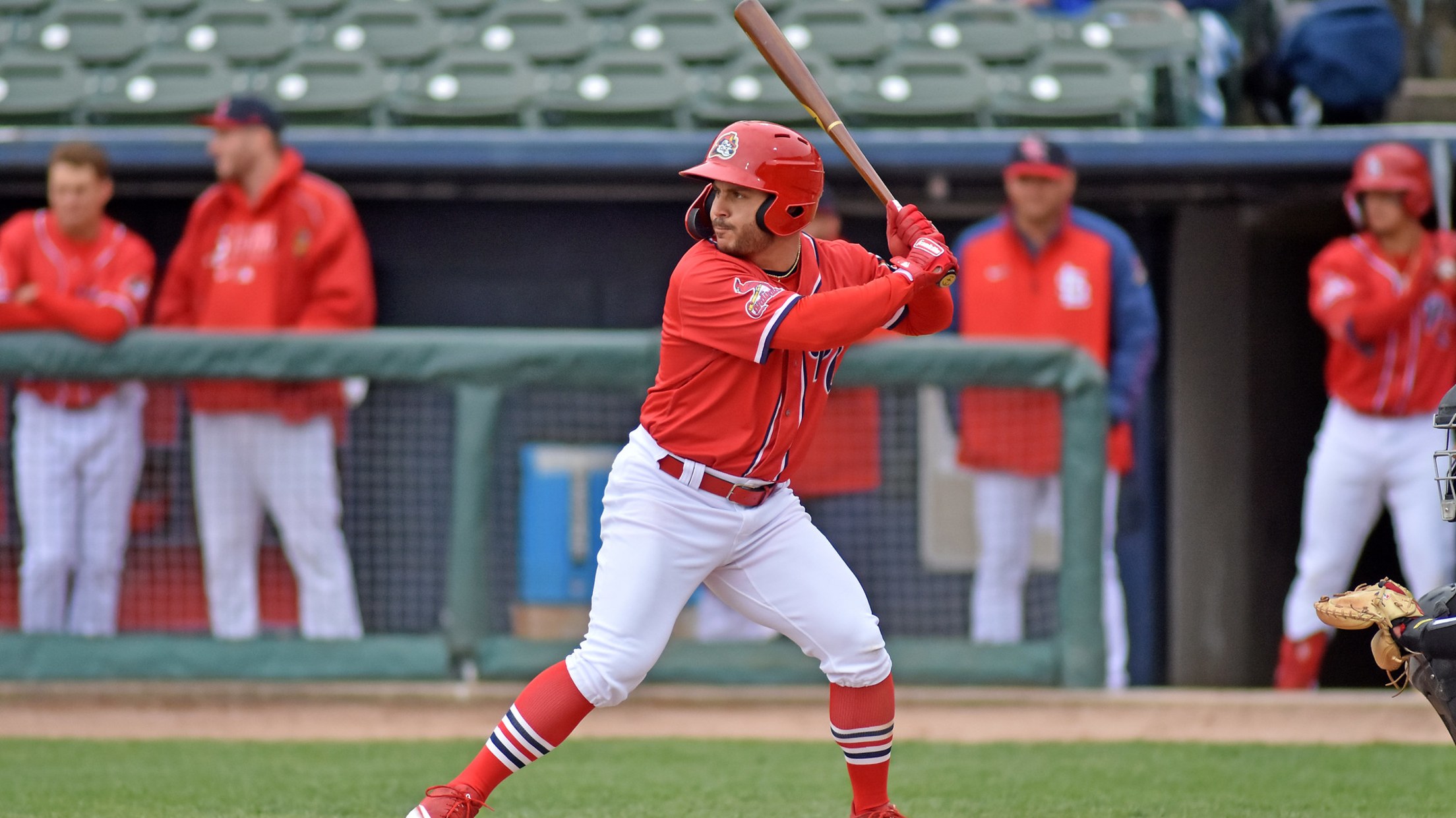 Peoria, IL – A solo homer from Mike Antico put the Chiefs in front in the top of the seventh and they added on late to knock off the Wisconsin Timber Rattlers 5-2 Saturday. Antico collected three hits and extended his on-base streak to 19 games in the process. After
Early Outburst Leads Wisconsin Past Chiefs
Peoria, IL – The Wisconsin Timber Rattlers did all of their damage in the first three innings as they beat the Chiefs 7-4 on Friday. The Chiefs, who had not allowed a run since Tuesday, jumped out to an early lead again on Friday. Mike Antico walked to begin the