Blue Wahoos Create Childhood Memories In Hosting Opening Ceremonies For NEP Youth Leagues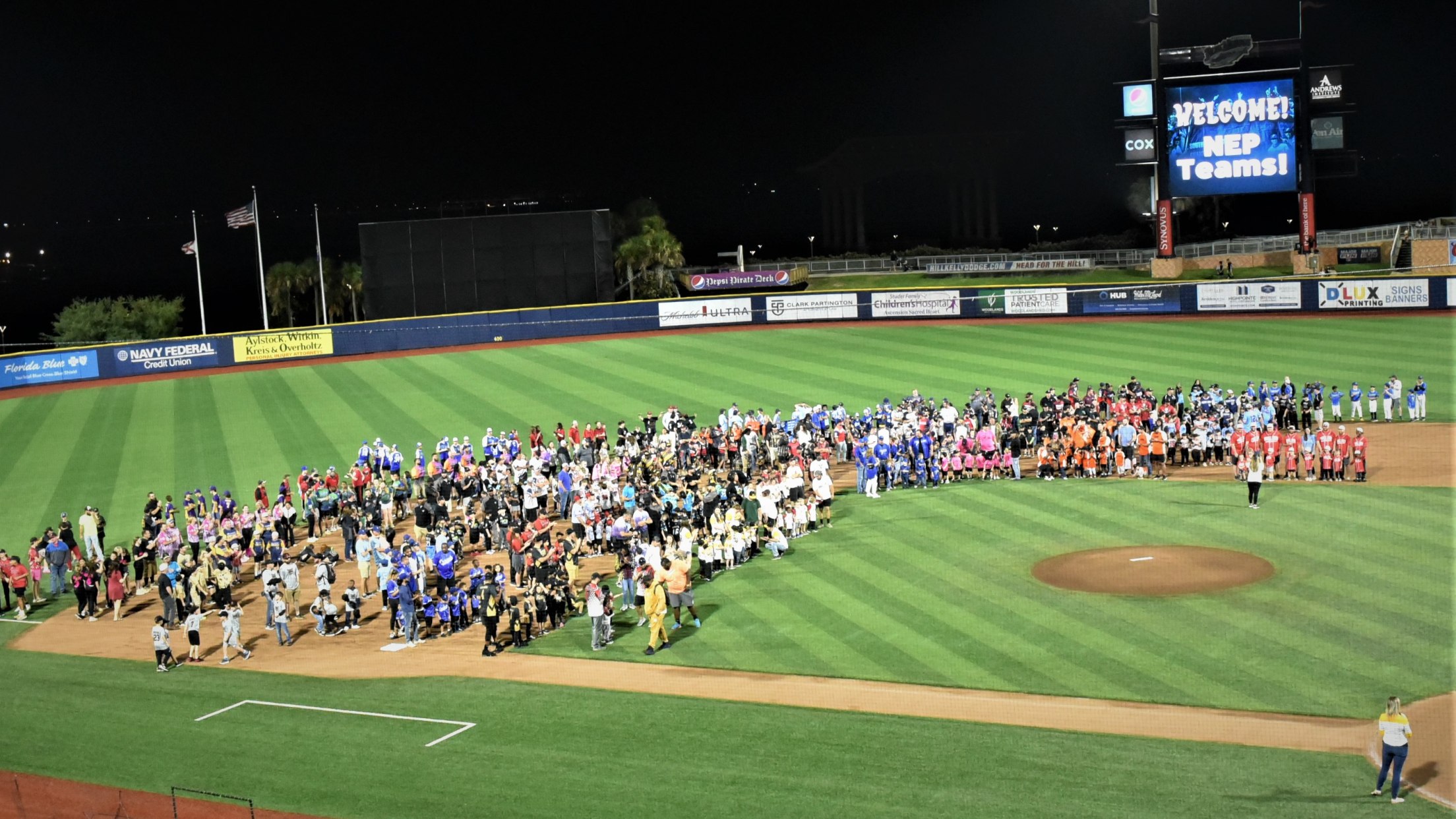 On the eve of its opening day of youth baseball and softball games, Northeast Pensacola (NEP) treated teams to a special event at Blue Wahoos Stadium. A balmy Friday night, clear skies and more than 1,500 people provided backdrop March 3 for the first NEP Opening Ceremonies at the bayfront
On the eve of its opening day of youth baseball and softball games, Northeast Pensacola (NEP) treated teams to a special event at Blue Wahoos Stadium.
A balmy Friday night, clear skies and more than 1,500 people provided backdrop March 3 for the first NEP Opening Ceremonies at the bayfront ballpark. There were 715 players, a combined 65 baseball and softball teams in their uniforms parading on the field.
Each team was recognized separately and had the team's nickname flashed on the large video board at Blue Wahoos Stadium. After a ceremonial first pitch, the gathering was able to remain to watch the movie, "Sandlot," shown on the stadium's video board.
"It was a lot easier doing it here," said Veronica Schneider, vice president and treasurer of NEP Ball Park. "Our kids are able to spread out, have a little bit of fun, eat some dinner, watch a movie, get that recognition, and get a chance to see that maybe one day, they could play here."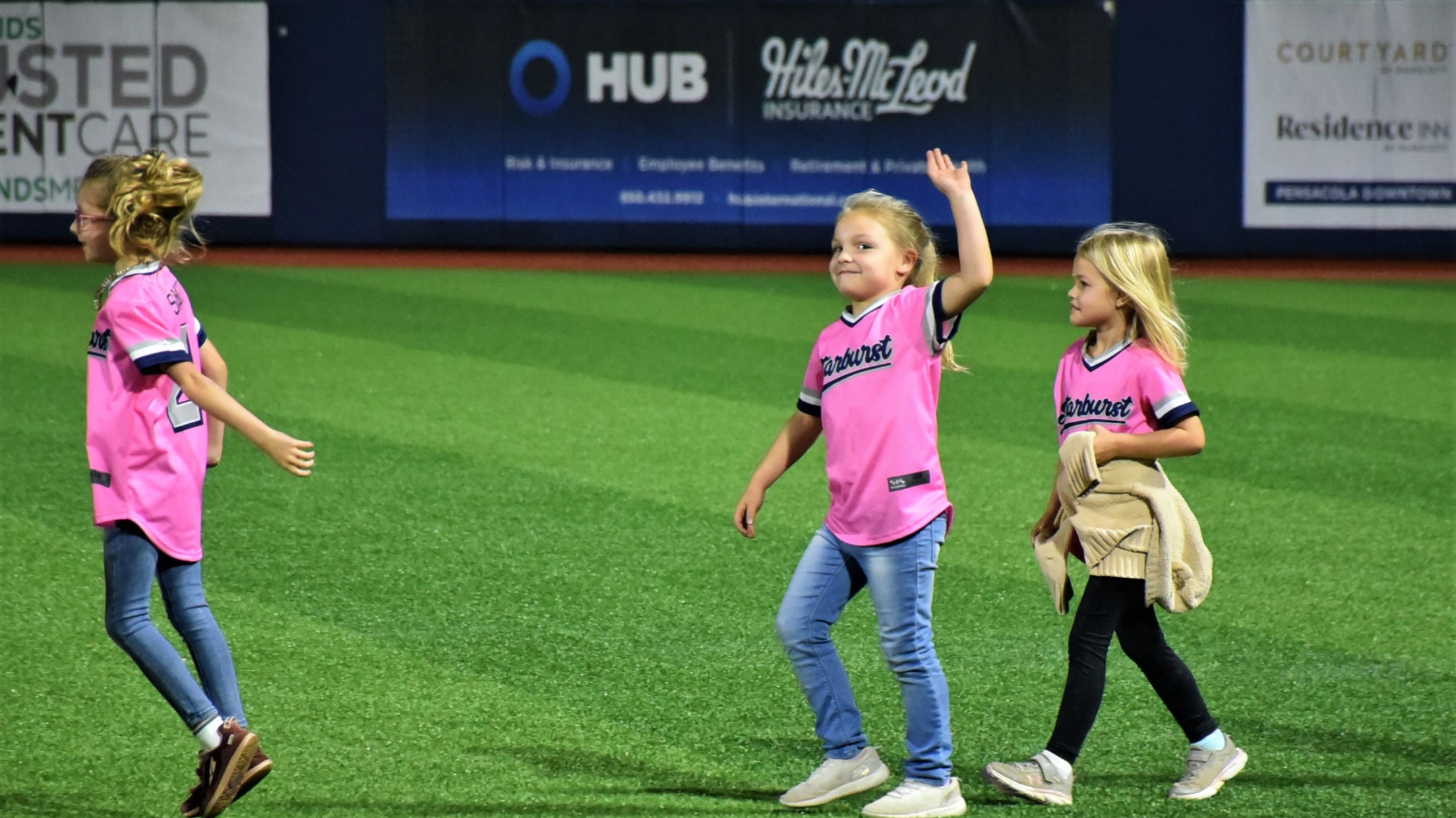 Schneider worked with Tori Perkins, a Blue Wahoos group sales executive and former star softball player at Tate High and UWF, to arrange the event.
It brought NEP youth players of all ages, beginning with Wee-ball and T-Ball, then baseball and girls softball teams all together in a unique setting.
After the National Anthem was played, each team was announced and players and coaches paraded to encircle the infield area.
The first base side of the seating bowl was filled with parents and friends. The format provided an Olympics-type experience for the kids.
"At our park we have a lot of fields, but to try to get all the teams like this on one of our fields is pretty difficult," Schneider said. "We usually do all of this on Saturday morning before start playing. But (this year) it's something nice to do on a Friday night in your town and always fun."
NEP played more than 50 games on its March 4 season-opening day at the NEP Ball Park facilities off Nine Mile Road. Their concessions opened early that morning for breakfast, followed by lunch food ranging from catfish plates to Po Boys.