Blue Wahoos Stadium To Host 36 Pre-Season College & High School Games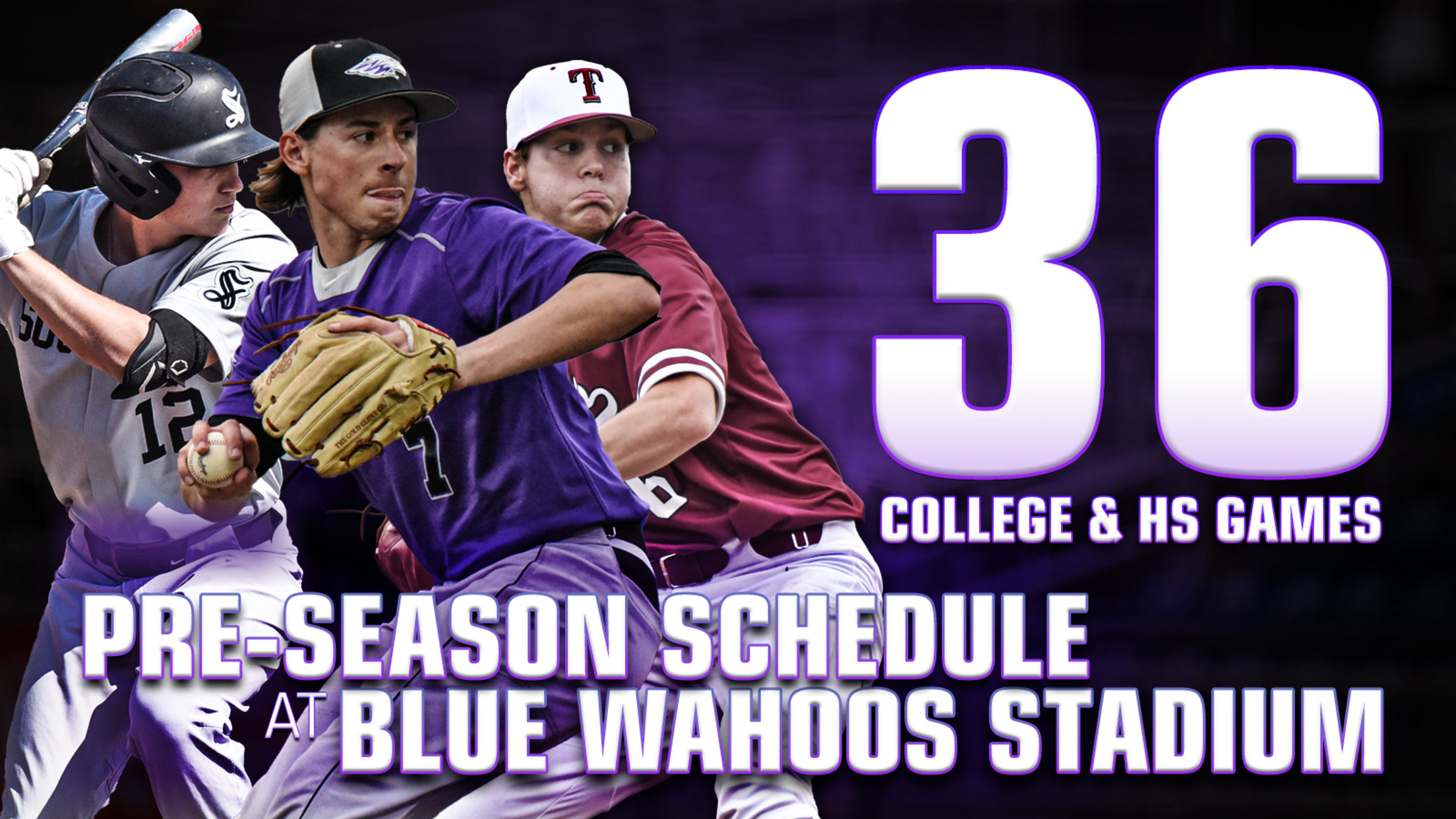 Click here for tickets! Click here for a full game schedule! Baseball returns to Blue Wahoos Stadium later this month with a local showdown between Baker High School and Pensacola High School on February 25, kicking off a 36-game pre-season schedule hosted in downtown Pensacola. The Blue Wahoos announced the
Click here for a full game schedule!
Baseball returns to Blue Wahoos Stadium later this month with a local showdown between Baker High School and Pensacola High School on February 25, kicking off a 36-game pre-season schedule hosted in downtown Pensacola. The Blue Wahoos announced the stadium's full pre-season game schedule on Tuesday, highlighted by 29 collegiate games and seven high school games between February 25 and March 27.
"Blue Wahoos Stadium is a community ballpark and we're thrilled to provide local high school players a full professional baseball experience under the lights as well as showcase our beautiful community to collegiate athletes from across the country," general manager Steve Brice said. "We can't wait to have the best fans in baseball back at Blue Wahoos Stadium throughout February and March as we prepare for Blue Wahoos Opening Day on April 7."
The high school baseball schedule at Blue Wahoos Stadium will begin on Saturday, February 25 with Baker High School playing Pensacola High School at 5:00 PM. Two weeks later, West Florida High School will take on Milton High School on Friday, March 9 at 5:00 PM. Back-to-back high school doubleheaders will be held on March 23 and March 24 with Arnold High School taking on Pensacola Catholic High School at 4:00 PM and Tate High School playing South Walton High School at 7:00 PM on the 23rd. On the 24th, Northview High School will play Central High School at 4:00 PM followed by Tate against Arnold at 7:00 PM. The high school schedule will conclude with the annual showdown between Escambia High School and Gulf Breeze High School at 6:30 PM on Monday, March 27.
The collegiate slate at Blue Wahoos Stadium will again be headlined by Studer's Blue Wahoos Stadium Collegiate Challenge, a two-week spring showdown led by the University of Wisconsin-Whitewater, team owner Quint Studer's alma mater. Eight colleges will participate in the tournament in 2023, playing 29 games between March 14 and March 23. This year, the tournament will feature UW-Whitewater (Wisconsin), Spalding University (Kentucky), Carroll University (Wisconsin), Edgewood College (Wisconsin), UW-Platteville (Wisconsin), Grinnell College (Iowa), Hendrix College (Arkansas), and Birmingham Southern College (Alabama).